Submitted by Rashid Tagirov, Volvo PV is a futuristic transportation designed as part of his master thesis. You can read his complete explanation about this project below.
Based on modernist ideas design language is a mixture of Scandinavian simplicity and functionality. Volvo PV could be a perfect solution for urban mobility, and inter-urban connections. Let's imagine that in the future we no need public or private transport anymore. There is just one vehicle that can be suitable for all transportation needs. Volvo PV has different types of subscriptions:
Short and long-term subscription (vehicle belongs to one user for a limited period of time)
Family subscription (vehicle belongs to several users for a limited period of time)
Robotaxi (a short ride from A to B)
Significant changes in art, design, and architecture have always been a result of social or technological revolutions. A new architecture of a small autonomous car-shared vehicle will also impact on functions and packages in the future. By removing all useless interior parts people will get much more space than before even in the small segment. All technical parts, like batteries, sensors and other complex techs will be integrated into the exterior volumes what will create completely new product look.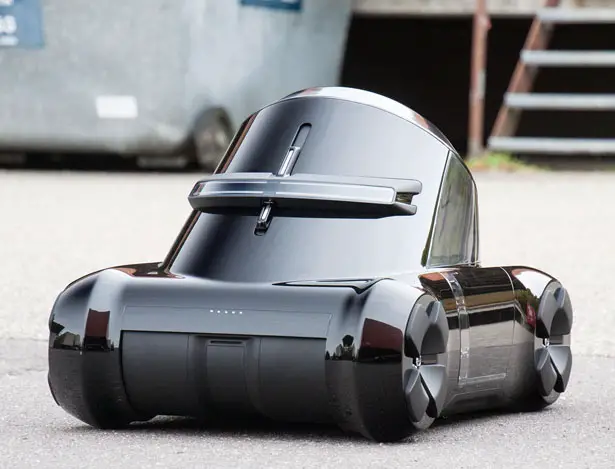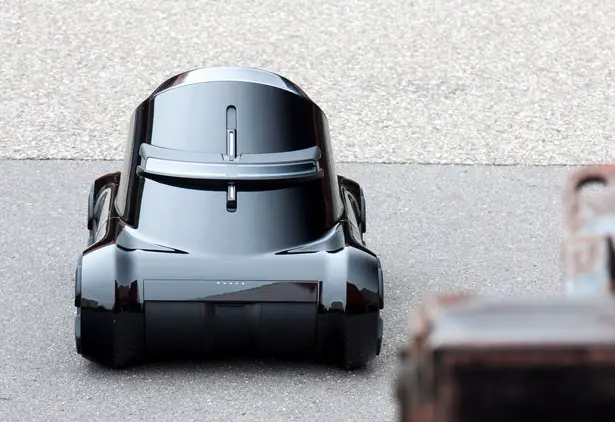 New technologies give us more possibilities, make our life easier, but also become more complex. I have always been inspired by heavy-duty trucks, airport tugs and other function-oriented vehicles as perfect examples of a combination of design and engineering. Everything was designed on purpose, and this makes these vehicles so different and beautiful. And most of them don't have a strong character as cars do, car designers think that customer still need to interact with the car, which has a face. Latest concepts, especially start-up companies, illustrate the future, where vehicles no longer have a face (obvious eyes, nose and mouth) what makes cars more relate to the items of product design, like Apple iPhone, which does have a strong character and looks neutral. Modern people, an especially new generation not interested in cars anymore and prefer to interact with devices, what pretty sure will impact on car design industry soon.
The design trends show that in the future all technical parts will be hidden from the customer because human no longer needs to do something with these parts. But I think people will be scared of these complete empty and bold objects. In my project, I propose to use technologies behind the shape as a part of the design language.
In my thesis project, I wanted to prove that Volvo still could be Volvo even without a face but keep the strong character, main traditional Scandinavian features as a Thor's hammers. Mostly I focused on creating a unique and simple silhouette, recognisable not just from the side, but also from the front, rear and three-quarter views.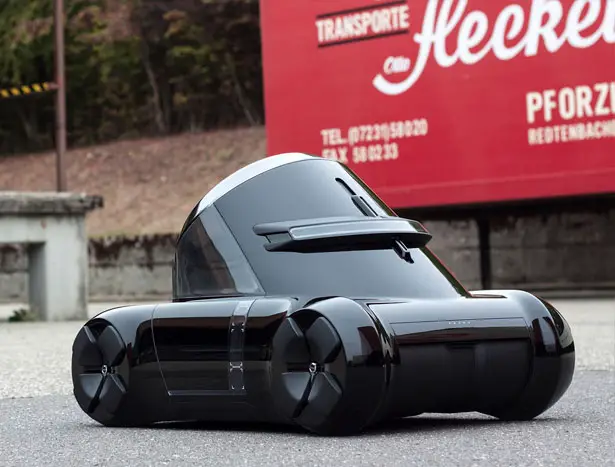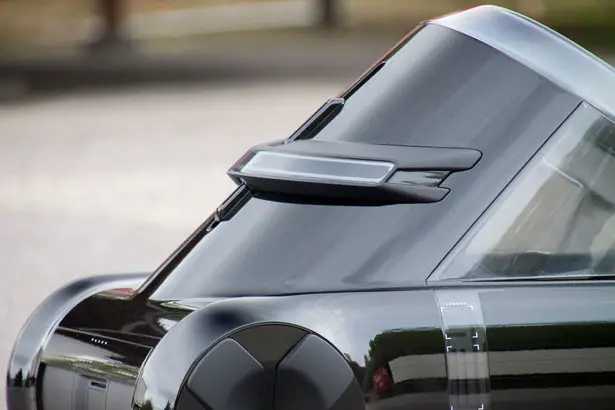 Tail lamp and headrest are connected, what changes the character of the vehicle depending on passenger position. The seat is adaptable individually for passengers and could be set up by a user manually: lounge position or inclining body support for the short ride. The seat can be adjusted automatically depending on the age or individual preferences.
Some people prefer to stand on a public transport even if there are some free seats around. There are different reasons, for example, office workers usually have a sedentary lifestyle and try to compensate it anywhere is possible. Another case if a person needs to get off at the next station or on the next one after. Usually, the duration of a ride from one stop to the next is around five-ten minutes. Sitting has been dubbed "the new smoking" due to the ever-accumulating body of research linking our sedentary lifestyles to everything from poor metabolic health to an increased risk of heart disease.
For people who usually travel with luggage, there is a quite roomy trunk space in the rear of the vehicle Inspired by modern drawer chest automatic rail-way opening door provides convenient access to the trunk space. By the application people also can order different versions of exterior and interior color trims, one big seat or a bigger trunk for the ski equipment, oversized musical instruments. You can even leave your private belongings in a trunk while the car is in use by another user.
The interior is quite simple and includes a projector at the centre of the dashboard which projects all information regarding your current trip on the big circular glass surface on top. Electronically tintable glass changes the tint depending on weather or user preferences. Passenger no longer needs to drive himself it means he can enjoy the time with benefits by using internet access, watching movies and other entertainments.
More images of Volvo PV Futuristic Urban Mobility: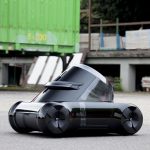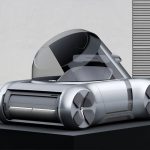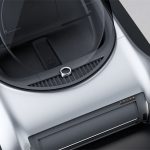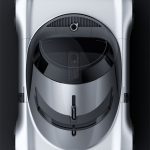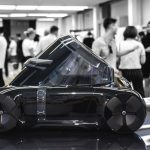 We as designers have an influence on the future mobility, but I can assume that without a strong connection to the modern technologies, car as a piece of art will not survive and will be replaced by something more functional, advanced and useful. Studying the history of the main trends in a design philosophy of the last century made it possible to predict what is going to happen to cars and design philosophy in the closest future that is around the corner. Volvo, as the human-centric car company has a great history of innovations. All these innovations were about safety and people care. I am very glad to do my thesis project at Volvo Cars. I am excited to see how many new opportunities Volvo customers can get from new technologically advanced vehicles and us as designers are honored to be a part of this development.
I, Rashid Tagirov, would like to thank my mentors Jurgen Jose and Maxime Celerier, to all designers and modelers who were involved, and Maximilian Missoni for the opportunity to join the Volvo family.


Tuvie received "VOLVO PV Futuristic Urban Mobility" project from our 'Submit A Design' feature, where we welcome our readers to submit their design/concept for publication.
*Some of our stories include affiliate links. If you buy something through one of these links, we may earn an affiliate commission.