Available limited to 150 pieces, Void PKG01-PM is named after Patrick Kim-Gustafson, its designer. The design takes elegant modern approach to the classic mens wristwatch with a thickness of only 7mm and 3mm in diameter, it's just perfect. It doesn't have any glamorous or futuristic feature, it features minimal designs yet you can see the beauty in its details. It has different surface finishes of the case, it's not your average watch, those subtle details really make a difference.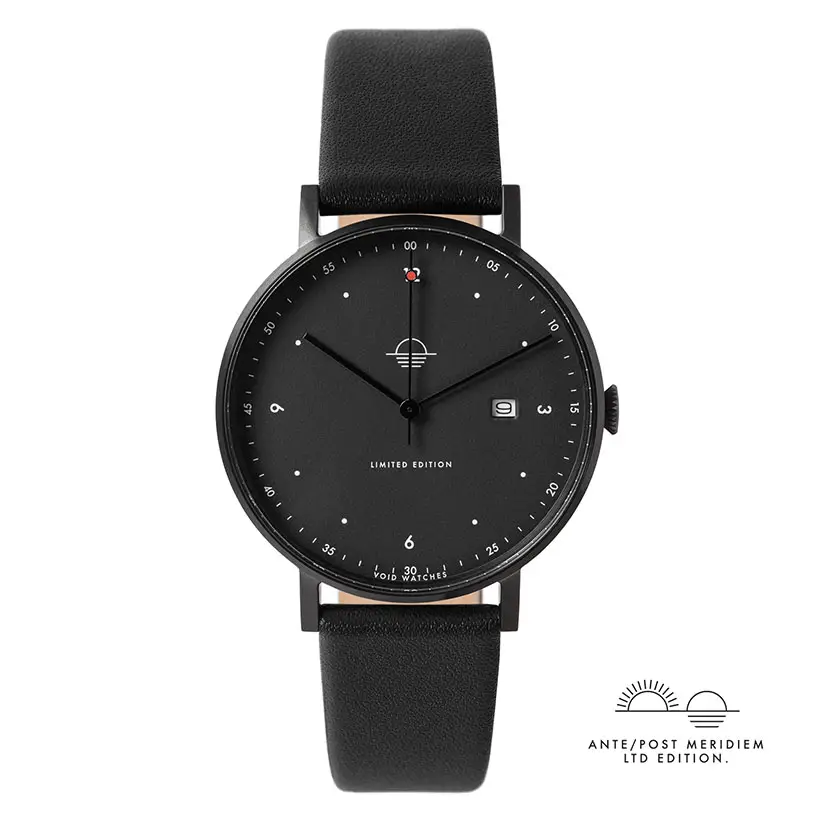 This model is part of PKG01 collection, but the word PM stands for Post Meridiem or After Noon, it's a limited edition version where each piece is numbered, there's engraving on the case back. Each unit comes with custom designed matte black luminescent dial, PKG01-PM has shiny black hands that create good contrast to make it visible in daylight, yet become diffuse once the sun sets. Don't forget to checkout its sister watch: PKG01-AM.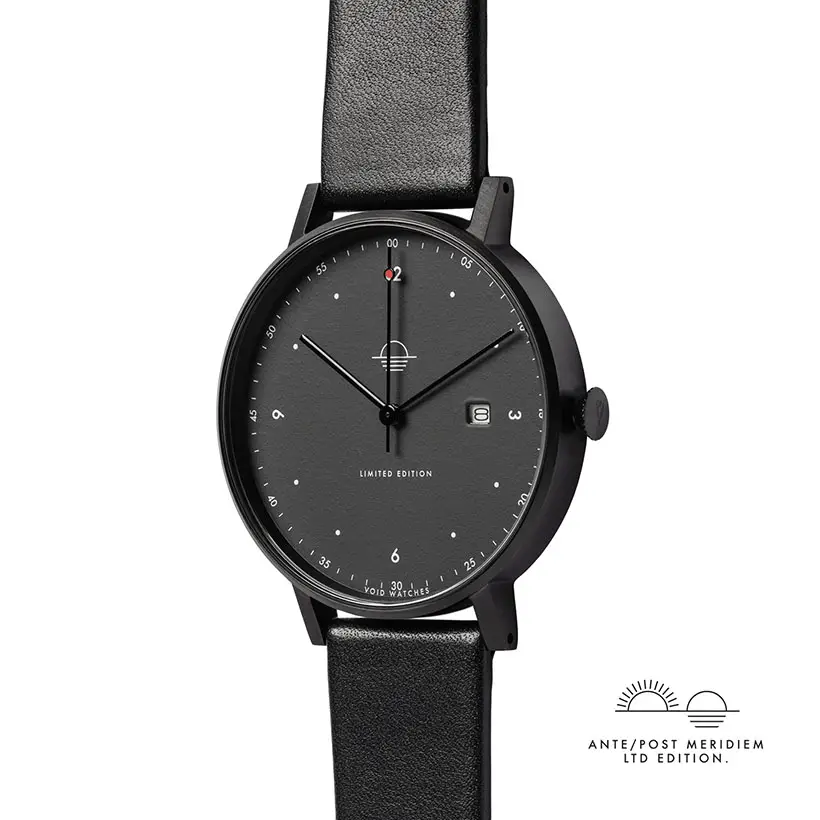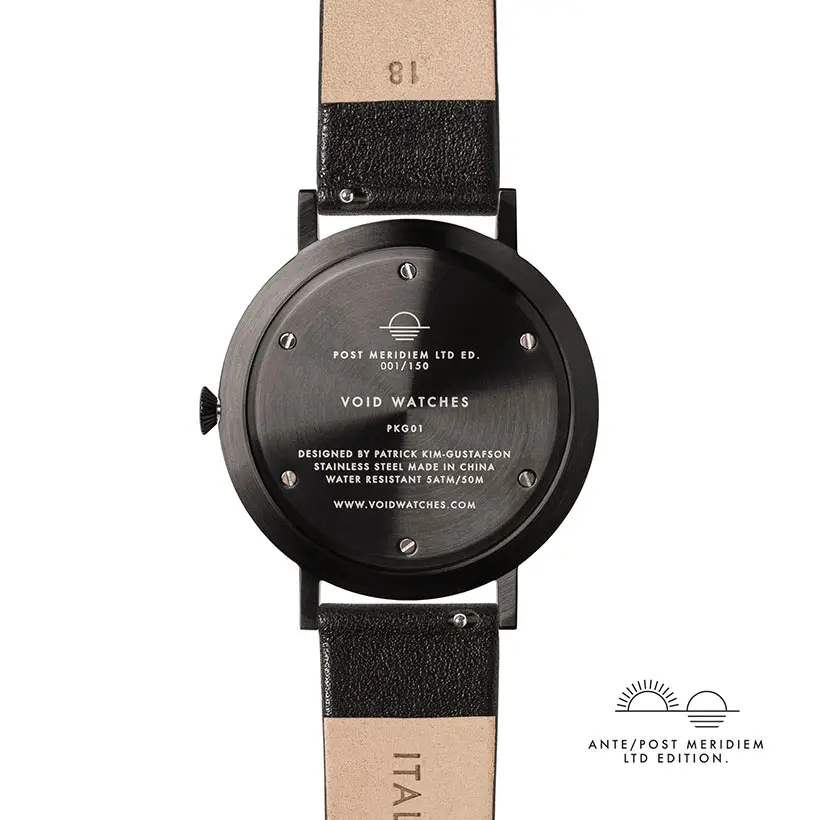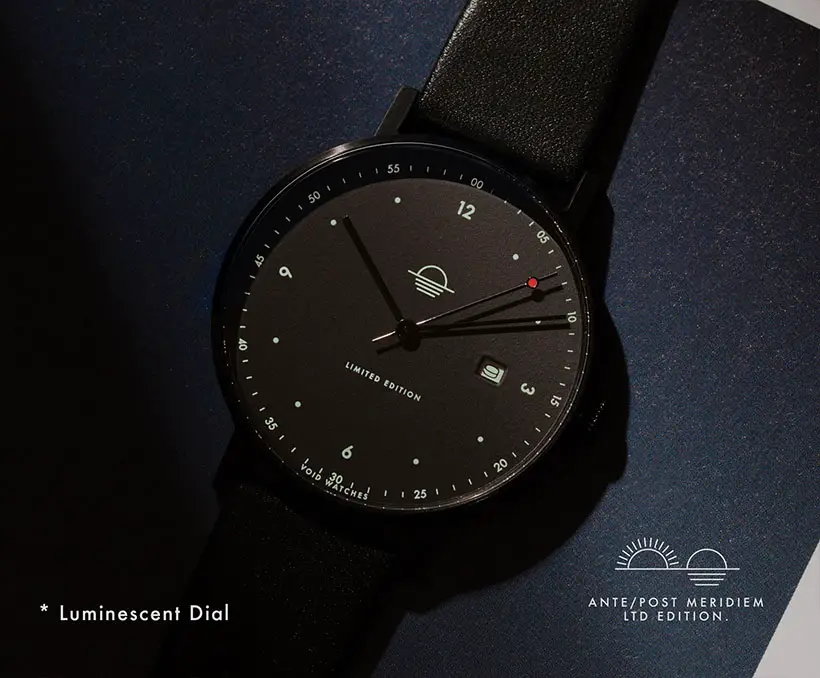 *Some of our stories include affiliate links. If you buy something through one of these links, we may earn an affiliate commission.