Submitted by Vuk Nemanja Zoraja, VNZ is a three-deck mega catamaran concept with length of 85 meters that features a lot of indoor and outdoor areas. The design is characterized by clean surfaces and sharp lines in keeping with the contemporary look. Profile of this catamaran is sleek and striking, made to appear like it's on the move even while stationary. The wheelhouse becomes the center point of this vessel with its more rounded but still sharp looking shape nestled between two hulls, inspired by black pearl in an open shell. It also has an ample space behind it for the living room and bar area.
Below the wheelhouse, there is a gallery room designed with floor-to-ceiling glasses looking toward the front, behind the gallery there is a kitchen with an ample dining room and sitting room. Aft deck is where the fun begins, with a floating pool, lots of space for lounging, sunbathing, partying and many other things. This truly is a place for fun.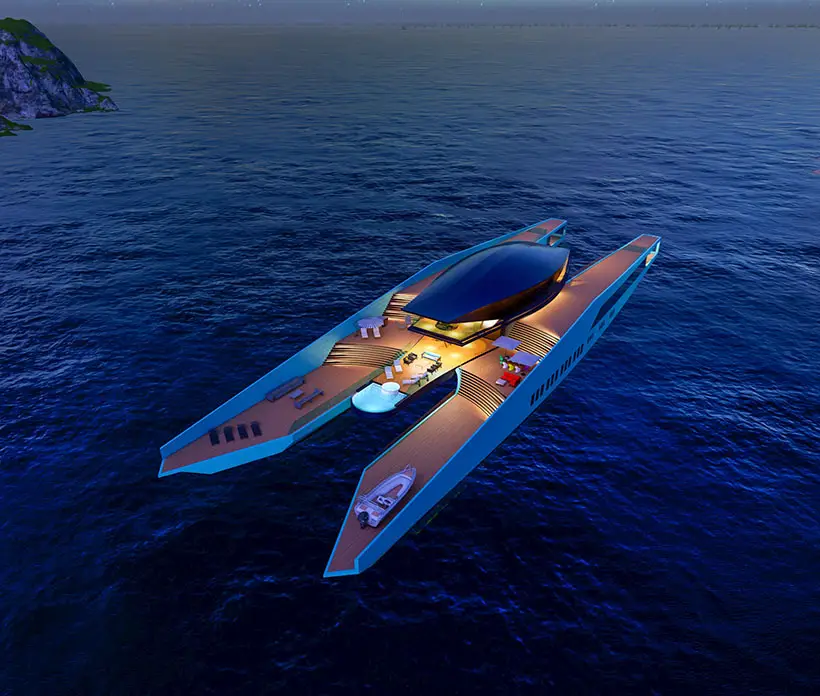 Radar system of VNZ 85m Mega Catamaran is hidden under the roofline to ensure a nice clean profile of the yacht. The hull is designed in contemporary fashion with sharp lines and clean surfaces to maintain a minimal modernist look but it's made to look like it's leaning forward to have that striking look that gives the impression of movement.
All accommodations are found in hulls with spaces for guests and crew, at the very front there are two master suites. The master bedrooms have a breathtaking 180° view with windows that cover almost entire walls. The roof is covered in solar panels. This concept by Vuk Nemanja Zoraja is imagined as a hybrid catamaran with a combination of diesel and electric propulsion systems.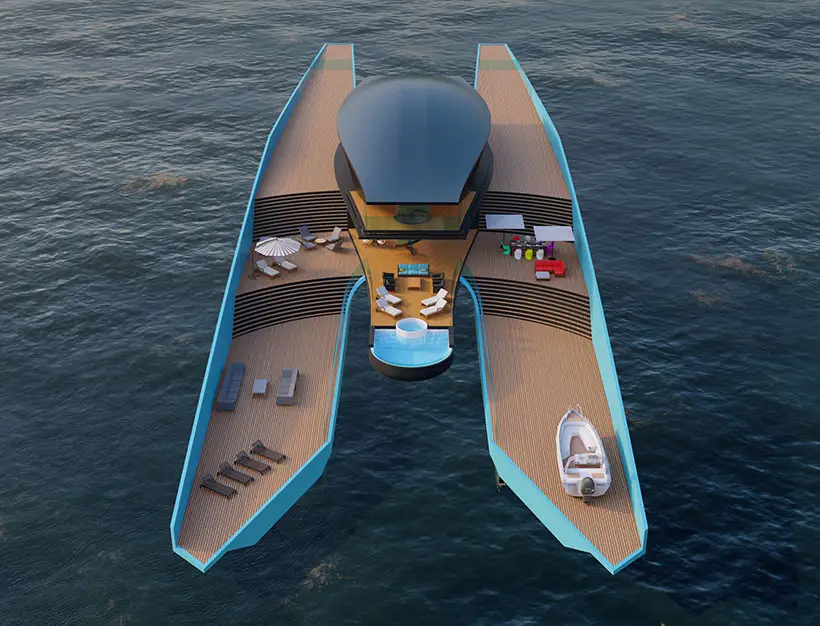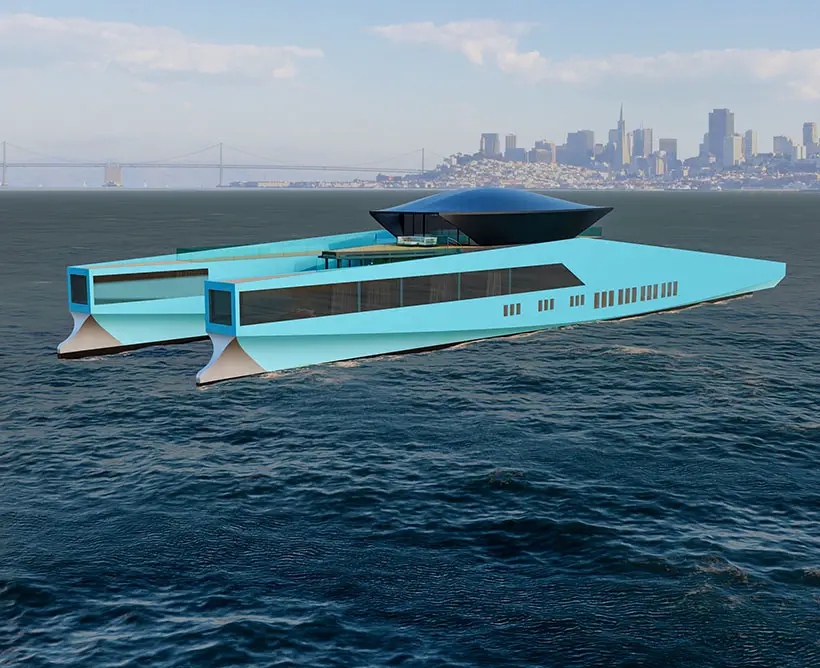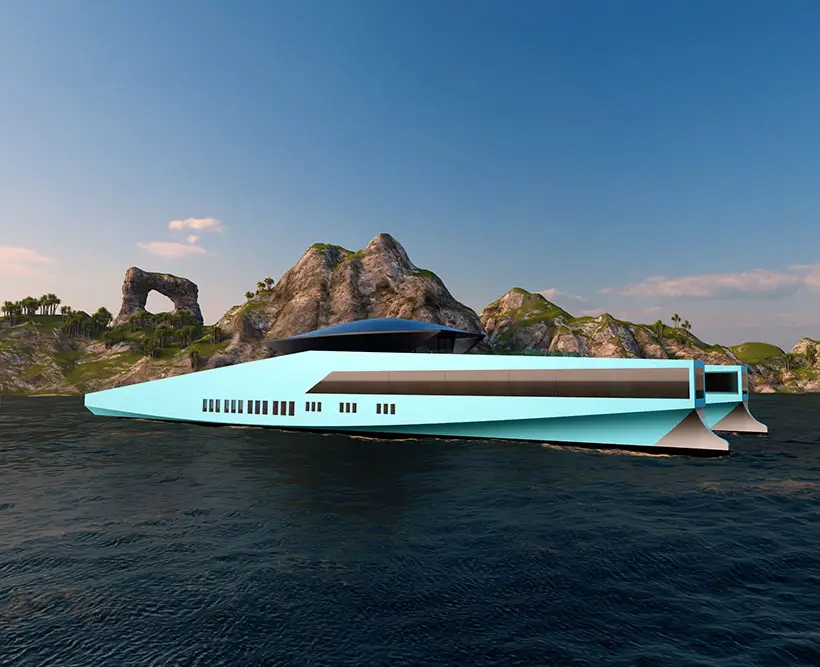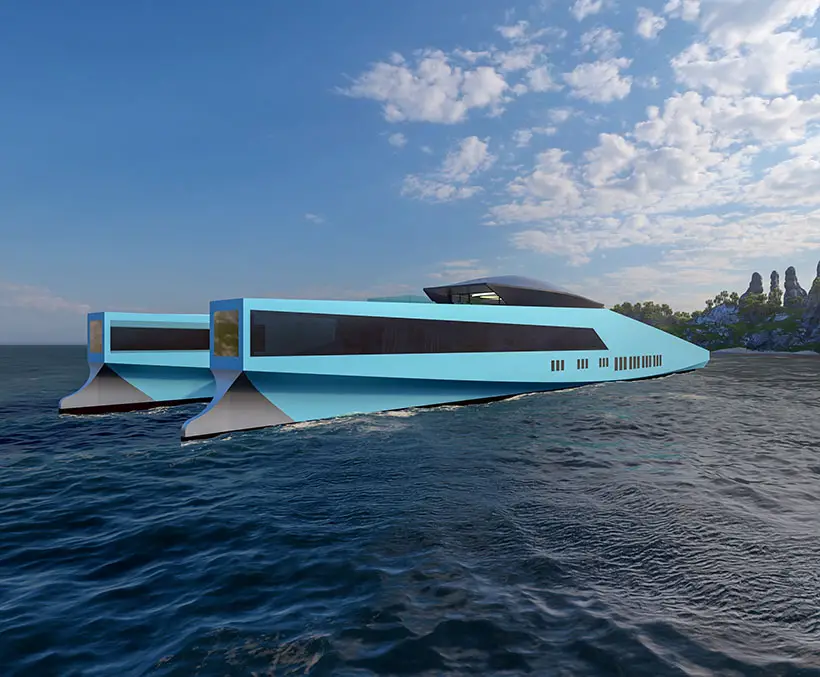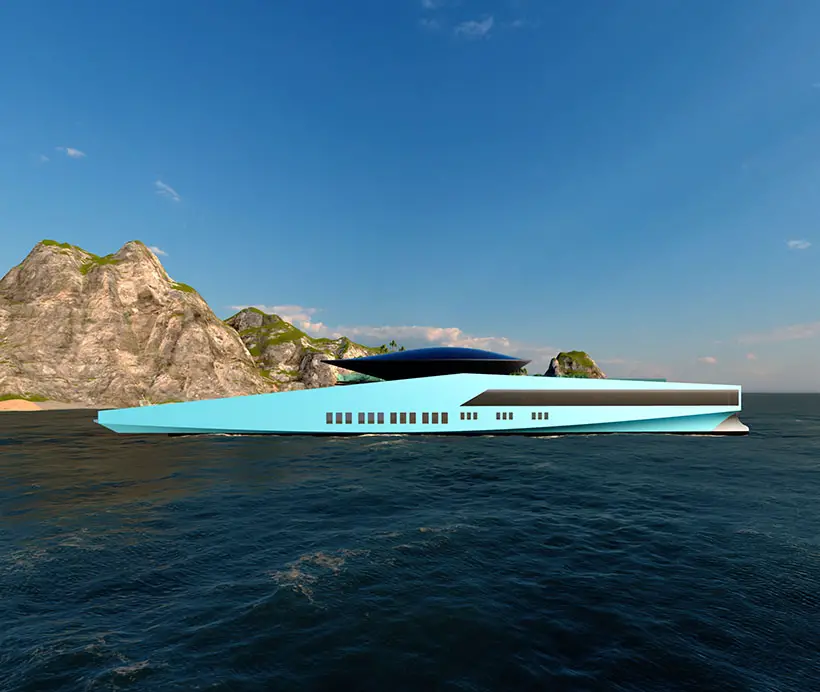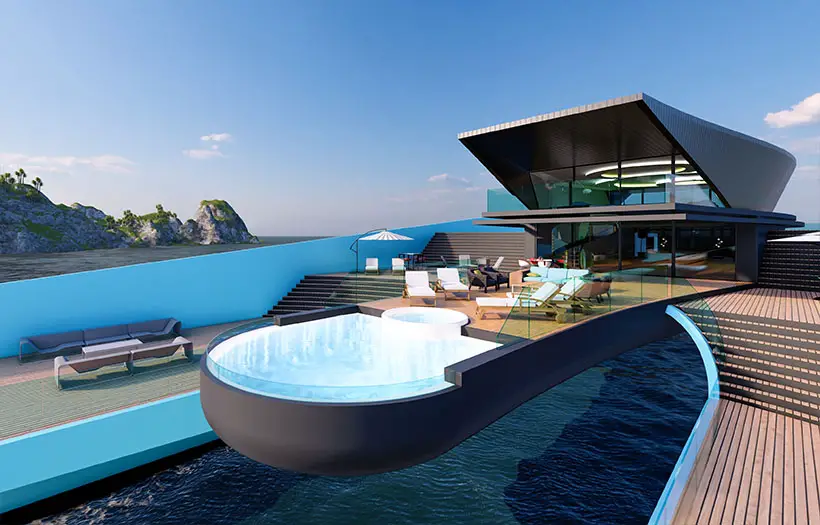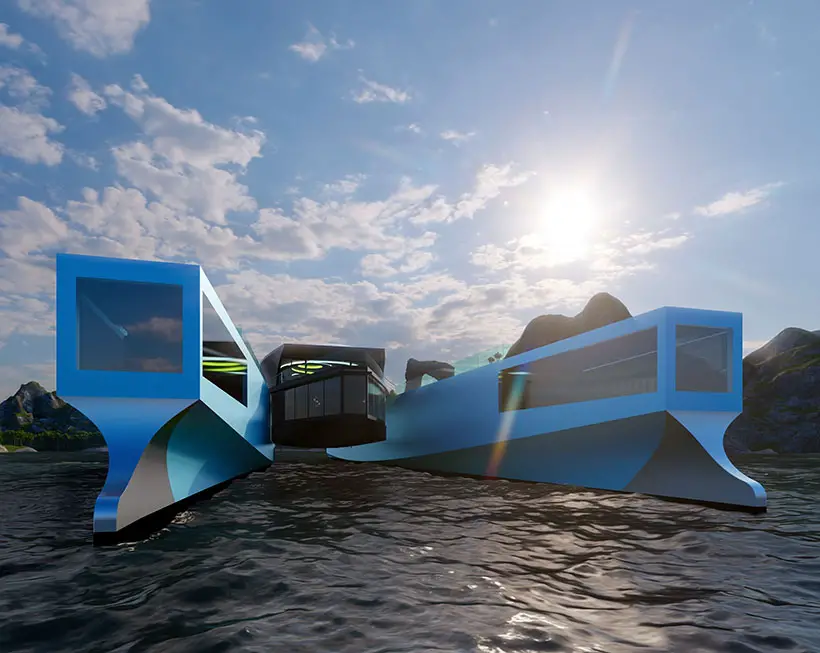 *Some of our stories include affiliate links. If you buy something through one of these links, we may earn an affiliate commission.