Grab your bag for a weekend getaway, thanks to Vipp Shelter, you can decide where you want to stay for that weekend. This 55 square meter steel object can be placed anywhere, a rugged landscape framed by naked trees, silent lake, or in the middle of forest. This shelter is constructed of recurring element of steel repeated to create frame and exterior façade, at first sight you might not see the signature of Vipp, but once you take a closer look, you'll see the relationship between other Vipp products you might already know. Slide open the window frames, the interior reveals a variety of Vipp products ranging from hooks to kitchen appliances.
The interior has been designed and constructed to facilitate you with everything you need when you escape to nature. It can be said a mobile home, spacious, highly functional, and liveable.
Designer : Vipp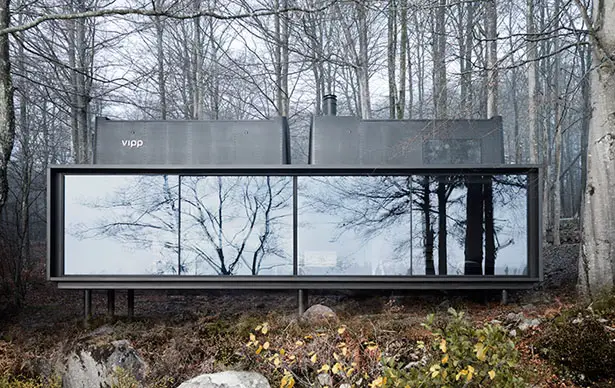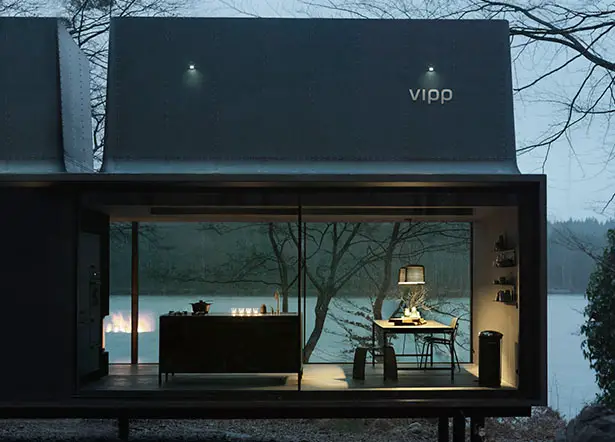 Vipp Shelter has been prefabricated and built to fit different type of landscape and natural conditions. The simple steel structure supports up to 2 level space where the only shielded areas are bed loft and bathroom. The transparent exterior allows you to enjoy natural environment that surrounds this structure. Basically, everything is taken care of, this modular structure comes with furniture set, tableware, bed linen, etc, it offers you an easy escape from your busy hours.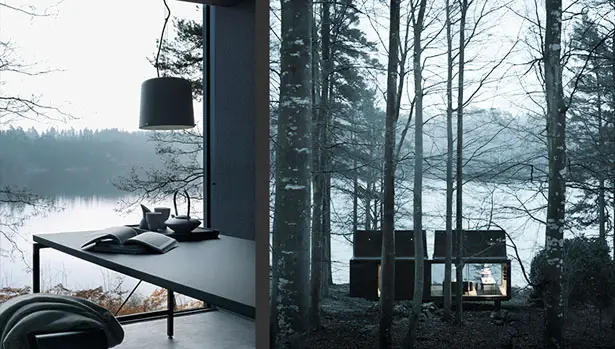 *Some of our stories include affiliate links. If you buy something through one of these links, we may earn an affiliate commission.