Vibrate Jelly Laundry is a unique vision for our future home appliance, it's a conceptual washer that takes advantage of the adhesiveness of jelly and vibration to clean your dirty clothes. Designed by Jee Na Jun, a Korean industrial designer, this concept appliance doesn't require detergent or water, thus drying process is not required since you can wear those clothes right after laundry. The inspiration for this unique concept is based on jelly cleaner when the designer saw the method of removing dirt from keyboard by wiping it with jelly. It means there's a possibility that this material can also be applied to washer.
The adhesive property of jelly can clean your clothes using vibration while at the same time smoothing wrinkles with sound waves. Any dust or dirt particles are gathered in a dust container that can be emptied later. In theory, you can clean anything that you want to wash, from hat, silk, or shoes, all those items which are usually hard to wash using your washing machine.
Designer : Jee Na Jun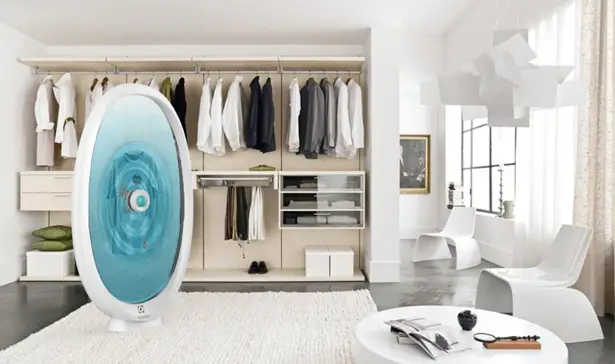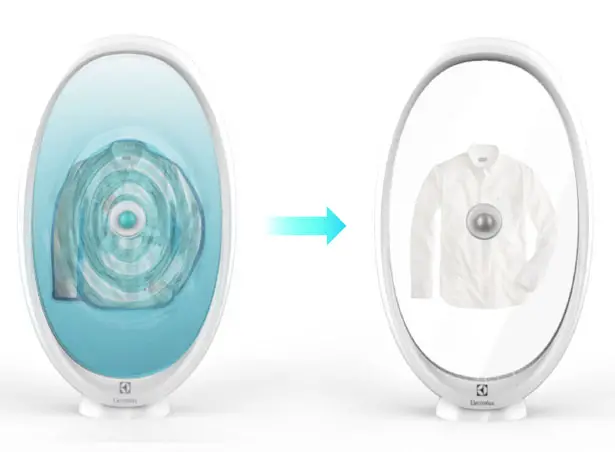 How it works?
As explained by the designer, you can simply put and spread clothes inside the machine. As the washing process starts, any dust or dirt will attach to the jelly. The sound wave helps to smooth out any wrinkles. When the washing process is over, you can simply take out and wear the clothes. All process would only take for about 5 minutes.
One thing that came across my mind when I first saw this concept, if it's only clean dirt/dust, what about smelly gym clothes? I'm not sure if this concept washer can help out with the stains or nasty smell.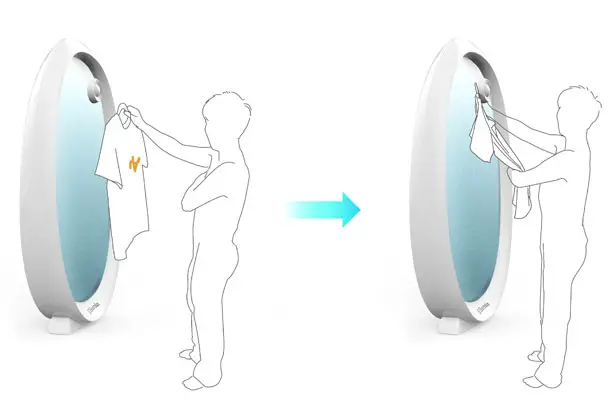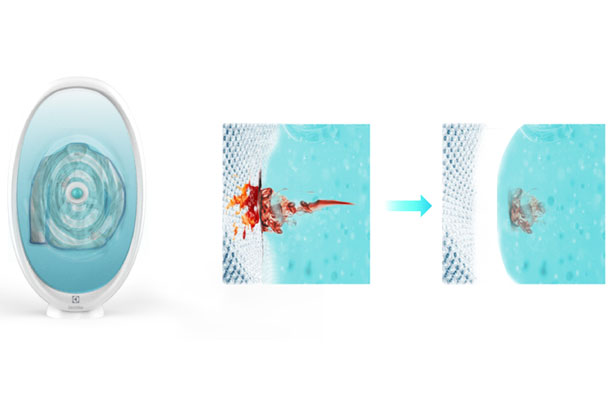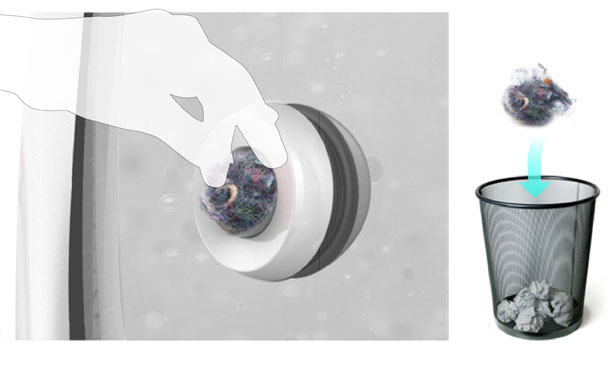 *Some of our stories include affiliate links. If you buy something through one of these links, we may earn an affiliate commission.