Vestalife, the award-winning lifestyle electronics company, and world-recognized strategy and industrial design consultancy RKS today announce a new strategic partnership as Vestalife prepares to launch new products at Macworld and CES. "As we were designing Vestalife's new iPod speaker docks," said Ravi Sawhney, RKS Founder and CEO, "we realized that RKS and Vestalife are kindred spirits. We both appreciate the power of design to create an emotional connection with consumers. We look forward to the using Psycho-Aesthetics, our philosophy of creating an emotional connection between consumers and brands, to help propel Vestalife to even greater heights."
When you look beyond Vestalife's products, competitive iPod speaker docks are driven by function and lacking in character and emotional appeal. The Firefly's organic, flowing lines and evolved geometric shapes give it a unique attitude and personality. When closed, the Firefly design uses negative space to dissect its overall shape into three distinct sections. The bold breaks and gaps give the design a layered look and hint at the promise of kinetic transformation as the system is opened.
Vestalife Firefly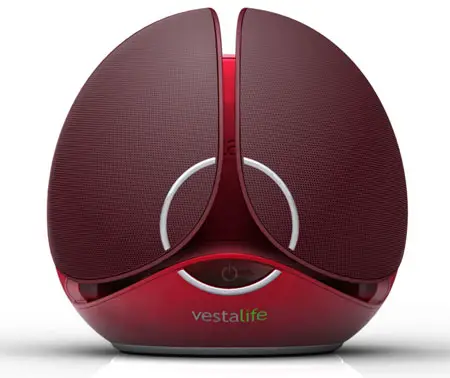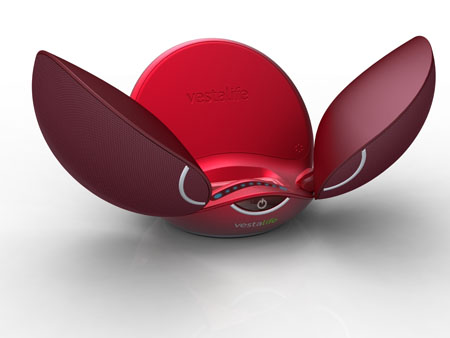 The metal rings on the base, front, and rear of the Firefly add a refined, sophisticated feel. Angled, hidden hinges allow the Firefly speakers to open, not just to the sides, but also moving slightly forward, in a welcoming and embracing posture. In front of the iPod dock, there's a subtly-curved, touch-sensitive volume control. With the speakers open, a "billboard" area is revealed on the center face of the Firefly. The Firefly will come with interchangeable faceplates to allow for personalization. Factory customized faceplates will also be featured in limited edition models of the Firefly.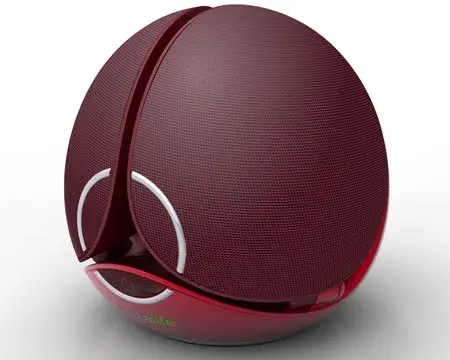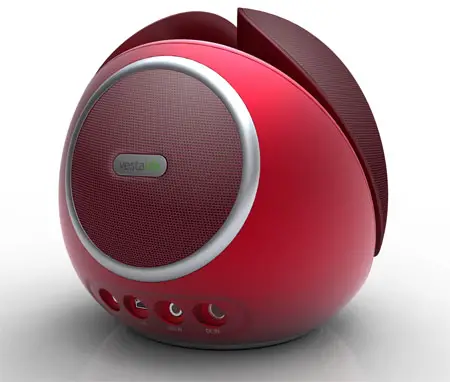 For the Jewelbox, the RKS design team was inspired both by the velvety, rich textures used in the Ladybug and by the famed Fabergé eggs. A symbol of the height of luxury, Fabergé eggs are known for their artistry, rich detail, and for the promise of a hidden surprise. In this case, the hidden magic is the opening of the Jewelbox to reveal the speakers and the iPod dock. The touch-sensitive power and volume controls give the Jewelbox a friendly smile whether opened or closed. The speakers are designed to accommodate factory-changeable graphics for special edition models.
Vestalife JewelBox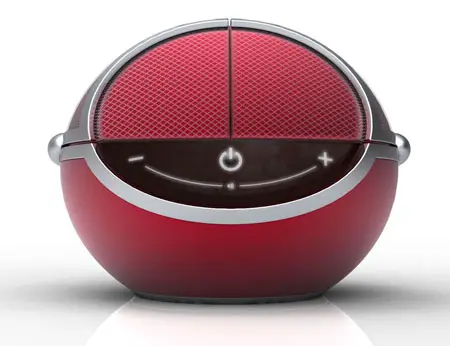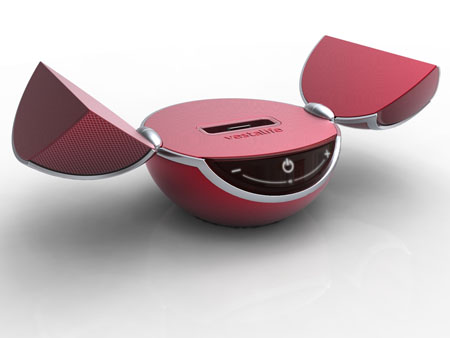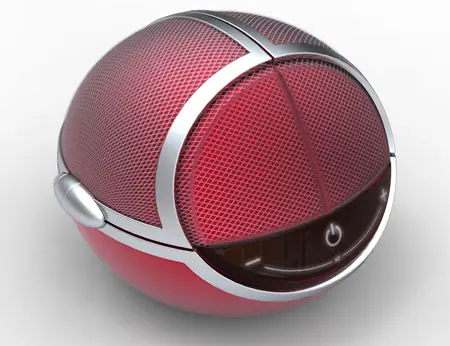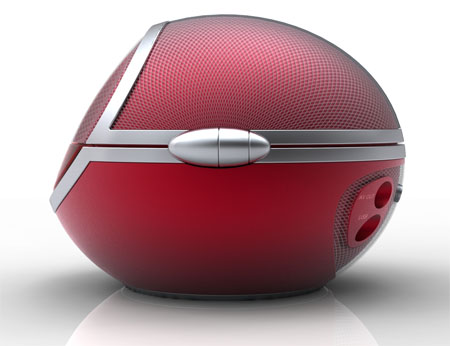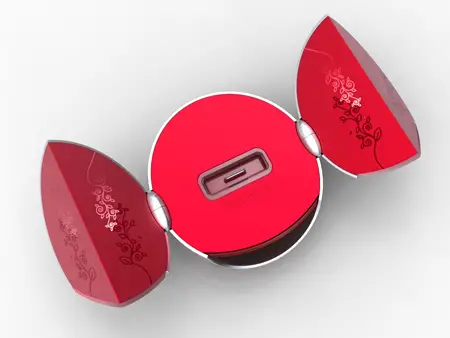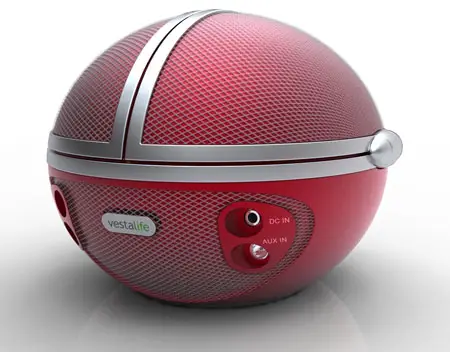 Both the Firefly and Jewelbox were created to bring distinctive design and style to your music listening experience. "RKS is thrilled to be working with Vestalife, a company that truly understands the value and power of emotion to connect with consumers and build brands," said Tom White, RKS Executive Vice President. "We look forward to working with Vestalife in the coming years."
Designer : RKS Design for Vestalife
*Some of our stories include affiliate links. If you buy something through one of these links, we may earn an affiliate commission.