Corradino D'Ascanio, a designer, produced a scooter design for Ferdinando Innocenti (Lambretta), but after a disagreement, he took his design to Enrico Piaggio, an aircraft manufacturer. The design was inspired by the Cushman scooters used by the American military during WWII. However, Vespa or "Wasp" in Italian was attributed by Piaggio's at first sight of the design, because this scooter really looked like a wasp.
Looking back to history, Mightyseed, an industrial design firm, launches Vespa 98. It's an electric concept version, let's say a reincarnation of the original version with modern touch to fit into our modern lifestyle. The sleek styling cues with streamlining features, you'll get a modern scooter with a retro feel.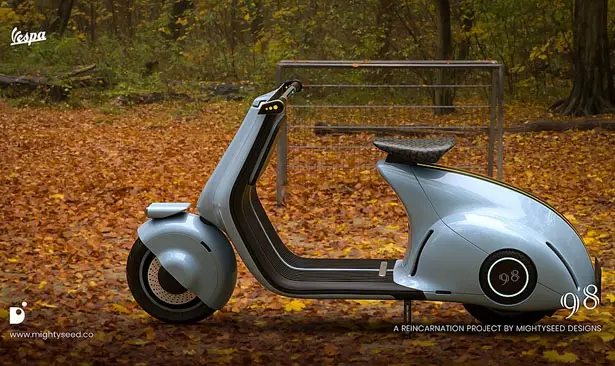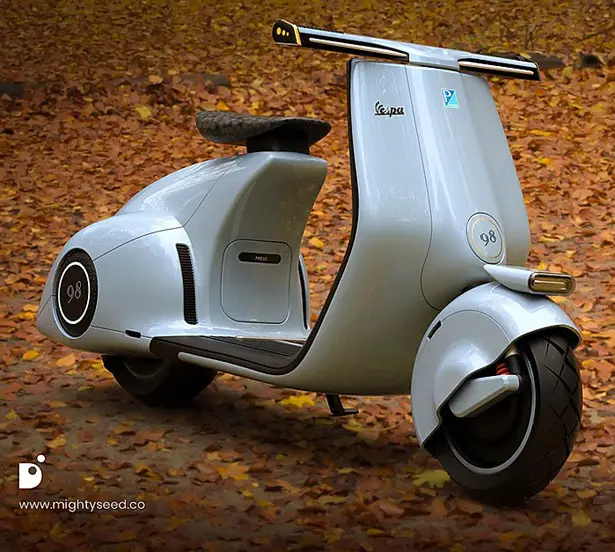 Vespa 98 Electric Vehicle features bolder look compared to the original one, it also has a modern handle. The same front mudguard is used just like the original to house the LED headlight. However, this single-seat scooter doesn't have any rear view mirrors, it uses lidar sensor, placed at the rear to provide notification to the rider. Powered by a 30 Ah lithium-ion battery pack located at the belly of this scooter, it's a nice scooter to cruise around the campus or for your holiday trip. The hub motor wheel features sporty design while the sloping tail lamp strip at the rear indicator unit provides cool and futuristic appearance to Vespa 98 concept. There's a also spacious compartment inside the belly of this e-scooter. What do you think of this reincarnation project by Mightyseed Designs?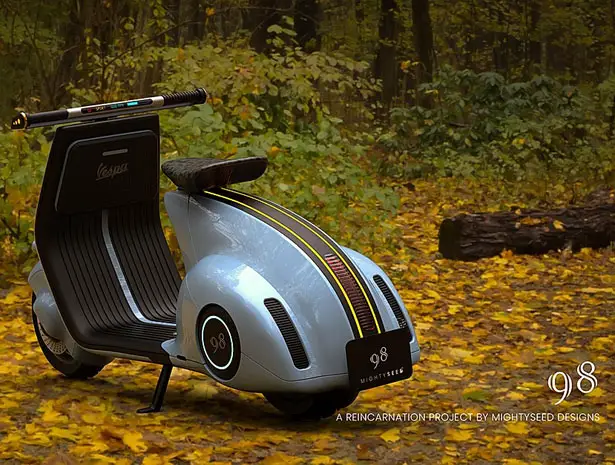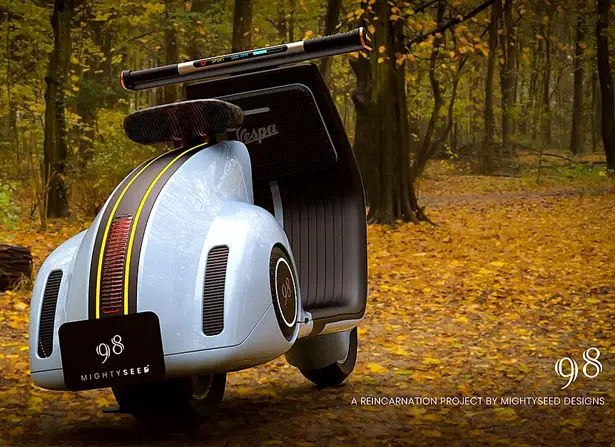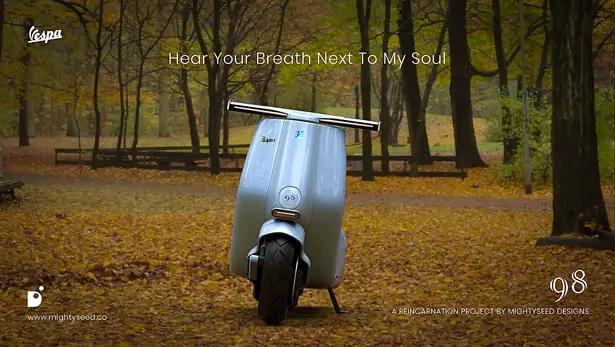 *Some of our stories include affiliate links. If you buy something through one of these links, we may earn an affiliate commission.