Vertical City is a design proposal by Luca Curci architects for a vertical city-building settled in the water project located in Middle East. It's a special project that combines sustainability with population density, the goal here is to build a zero-energy city building.
It started by analyzing contemporary skyscraper structure, conceived as a compact element, smooth, and alienated from the surrounding space. This project tries to re-interpret the structure in an opened structure, equipped with green areas on each level with lots of natural light and ventilations. In this way, its residents might be able to enjoy a healthier lifestyle in connection with natural elements by rethinking the traditional concept of community and society.
Vertical City's structure is based on a modular structural pre-fabricated element, enabling the building to be arranged repeatedly horizontally as well as vertically. The singular shape of the structural element creates a unique 3D network that sustains every single floor. This structure is surrounded by a membrane of photovoltaic glasses that provides electricity to the whole building, making it self sustained building.
Designer : Luca Curci Architects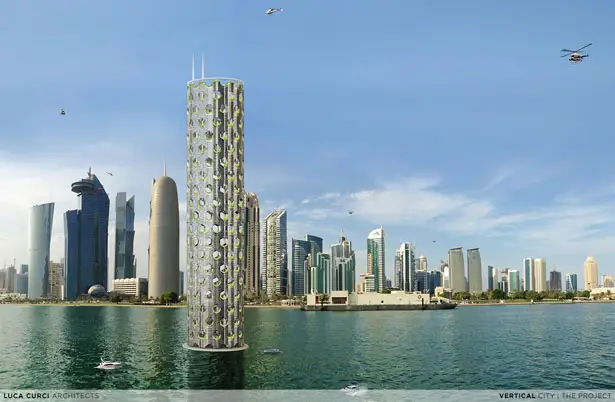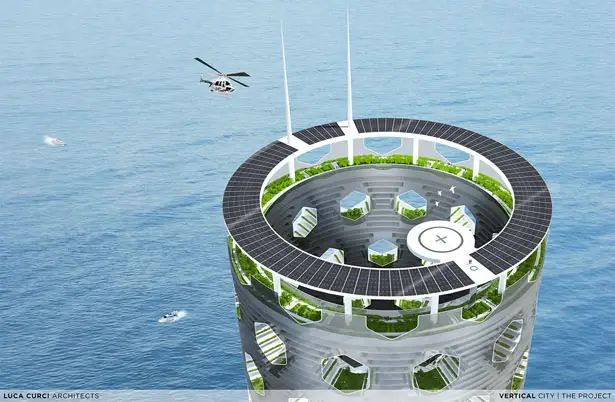 It is also completely perforated to allow circulation of air and light in each level, hosting green areas as well as vertical gardens. These green zones are spread all over the tower. This building consist of 10 modular layers overlapping with each other, it reaches the height of 750-meter with a total volume of 3,750,000 cubic meters. It can accommodate up to 25,000 residents with a green area of over 200,000 square meters. Each modular structure is 72-meter high with 155-meter diameter and 120-meter empty space inside the structure.
This vertical city project will be settled at the bottom of the sea with a series of underwater floors that host parking and technical areas. There are public facilities such as spas, gym, meditation centers, hotels with underwater views. This building can be reached by water, land, or air. The circular basement is equipped with external/internal docks with 3 naval entries. Large boats can dock at the external berths while public and smaller boats can navigate in the inner gulf. There's a semi submerged bridge that connect the mainland with the building, it can be used by pedestrians, cars, or any public transports. The tower also features a heliport.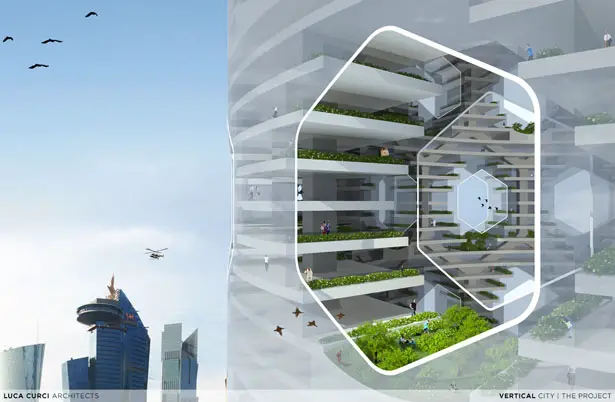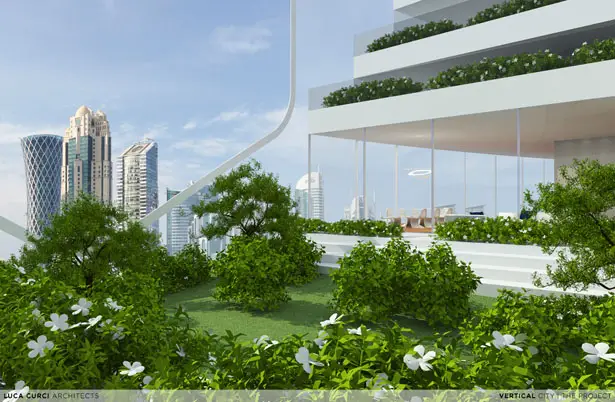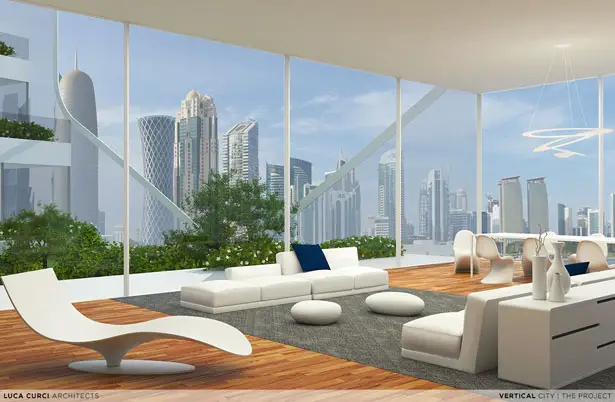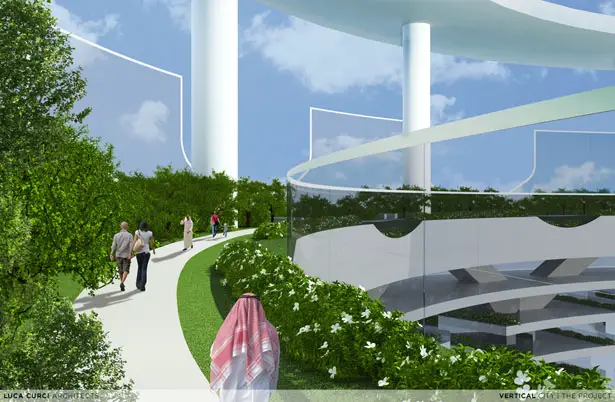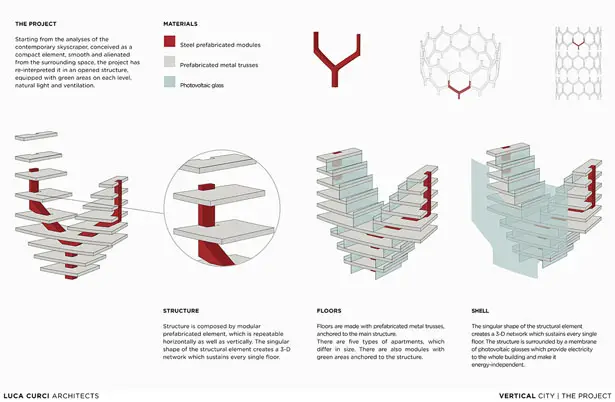 Click above image for bigger view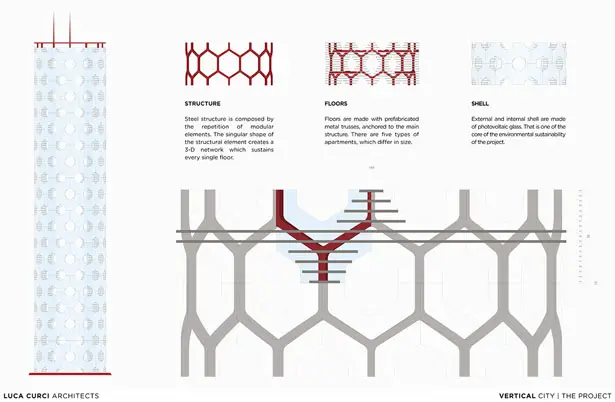 Click above image for bigger view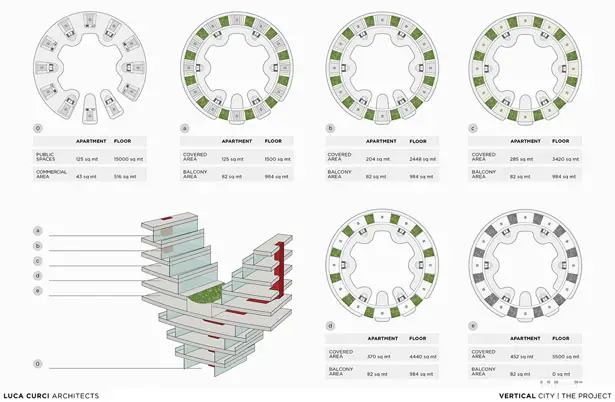 Click above image for bigger view
*Some of our stories include affiliate links. If you buy something through one of these links, we may earn an affiliate commission.