Venine Refrigerator targets single-person households, it's a concept home appliance that provides you with convenient usability. The name itself was taken from combination of Venn diagram + Combine, since it does add convenience through combination of functions from existing products.
The main objective of this project was to provide consumers with convenient usability by adding several functions in one product. The designer got a morphological idea based on user's perspective when using this product. It's a highly functional fridge for urban living, especially when you live in a small space apartment or house.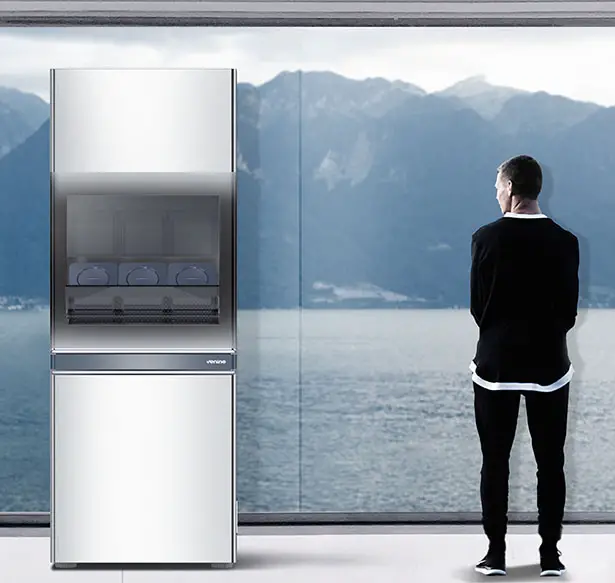 Aside from being an appliance that keeps things cold, Venine Refrigerator also functions as a cabinet that organizes side dishes or food. You don't even need to open the door of this fridge to check on your food/side dishes/leftovers which are neatly organized in multiple containers. Just in case you need to check the amount of food left in those containers, just gently knock on the surface of the fridge, it lets you see what's inside without opening the door, just like LG InstaView Door-in-Door.
You-jin Syn and Designer Dot have teamed up to design Venine Refrigerator for young professionals who have busy lifestyle. Another cool feature is the slide out table that you can use while taking out all those leftovers in a bowl/plate.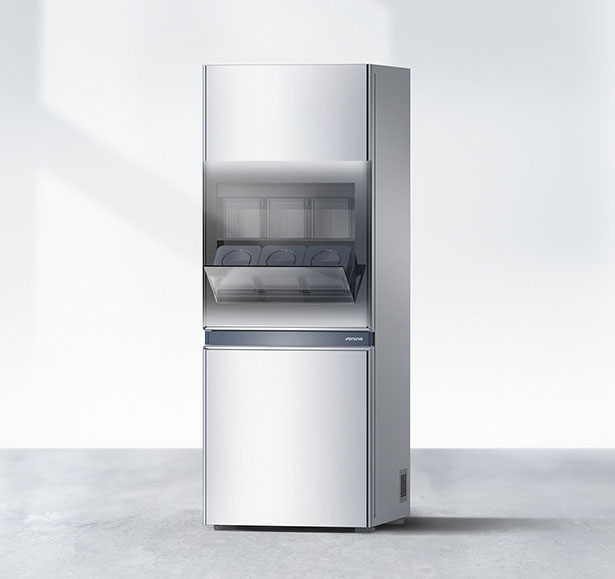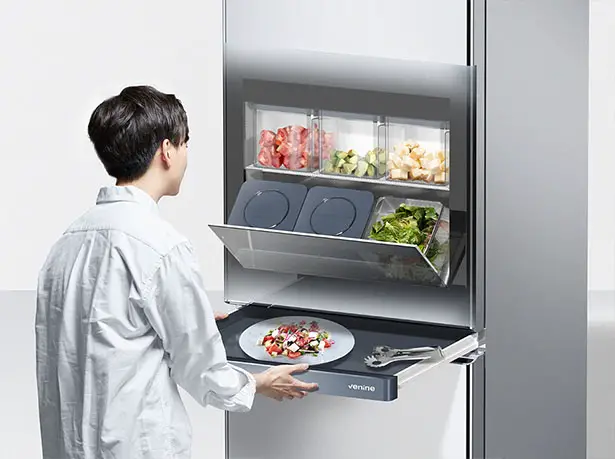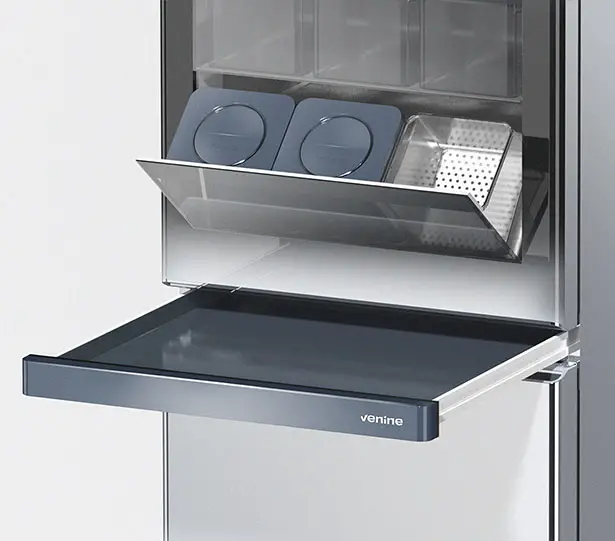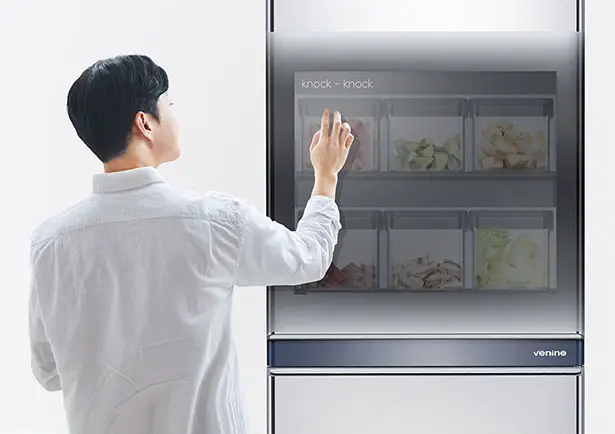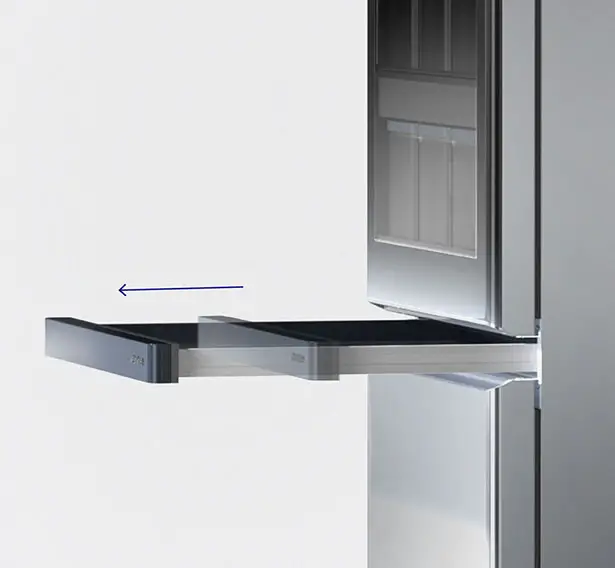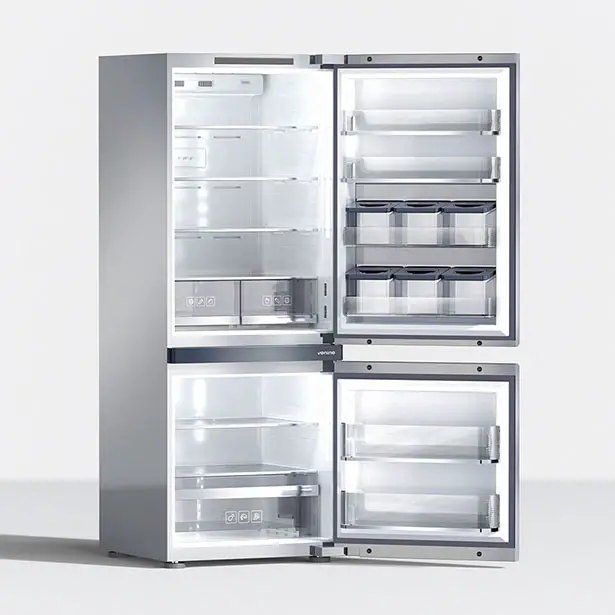 *Some of our stories include affiliate links. If you buy something through one of these links, we may earn an affiliate commission.