Tailgate party is not complete without grilling, this is where Velocity Grill comes to save you. This grill features wood fueled design grill that reaches blazing hot of 200-degree to 1000-degree in just minutes. This device is designed to combine the temperature control of gas grills and the superior heat of charcoal. This is made possible due to its built-in reverse fan blade, the fan creates maximum airflow and heat creating temperatures from 200 to 1,000-degree with just 2 pieces of wood.
Weighing at just 17lbs or 7.73kg, you can use any kind of wood chunks to grill, but it is recommended to use hardwoods and fruitwoods to get the best flavor and longer cooking times. They are not hard to find, you can purchase them on home improvement stores. This device is equipped with heat diffuser plate that allows heat to be pushed out to the very edges of the grill, in this way, heat are spreading across the entire surface evenly.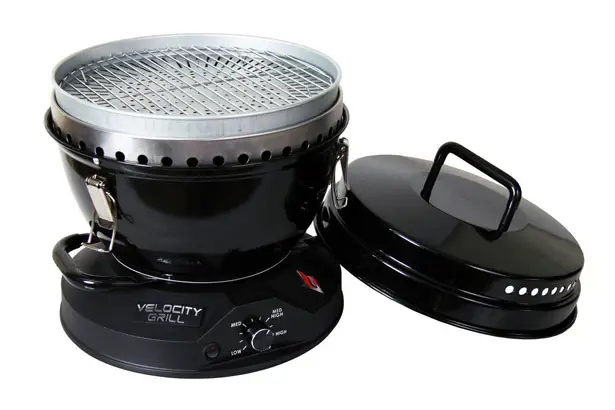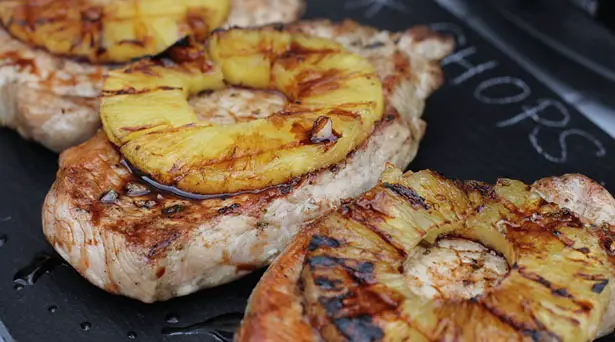 To avoid excessive smoke, you need to use chuck wood instead of chips or pellets, don't over load the cook top because the fire needs to get the air out, otherwise, you'll get smoke. Velocity Grill features stay-cool base, it means that even though the grill is very hot, it won't damage any tabletop surface. The heavy-duty rubber grip handles make it easy to carry this hot and steamy grill. Each unit has 15' cord with car/wall/usb power attachments you can use your own USB battery, the bigger, the more cook time you have.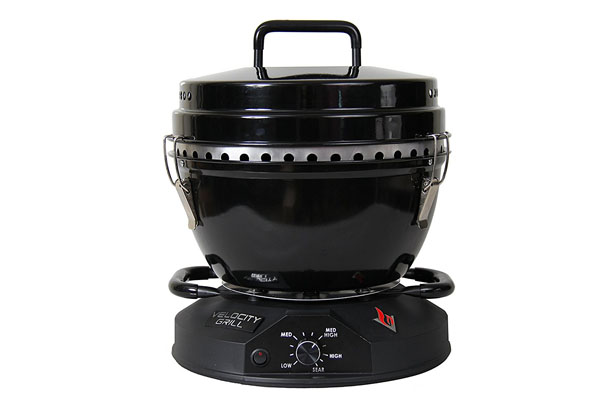 *Some of our stories include affiliate links. If you buy something through one of these links, we may earn an affiliate commission.