Due to popularity in home farming, nowadays, it has become a new lifestyle. Some of this lifestyle utilize veranda as a place where plants can be grown. Unfortunately, this can't be applied to people who live in an apartment, it's not suitable environment for plants to live. Urban farmers find it difficult to manage their plants regularly and most often than not, they fail to grow vegetables, except when they have to setup super expensive micro gardening system for home. Not to mention they have to consider high electricity bills to maintain that high-technology system.
Vegetment is an Architectural Vegetable Cultivator. Veranda a.k.a balcony has become the line between indoor and outdoor spaces, it accepts sunlight more than other spaces indoor and provides free circulation of wind and air. The designer wants to capture this idea in architecture and apply the benefits for a compact vegetable cultivator which makes it possible to grow vegetables in an apartment.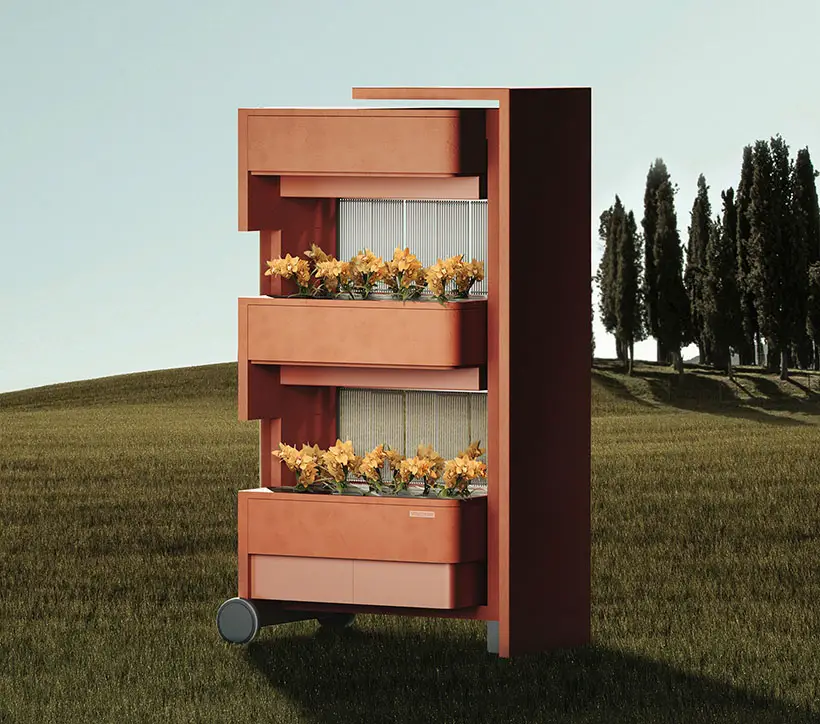 Vegetment has been designed to become a perfect platform where vegetables can grow. It can easily control sunglight, temperature, and air, all essential elements for vegetable cultivation. It has louver system that functions as curtains and windows, it opens and closes depending on the flow of nature and adjusts sunlight and ventilation appropriately. It operates in motorized manner according to its environment (sunlight, temperature, wind) without any separate operation.
Designed by Subin Cho, Vegetment is designed with a built-in solar panel that works according to the sun's energy. When you live in an apartment with sufficient sunlight, Vegetment can supply enough sunlight for your plants while keeping solar energy for later use. When the amount of sunlight is not enough, the LED plant is automatically turned on to provide additional light for those plants. Water is supplied to each floor tray when it is poured into the inlet of the drain pipe, while any remaining water is kept in the bottom water tank and used automatically by dragging the tray when refill is needed. You can discard any remaining water out of the bottom water tank.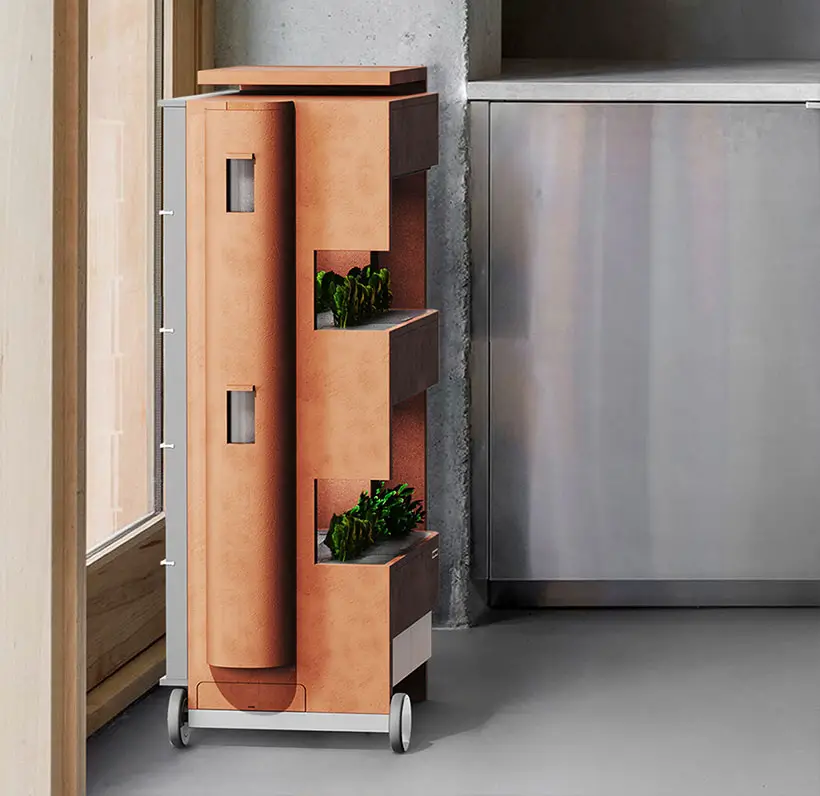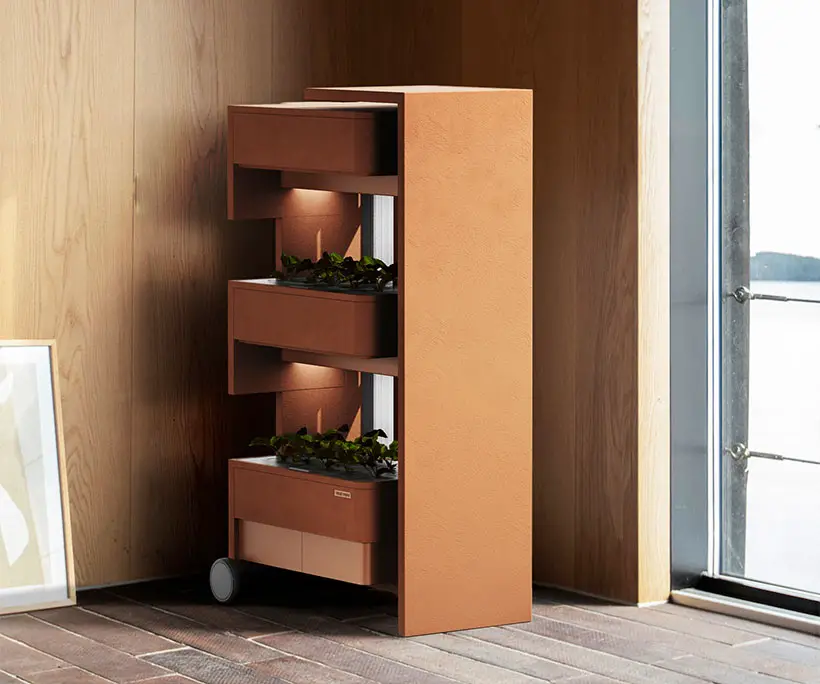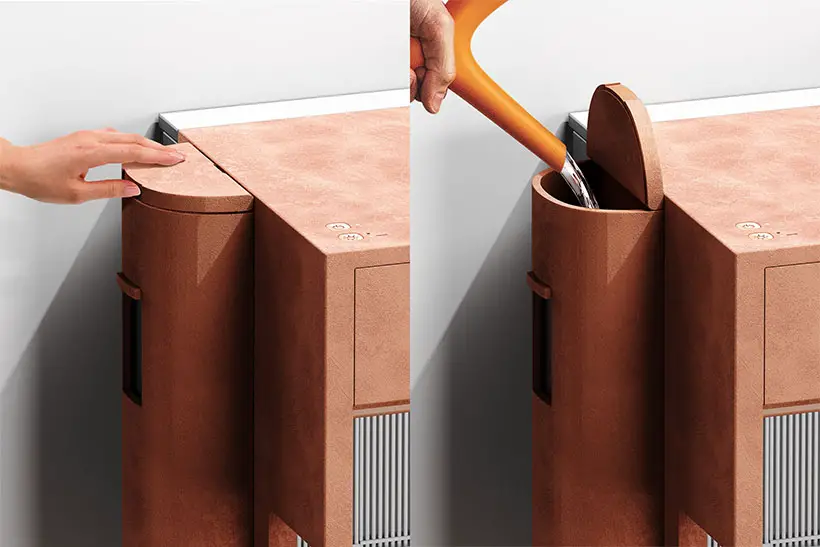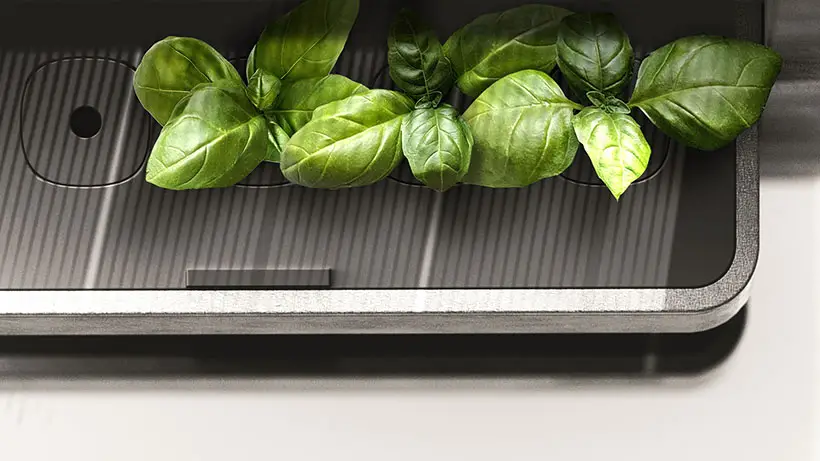 *Some of our stories include affiliate links. If you buy something through one of these links, we may earn an affiliate commission.