The design goal of Campagna V13R is to remind you of Hotrod era, while at the same time also combine the modern style details. Born V13R, a three wheeled sports vehicle powered by 1250cc Harley-Davison engine, connected to a 5-speed sequential transmission. Beautiful fiberglass body is laid over a tubular steel chassis with triangulated side walls a front crash zone and twin rollover bars. The chassis comes as standard in a black finish, with chrome plating as an option.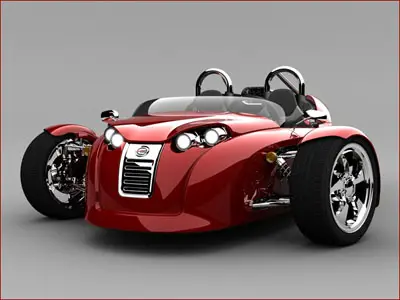 Inside the Campagna V13R's cockpit the side-by-side seating is roomy enough for two average-size adults. A grab bar helps during entry and exit. The V13R also features adjustable seats including headrests and adjustable pedal positions. For the instrument panel the V13R uses the Harley-Davidson V-ROD's electronic Instrument Cluster. This is positioned in the center of the dashboard and tilted slightly toward the driver.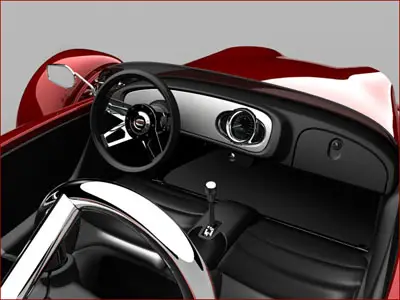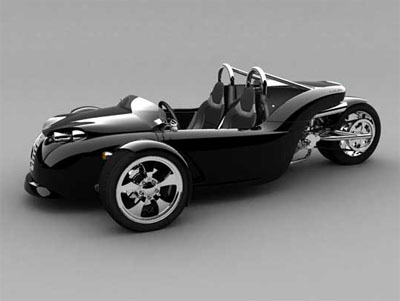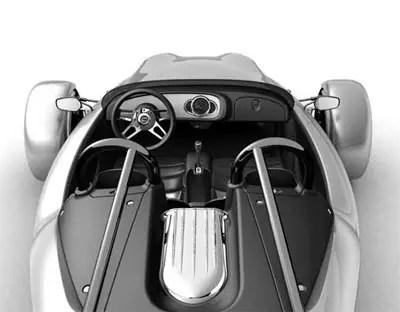 Under the front section of the V13R is the cargo compartment. The waterproof cargo space is large enough to carry personal items for a weekend away. If more cargo space is required optional color-matched side cases can be fitted.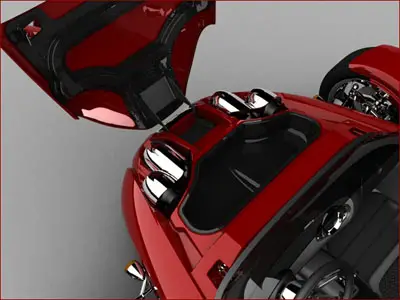 Prepare for $39,995 if you are ready to get this luxury sport vehicle, available in red and black color.
Designer : Campagna Motors
*Some of our stories include affiliate links. If you buy something through one of these links, we may earn an affiliate commission.