Kitchen spills happen all the time and often the user is left with no other option but to use their dirty sponge or trusty kitchen rag for all their clean up needs. This habit can lead to adding or spreading germs to your "sterile" counter-top. UVacuum is a personal handheld kitchen vacuum that can be used for either wet or dry messes, while providing UV sanitation. UVacuum is designed to be a statuesque product and undoubtedly a conversation piece in the kitchen.
Designer : Galen Eliason-Carey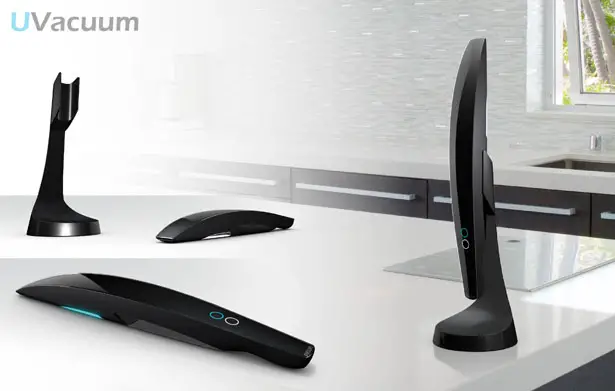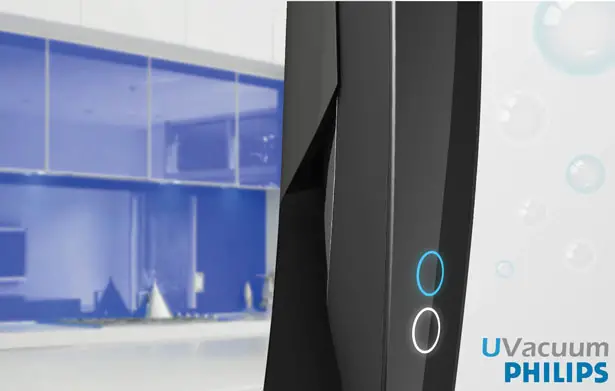 Simple is better and that's why this product is so easy to use. To use simply remove the
vacuum
from its charging stand. Through capacitance technology; the white icon turns on the wet/dry vacuum for basic clean up needs in the kitchen. When sanitation is necessary (when is it not?) the user can engage the UV light by pressing the blue button. These features can be used independently or in unison for a quick and easy cleaning process.
When the user opens the display box a pre-packaged LED simulates the UV power. The packaging is eco-friendly and can also be recycled.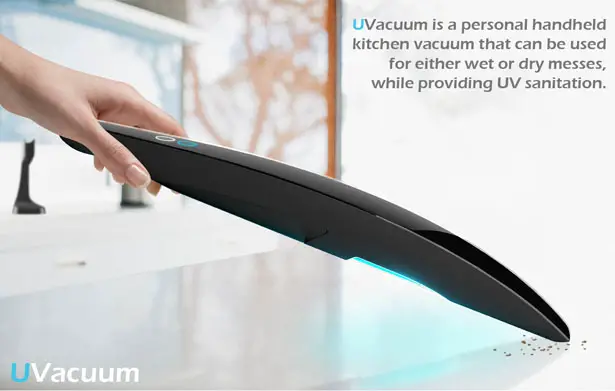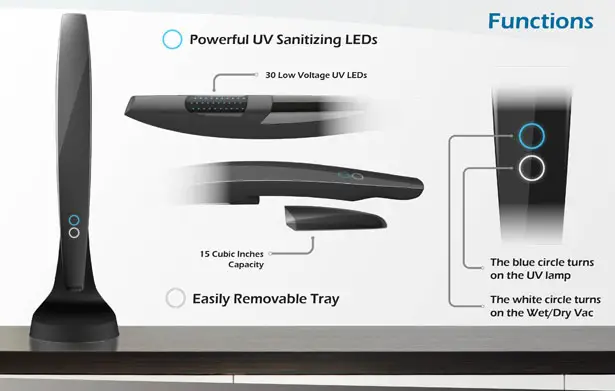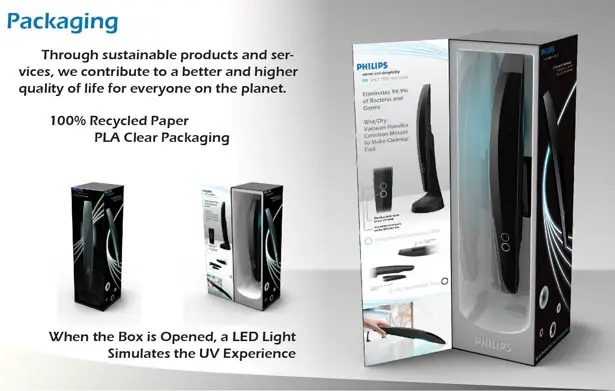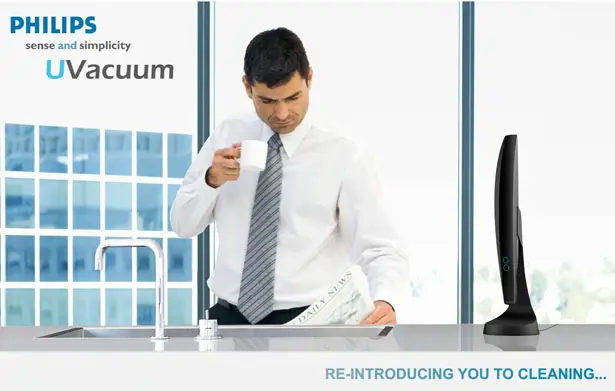 *Some of our stories include affiliate links. If you buy something through one of these links, we may earn an affiliate commission.