The future brings new possibilities to mankind but also new challenges. One of the problems we'll have to face is the decreasing space in our lives due to overpopulation, and here we have a clever and nice concept that reduce the space we need in our kitchens. The Electrolux Invico is a compact heating plate that enables you to have a cooker and a worktop in the same place.
The heating surface is made of a special silicone that can withstand high temperatures without melting. Thanks to its flexible nature, it can be rolled leaving a free space that can be used as a worktop. Also the heating surface operate only while in contact with metal, being safer and really versatile.
The control panel of the cooker enables you not only to control temperature and time, but also has internet access and an interactive electronic cookbook, with tons of recipes, making your cooking experience easier and funnier.
Designer : Njegos Lakic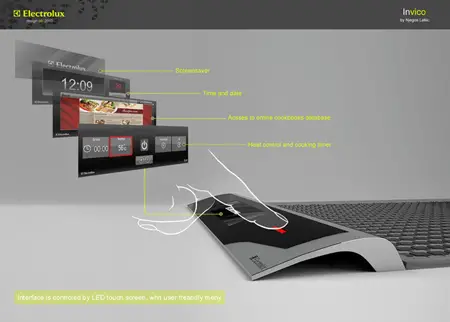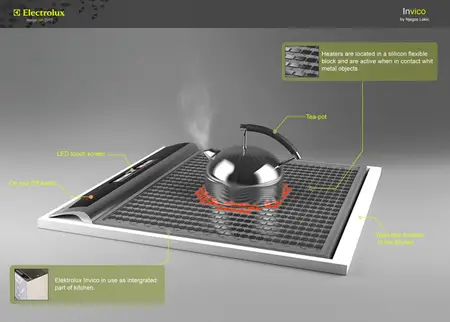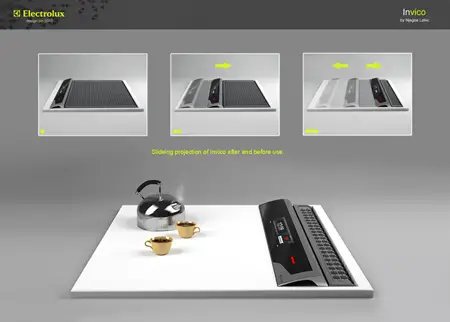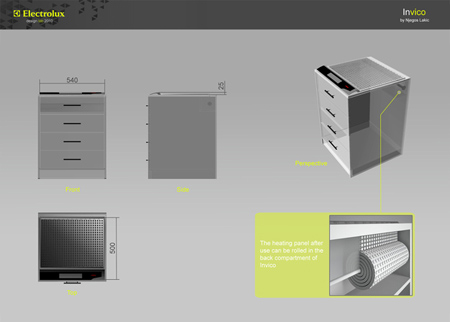 *Some of our stories include affiliate links. If you buy something through one of these links, we may earn an affiliate commission.