One of reasons United Nude won a 2016 Wallpaper Design Award was ignoring all standard rules of car design. United Nude Lo Res Concept Car is one of United Nude Lo Res project that started few years ago, it has become an important signature of the brand.
The method used here is based on the principle of re-designing the same object in a series. By lowering the 3D resolution, it results in a more fragmented and abstract design, each step of the way. The shape of this concept car came from lowering the 3D resolution of the iconic Lamborghini Countach designed by Marcello Gandini from early 70s. Lo Res car is completely a design experiment, it's totally not your conventional car. The abstract appearance makes it look like a moving sculpture.
Designer : United Nude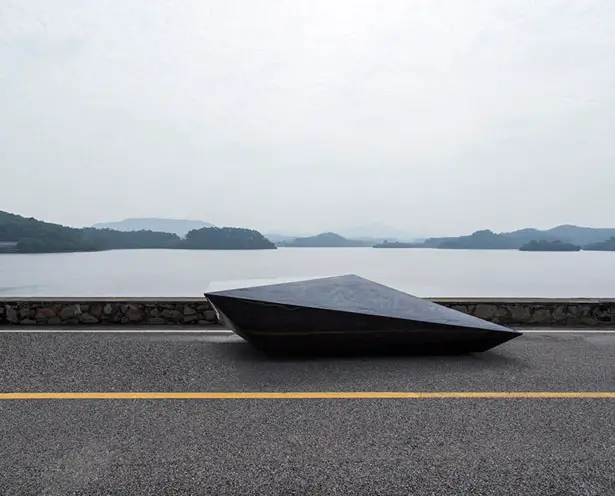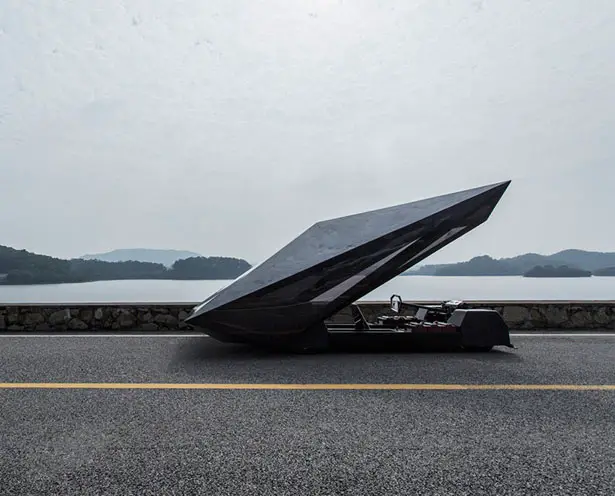 United Nude Lo Res Concept Car is a two-seater vehicle with passenger sitting behind the driver. It features polygonal shaped body constructed with polycarbonate to surround the passengers just like a transparent capsule. The interior is kept minimal in order to focus more on some elements that are made from polished stainless steel. The rest of the car was kept raw and finished in a matt black coating. To keep the purest form intact, this car has no doors, the entire body is the door, it opens just like electric lifts. The electric engine can reach a top speed of 50km/h, it might sound slow but it's good for safety.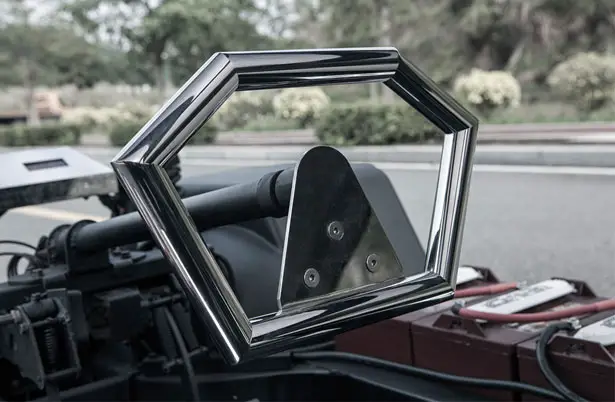 *Some of our stories include affiliate links. If you buy something through one of these links, we may earn an affiliate commission.