Designed to make sure you can always breathe clean air, Ultro Air Purification System features two interconnected devices: a drone and a docking station. This unit works together to clean the room, in combined mode, those drone blades drive air to go through the filter in the station. It cleans the air in the room while standing quietly, just like conventional air purifier. Switch it to mobile mode, the drone would fly away and start cleaning the room with ultraviolet light. It's a smart feature that would help prevent transmission of diseases in the air.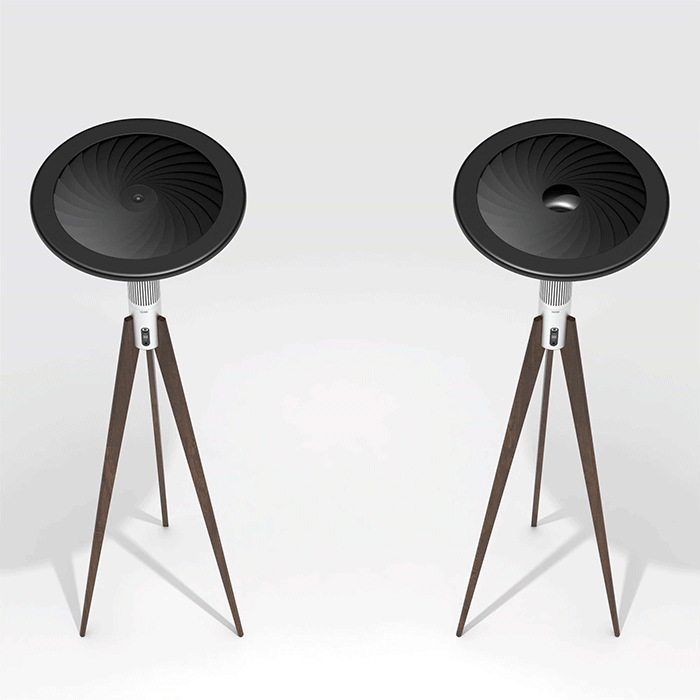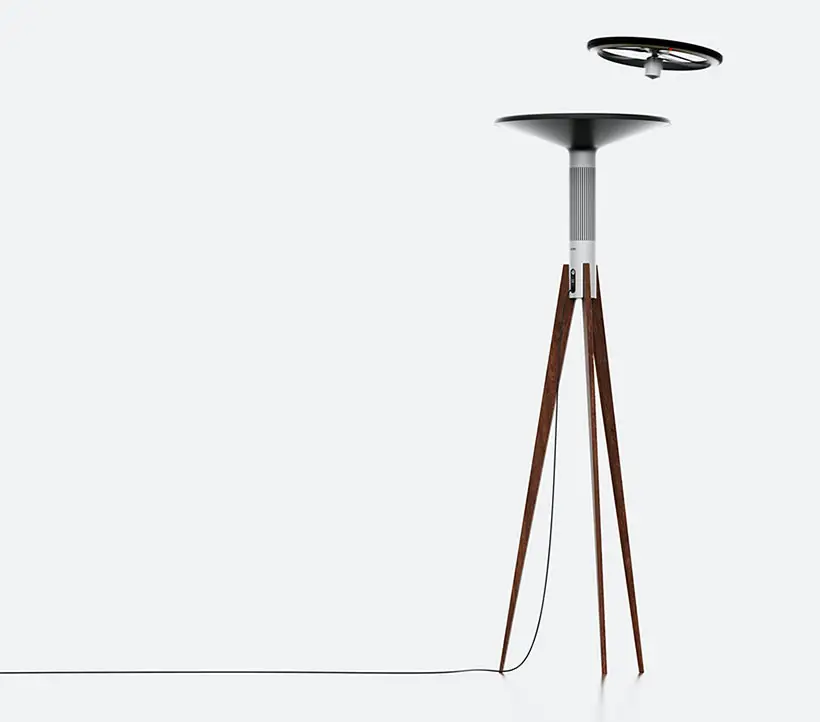 Ultro Air Purification System is an ideal system for many public facilities, from schools, hospitals, office, and even your own home. When necessary, it's possible to place several stations in a large room so that the drone can fly around sequentially performing air purification. Don't worry about those blades from the drone, there's a protective diaphragm that hides those blades and ensures uniform air intake.
Albert Rakhimzhanov explains that the drone is designed with a coaxial arrangement of the rotors, the system consumes less battery power than conventional drones. That's why the drone can perform UV disinfection of spaces more efficiently. Furthermore, the coaxial system is suitable for performing the fan function when the drone is in the station.
The docking station is made of aluminum in combination with wooden legs, it creates modern aesthetic that would relevant for almost any interior. As a multipurpose device, Ultro Air Purification System also comes with additional light source, it looks just like a floor lamp with an LED backlight that's built along the edge of the case. This air purifier device has only one physical button, and another power button on the drone. The accompanying app helps you configure the system through your smartphone.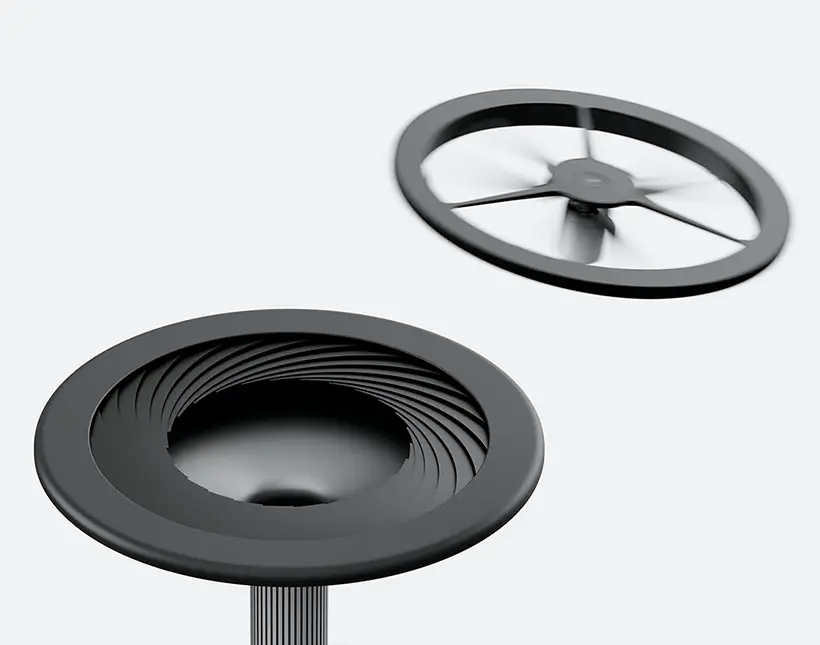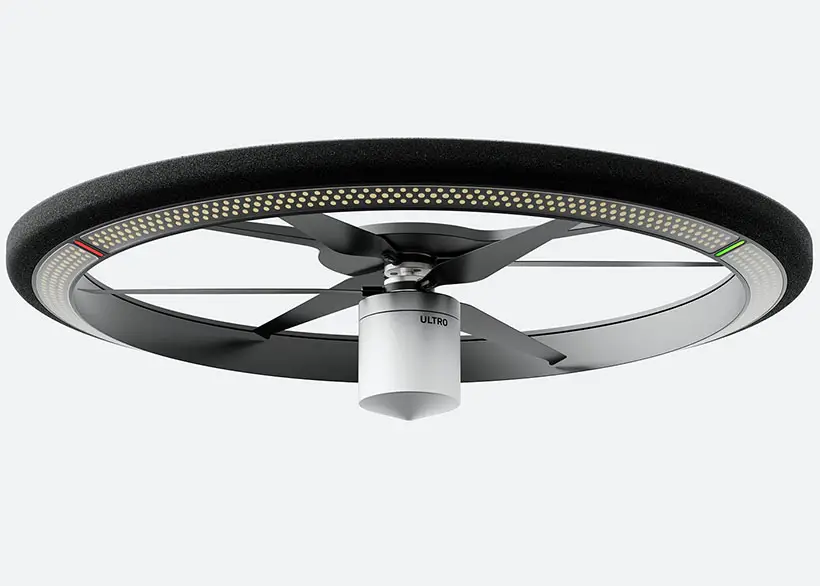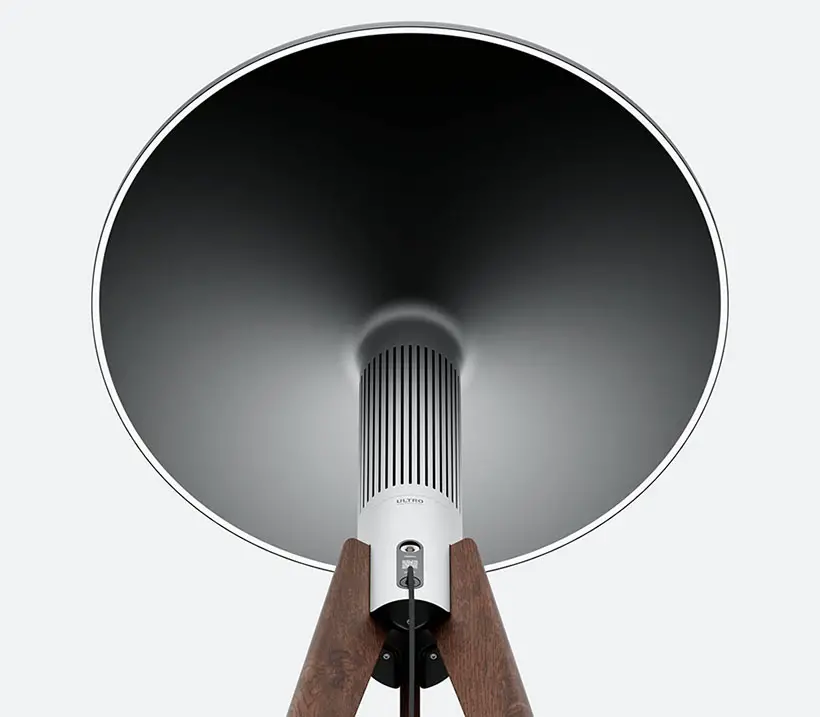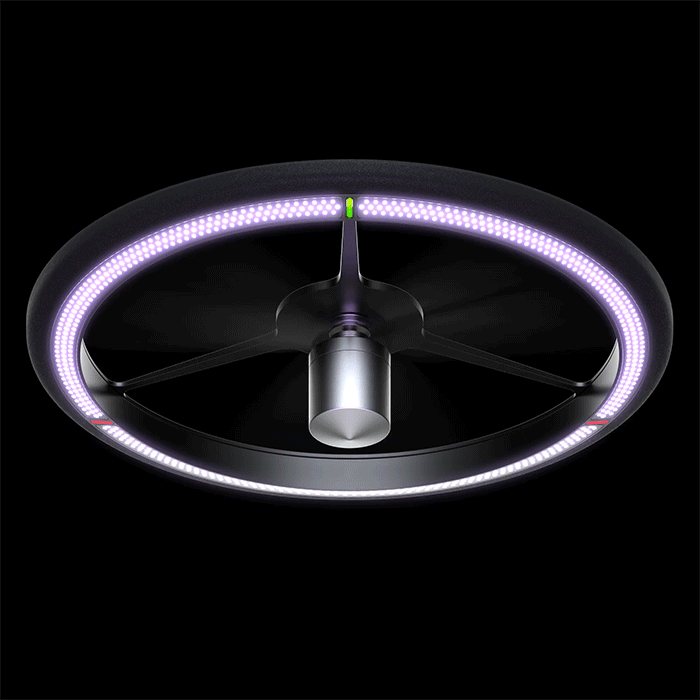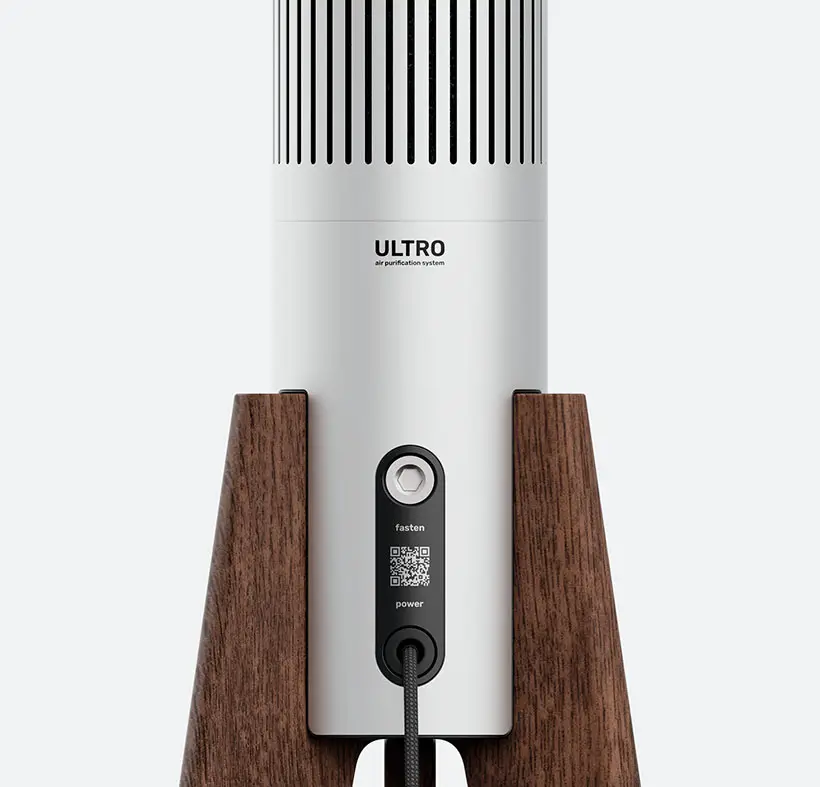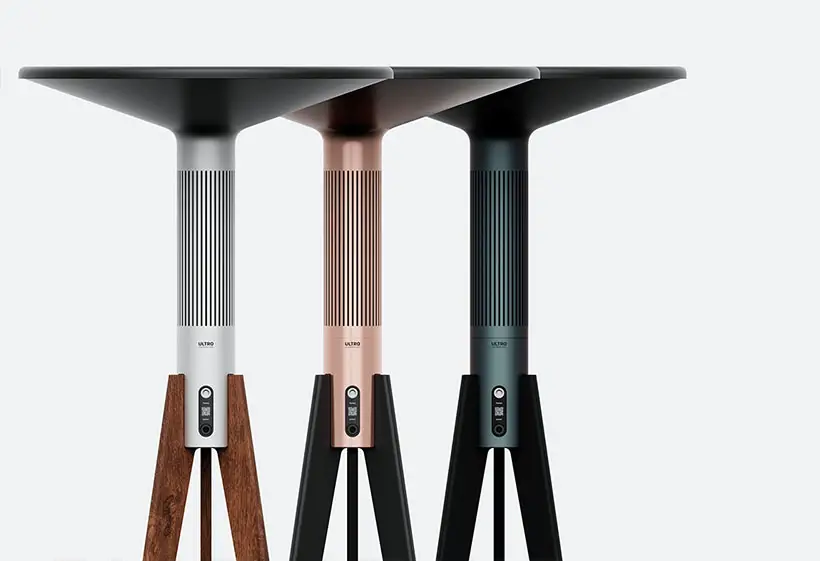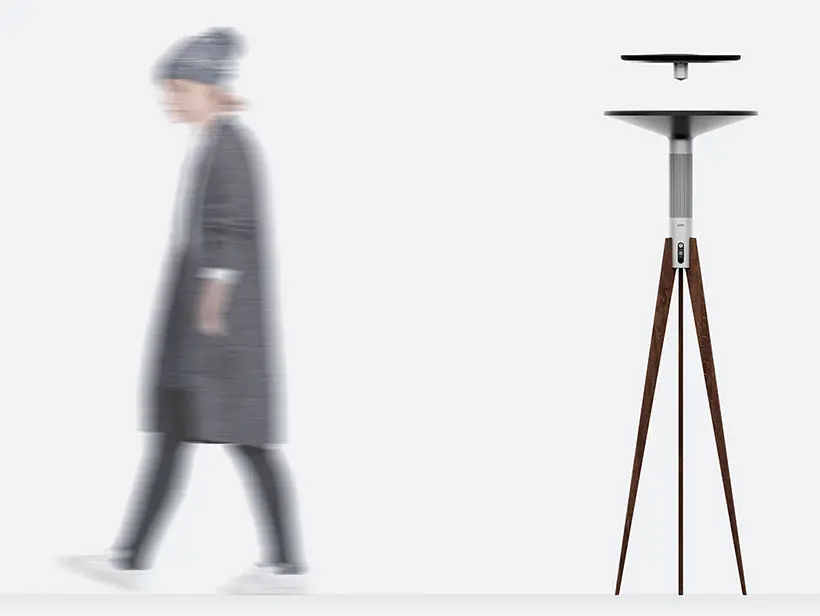 *Some of our stories include affiliate links. If you buy something through one of these links, we may earn an affiliate commission.