Typhon hovercraft concept is a special designed water transportation to ride on most types of terrain, not just on rivers but also lakes and oceans. This hovercraft is equipped with a one-liter 4-stroke engine that powers its central and lateral intake fans, it uses 2 electric thrusters that rise up above the vehicle making it easy to steer and move fast over any surface.
Unlike many personal hovercrafts on the market, most of them are difficult to control and noise regardless their great ability to ride over swamps, rivers, or thin ice. This concept would use off-the-shelf ATV parts and electric turbojet thrusters to take advantage the power that sport industry never took off.
Designer : Jan Bujnak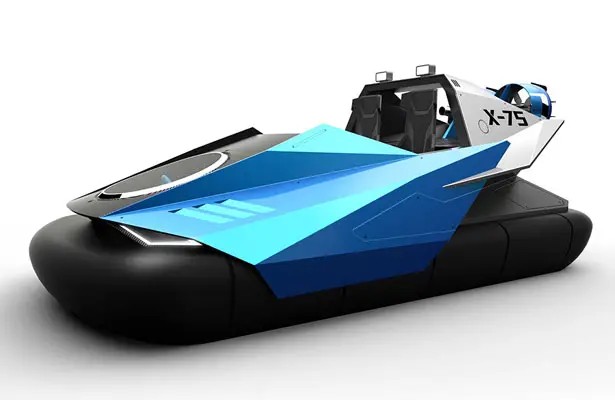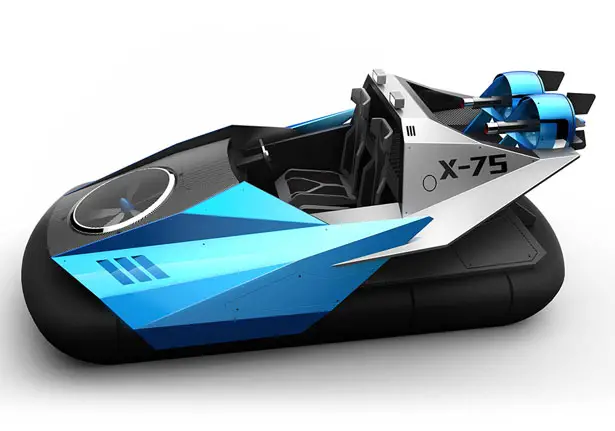 Typhon is equipped with air cushion just like all hovercrafts, the system looks like a black rubber that wraps around the vehicle. The air is pulled inside the "skirt" by the main air intake located where front rack would normally be. This rubber material also protects vehicles against trees.
The front output shaft of the engine is used to power central intake fan located in front of the driver. The second power take-off can be used to create electricity as well as a generator for the rear-mounted electric thrusters. The rear power take-off can also be used to drive lateral intake fans when the main fan is insufficient. In this way, these 2 side fans can assists in swinging the vehicle left to right. This system would work together as one to improve the ride and reduce any unwanted under or over steer.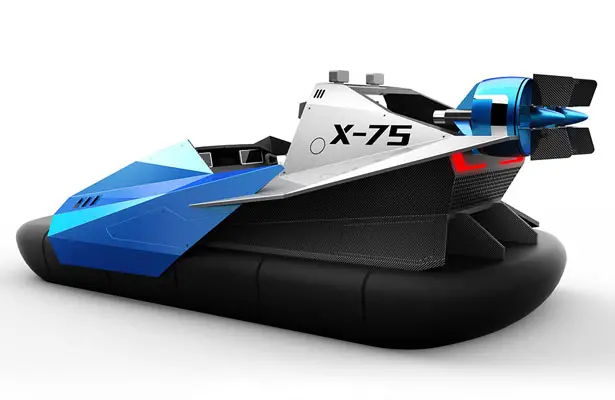 The rear thrusters would rise up above the aileron during operation. The lithium polymer battery technology is able to power two 10-kilowatt electric motors linked to the rear thrusters. These batteries would function as buffers to provide additional boost when needed. Basically, Typhon offers a new breed of hovercraft on the market.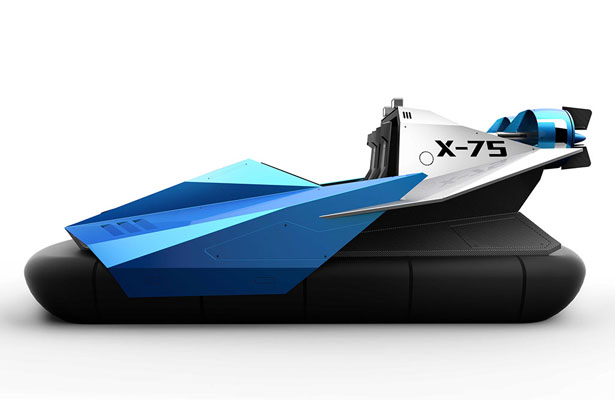 *Some of our stories include affiliate links. If you buy something through one of these links, we may earn an affiliate commission.