Here's U.S patent pending shovel designed to last for long period of time. Tyger Shovel is a military heavyduty folding compact 16-in-1 multitool, it is made from military grade solid carbon steel and aerospace grade anodized aluminum tubes. The shovel head is very solid and tough, the axe blade also has a good edge but it's not a heavy duty axe, therefore you can only split branches with few inch diameter.
The compact design makes this shovel easy to keep in your vehicle, it helps to break glasses or dig out tires in case of emergencies. It comes with included storage bag.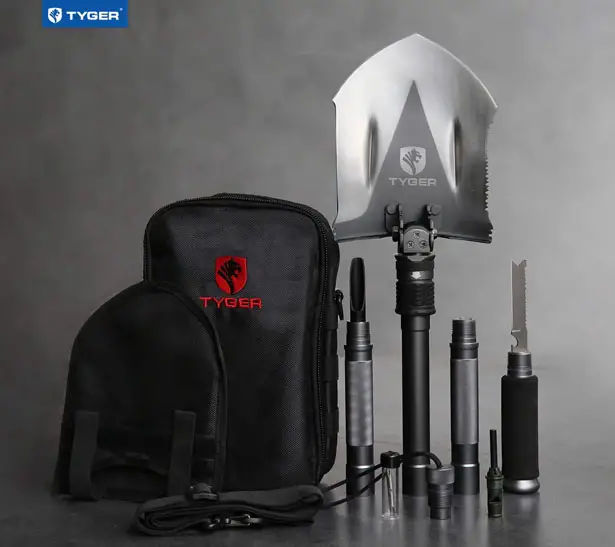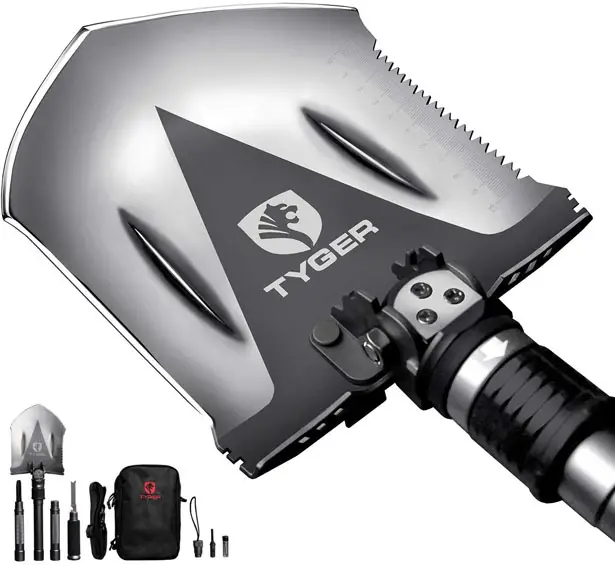 The axe of Tyger Shovel TG-SV8U3217 multitool works great for small to medium branches, the shovel comes in handy for camping or general use, a nice companion for your off-road vehicle. You can also carry it in your backpack since this shovel breaks down to multiple parts, a full sized shovel yet very compact. Some people say it's a must have item for hiking and camping. It's not cheap but it's worth it. [Buy It Here]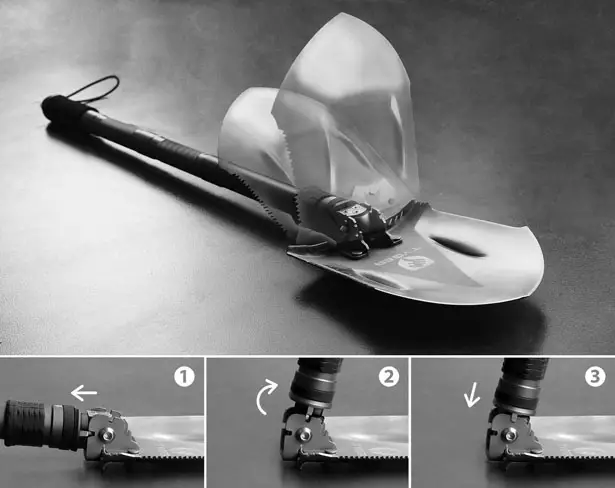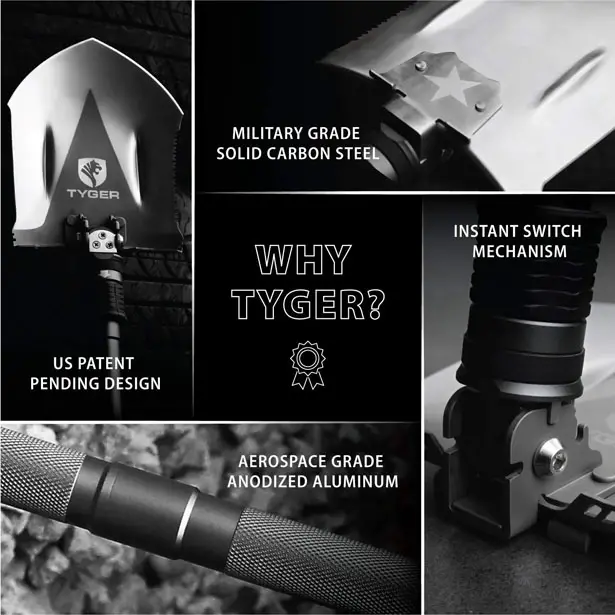 More images Tyger Shovel Military Heavyduty Folding Compact 16-in-1 Multitool: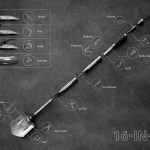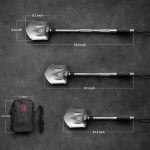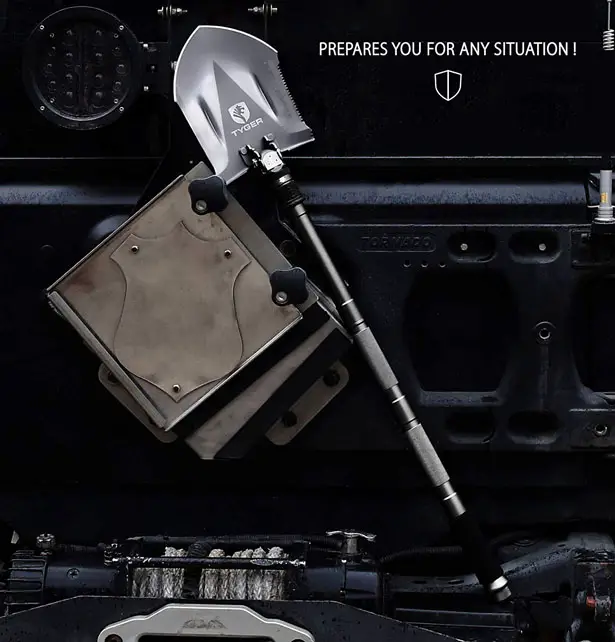 *Some of our stories include affiliate links. If you buy something through one of these links, we may earn an affiliate commission.