100% waterproof, here's Turtlebox Gen 2 Outdoor Speaker that is extremely portable, compact, and lightweight. It's so light that you can easily carry it with one rubber handle, it has the size of an old-school lunchbox weighs around 10 lbs. Just like the first generation of Turtlebox, this second generation is still loud, waterproof, and rugged. This speaker delivers crystal clear sound at up to 120dB and you can also pair two speakers together to enjoy True Left-Right Stereo Sound.
This second generation is the result of 3 years listening to consumers. The company decided to go back to the drawing board and designed much better version of this outdoor speaker. [Buy it from Amazon]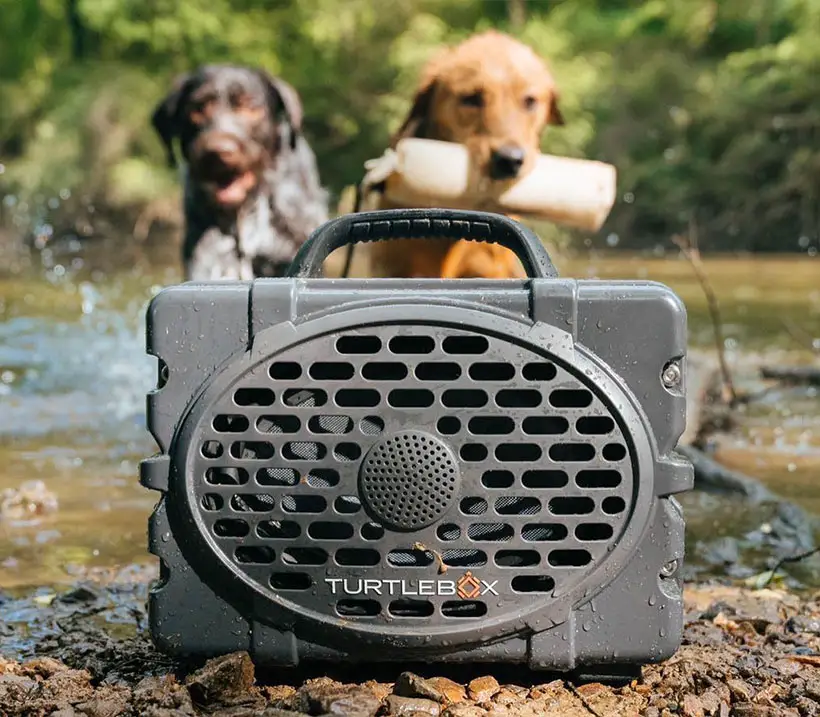 Turtlebox Gen 2 Outdoor Speaker is equipped with stainless steel tie-down anchors to be used with 1" straps. There are five bars of battery level with LED so that you can always know how much juice is left. You can recharge your phone as Turtlebox also doubles as a portable power pack with USB-C output. For great stability, this speaker comes with large rubber feet on the bottom and rubber feet on the black to allow you to lay Turtlebox on its back with the speaker face up for great stability. The handle is made of rubber overmolded, super-tough nylon therefore the new handle is bomb proof. It is wider and easier to get a good grip on.
The new grill features brick-pattern, replacing the old horizontal bars. It increases its strength while allowing for greater release of audio transmission. The control panel is now located at the front and center part, it provides better user experience when reaching for controls. [Buy it from Amazon]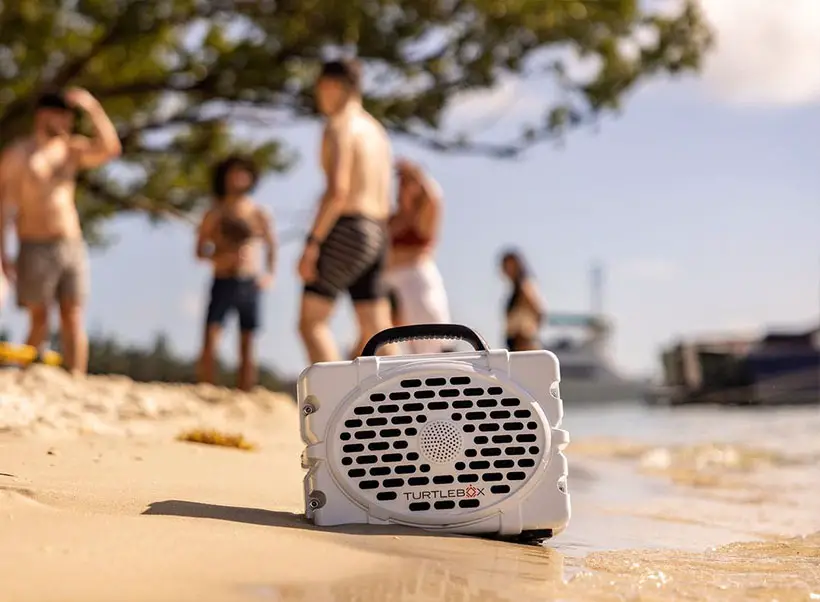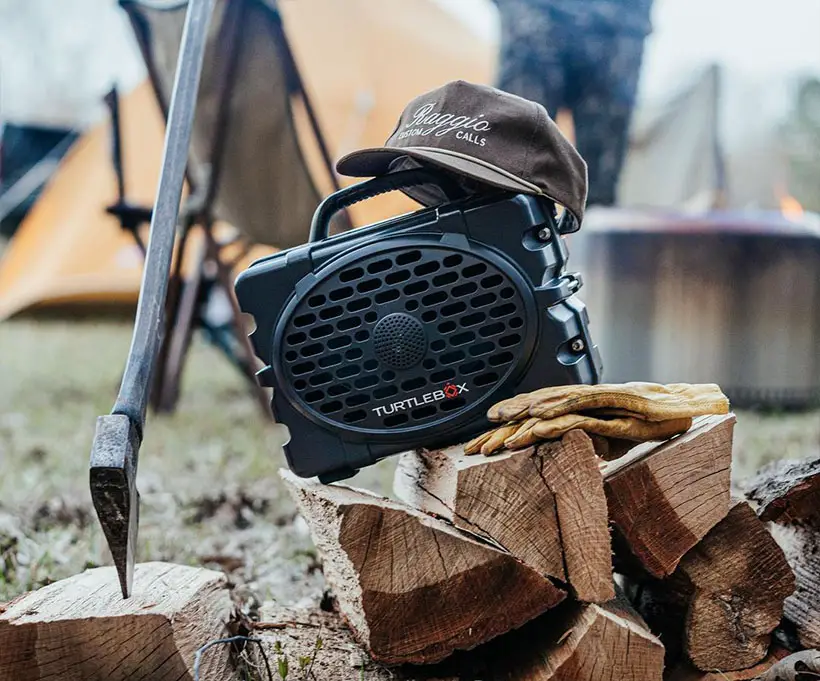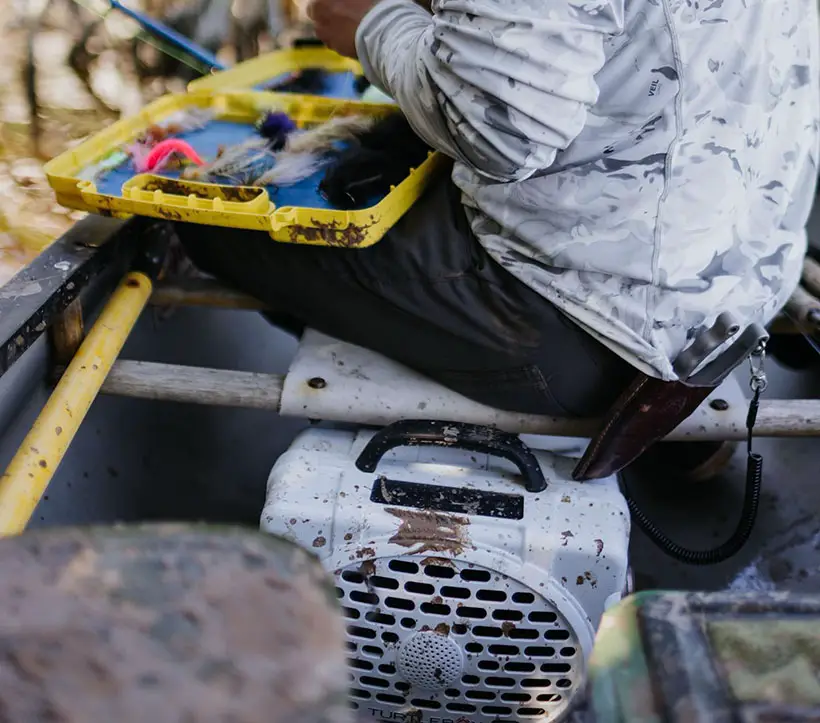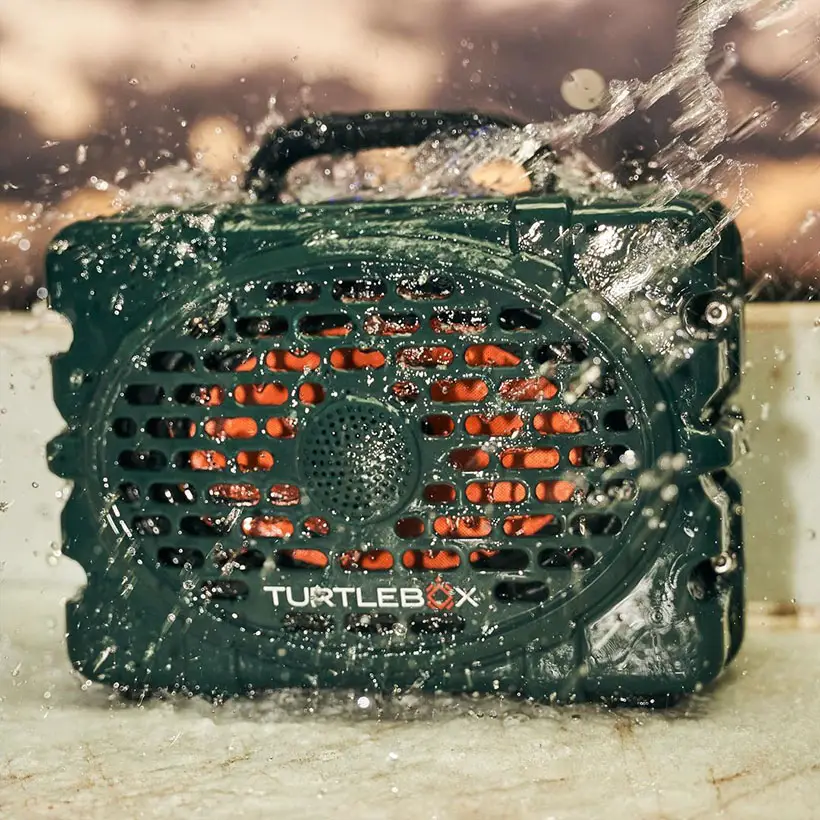 *Some of our stories include affiliate links. If you buy something through one of these links, we may earn an affiliate commission.