Enjoy a complete and great battle using Turtle Beach Call of Duty MW3 Ear Force Delta headset. Arm yourself with this fully programmable tech that boasts Dolby 7.1 Surround Sound (how else you're gonna feel real battle?), Bluetooth technology and of course wireless chat on PS3 or XBOX 360. Since this headset has been designed exclusively to enhance your gaming experience with Call of Duty : MW3, you can even feel the exclusive military textured finish. Wearing this headset, you'll be able to hear your enemy footsteps behind you, explosions, and dominate everything.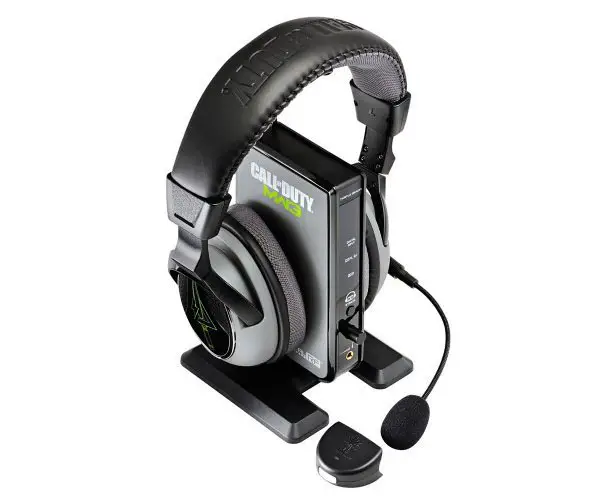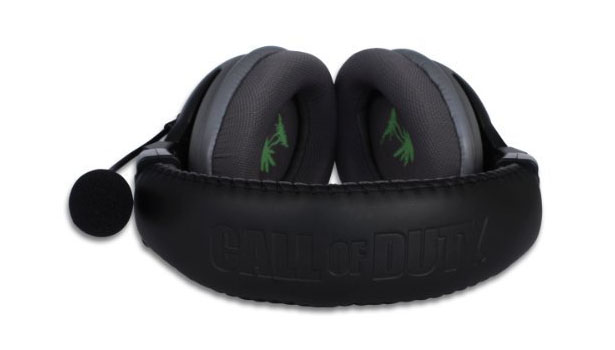 If you are a serious gamer especially Call of Duty, you should consider this tech by your side. You can do multi-tasking from chat wirelessly with your squad, answer your mobile phone, hear your favorite music without even miss out a single action. Ear Force Delta headset offers impressive audio quality with lighter body compared to the same headset in its class. The voice that you'll be hearing through its custom audio presets is belong to Hank Keirsy of Call of Duty. We'd also like to recommend Call of Duty Modern Warfare 3 Limited Edition Wireless Controller to all avid CoD fans. By the way, if you have big head, don't worry, you can still wear this headset comfortably, believe me, I know finding gadgets that fit big head can be pretty challenging.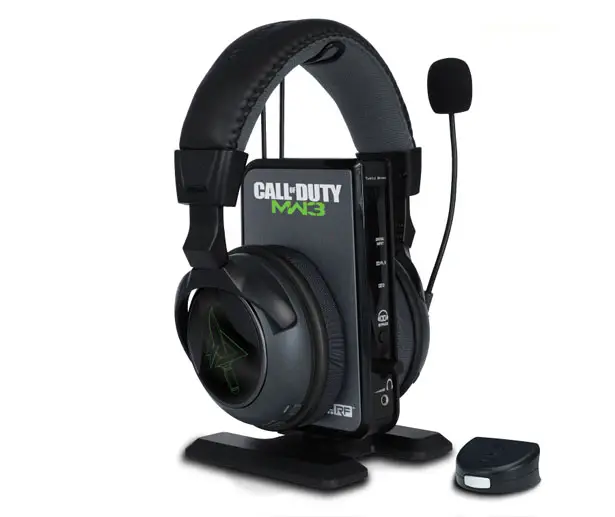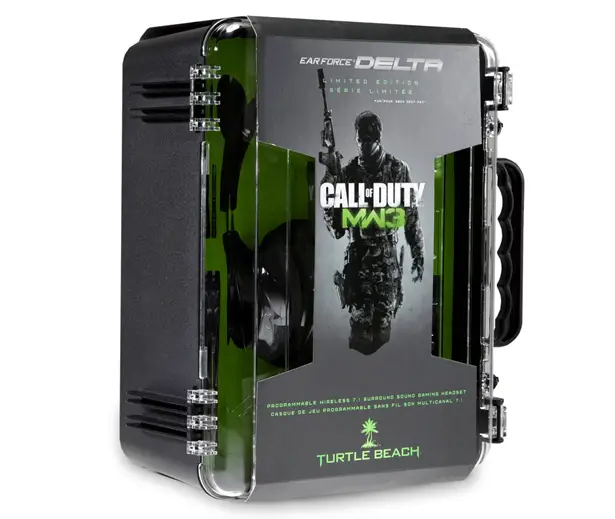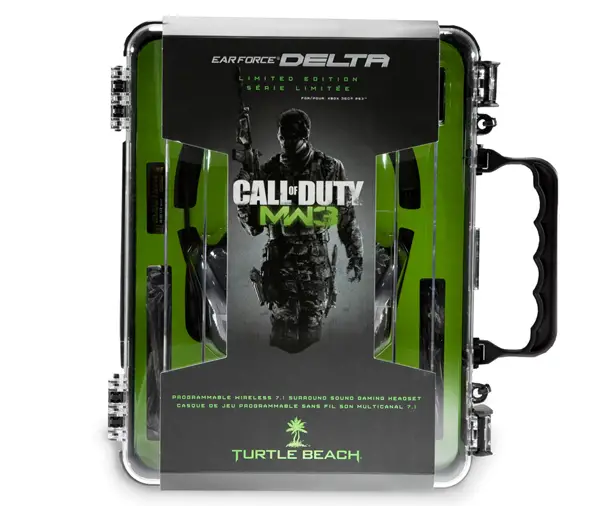 Although the buttons on the headset look pretty small, so far, I've no problem whenever I want to set a quick mute of my mic.
One of many cool things you get from Turtle Beach Call of Duty MW3 Ear Force Delta headset would be the ability to set any volume that you want without having to bother anyone else in your home, it's priceless. The military-style equipment case is a plus point.
*Some of our stories include affiliate links. If you buy something through one of these links, we may earn an affiliate commission.