Ognyan Bozhilov has submitted his latest personal vehicle design to Tuvie. It's an electric personal vehicle for modern city with modular design to suit your mobility needs. You can read details explanation below.
The Tulip is not yet another electric vehicle. The way I see it's a striving to change the idea of one's personal mobility. I don't think it's enough to cope with the emissions from conventional vehicles. We have to address also the industry that is creating them and the consumer mind of modern people fueling this industry.
This is why I want to design not only a new type of vehicle, but a whole new model for the personal transportation. An object that evolves with you, something that you form an emotional connection with. Look at it as your home. You can't buy home. You can buy a house and use it as a base to build upon. Model it and arrange it according to your taste and needs until gradually over time it becomes your home. I want to achieve this effect with a vehicle.
Designer : Ognyan Bozhilov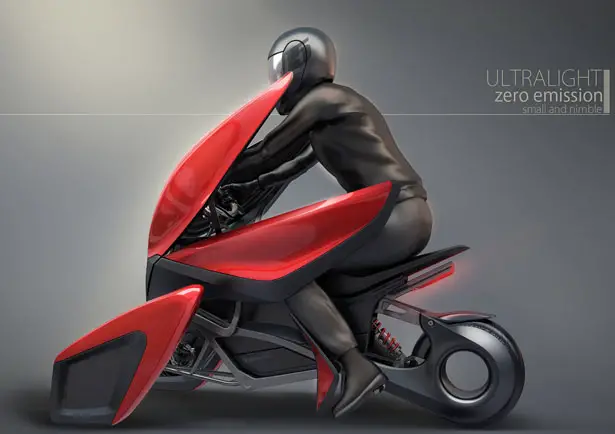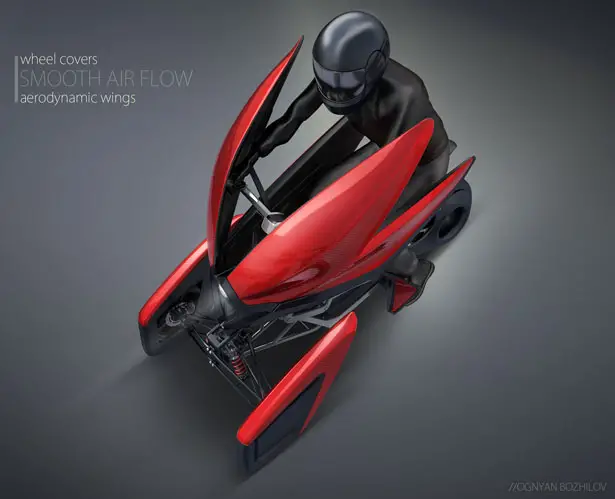 The Tulip is the ultimate vehicle for the modern city. It's ultra-light, zero emission, small and nimble personal transportation machine that you can use in your everyday routine or for short recreational trips.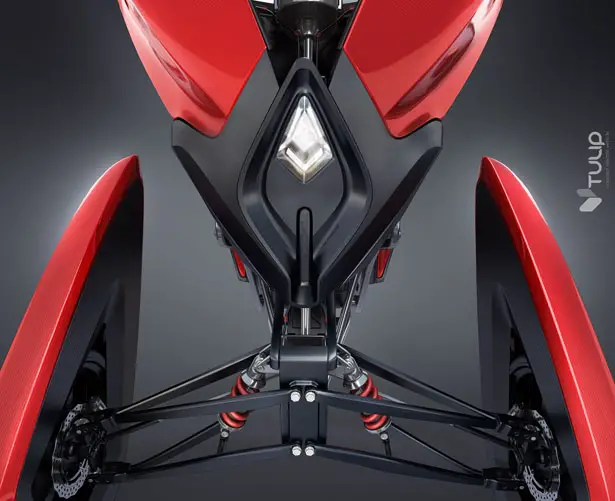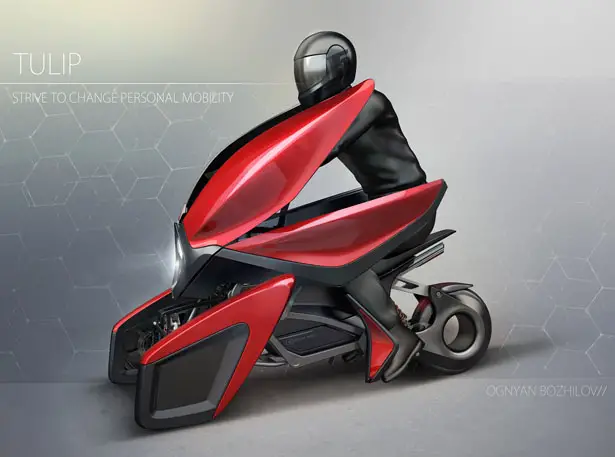 In addition, the Tulip features great tilting suspension that gives you the sensation of riding a motorbike, but with three wheels and low center of gravity it's much safer and can be used even in bad weather conditions. The small dimensions on the other hand make it easy to park and easy to skip through busy traffic. The Tulip relies on quite a few features to achieve maximum efficiency and reduce power consumption: light weight, precise aerodynamics, low tire rolling resistance and regenerative breaking are just some of those.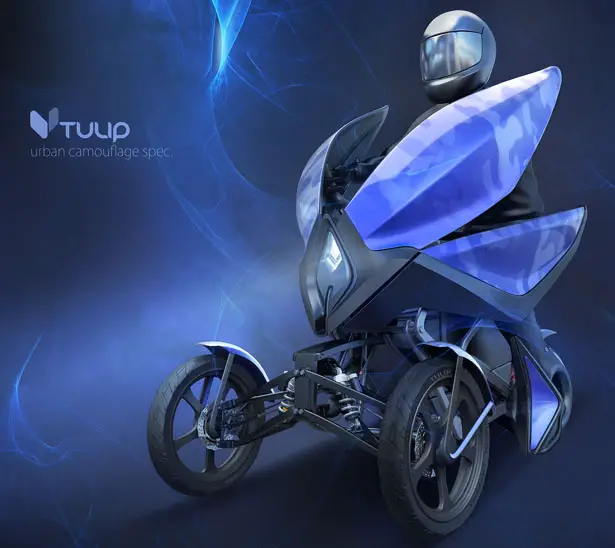 Saving weight is probably the most important factor as the Tulip is conceived mainly as a city vehicle where speeds are generally low but you have a lot of acceleration in stop-and-go traffic. The idea of long lasting vehicle rather than one to be replaced every couple of years allows us to use some more expensive and durable materials. The space frame that is the core of the design is made out of 6069 aluminum alloy with magnesium and Silicon notable for its low weight, corrosion resistance and ease of processing. The aluminum is extruded into tubes with variable thickness to concentrate material where the mechanical stresses are greater and shed weight on non-important areas. The power is stored in last generation 3kWh Li-ion battery with high specific energy that is good for a range of about 100 km/charge. The 7kW motor and inverter are combined in a single housing unit to save space and placed together with the battery at the bottom of the space frame in order to keep the center of gravity low. For the same reason the wings and body panels are made out of carbon fiber/CFRP plastic and bonded together with structural adhesives and self piercing rivets.
The importance of aerodynamics is not to be forgotten even in city environment. The wings incorporated in the design and covers for all three wheels ensure smooth airflow and low drag coefficient. To reduce the road friction the Tulip has near-slick rear driving wheel and narrow front tires. Pressure gauge allows you to control the tire inflation at all times and this alone can improve the efficiency by 3 to 5 percent.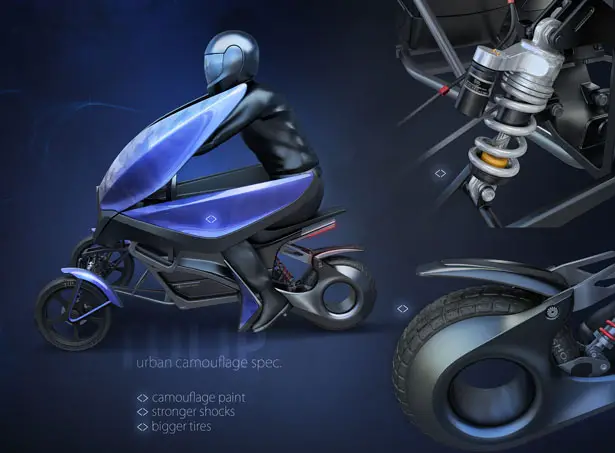 It proposes a whole new business model in this industry: instead of trying artificially to create never-ending demand for new products it proposes a viable alternative, selling only a very durable and high quality substructure and drivetrain that you can upgrade. This way the owner can reach a great feeling of satisfaction and adopt the idea of a vehicle that is his own highly customized creation rather than a simple replaceable object. For example – if you live in rural areas you would invest in better suspension for the dusty roads. If you have a child you might want to install an extra seat and air-bags for his protection or if you are a bicycle enthusiast you can install pedal-generator system for inputting energy to the system, effectively turning it into human-electric hybrid. The possibilities are endless and this wouldn't harm the business, if anything this would even create opportunities in a wider spectrum of industries giving chance to smaller companies.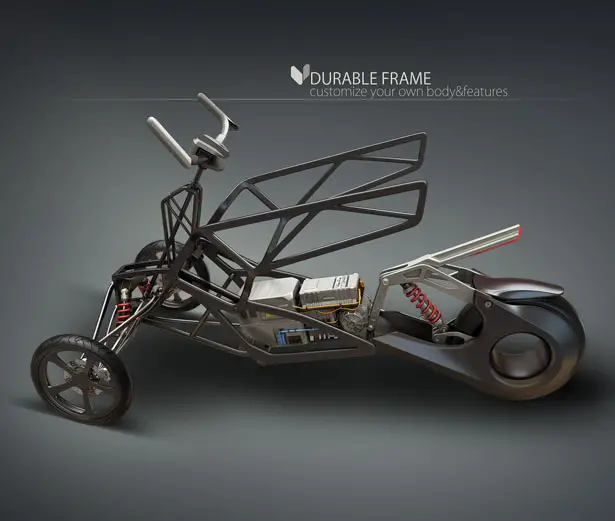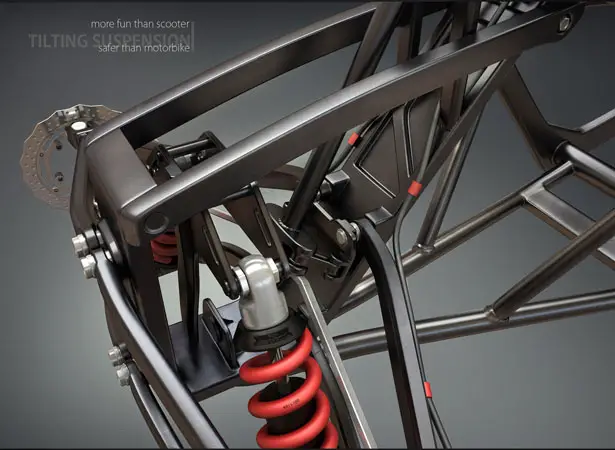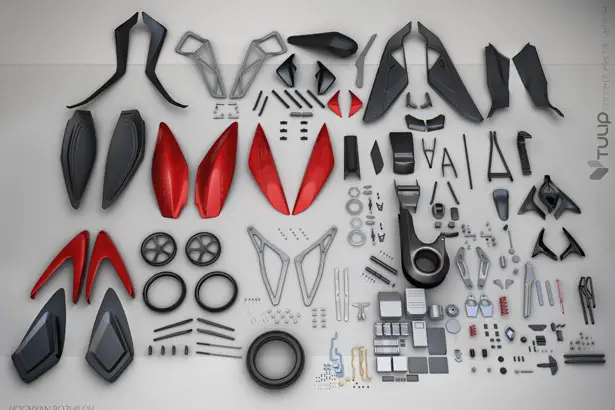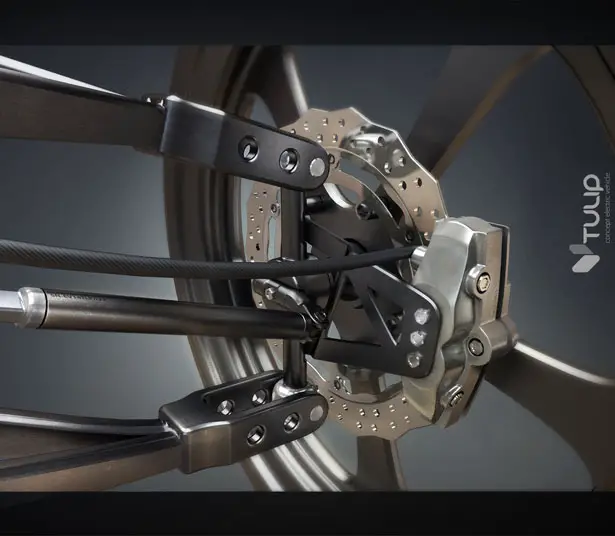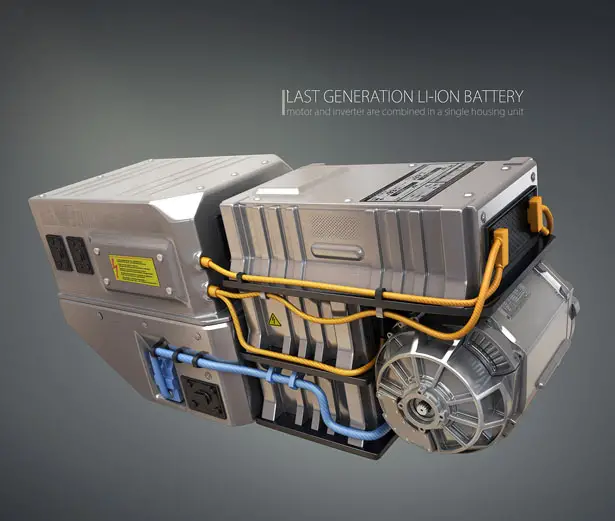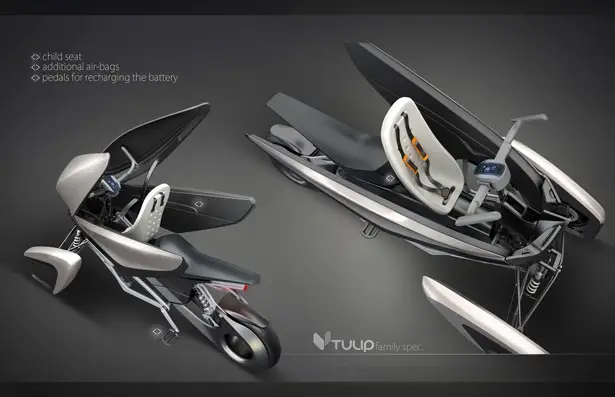 *Some of our stories include affiliate links. If you buy something through one of these links, we may earn an affiliate commission.