Would like to cross a bridge while jumping on trampolines? Well, if the competition was won by AZC team, you could be. Trampoline Bridge concept has been designed by Atelier Zündel Cristea for Paris as a response for A Bridge in Paris competition. The brief was to design architectural reflection that function as contemporary urban enjoyment. Why a bridge? According to the designer, Paris needs bridges and passages for the flow of vehicle and pedestrian traffic across its waterways.
Trampoline Bridge concept tries to persuade visitors and inhabitants to engage on this playful bridge or path when crossing the river. It's going to be one of a kind inflatable bridge that features giant trampolines for anyone to feel the excitement of floating above gravity as they bounce above the river. Each inflatable module features 30-meters diameter where the central part of each ring there's a large trampoline mesh.
Designer : AZC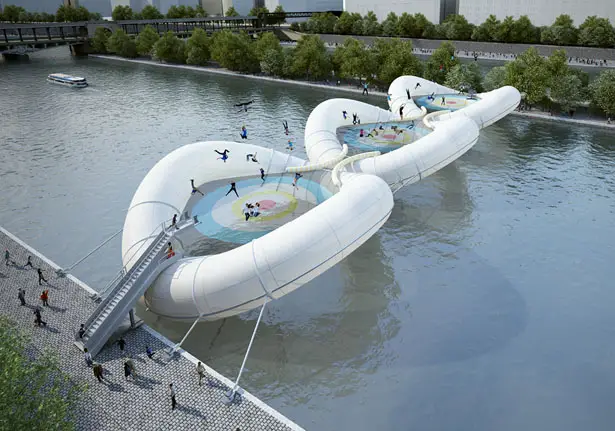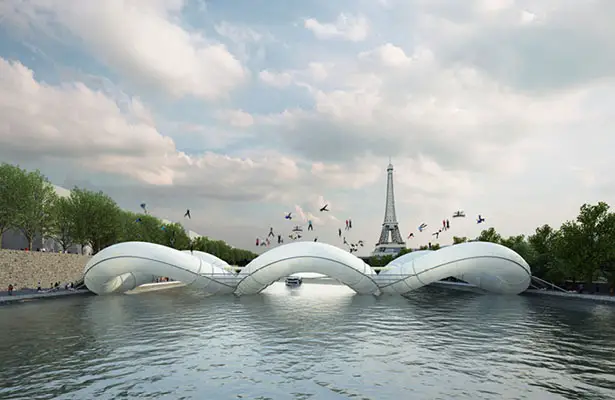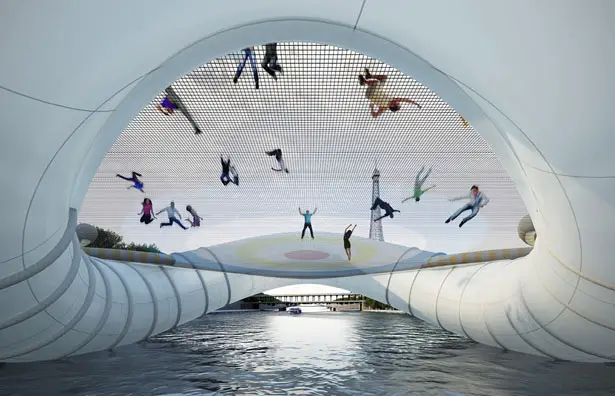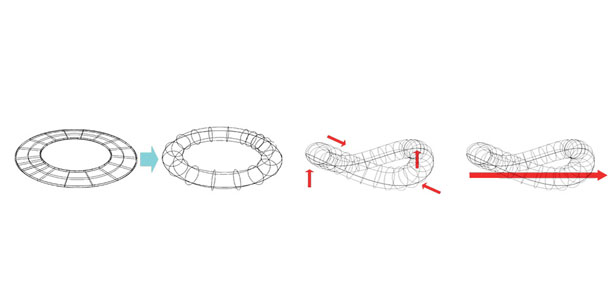 *Some of our stories include affiliate links. If you buy something through one of these links, we may earn an affiliate commission.