Conventional board won't allow you to ride various terrains, but when you ride TRACK1, you can beat that snow, sand, dirt, and city street surfaces. TRACK1 offers and off-road electric board with a track, it is designed and developed to provide you with freedom to ride variety of terrains. This unit is compact enough to fit the back seat of your car yet it is powerful enough to shred up steep hills. Since this unit is all-terrain board, designed for variety terrain types, the speed of the board can vary significantly.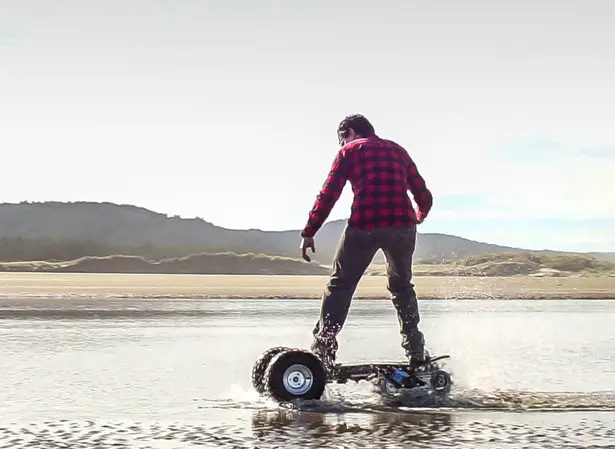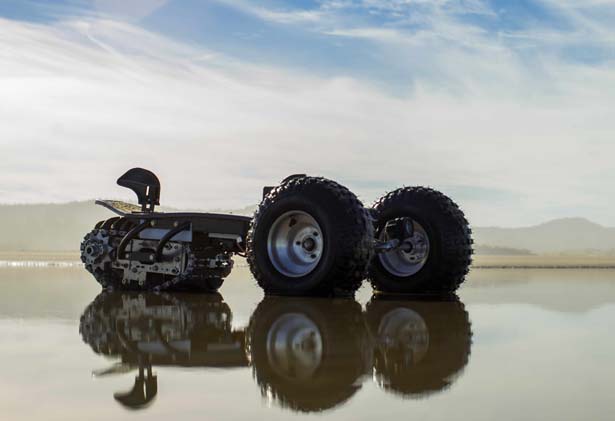 TRACK1 from Flux Design Co. features track-drive, it's the first of its kind, that's why it's safe to say that this board is extraordinarily innovative due to the traction of a tank combined with smooth handling. The company claims this electric board is all-terrain as well as all-terrain vehicle, just like a personal ATV.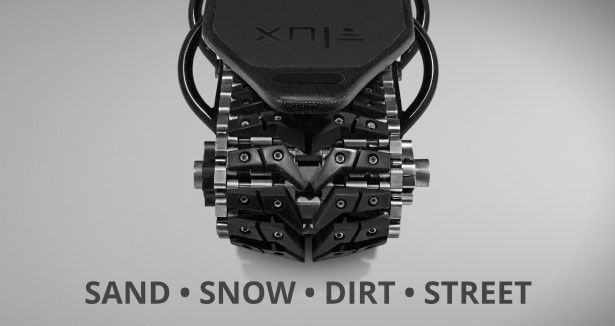 Traditional off-road skateboard wheels don't provide good grip because they are too small. If you take a look at a tank, it has tracks because of the content patch is significantly larger, allowing for superior traction and pressure distribution. TRACK1 has contact patch of a 30-inch wheel, it's making the board possible to traverse different types of terrains.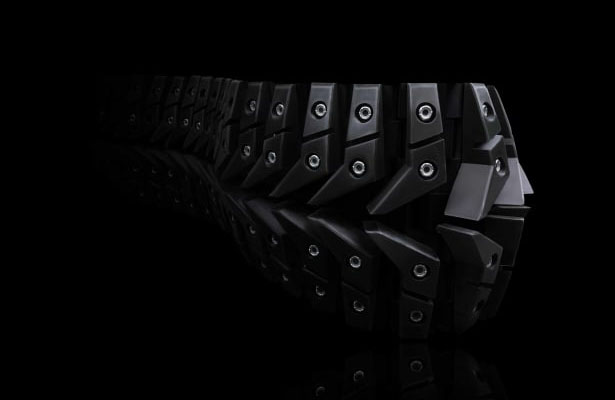 A rider can experience TRACK1 eBoard just like a snowboard or surfboard, they can lean with whole body. This electric broad is highly responsive to the rider's motion, providing a smooth and enjoyable riding style. The design team built the track from the scratch, they wanted to take off-road technology to the next level. The track houses powertrain components, creates thrusts, and provides serious traction. The Deck is crafted from carbon fiber, Kevlar, and a main material that make TRACK1 unparalleled strength at reduced weight. The handlebars are made from aluminum, chrome, and carbon fiber for optimum durability. TRACK1 off-road electric board is ideal for all riders, from beginners to advanced one.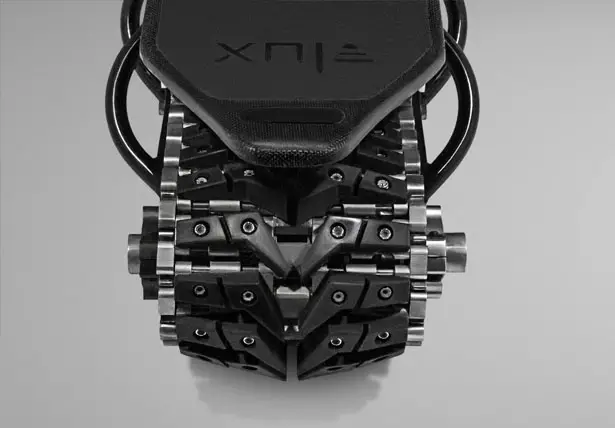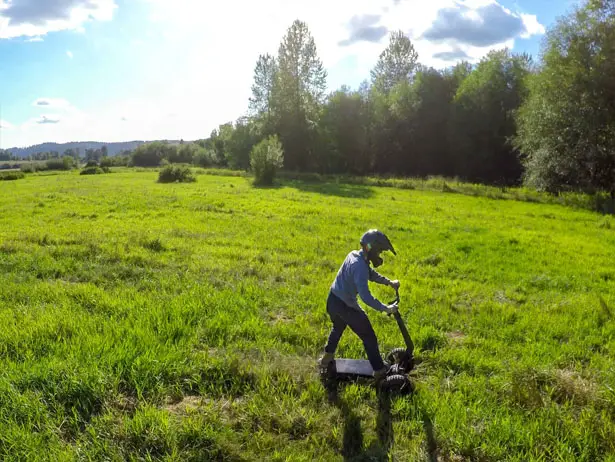 *Some of our stories include affiliate links. If you buy something through one of these links, we may earn an affiliate commission.