The new Rio 2016 Olympic torch has been revealed, it's a torch that will be carried by 12,000 torchbearers that run through 300 cities. The design of this torch represents 3 qualities: movement, innovation, and Brazilian flavor, it aims to reflect the meeting moment of Olympic flame with human warmth of the Brazilian people.
This torch was revealed at a special event where Brazilian President Dilma Rousseff, Rio 2016 President Carlos Arthur Nuzman, Torben Grael and Isabel Swan (Olympic sailing medallists), Leila and Paulão (volleyball stars), and a host of leading sport figures also attended. That was also the event where 83 Brazilian cities where the torch relay will end each day announced, these citines include the capitals of all 26 Brazilian states and Brasilia in the Federal District. Brazil would be the first country in South America to host the biggest sporting event on this planet, this is a great challenge and this country is confident that they can meet everyone's great expectations.
Designer : Chelles & Hayashi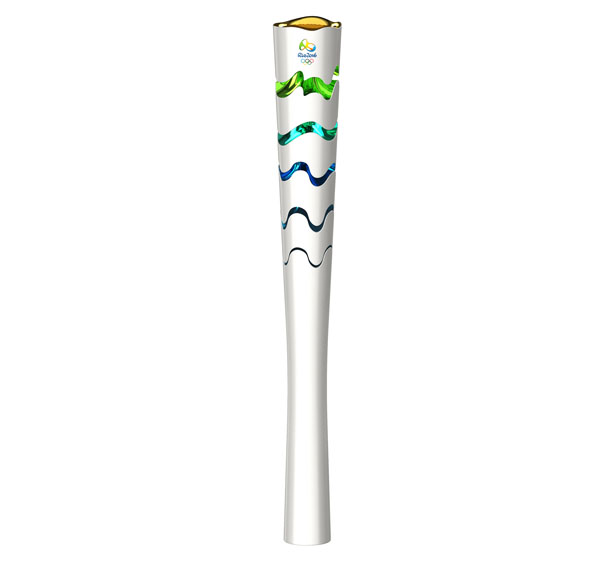 Rio 2016 Olympic torch features triangle textures that run the length of its body, representing Olympic values of excellence, friendship, and respect. There's floating effect from those different segments that refers to the effort of the athletes. One of cool effect is the movement of these segments, they open up and expand vertically when the Olympic flame is passed from one torchbearer to another, known as "the kiss of the torches". Upon expanding, these segments also represent Brazilian flavor of diversity, energy, and nature, those are represented by sea, mountains, sky and sun, also the colors of Brazilian flag. Made from recycled aluminum and resin with a satin finish, this torch weighs from 1kg to 1.5kg and stands 63.5cm high when closed and 69cm when expanded.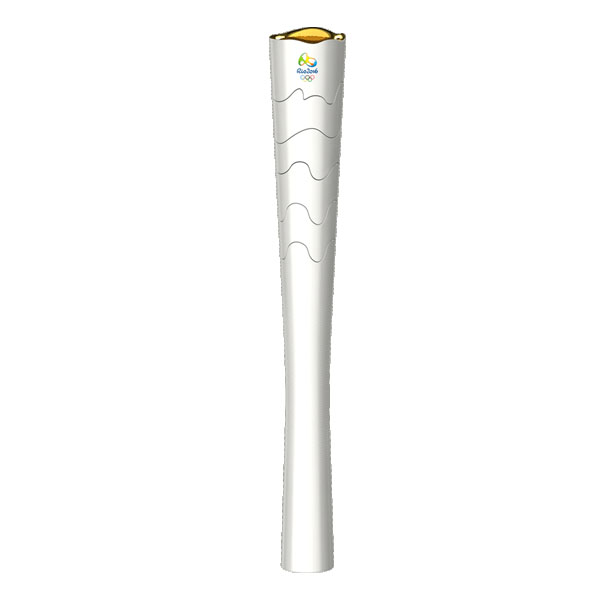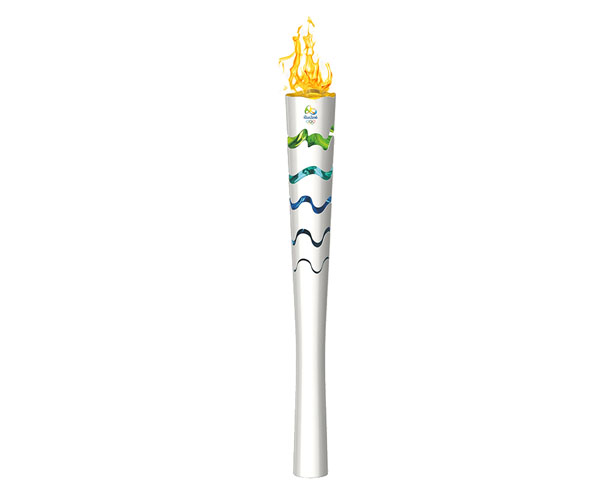 *Some of our stories include affiliate links. If you buy something through one of these links, we may earn an affiliate commission.