A' Design Awards and Competition has announced its winning designs, is your submission one of them? If you didn't submit anything just yet, you still might want to checkout these amazing designs to get inspired and start your own design project to compete next year. There are 2437 winners from 106 countries in 98 different design disciplines. In this article, we feature our top 20 designs in random order, but you can always browse http://www.designmag.org to see more winning designs.
As a winner, you will enjoy so many benefits from this award, fame is for sure, then followed by recognition, publicity, international awareness, and many more. Every winner is eligible for A' Design Award Winners' Kit that includes cool 3Dprinted metal A' Design Award trophy in a black luxury box, you will also get annual yearbook (both digital and hardcopy), space allocation in winners' exhibition, free sales listing at SaloneDelDesigner, guaranteed publication through IDNN and DXGN Networks, publicity and visibility through DesignMedia communications, lifelong licensing of award winners logo, and a prestigious gala-night invitation for two. There are still many benefits you will get, including inclusion in the World Design Rankings.
A' Design Award and Competition highlights only best of the best of multidisciplinary design fields, we believe you can find inspiration whatever your design field is. It's going to be really hard to choose which one is the best, because all of them display the same principle: aesthetics meets function. People do judge a book by its cover, therefore, aesthetics still plays an important role to make people see value of a product at first sight.
1. Cake Kalk Lightweight Electric Off-Road Motorbikes by Cake Design Team
No pollution, no sound, and no maintenance. That's the dream. Cake Kalk is a high performance electric off-road motorbike that's nearly silent, it helps to boost your riding experience for absolute presence. This no sound feature enhances the level of respect towards your surroundings especially wild animals that share the same space as you. Cake Team aims to speed up the journey towards a zero emission society, and through this electric off-road motorbike, it combines excitement with responsibility.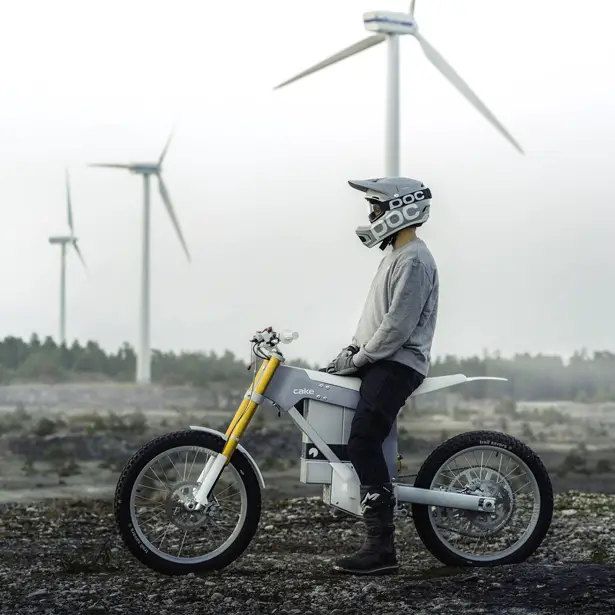 2. Arca Sideboard by Giuliano Ricciardi
Beautifully crafted, Arca Sideboard is composed of a solid oak reticle. It features three large full extension drawers that can be equipped according to user needs. The word Arca itself by definition is a domestic container that guards something important and valueable. The thermoformed glass top mimics fluidity of water, it offers small compartments to be filled with the lamp Luna. The methacrylate that supports this cupboard makes it look like floating.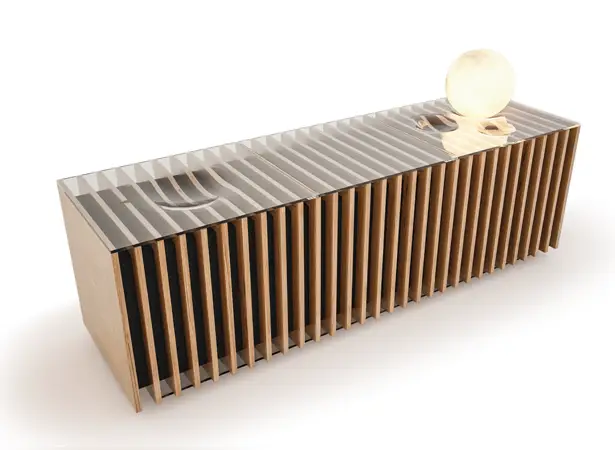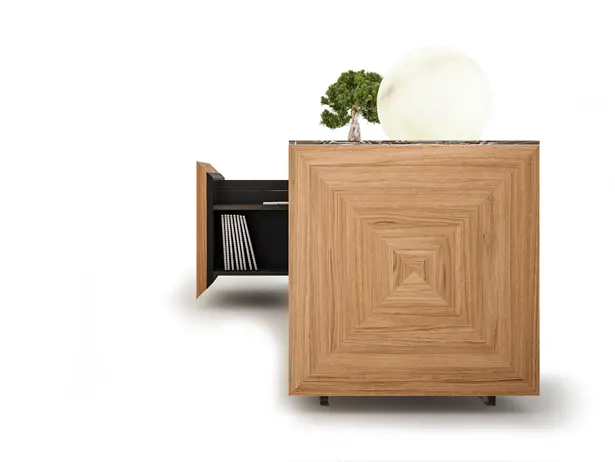 3. Alfred Outdoor Wood Oven by Benoit Sepulchre
Alfred is a modern outdoor wooden oven specially designed for BBQ. It incorporates the designer's spirit into the design as you can witness from its modern lines and technical innovations. Alfred wants to modernize wood fire cooking through ease of use, friend, and safe process, it changes the classic codes of outdoor cooking. It has low consumption of wood, making it economical and ecological.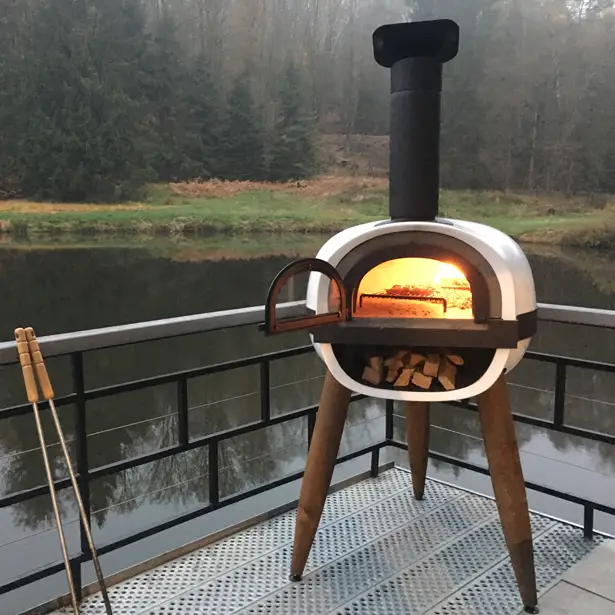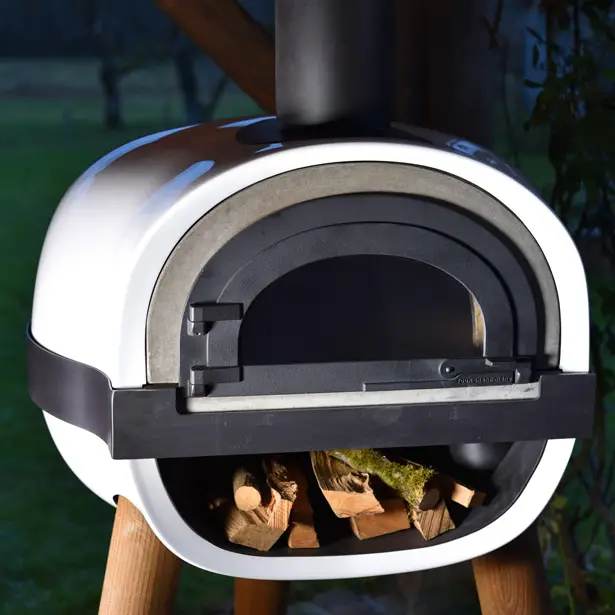 4. Omdanne Convertible Biodegradable Clothing by Cristina Dan
After oil industry, fashion is the second most pollutant industry in the world. Do you know that there are new clothing products every other two weeks and with every garment floods the market, it also means flooding the environment with waste and harmful chemicals. Omdanne offers first of its kind collection, it features three pieces of clothing that can be transformed into more than 10 different styles. All of these pieces are 100% compostable, therefore, they can turn into nutrients to soil instead of polluting textile waste.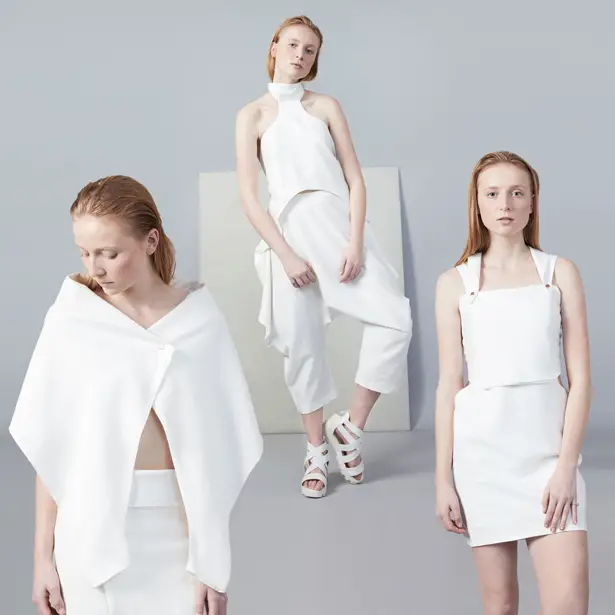 5. Exxeo Luxury Hybrid Piano by Iman Maghsoudi
Made of carbon fiber composite instead of resonant wood, Exxeo Piano is more resistant to environmental influences. It's a revolutionary hybrid piano born out of frustration of static table-like form of traditional piano. Piano should be part of modern living and should be designed to reflect that fact. It is equipped with a dedicated built-in battery, high capacity power unit is mounted in the tail section, thus, allowing this piano to perform up to 20 hours on a single charge.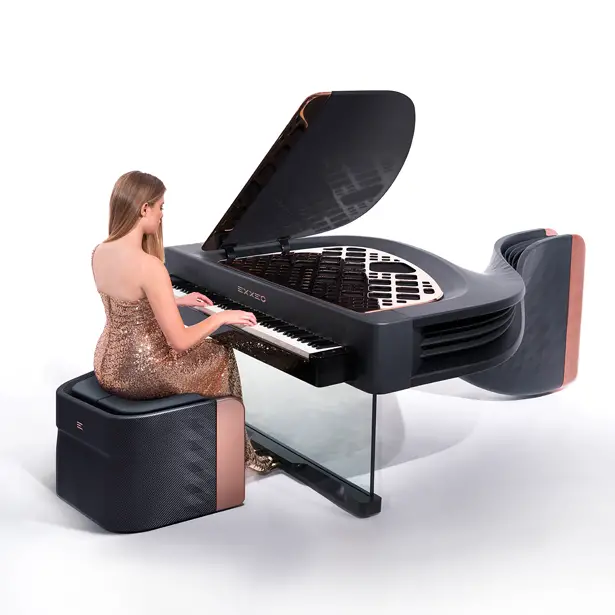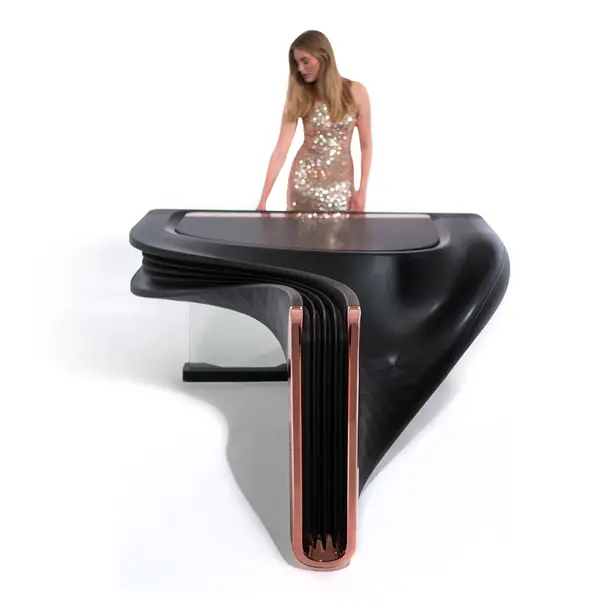 6. Seychelle Outdoor Folding Sofa by Maurice Lacy
This is a unique enclose sofa with a protective shell. It looks like a storage box but once it folds out, it turns into a nice, comfortable sofa. Inspired by the desire to bring comfort of indoor living outside, the designer has designed a sofa that solves the issue of storage, weather, and UV deterioration. It uses marine grade fiberglass for its protective shell with rain-protected ventilation to prevent mold and moisture buildup.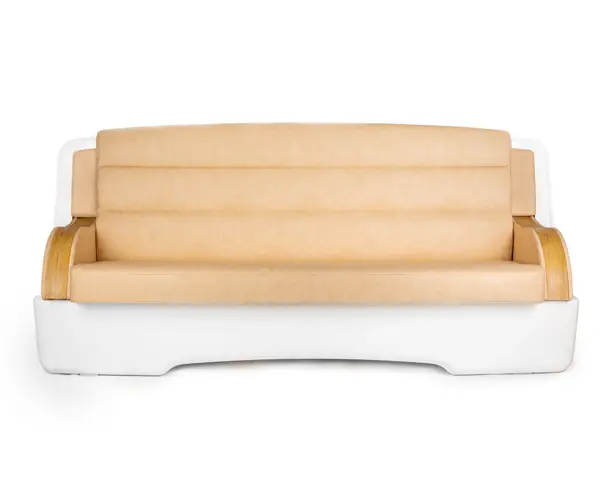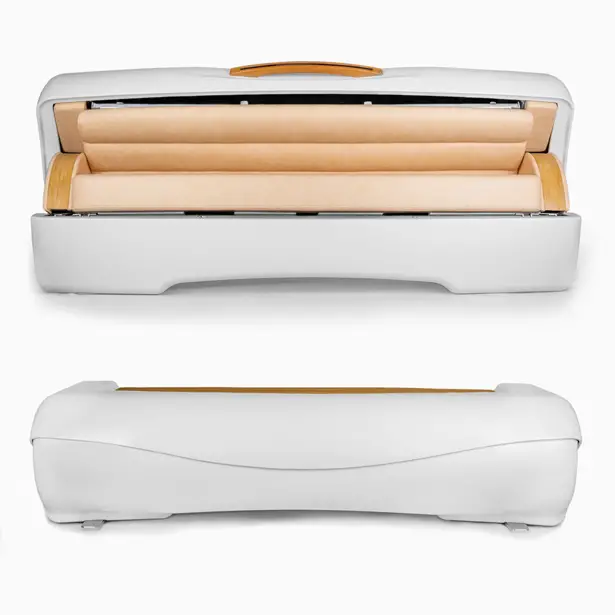 7. Avgoulakia Eggs Packaging by Antonia Skaraki
Stories can be powerful when done right. This time, Antonia Skaraki wants to tell you a story through this packaging design. Through a creative process Avgoulakia Eggs Packaging creates a visual narrative about chickens with unusual qualities, you can meet Captain Mahe for free-range eggs, Madame Coco for bio eggs, and Miss Nelly for barn-laid eggs.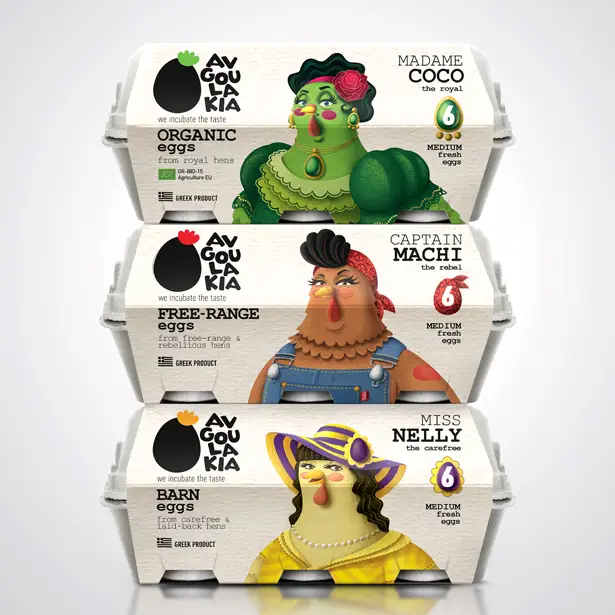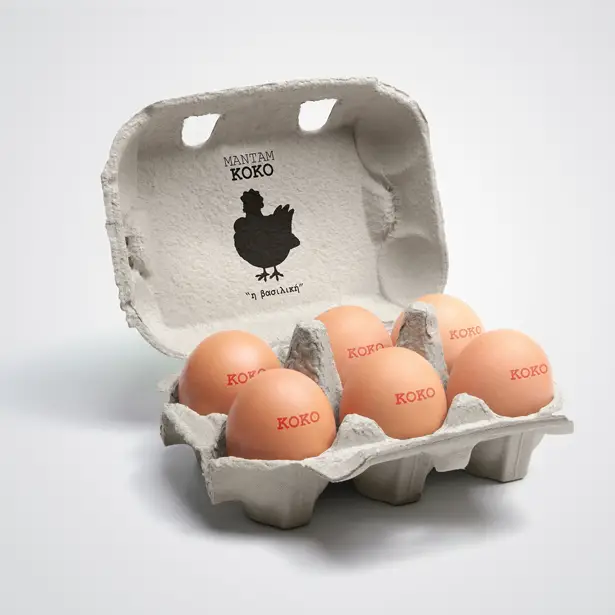 8. Jiangshan Fishing Village Renovation by Mix Architecture
This is a special project to preserve a cultural building under the impact of modern urbanization. This renovation is done to meet the basic needs of modern cultural life for the residents, the design retains the external appearance of old houses of the village hoping to emphasize the importance of cultural heritage and local characteristics.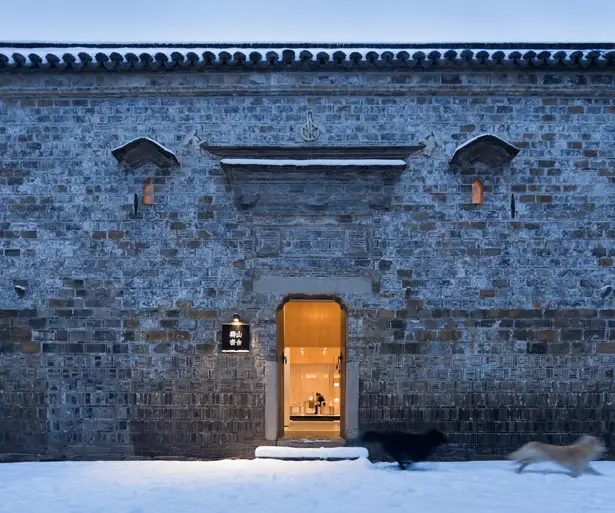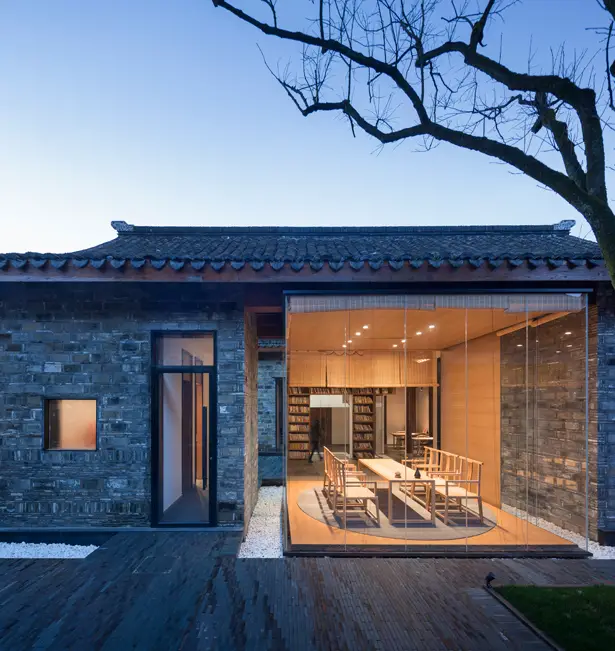 9. Leaf Pendant Light by Daniel Mato
Inspired by palm leaves, Daniel has developed this unique lamp to create different impression from every viewing angle. It is unique and captivating, it stands out in any room wherever you place it. Due to its unique shape, this lamp can cast different tones and colors depending on the light conditions.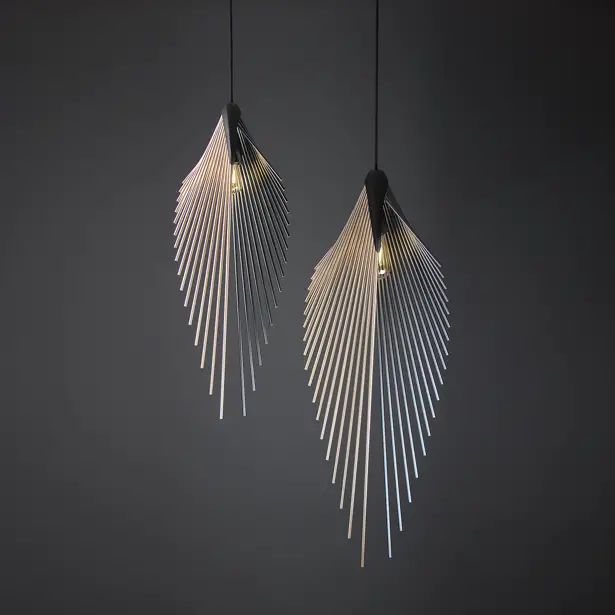 10. Eolo Tires Inflator by BALKO ARGENTINA S.A.
It's a tires inflator kit that works for both cars and bikes. Bike rider can mount the bike seat onto the rack, with one tire on the floor, it allows for comfortable operation of for the hose to work on the other tire. For the car, this inflator has a neat, retractable hose with a big LED meter.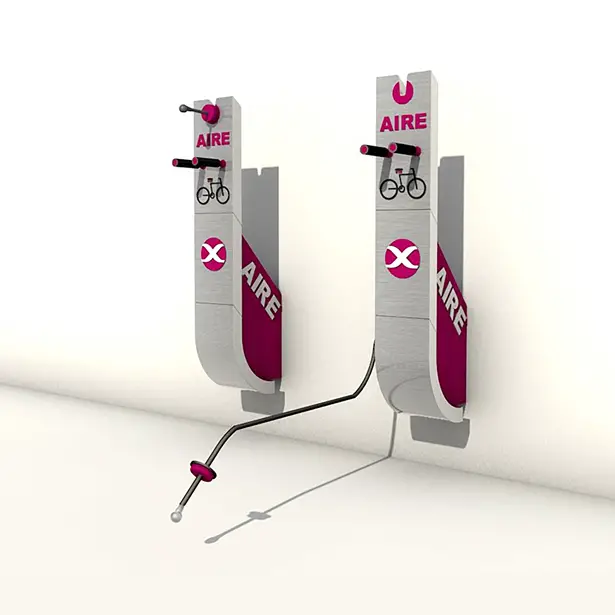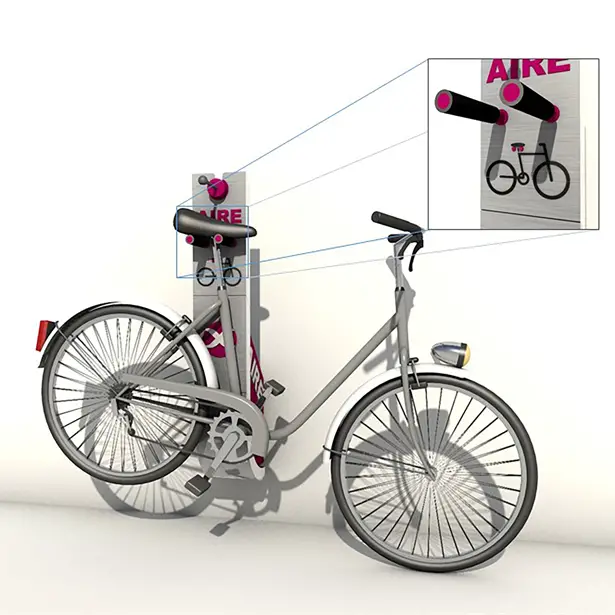 11. Shiny Movie Tickets by Li Peitong
It's hard to see your seat number once you're inside a cinema. We often use our phone or flashlight just to check it again, this can affect user's experience. This concept ticket uses hollowed-out printing technology to print the seat number and row number on paper. All you need to do is use the light from cinema screen to check your seat number. It's simple and smart design.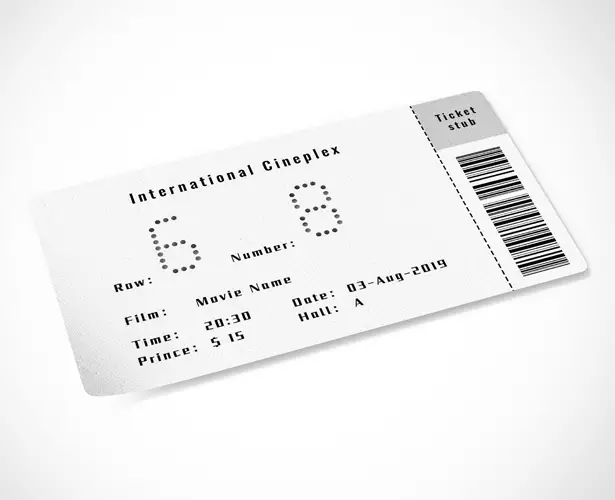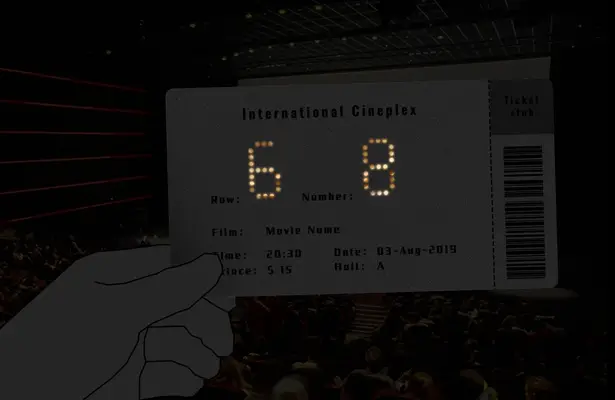 12. Grain and Fire Portal Crystal Light Sculpture by Sunny Jackson
It's a gorgeous crystal light that represents the raw beauty of Earth's material and effects of time, erosion, pressure, fire, and light. This crystal light sculpture pays homage to the duality of nature, dark and light, decay and growth. Crafted from sustainably sourced teak wood, this light uses quartz crystals as its natural light diffuser.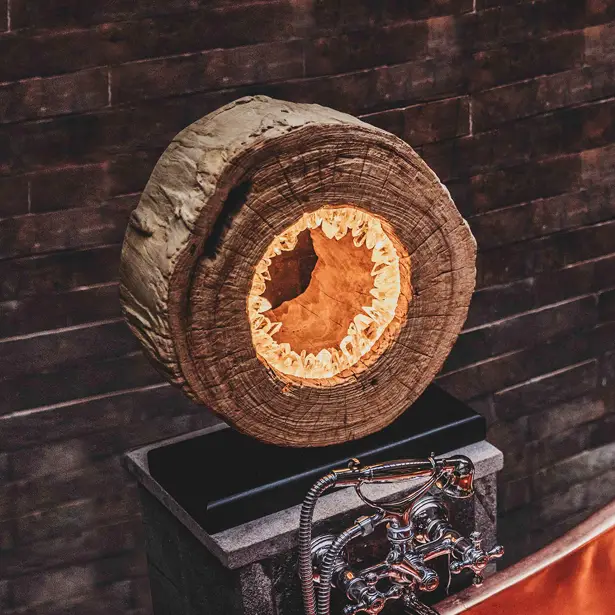 13. The Dog Translator by Zheng Feng
Dogs have powerful sensory organs, they also have the IQ of children ages from five to eight, it is highly possible we can communicate with them. The dog translator is a specially designed device that allows us to communicate with dogs in more convenient way. The design of this devices uses dog sensory languages to possibly discover diseases such as cancer, diabetes, cardiac arrest, and others, then creates translation to get help especially in real-time situation such as elder falls down.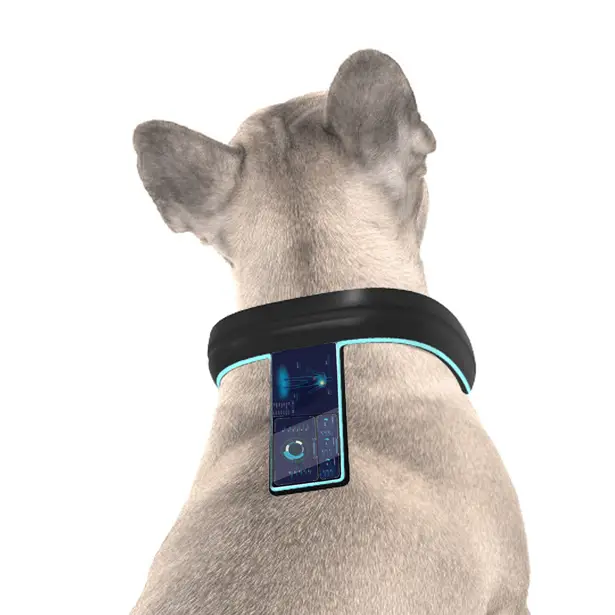 14. Urbanization Aerobic Commuter Train by Xiting Zhao
This project offers a new way of shared vehicle, it encourages citizens to ride low-pollution and low-energy vehicles. With rapid development of transportation technology, urban transportation faces great pressure driven by economic development. User can pay the deposit at certain station then use mobile phone terminal to locate the vehicle which still has space for extra passengers.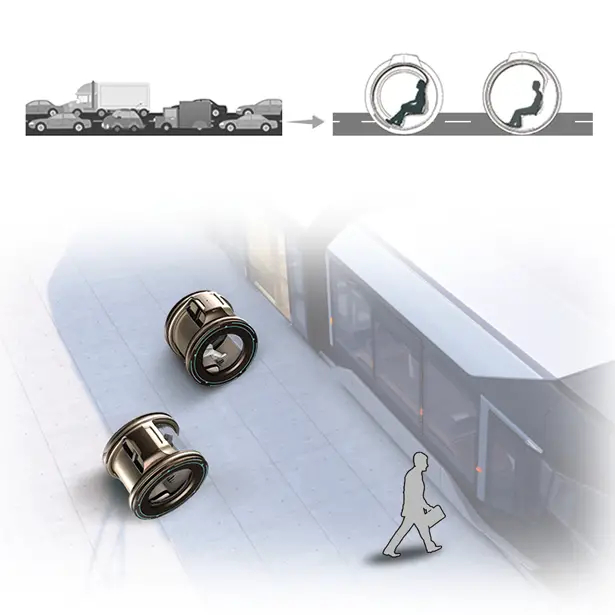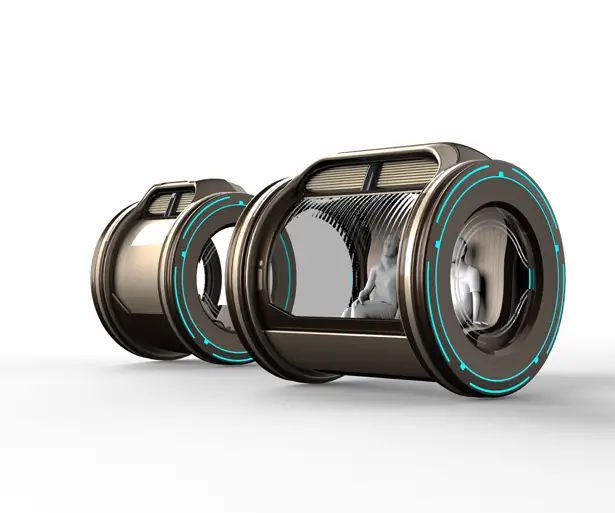 15. Hydra Swimming Resistance Trainer by Pratik S Bendale
Hydra is a good device to train swimming athletes. It's been designed with one goal in mind, providing a modern swimming resistance, a training machine that can be operated under water. Swimming requires specific strength, this machine can help you to swim more effective than working out in a gym. This is a full-body resistance machine training for swimmers.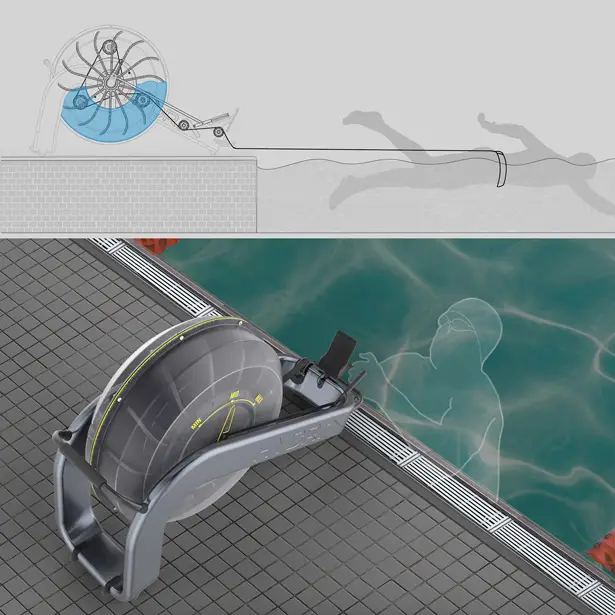 16. Sona Cruise Personal massager by Michael Duff
Sona is a sonic massager that stimulates up to 75 percent more of the clitoris. The main idea of this project is to fight age-old and wrong assumptions about clitoris, one of misunderstood organs in human body. This massager is not just a sex toy, it's a symbol of a cultural change and a social upheaval. It's fully automatic and claimed to be the only sex toy that stimulates entire clitoris instead of just the external part.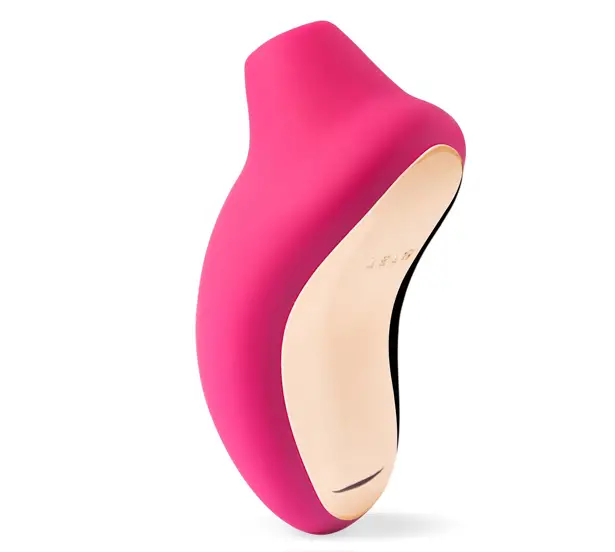 17. Meo Folded Cat Box by Daodun Studio
Meo is a portable cat box that you can easily carry when traveling. Inspired by origami art, this foldable cat box can be easily deployed in any place. It comes with creases on the surface and soft fillings inside. It's also perfect for a cat mother to take care their kittens.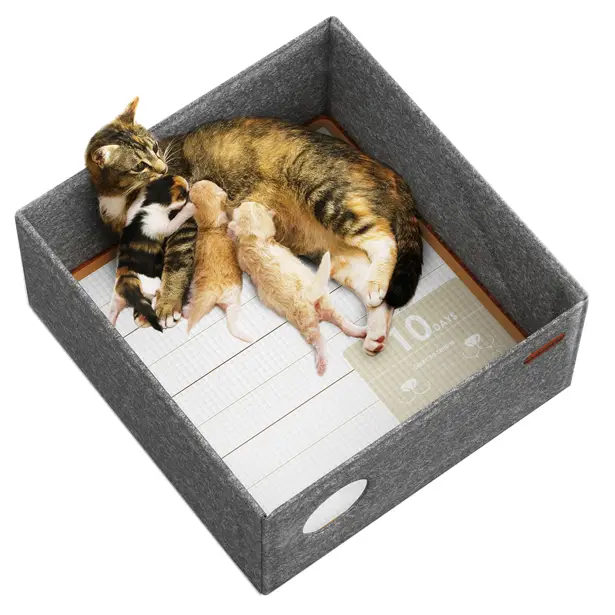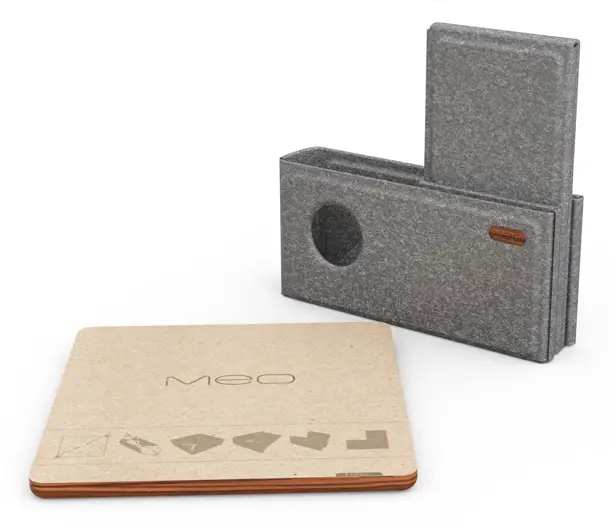 18. Industrial Style Wedding Rings by Igor Komov
Looking for unique wedding rings? Perhaps this industrial-style wedding ring design can inspire you. The design features aesthetic of industrial patterns, which usually can be found in factories, production machines, or mechanical joints. The goal was to make indestructible wedding rings with cool, industrial aesthetics. It consists of two layers, the first, outer layer uses 3D-printed titanium, while the inner layer is silver, so that it's comfortable to wear.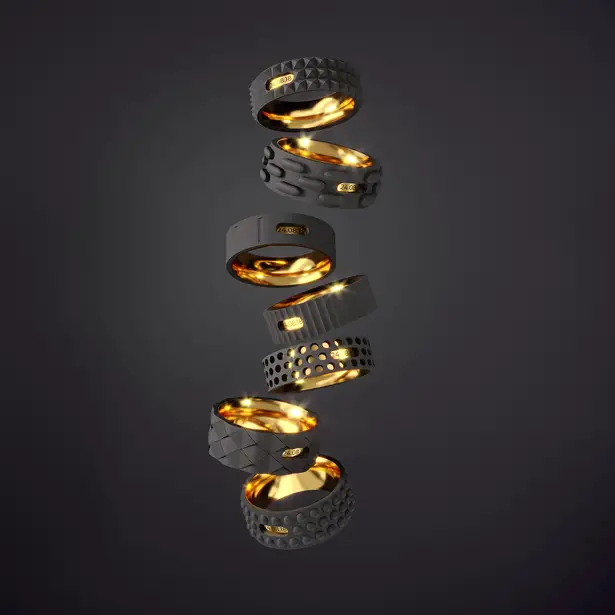 19. Linking Stool Kindergarten Stool by Bruce Tao
Just like its name suggests, Linking Stool has been designed based on daily activities of kindergarten where it can be linked or dissembled quickly. Inspired by chain of a bicycle, this kindergarten bench connects each other to allow kids to be more intimate and learn to share whatever they are playing with.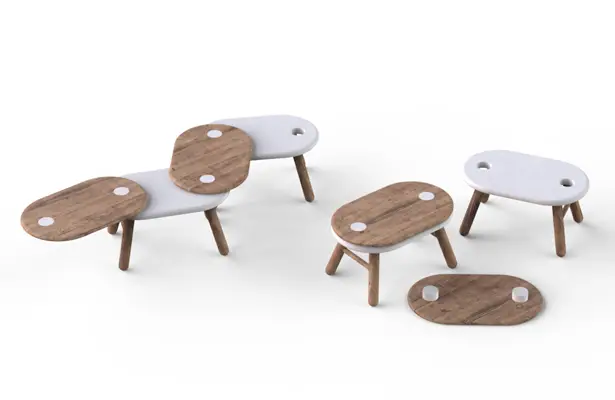 20. Britannia 10MW Offshore Wind Turbine by Créa Inc Design
It's a mega-scale wind turbine for offshore wind farms in United Kingdom. This project would be the largest in the world, the first wind turbine that can produce 10MW of power. The exterior is designed to evoke company heritage and inspiration, featuring stylish, nautical Clipper, while the interior is oprtimized for people to work and sleep to operate and maintain the generators.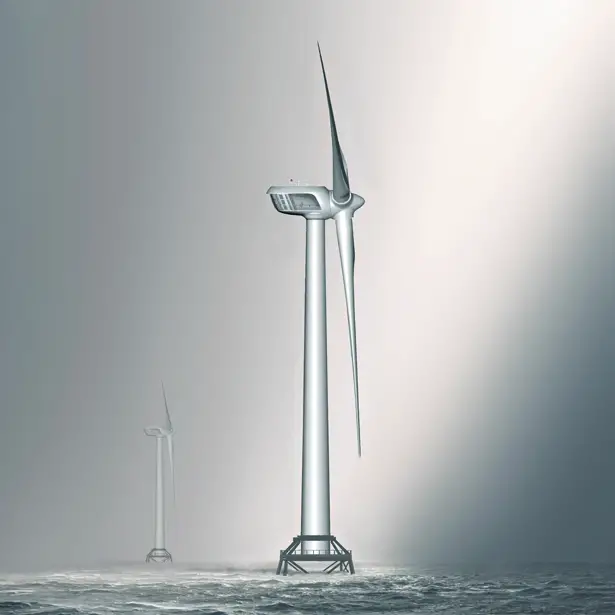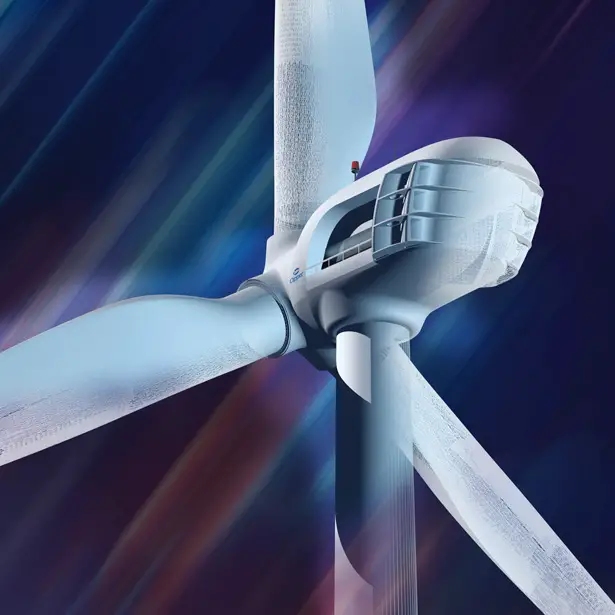 Even though A' Design Award and Competition 2018-2019 is over, but don't worry, entries for 2019-2020 is now open. Whether you are a design student, a new design studio, a professional, or a company, you can register and submit your best works at https://competition.adesignaward.com/registration.php.
*Some of our stories include affiliate links. If you buy something through one of these links, we may earn an affiliate commission.