Many design students start their professional design career by winning a prestigious design competition such as A' Design Award. It's a great platform to showoff your skills and talents to the world, it's a channel to get attention of buyers, design studios, press, critics, or medias, trust us, you want all the attentions you can get.
The motto of A' Design Award and Competition is "Ars Futura Cultura", Arts cultivate the future, Arts for the culture of future. Good design and technology would shape our future. This is not just another design award, A' Design Award offers indicator of quality and perfection in design, it is recognized worldwide and gets attention of design oriented companies worldwide. Prepare your best work to get the chance of getting instant recognition, you can register here: https://competition.adesignaward.com/registration.php
Your work will be presented in front of professional jury panels, it will get fair evaluation and judging by an extensive methodology. The jury would provide their invaluable insight and knowledge base to each submitted entry, offering value and benefit for participants by transferring their insights and ideas in form of feedbacks, votes, and suggestions.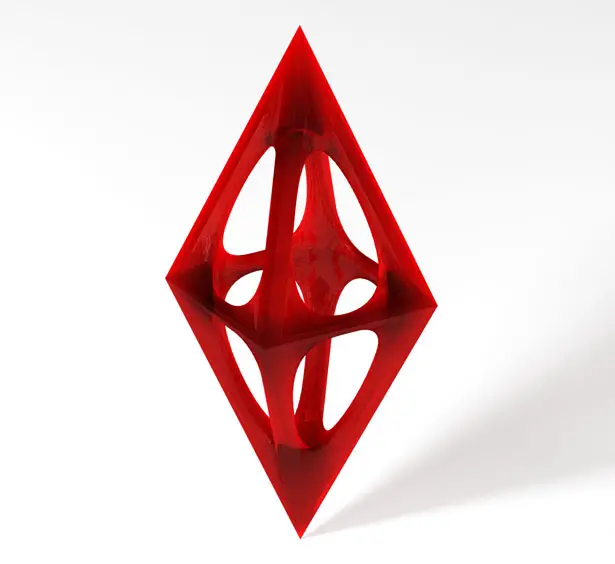 Here are our top 20 all years winning designs in random order:
1. Isi Pendant Jewel by Isabella Gabbin
At first sight, Isi Pendant Jewel looks like a ball pendant, but with one move, it transforms into a beautiful cross. The main version of this design is made in gold and diamonds, but now, it is also available in silver and precious stones. It's a lovely jewelry that has the capability to change its shape, the transformation happens with a basic patented mechanism. Starting to look like a sphere, the pendant can change into a cross or maybe other shapes, depending on the model. There are partially hidden hinges to make the transformation possible.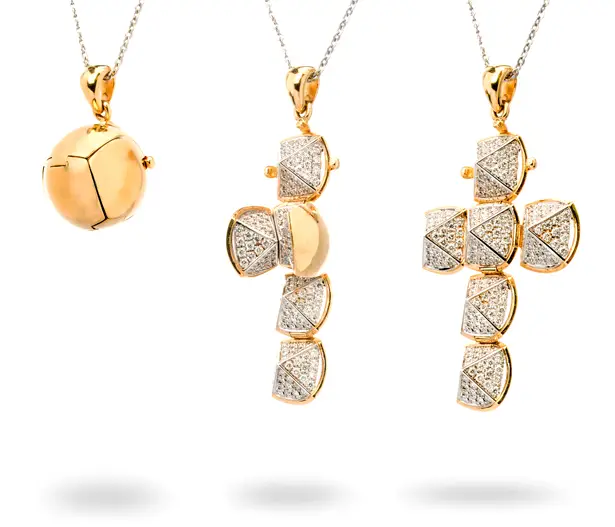 2. Solar Taxi by Hakan Gursu
We have featured Solar Taxi previously here, it's a great winning design that answers today's challenge when it comes to clean energy. It's an electric vehicle that utilizes sun's energy. It is lightweight, low cost, and safe eco car that fits modern urban environments with ability to carry up to 5 passengers.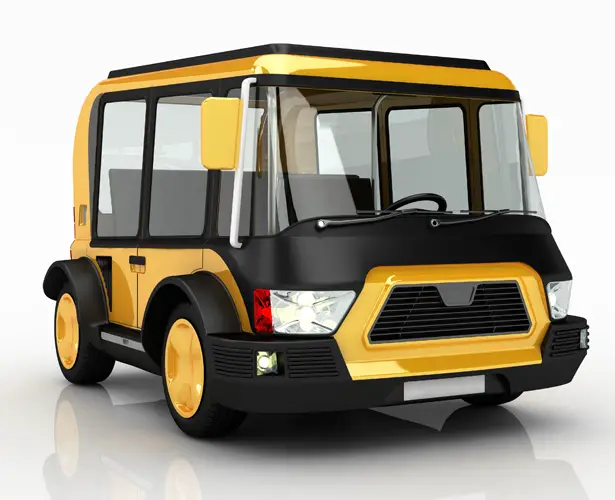 3. DuoSkin On-Skin User Interface by Cindy Hsin-Liu Kao
This wearable technology was inspired by the aesthetics we usually find in metallic jewelry-like temporary tattoos. This project is about an innovative fabrication process that allows you to customized functional devices that can be attached directly onto the skin. DuoSkin allows user to control mobile devices and display essential information on the skin while serving as a fashionable accessory.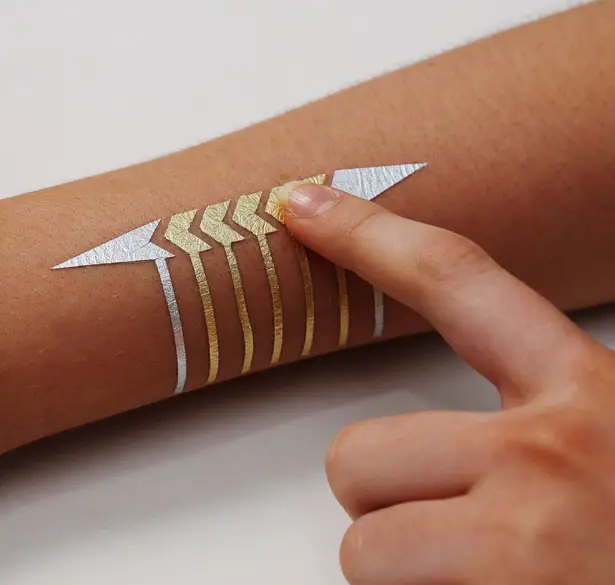 4. Chesset Chess set by Duval Patterson
Beautiful chess set made from manufactured birch hardwood dowels and blocks, there's no carving involved here. It looks really good that you can use it as decoration when not in use.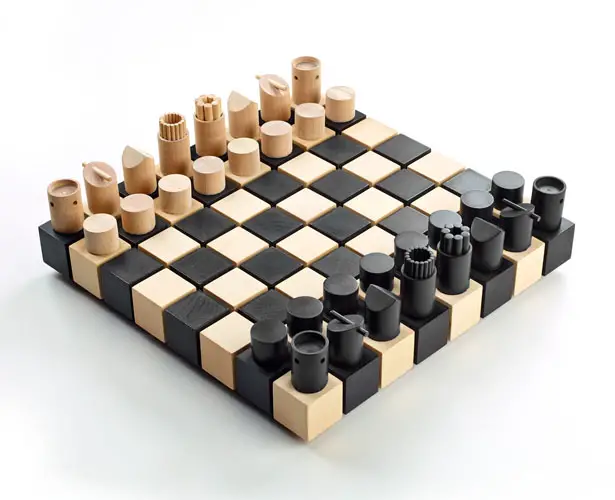 5. Maxplo Tire by Lee Jae-moon & Park Jae-pil
This is an all weather concept tire, developed for invincible environment, location, and weather. The large tread blocks and stable shoulder blocks provide responsive handling, stability in high-speed, and traction on dry roads. The 3D grooves aim to pump water out from under tire's footprint in order to minimize hydroplaning and wet traction.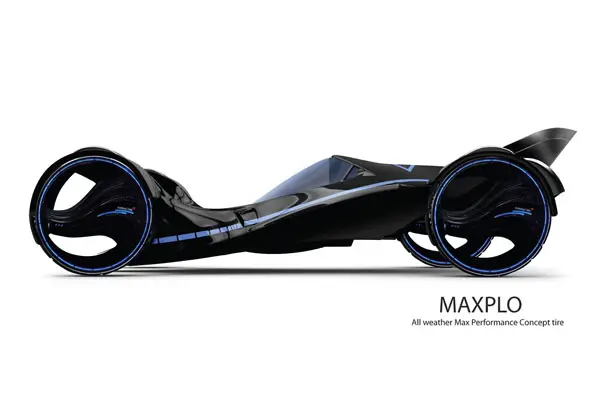 6. Pulse Foosball table by Mula Preta Design
As popular entertainment product, foosball table always bring people together playing a scaled football game. Pulse Foosball Table features modern design since it's going to be placed in an extremely modern Gym. It combines acrylic, wood, and glass as the base.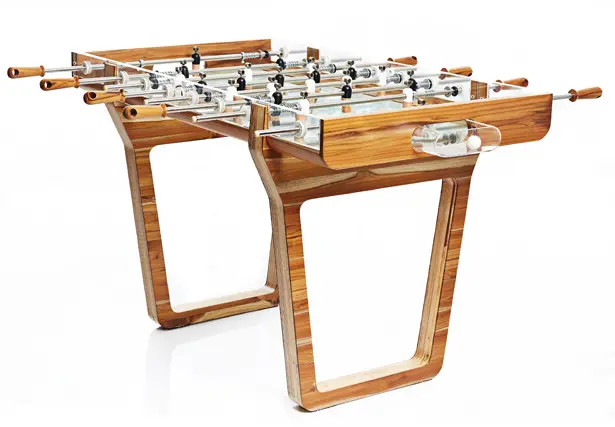 7. Green Science by 4M Industrial Development Limited
You can teach young minds to be aware of environment problem with this set of toys. Green Science series teach your children to develop green habits at early age and it is surprisingly fun. It teaches children through many interesting toys where they can apply it in their daily lives.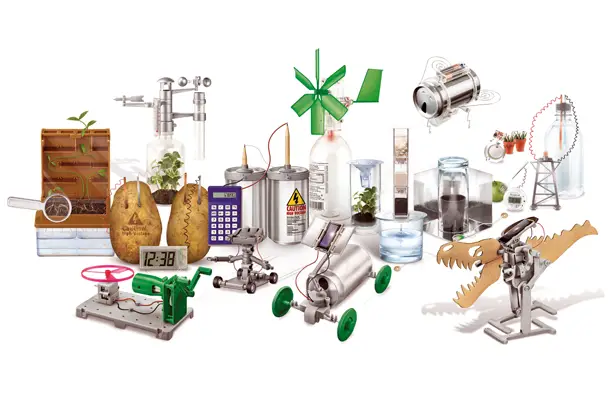 8. Orpheus Exoskeletal Exercise Device by Mehmet E. Ergül
Designed for Astronauts, Orpheus is an exercise device for ISS (International Space Station). When you are in outer space, the only pivot point is our own body, it is crucial that this device has a harmony with human body. Inspired by Aerial Dancers and Ballets, this exercise device offers perfect product and user relationship ergonomics wise, it reduces current mass and volume, making it more space efficient for Space Shuttle interior.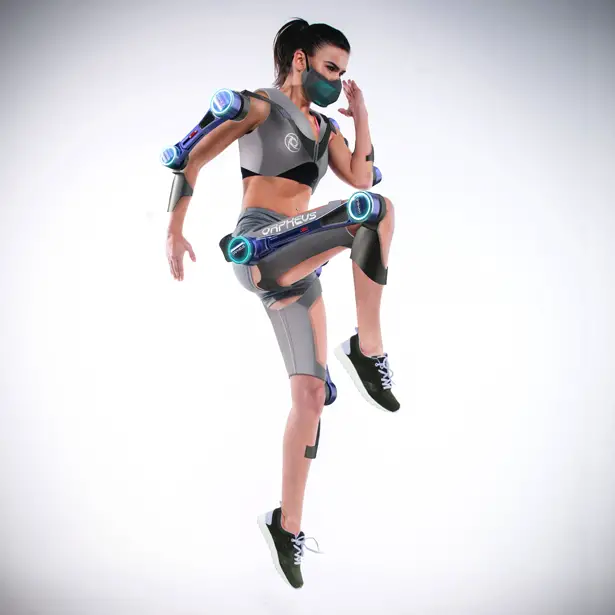 9. Hulumao Diamond Bed Cat Toy by Shih-Chang Hsiao and Yu-luen Huang
Diamond Bed offers multi-purpose cat bed, thanks to curved bowl shape, it offers a nice nesting space for your cat to feel secure and relax. There's a scratcher at the center of the interior, it helps your cat to scratch their paws with, it's their natural instinct to do so.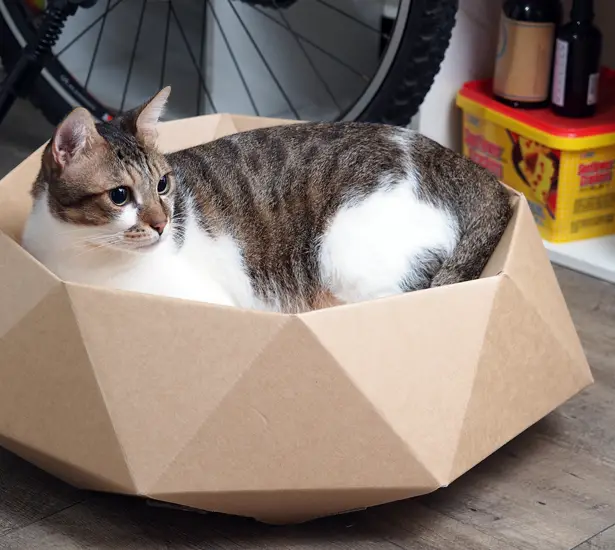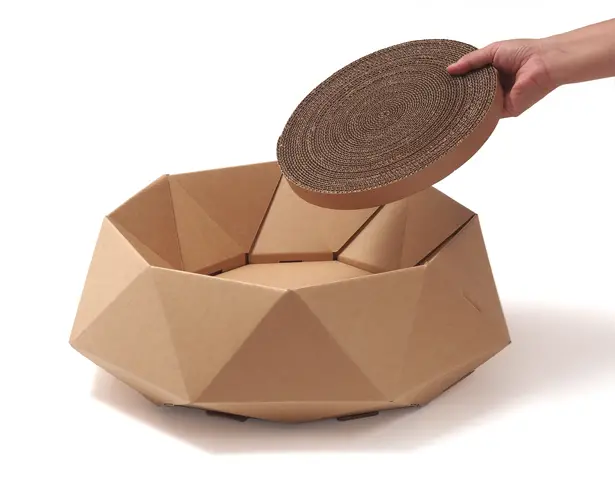 10. Turn to the Future Spiral Rotating Building by Shin Kuo
This futuristic architecture design was inspired by "Elysium" movie where they talked about the disparity between rich and poor. The spiral form mimics a wormhole, a futuristic building that offers urban people with opportunity to redefine the future of living spaces. As more skyscrapers are built, most people who live in the lower floors get their view blocked, that's why there's a different in sales or rental prices between lower floor units and higher floor units even though they are still in the same building.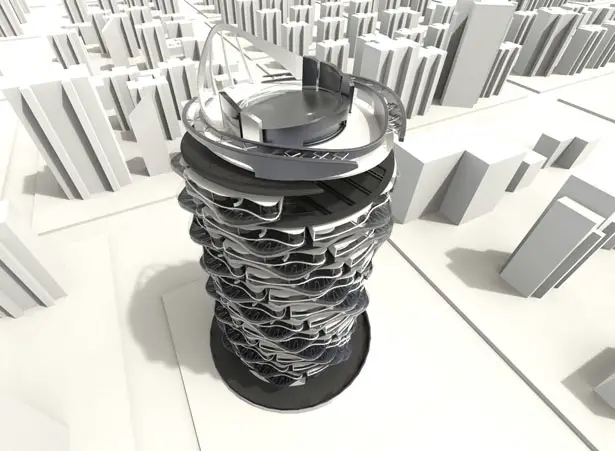 11. Hideaway Chair Children's Chair by Think & Shift
Cozy and comfortable, designed specifically for children, this chair features spherical form to provide enclosure for visual and audio privacy. The unique shape invites children to sit and relax. The body is pretty low to the ground, suggesting to children that it is designed for them not for adults. There are gaps between each bent ply section to allow dirt and liquids to fall through, each upholstered panel is fixed to the chair using clips, it can be easily removed for cleaning.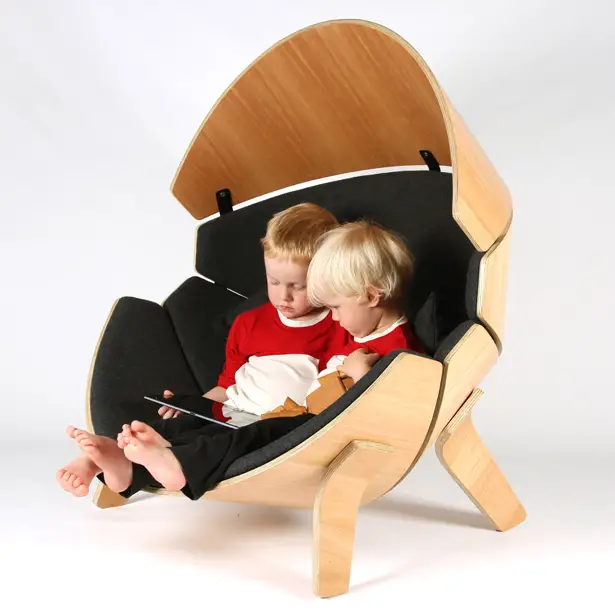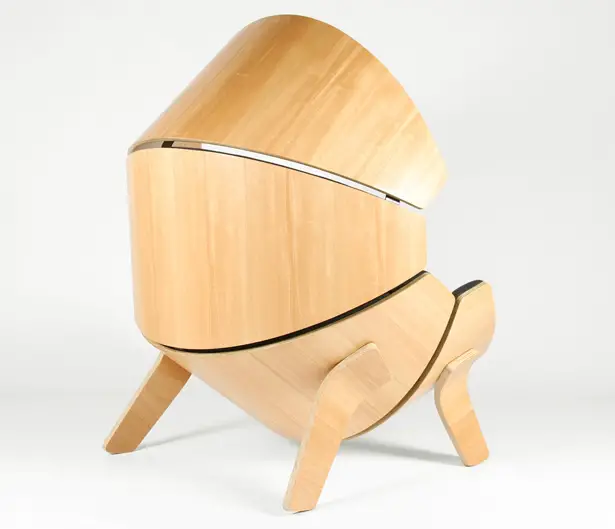 12. Urban Tour – X Transportation for Touring by SongMing Fan
Urban Tour – X (UT-X) is a futuristic concept transportation for tourist district. It's an urban vehicle where tourists can easily lease and use to cruise around certain areas. User can ride this vehicle half standing position, that's what makes the vehicle design so compact, reducing waste of space. The idea here is to allow users to maintain original walk point of view. The steering wheel is located at the center of the vehicle, users can take turn to control UT-X.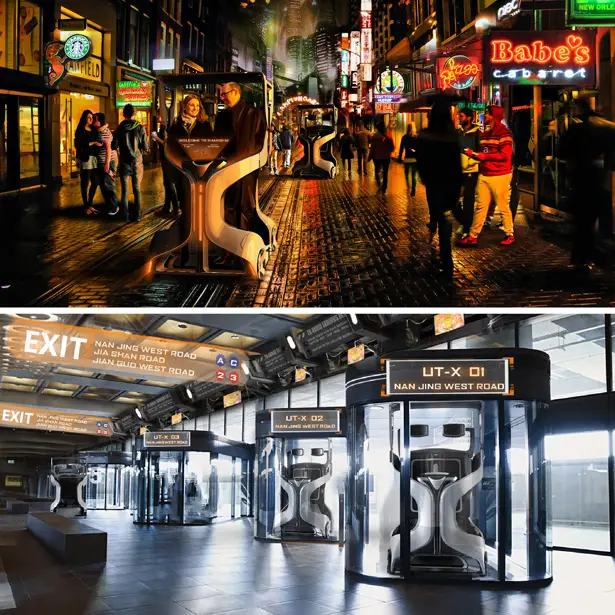 13. Intelligente Helmet by Cliff Shin
This concept helmet was inspired by humans interaction with artificial systems. It's a protection equipment for law enforcement because they work in a high stress environment and might benefit from improved human-computer interactions. This helmet boasts futuristic interface and offers computerized visual feedback system for law enforcement.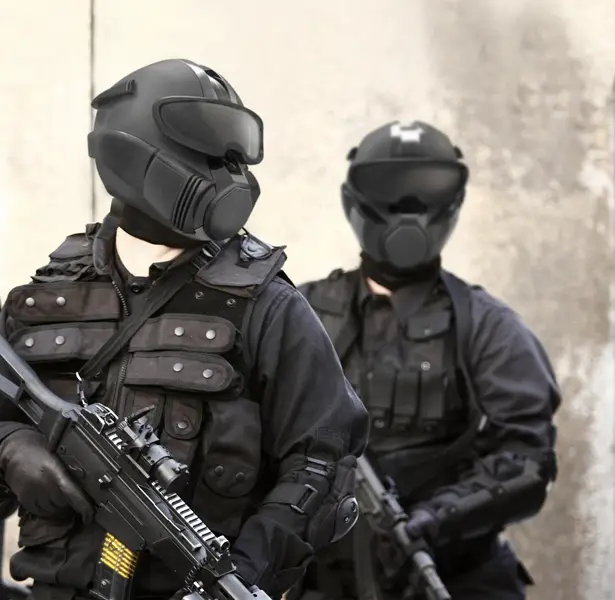 14. The Only Clock Digital Clock by Vadim Kibardin
Vadim Kibardin has designed Only Clock as a modern 3D interpretation of traditional analog wall clock. It's simple and unique, the design focuses on the essential aspects of a clock, the result is eye catching and artistic object. Could this be the first clock with a hollow round face?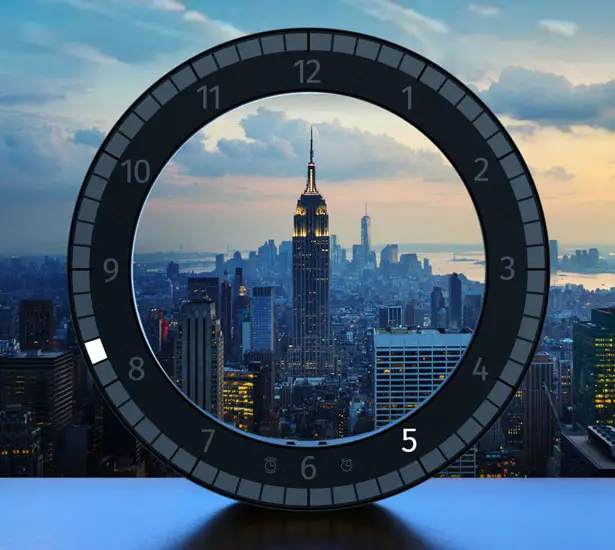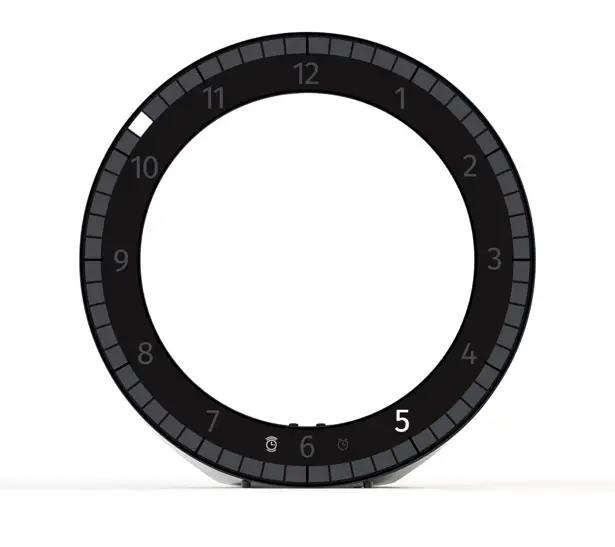 15. Strata Chair by Ben Preston
Strata is a unique chair that demonstration the basic concept of "complimentary juxtaposition". It demonstrates complexity made possible by using modern technology and traditional building methods. The unique spiral pattern on the exterior can be achieved by rotating plywood "bricks" upward, the voids from the pattern create a playful shadows while displaying true nature and construction of the piece as unity. The seat and footrests are polished to shine, creating a luxurious appearance that creates contrast to rough exterior surface.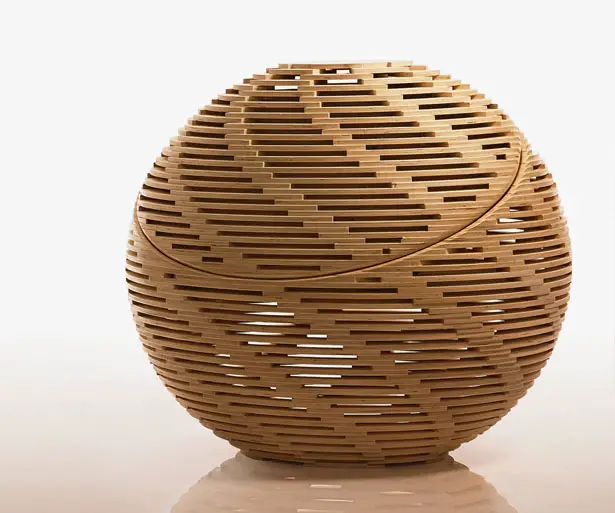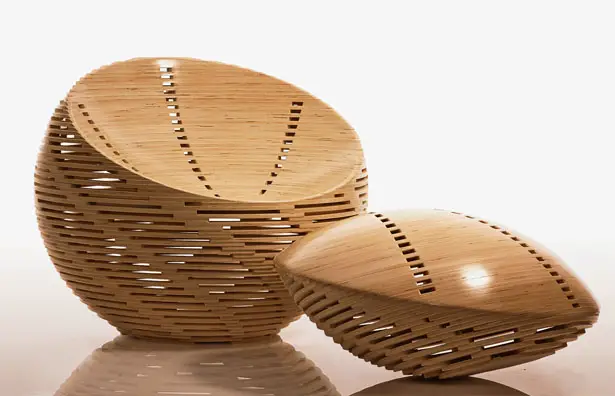 16. Teanocchio Tea infuser by Soroush Vahidian and Mohammad Afkhami
Well, it is safe to say that Teanocchio Tea Infuser was inspired by puppet play. It's a unique and playful infuser, adding some nostalgia about old games while steeping your tea. This puppet shape tea infuser is constructed of stainless steel and covered by chrome plating. Your tea drinking ritual would become much more delightful.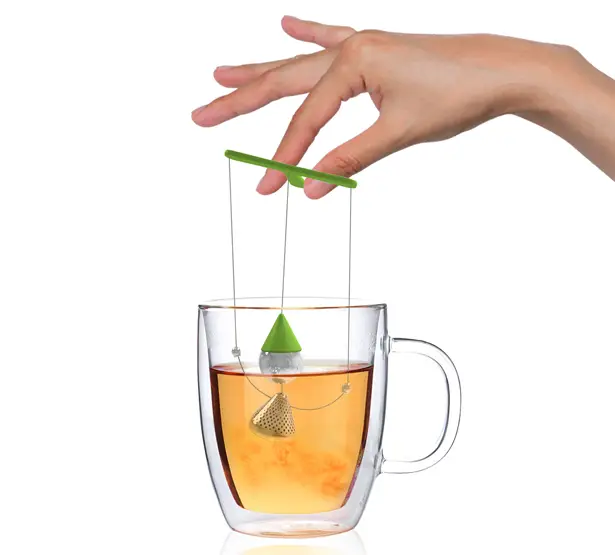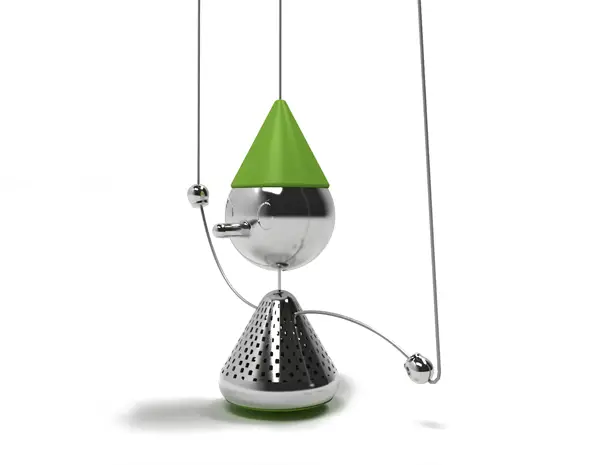 17. PeeFence by Jonathan Rasmussen
Wow, this product would certainly come in handy for outdoor events. It's a flexible urinal made from a tough and lightweight plastic membrane where people can stand against the fence to urinate instead of peeing on the grass/trees. This product can be transported in a flat or compact state (folded), it is then mounted on fence using only four plastic strips. To drain the urine, there's a simple drainpipe. Perhaps the next version of flexible urinal design can be dedicated for ladies.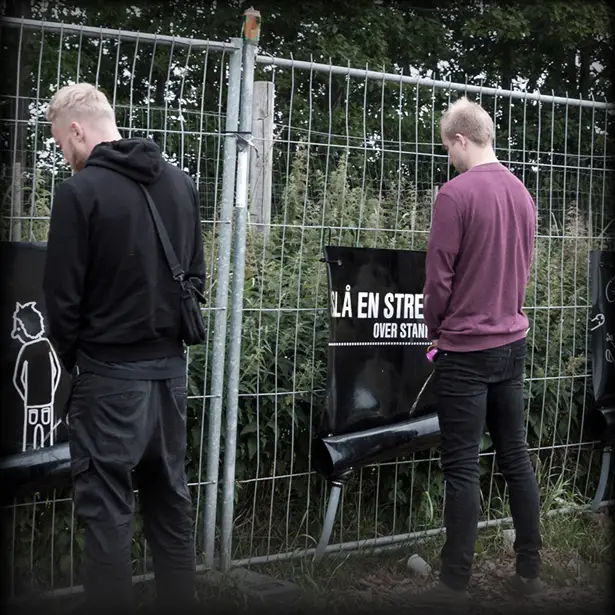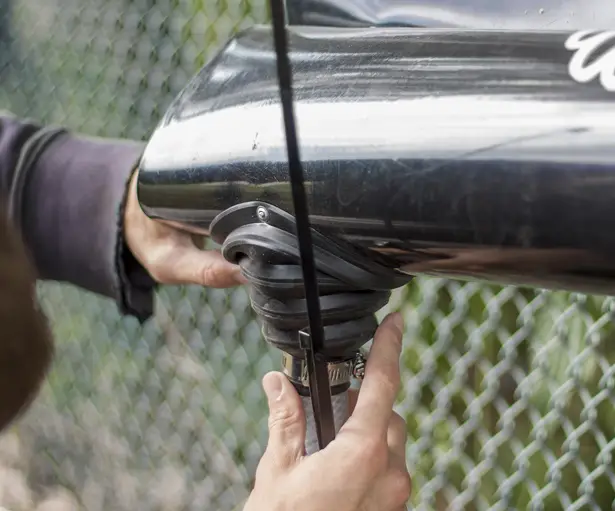 18. Bird Wearable input device by Prime.total product design
Have you watched Minority Report movie? If you have, then you might be familiar with this device. It's a futuristic wearable device that aggregates the entire spectrum of interactive methods in a form of ring-like accessory. With this device, the entire room can be transformed into 3D interactive workspace.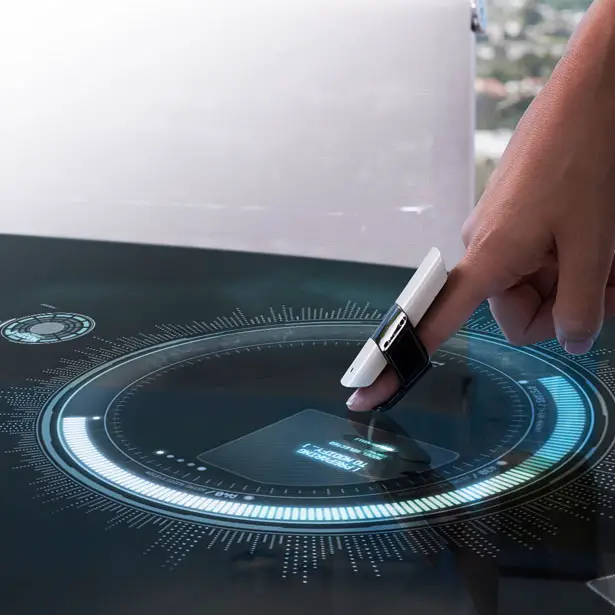 19. Beyond – Glasses for the Blind by IgenDesign Studio
Beyond is a cool glasses design that would make anyone looks like Cyclops from X-Men. Designed specially for blind people, it functions as a symbol: seeing beyond prejudice and sorry. Many of sighted people still feel embarrassed or sorry when they see a blind person, this particular feeling is not needed by the blind, in fact, sorry only creates distance. This project aims to increase emotionally inclusive with people no matter being blind or sighted. These glasses communicate freedom, extravagantness, self-expression, and happiness.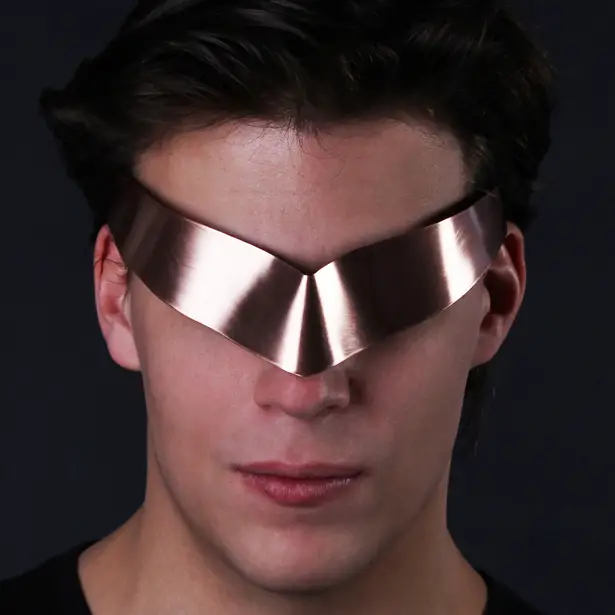 20. Glassware Dryer Cleaning Wine Accessory by Julia Weber
This unique cleaning device prevents any spots on both inside and outside of the glass. The flexible core fits any shape of glass, the pointy shape of the fingers can reach every corner even narrow glasses such as Champaign glasses.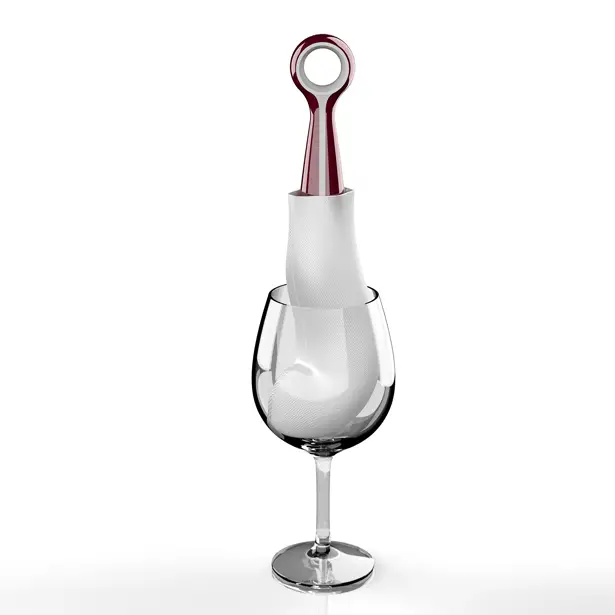 At this moment A' Design Award and Competition is open for entries, you can find more details information from this page https://competition.adesignaward.com/call-for-entries.html and you start the registration process here https://competition.adesignaward.com/registration.php.
*Some of our stories include affiliate links. If you buy something through one of these links, we may earn an affiliate commission.