A' Design Award 2020-2021 has awarded designs in the discipline of Architecture, Building and Structure Design. Each projects feature quality, innovative, and distinctive identity while respecting its surroundings environment. Every year, A' Design Award highlights best of the best designs from concept, prototype, to finished products, it's world's largest design competition that has become an indicator of quality and perfection in design. All designers from around the world are invited to submit their work as this award is recognized worldwide and would get attentions from design-oriented companies, professionals, and interest groups. Winning this award helps find better and higher profile jobs as well as sales leads, submit your work here: https://competition.adesignaward.com/call-for-entries.html.
In this article, we'd like to feature our Top 20 A' Design Award Architecture Winning Designs that might inspire you to submit your work or concept/design.
1. Mountain House in Mist Book Villa by Lin Chen
Mountain House project is located in the middle of ancient village in Wuyi. It was specially designed and developed to increase local tourism where young, modern people can have a taste of traditional culture with sacrificing the comfort of modern life. Through the implementation of modern design with traditional materials and translucent polycarbonate board on the façade, you are exposed to the beauty of outdoor views. The light creates a translucent atmosphere indoor and at night, the light sneaks out and turns the house into a visual center.
Before the development, there were only few elderly residents live in this empty village, the government hopes that this project could change the situation by bringing more visitors to it, attracting young people and children to the mountains.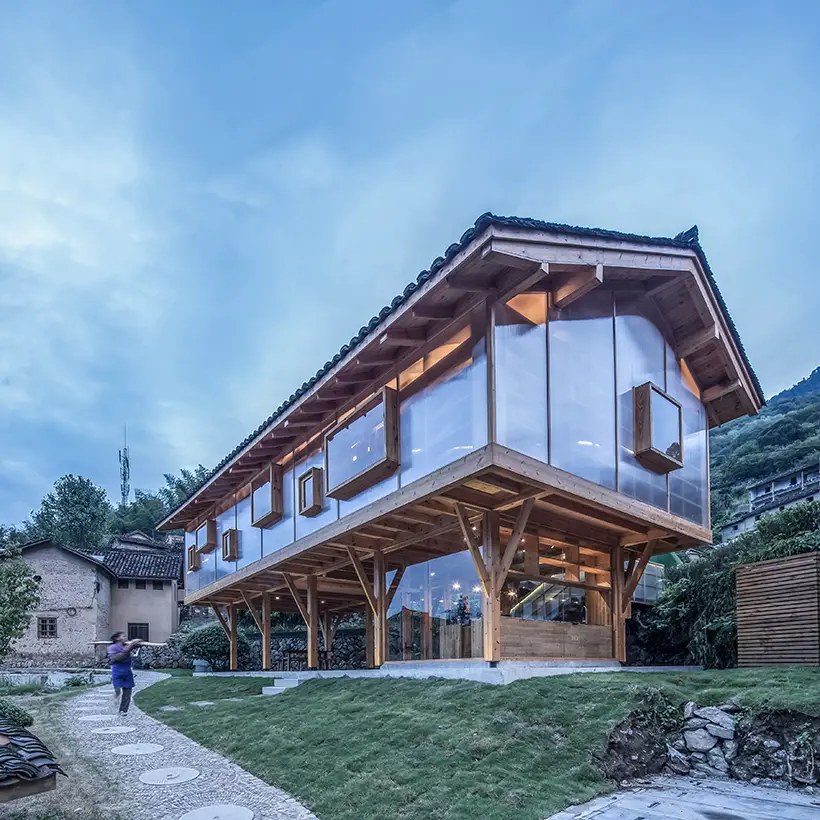 2. Living The Noom Housing by Sanzpont Arquitectura
This sanctuary represents three elements: wellness living, sustainability, and flexible living. Noom promotes a community that appreciates the same values, bring people together who love nature, art, and animals. Each building features open-plan design which can be configured in multiple options to satisfy different needs of the owner. The house integrates bioclimatic and sustainable strategies, it is designed with rainwater harvesting, solar panels, wastewater separation, biodigesters, compost area, and greywater treatment system. All of these techniques are used to make sure this project can offer up to 85% of energy savings.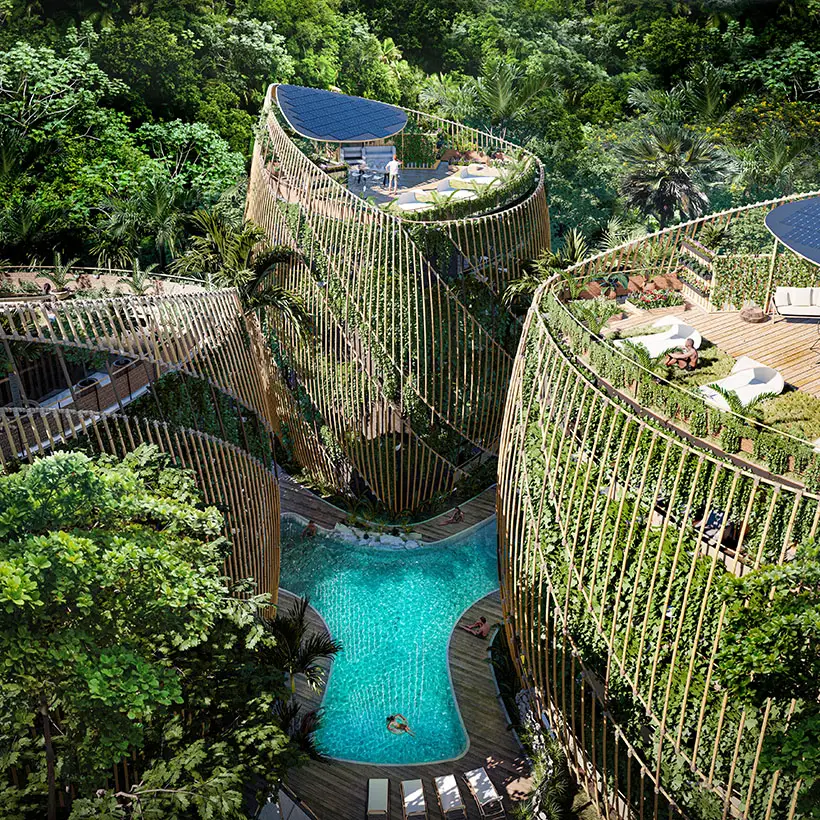 3. White Mountain Club House by Kris Lin
Inspired by the shape of the rolling hills, this project creates surficial landscape that extends down to the surface of the building. This project wants to start a community clubhouse that blends with its surrounding nature with gorgeous views of Zijin Mountain and Hongshan forest zoo. The perception of having a solid, tall building in the middle of urban space is eliminated thanks to landscape-style design.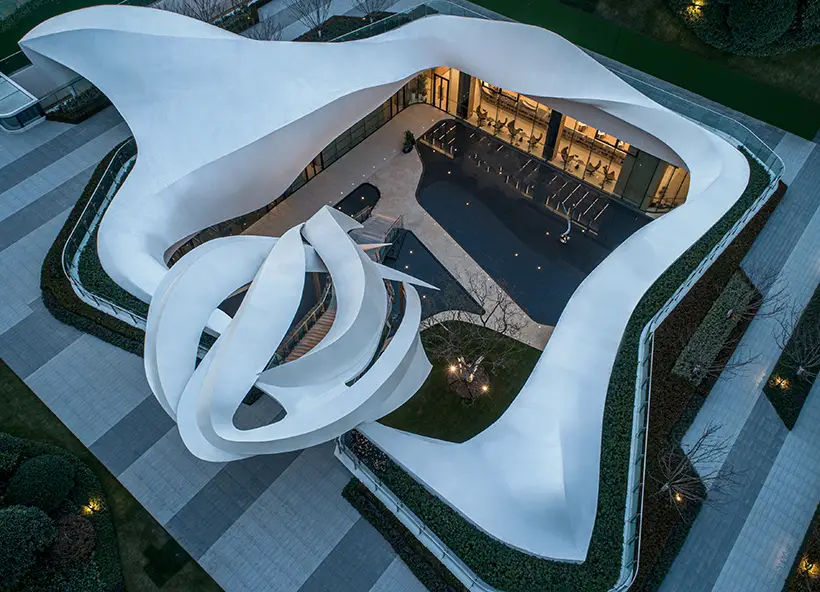 4. Oriental Movie Metropolis Exhibition Hall by Gao Shanxing
Located in the Starry Island's bay in Qingdao, Oriental Movie Metropolis Grand Theatre looks like a giant shell standing by the sea. The design was inspired by Conch, one of the oldest marine creatures that has close relationship with the sea. The architecture design features abstract and dynamic shape that would demonstrate oceanic touch and characteristics. It will become a beautiful landmark in Qingdao.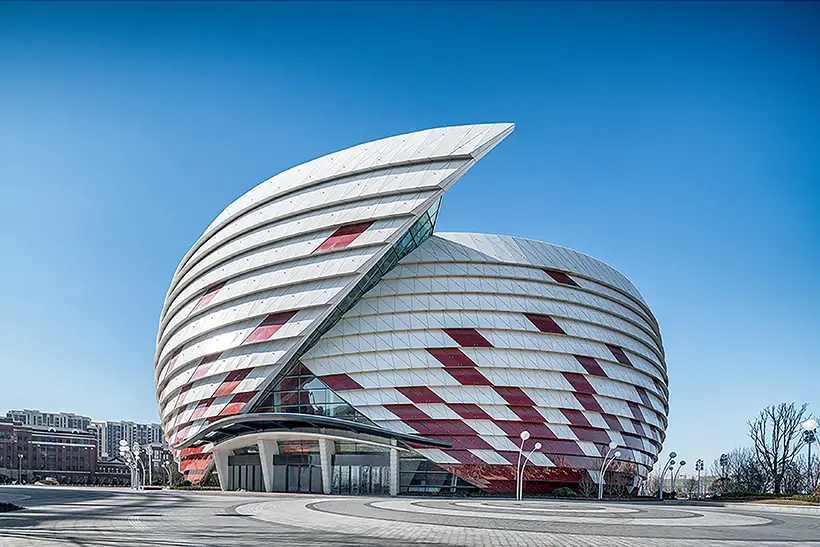 5. Time Holiday Mobile Home by Chester Goh
Concerning environment of its efficiency and sustainability, Time Holiday has been designed as a mobile home which can be easily transported to any location without limitations to terrains and topography. The design of this mobile pod was drawn from the concept of futuristic sustainability and tiny living yet it allows you to wake up to majestic blue sea, lush green grassland, and maybe a golden dessert. The modular and portability make this mobile home save you a lot of money and unnecessary construction waste. You can live wherever you like.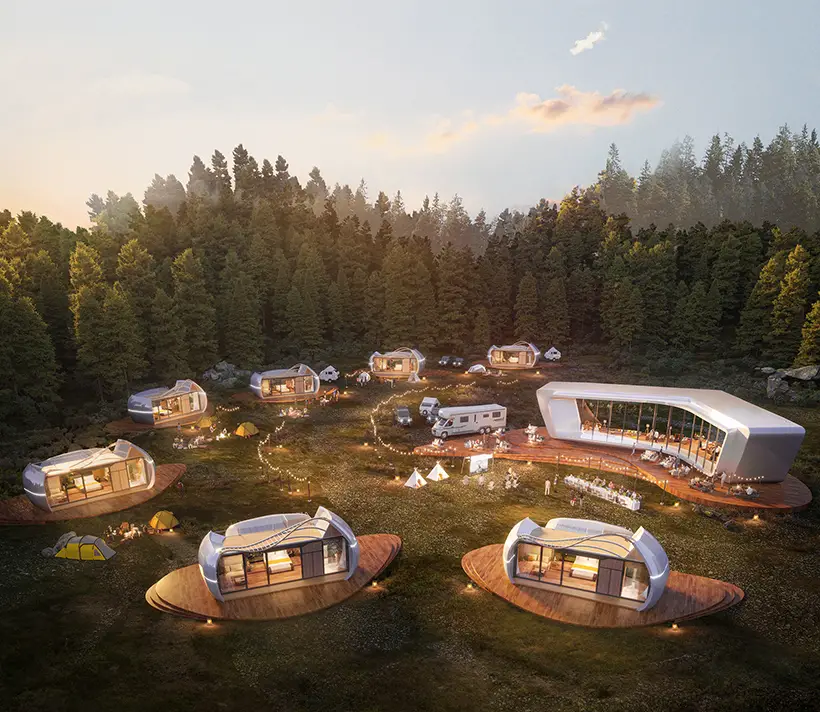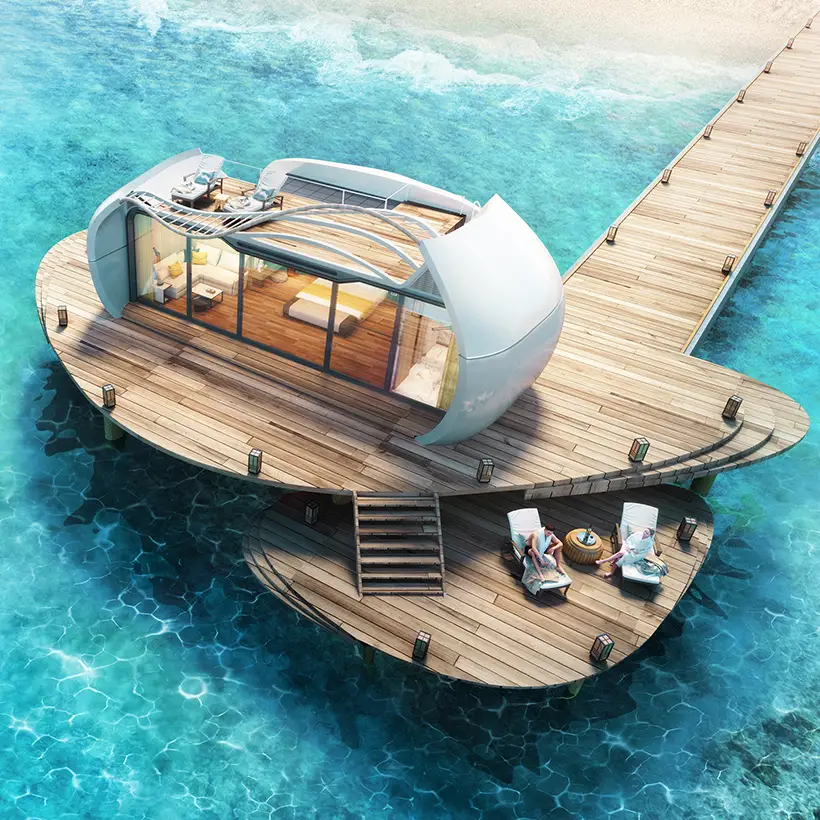 6. Hi Sea Floating Hotel by Xinmeng Dong
A floating hotel, it sounds pretty cool, heh? Hi Sea Floating Hotel is located in the sea area of Dongshan Island in Fujian, approx. 500m from the coastline. It's a private place for anyone looking to getaway for a while from busy world. The interior design is simple and modern, it features basic tone of wood color that creates warm and friendly atmosphere. The large glasses window gives sense of infinite seascape seamlessly that transits inside your living room.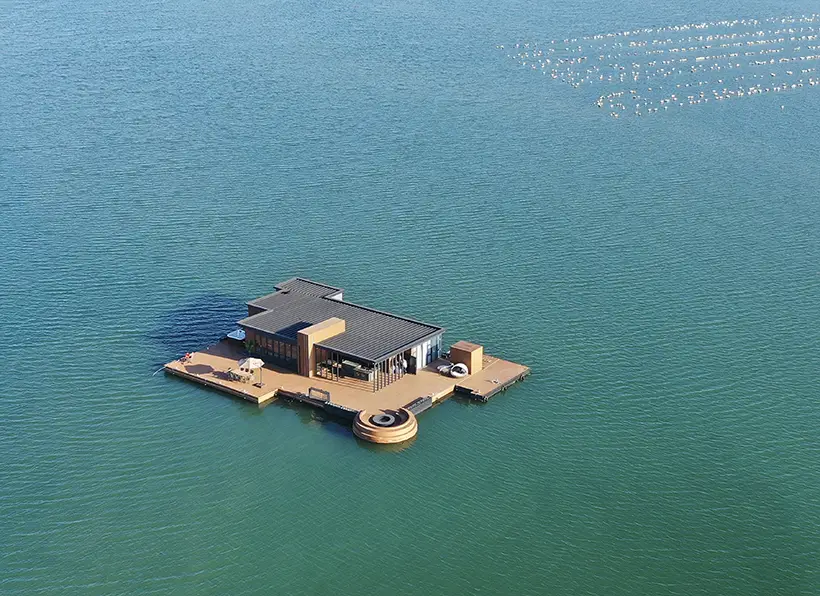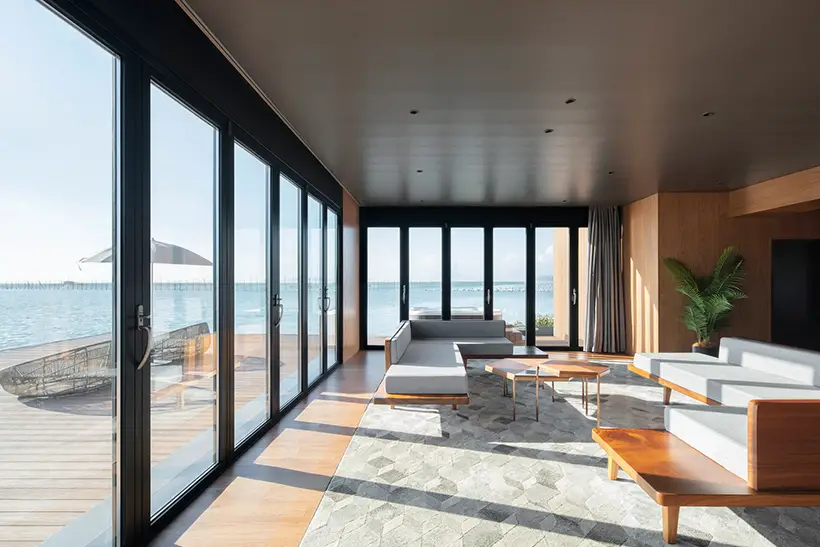 7. Flowers of Clouds Observation Tower and Coffee by Vu Van Hai
Looking like a giant beautiful flower, this observation tower can be considered to be most romantic tower in Vietnam. It features natural pine-tree hills, colorful flower valleys planted by local farmers. Located on the hills at an altitude of about 1,000-meter above sea level, you can be sure you would be able to see impressive view from this tower. Go to the roof area, the entire roof is a garden where visitors can enjoy nice, fresh air and admire surrounding landscape.
8. Fon 23 Office Building by Truedreams Construction
Fon 23 is a smart green office building, it is designed to be green techniques all the way from design to eco-friendly construction materials. This building utilizes green energy combined with recyclable energy, it offers comprehensive facilities along with friendly contribution to the environment. You get to enjoy massive greening and water landscape along with large French window to integrate indoor and outdoor space in harmony.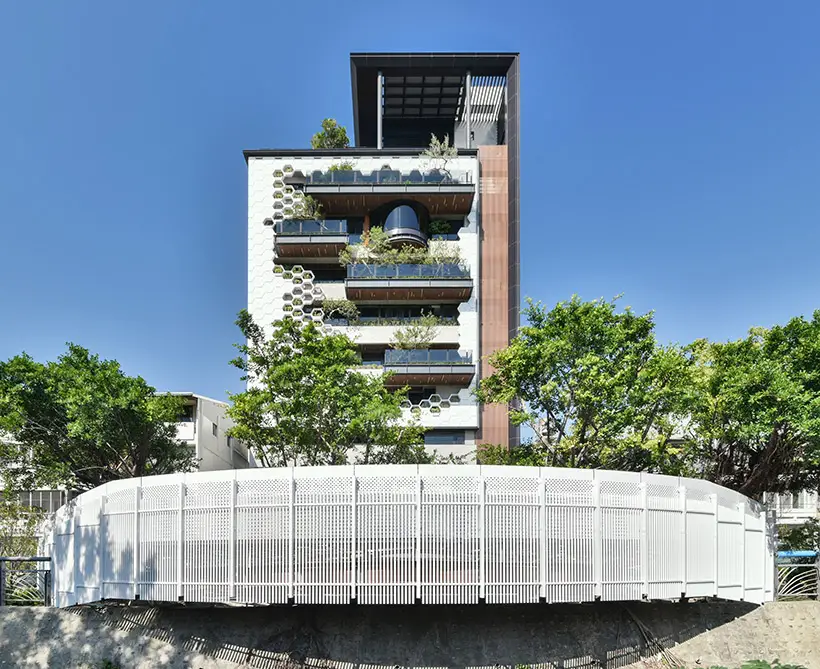 9. Nudibranch Hotel and Resort by SpActrum
It's clearly the design was inspired by a mollusk, it's because Nudibranch Hotel and Resort is located in an island famous for this shellfish. The mollusk shaped building lifts itself with its soft legs and stretches its unique tentacles to explore different directions. This hotel design blends the boundaries between building and its surrounding through this organic form and flexible connectivity.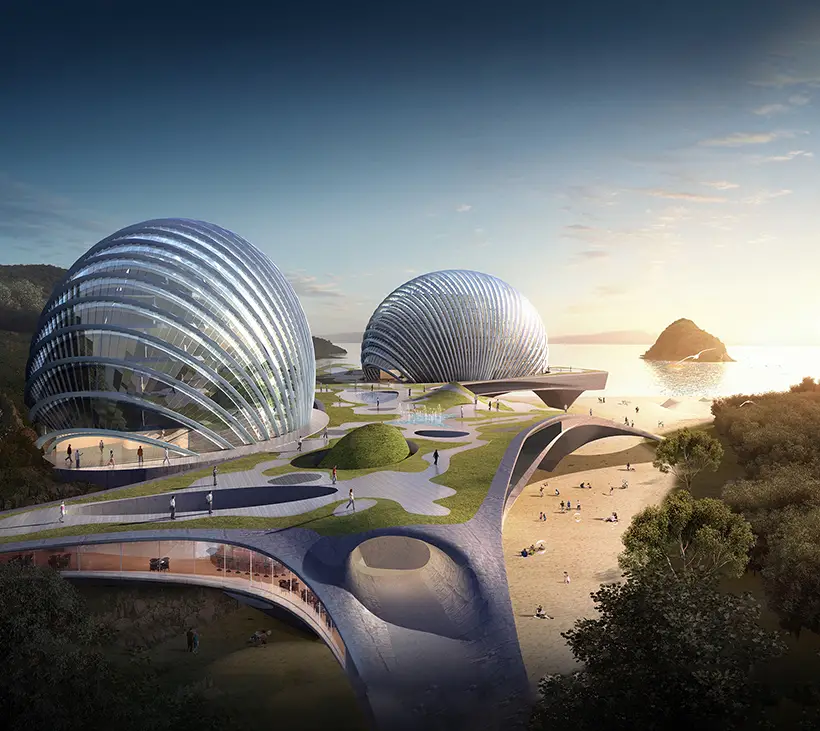 10. Jin Yue Wan Sales Center by C&D Inc.
The design of this building was inspired by the famous Jichang Garden in Wuxi, as you can see, it applies traditional garden creation that maximizes the use of the space. Take a step into the past, the architecture demonstrates the living concept of Chinese courtyard dwellings, enjoy elegant oriental atmosphere thanks to traditional techniques used in every detail such as water system, the arrangement of plants, lattice windows, and stacking stones.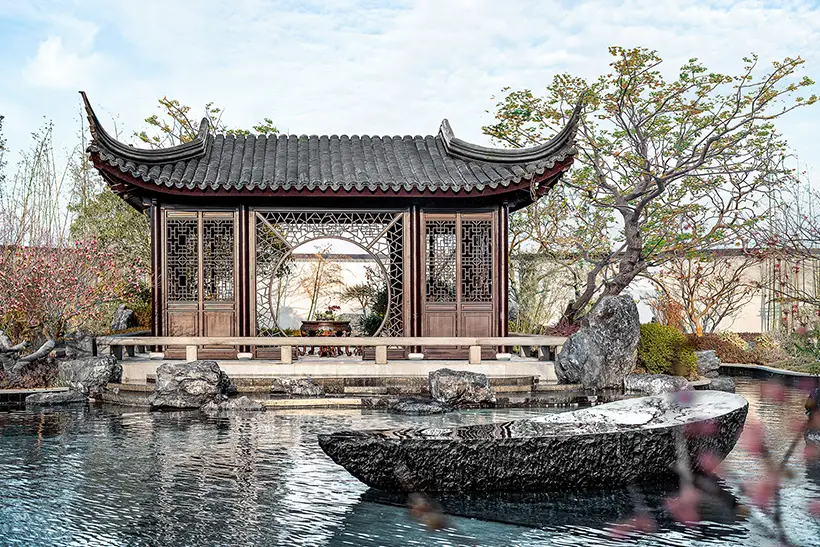 11. Villa 22 Private House by Dreessen Willemse Architecten
Villa 22 uses water as its connecting element, water has become a unifying role in the construction process. The number 22 is used because this house lies on a slope of 22 degrees and by pure coincidence the house number is also 22. It's an elegant villa designed to let you feel that you are surrounded by nature thanks to large glass windows where you can instantly enjoy surrounding environment without limit.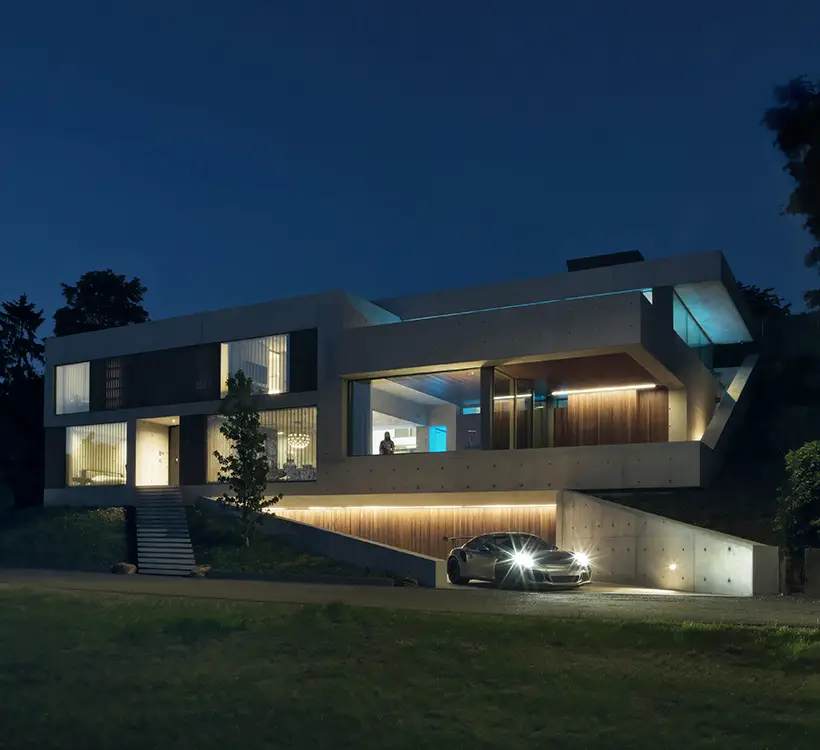 12. Concert Hall in Warsaw Music School by Tomasz Konior
This concert hall has been built to become the heart of the building. It features unusual circular plan meant to integrate around the music. Since this concert hall will be built as an extension of an old, decaying buildings, the architect should pay special attention to make sure the old building will also have a new function. It is hoped that this concert hall would increase the quality and functionality of the entire complex.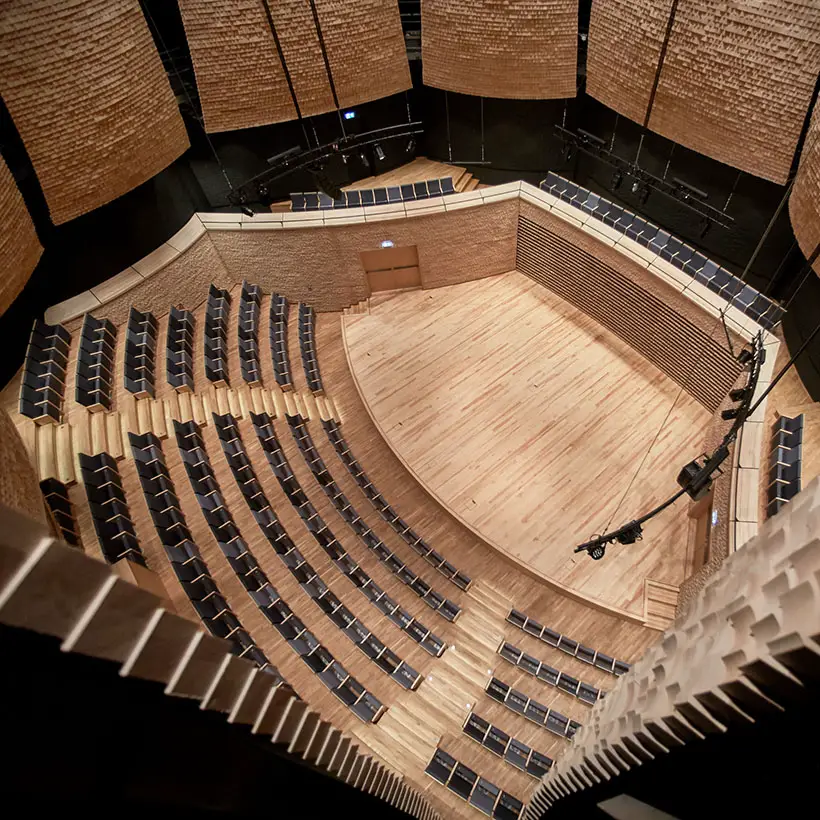 13. Tianjin Zarsion Exhibition Center by RUF Architects
This exhibition center looks like a water drop from above, the architects wanted to use symbolic language to create a connection with the historical environment. The water drop layout is placed diagonally into the site on purpose, it wants to stretch the moving line from city interface to the entrance, at the same time, the unique shape makes it more intuitive. Just like a water drop that dissolves into endless winding river, demonstrating serene tranquility along with its surroundings.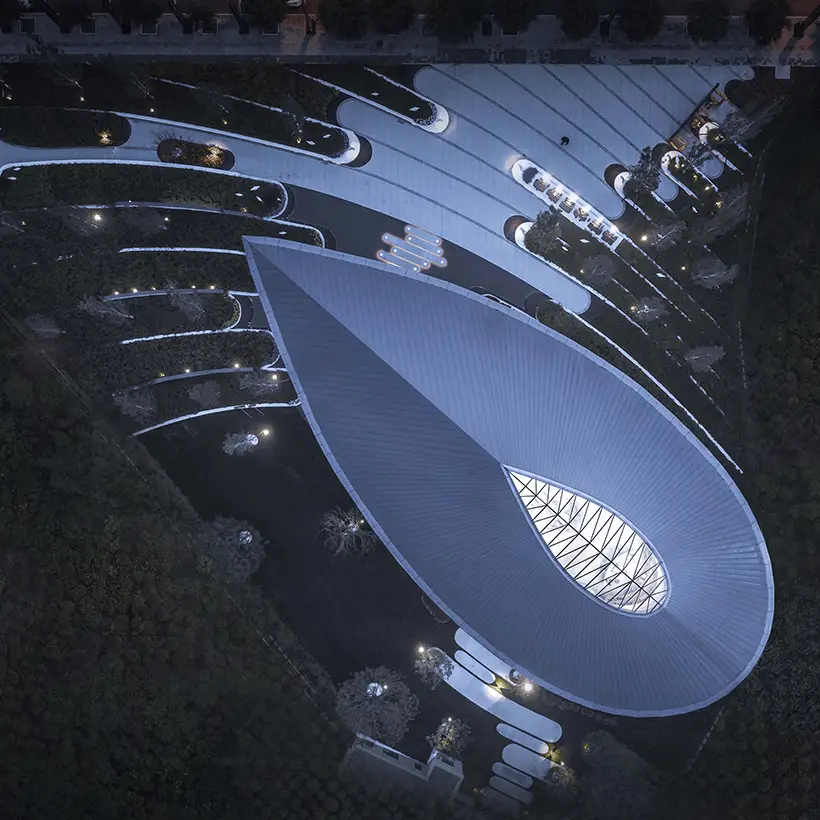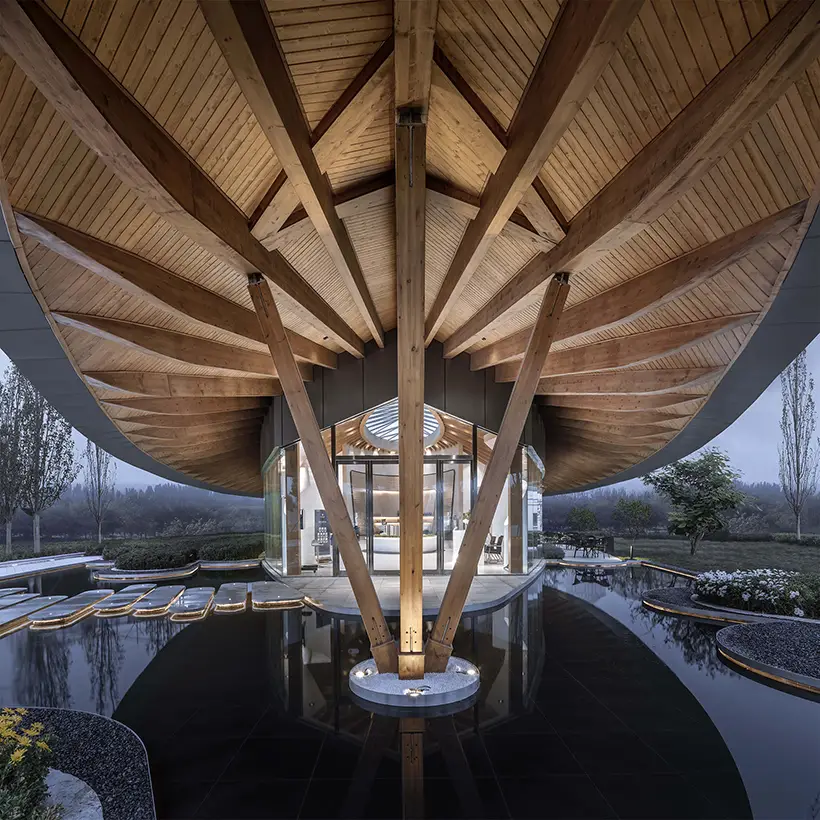 14. Peloponnese Rural Residential House by Ivana Lukovic
This residential house brings back traditional stone stables characteristic using natural materials applied on the elevation and in the interior. Due to the morphology of the place that has slope with a 6m height difference from top to the bottom, the architect decided to create a house with stone stable-like appearance. Therefore, this residential building would fit into the rural surrounding. Using reclaimed local stone, this building also features grey roof tiles, wooded handmade shutters, and black aluminum façade windows frames.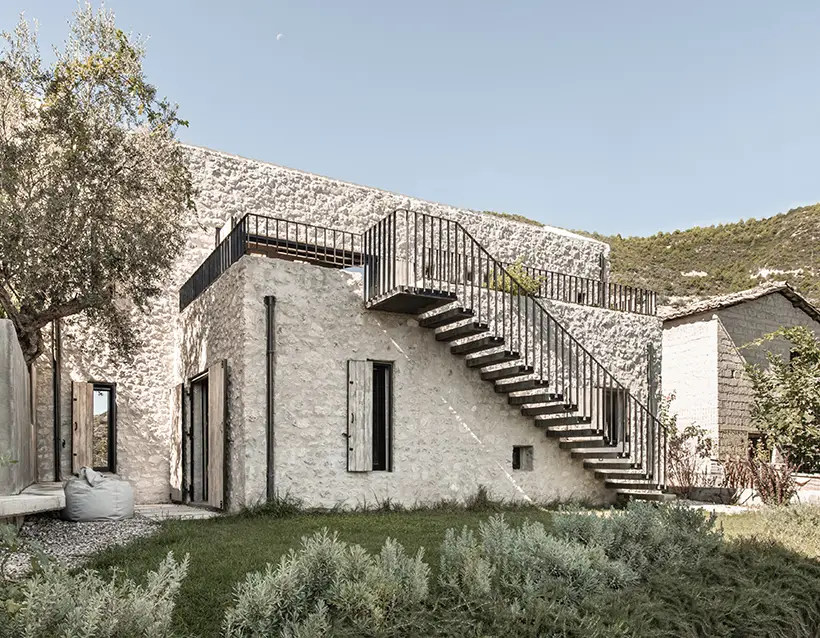 15. Born With Legend Community Center by Shanghai PTArchitects
The design of this building focuses on an open space in a confined urban fabric. Every detail has been carefully considered to meet architectural requirements and boundaries of urban planning. Located in the Gulou District of Xuzhou, Jiangsu Province, it stands in the center of old neighborhoods, adding public facilities for these historic communities.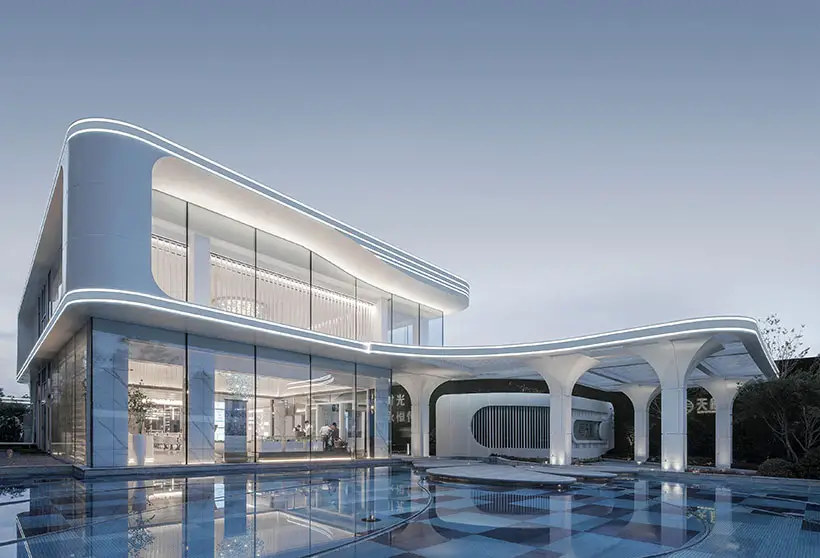 16. Solar Veloroute Multifunctional Photovoltaic Structure by Peter Kuczia
Veloroutes a.k.a bike roads have become increasingly popular in urban cities nowadays. Bikes have become, personal, modern transportation that allows rider to avoid getting stuck in a traffic jam and the hassle of public transportation. This structure has been designed to cover bike routes with electricity-generating photovoltaic modules and at the same time, turning it into attractive landscape structures. It reminds you that we need to switch to sustainable mobility to create better environment for the future.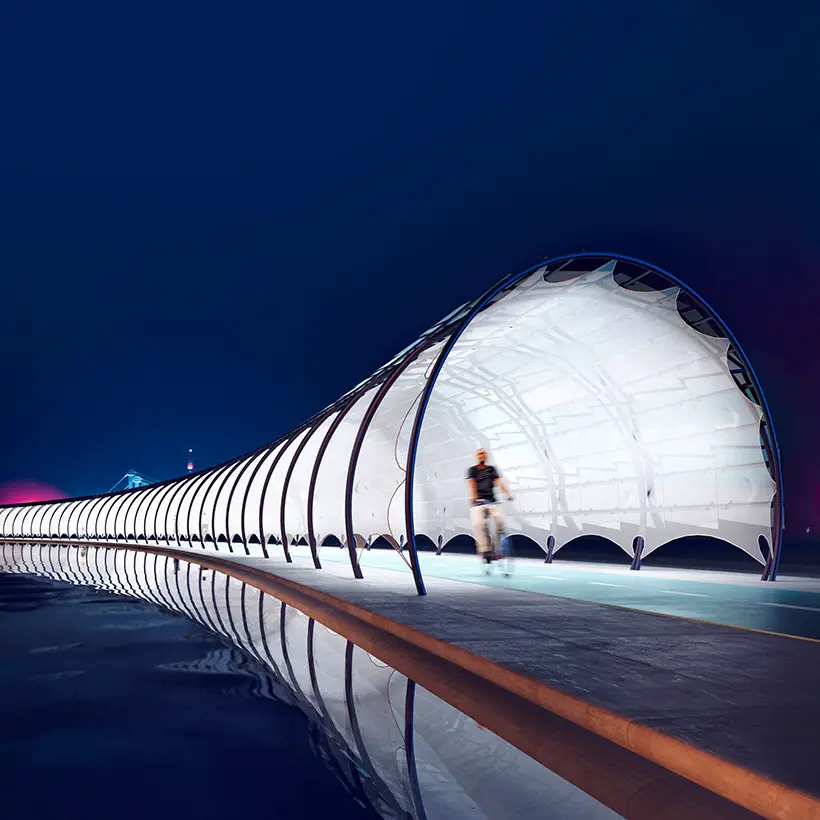 17. The Inhabited Roccolo Private House by Edoardo Milesi – Archos srl
At a glance, this house looks like a bird house. Well, it's a contemporary reinterpretation of typical building of the Lombard landscape. It's not a mountain bird catcher, it's actually a private house, a home for holiday. Designed to help you escape busy urban world, this house features modest and simple forms along with natural materials such as wood and concrete.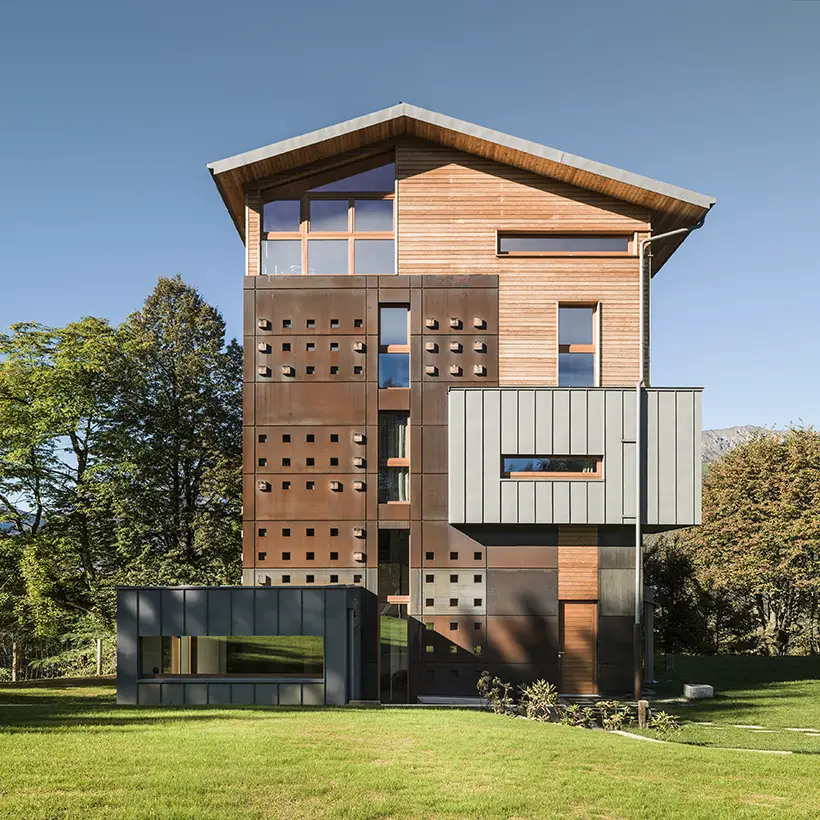 18. Escape House by Hohyun Park, Hyunjoo Kim and Seonggon Cho
Inspired by the song La Villa Strangiato by Rush, Escape House just like its name suggests, it features unique form (considered embarrassing) that makes this house stands out from the crowd, as in a mysterious place waiting to be explored. In fact, it looks massive and out of place from its surroundings. Residents of "E"scape House can enjoy various views from the inside of the house, it's a place where you can escape from your ordinary daily life.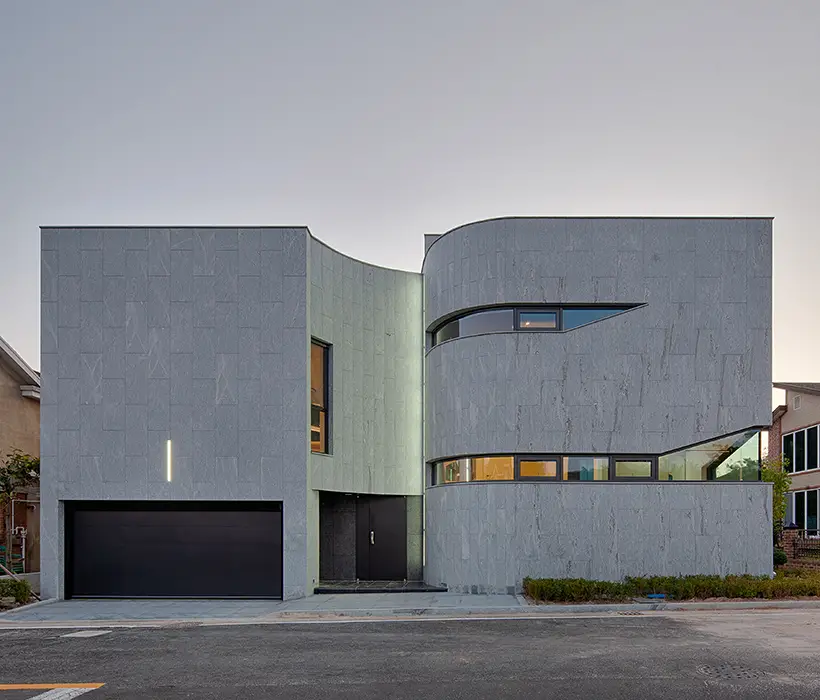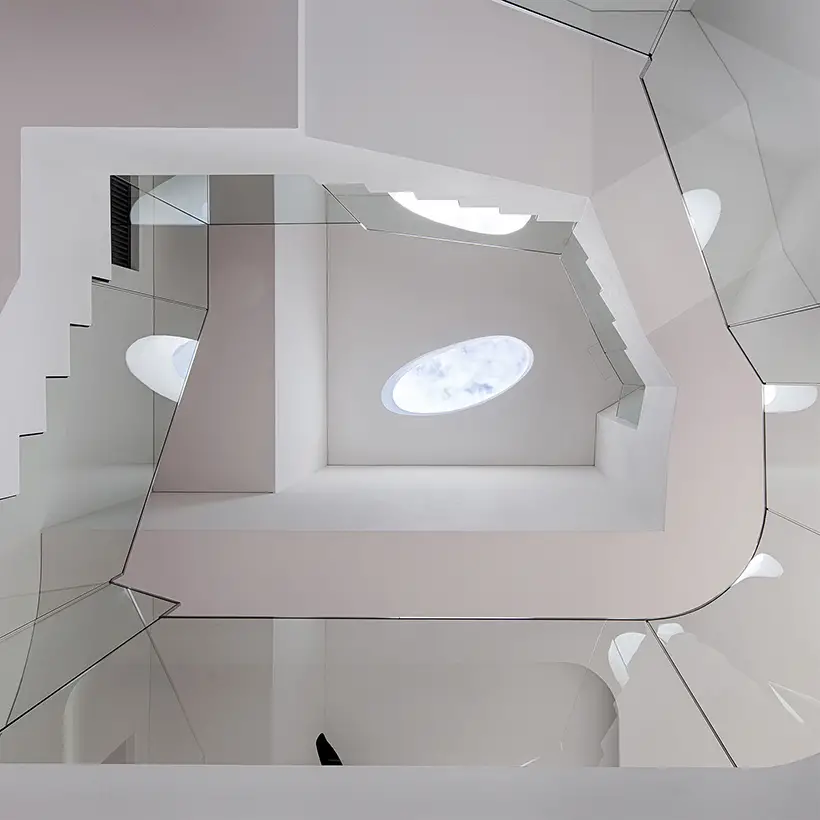 19. Soki Atami Hotel by UDS Ltd.
It's a hot spring hotel inspired by Toji, a process that heals you and offers health benefits. The use of wood material creates welcoming atmosphere, the architecture showcases local culture and history. Guests can enjoy healing effects from hot spring bathing as well as cuisine specially prepared from natural and locally-sourced ingredients. It brings back traditional Ryokan experience to modern lifestyles.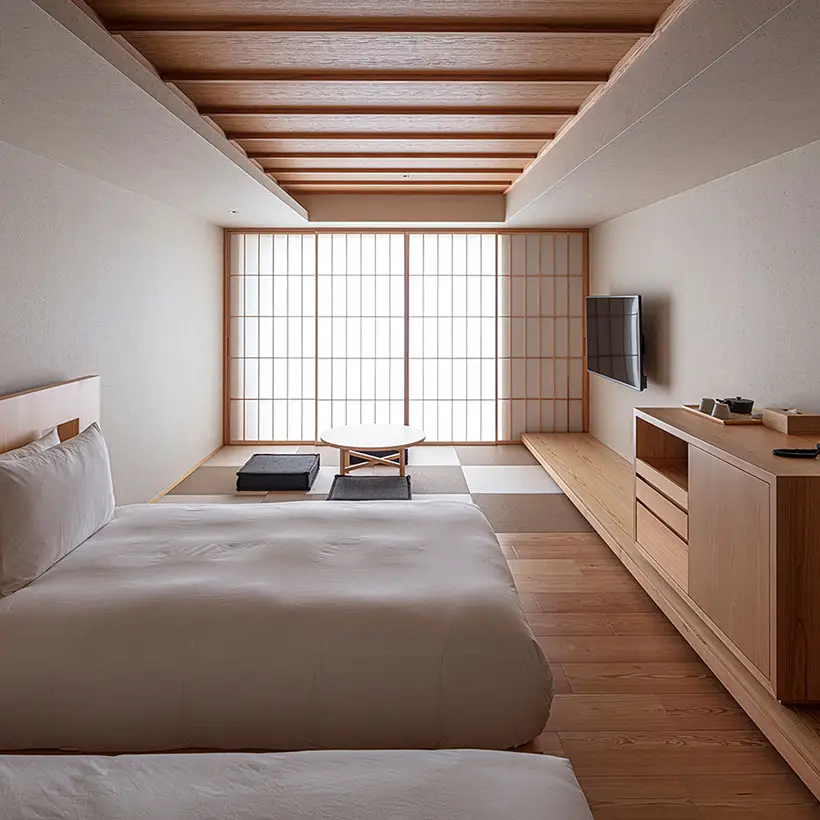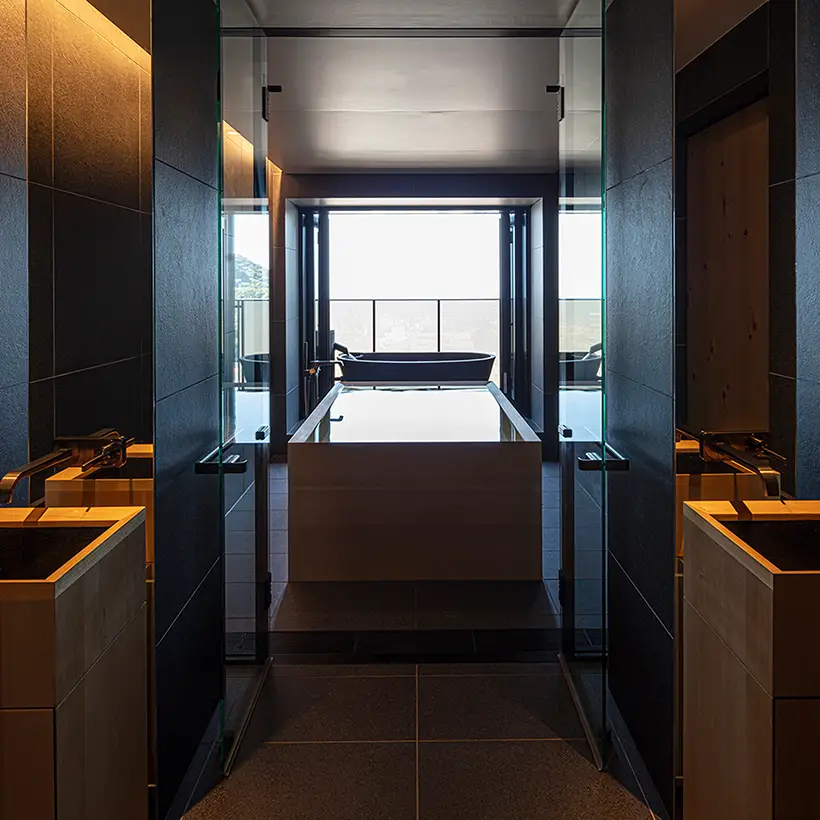 20. Colorful Palette Educational Institute by Wei Cheng Lin
It's an ideal kindergarten where the design is based on educational and needs of children with correspondence on the historical culture of the site and its environment. The colorful building is integrated with its urban green space and water canal heritage on the site, it's cheerful and lively. It has colorful stairs, rainbow trails, ecological farm, to sandpit recreation areas. The architecture design focuses on the idea of creating connection with not just living environment, but also local community.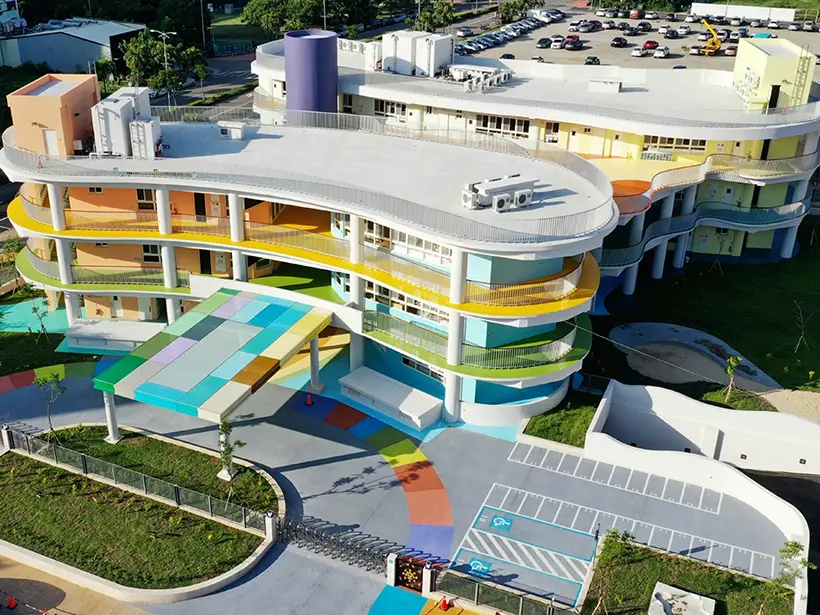 Submit your project to get a chance to win this prestigious design award: https://competition.adesignaward.com/call-for-entries.html, take your time and enter your best work(s). Results will be announced to public on April 15, 2022. Selected 20 winners will be featured on Tuvie as well.
*Some of our stories include affiliate links. If you buy something through one of these links, we may earn an affiliate commission.