Round Trip is the newest wrist watch from TokyoFlash, previously they released Round Trip as a pocket watch. You'll get the same cool and beautiful LEDs display with smoked black glass and polished stainless steel. As you touch the button, this watch will display the time in bright and colorful LEDs. It might take awhile to learn to read the time using Round Trip, but once you master it, you'll be able to read the time at a glance.
Hours are displayed in the inner ring in orange, in the same position as hours on a clock face. Minutes are displayed in the outer ring in blue in three minute intervals in the same position as minutes on a clock face. Green LEDs show two single minutes at the bottom of the display. Check out the interactive operating guide below to learn more.
From : TokyoFlash [Buy it here $169.73]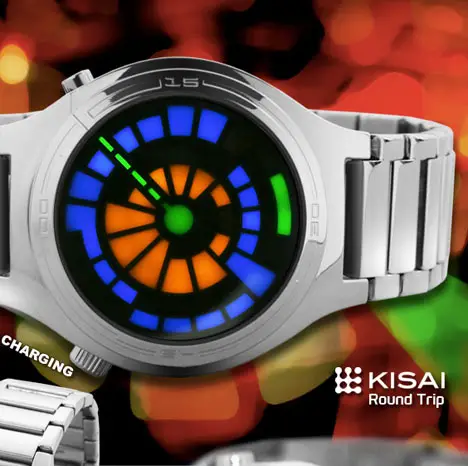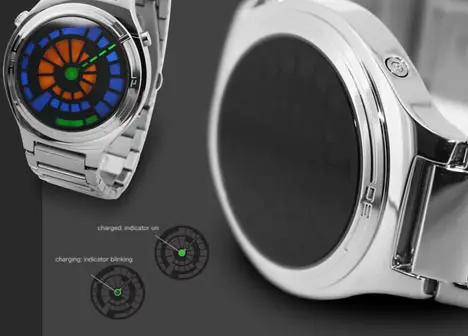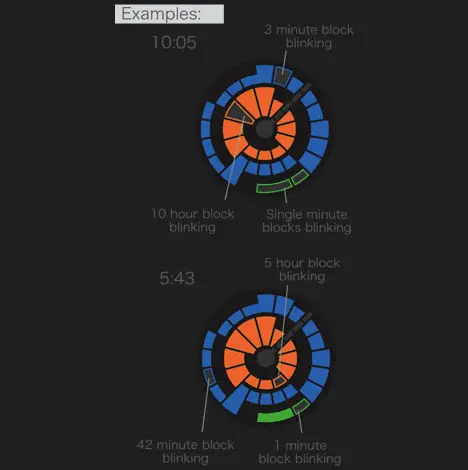 *Some of our stories include affiliate links. If you buy something through one of these links, we may earn an affiliate commission.