Timber Shuttle is part of Timber Mobility project where the transport of tomorrow would be a hybridization between individual car and public transport. In the future, as our world is getting overpopulated, space give to vehicles will not be as large as it is today. Furthermore, we can see that more and more lanes are taken away for the installation of autonomous shuttle, transporting more people to different places just like buses without drivers. Hopefully, in the future, people would rather use public transport instead of private cars.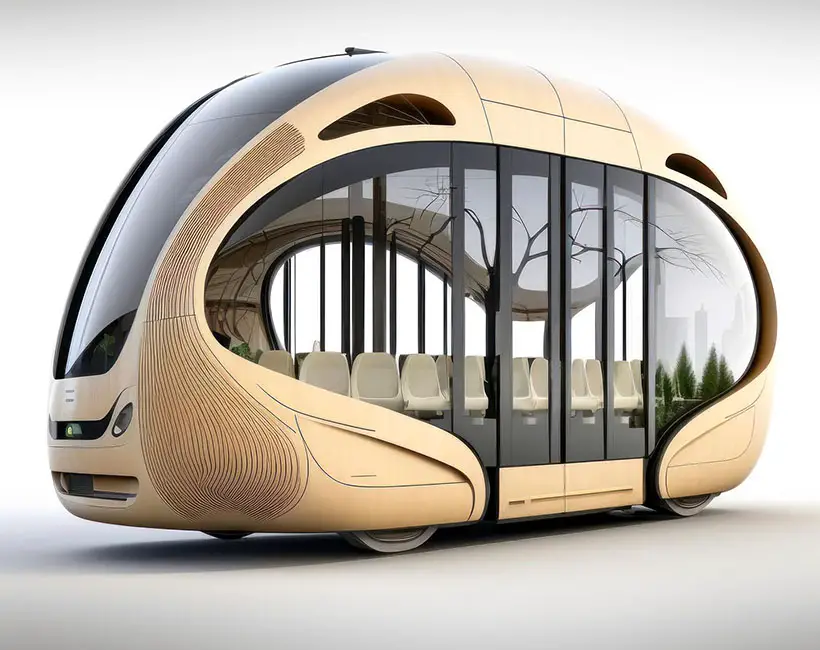 Most people spend around an average of 50 minutes a day when they have to drive between home and work, they have to spend this precious time with hands on steering wheel. Well, connected and autonomous shuttle would promise energy and time savings, you can do different things while enjoying the ride.
Timber Shuttle is a vision of future mobility from Vincent Callebaut Architectures. This connected hybrid shuttles are manufactured from bio-based materials such as CLT, integrating renewable energies in the solar cowlings. The batteries can be recharged through dedicated dynamic induction routes, this system can also recharge electric cars while on the road, reducing the need for high-capacity batteries or charging stations.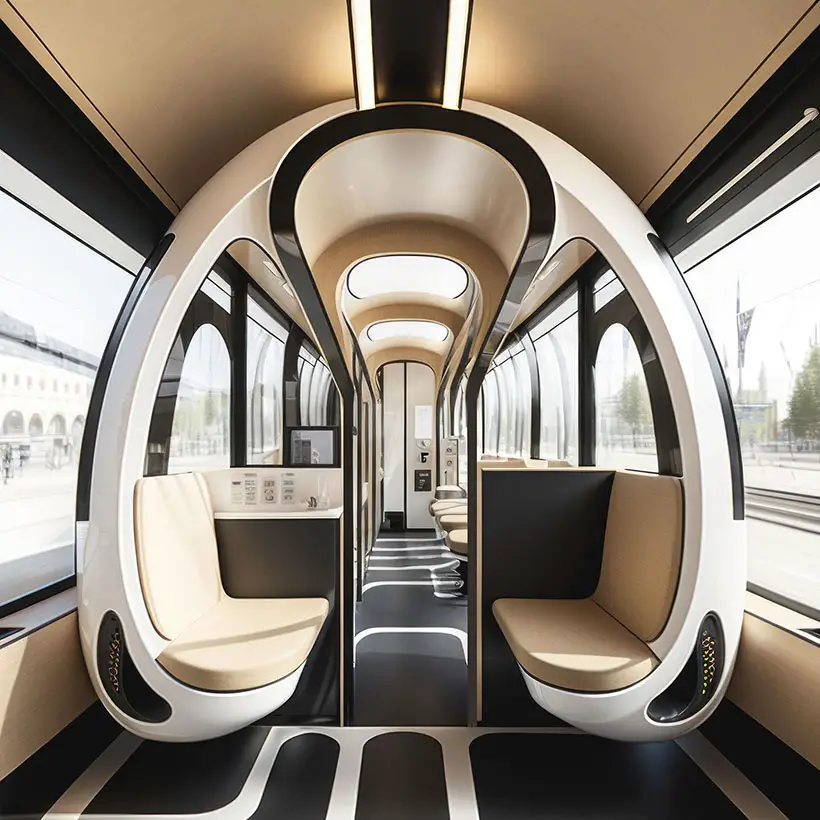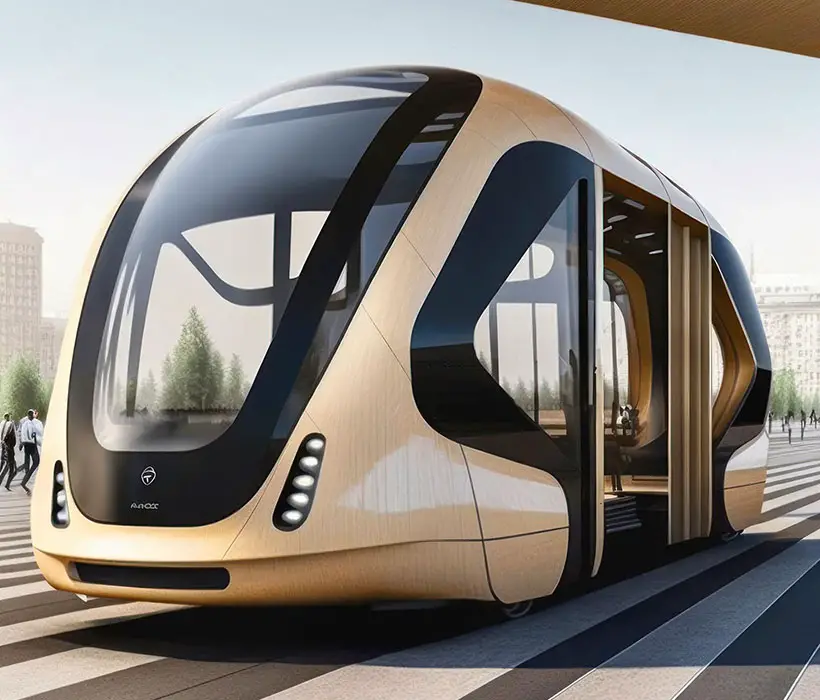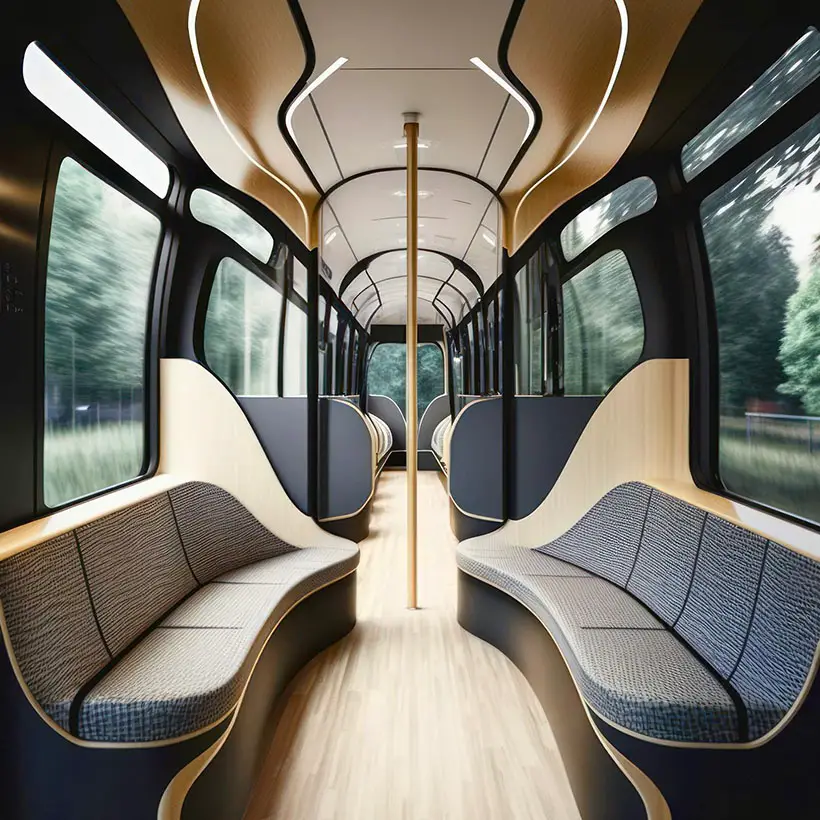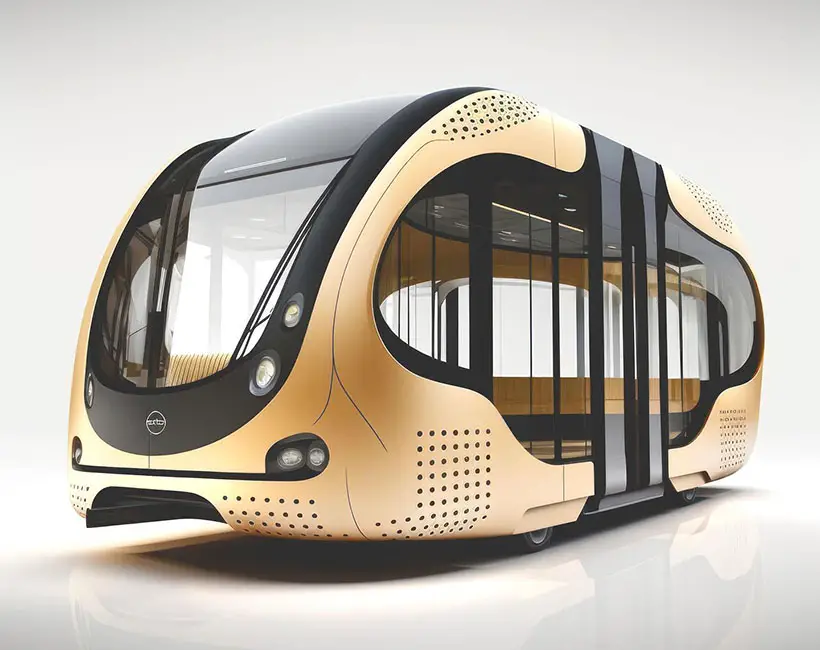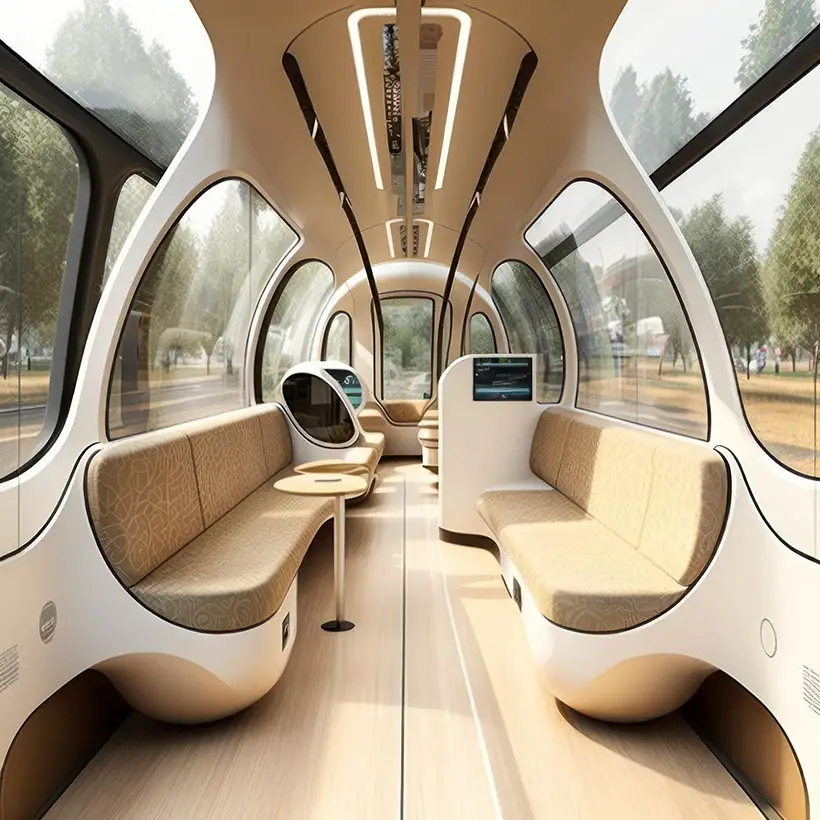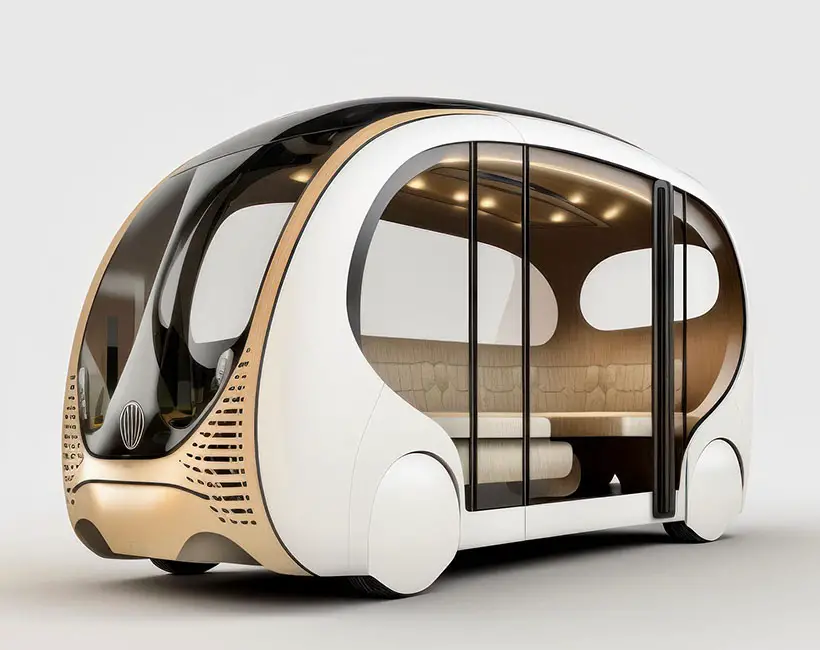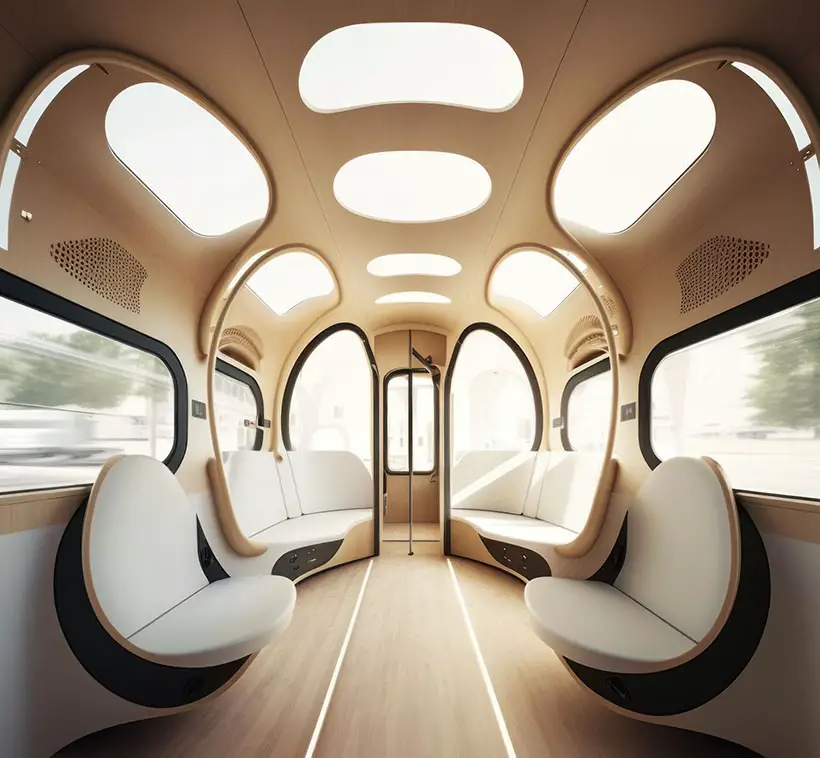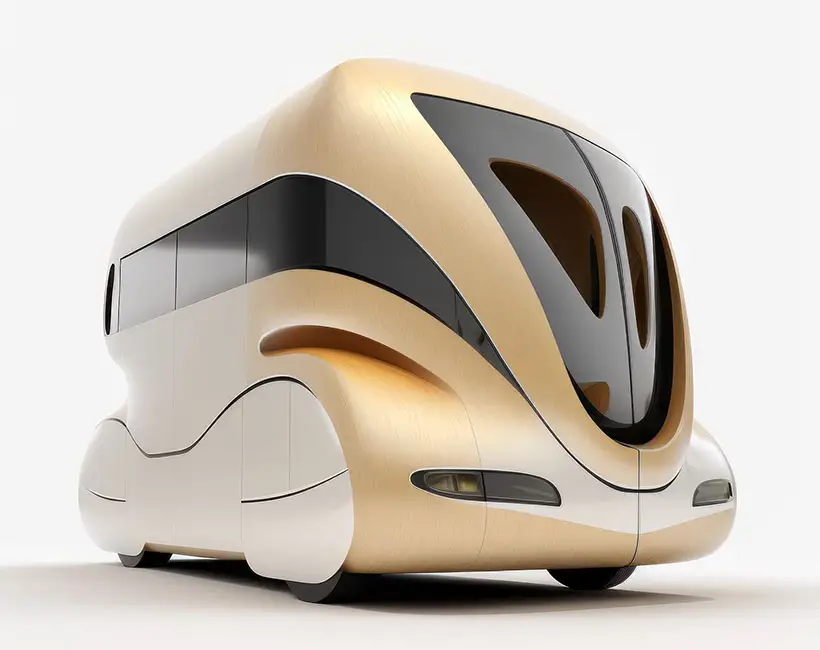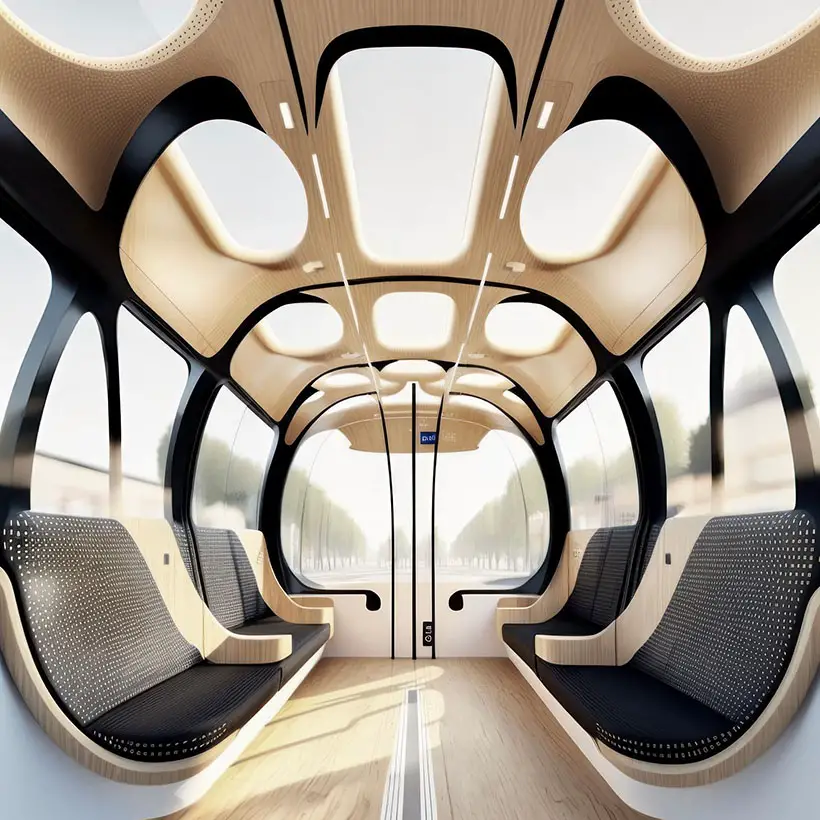 Here are several ideas for Timber Car from Vincent Callebaut: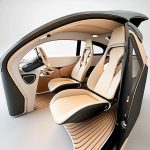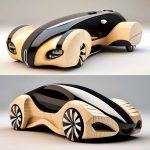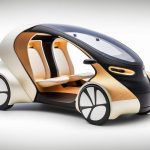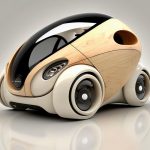 *Some of our stories include affiliate links. If you buy something through one of these links, we may earn an affiliate commission.