Do you love living off-the-grid? Try this TigerMoth Camper Trailer for your next adventure. It's a lightweight yet durable camper, it is towable by most 4-cylinder vehicles to almost anywhere you want. Featuring built-in electrical, LED lights, water, 12V outlets, and solar panels (optional), you have anything you need on your outdoor adventure. It has a large side hatch, giving easy access for loading/unloading, it also offers amazing views of your surroundings, including feeling breeze from all angles.
For the exterior storage TigerMoth Camper Trailer offers roof rack system, front cargo step, tongue mounted toolbox, and roof cargo deck. It has 12-inch of ground clearance thanks to 15-inch radial tires and torsion axle.
Designer : Taxa Outdoors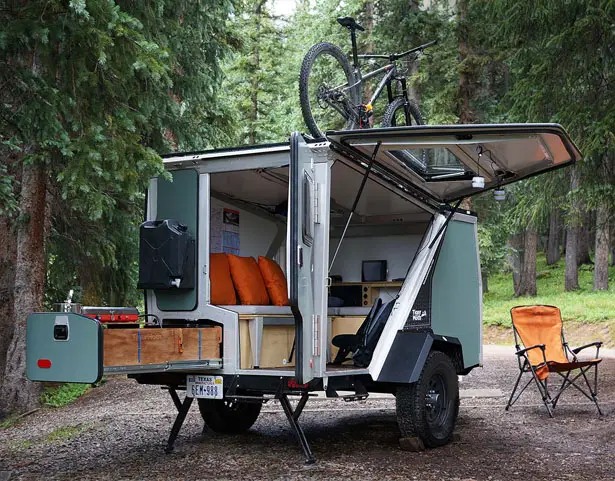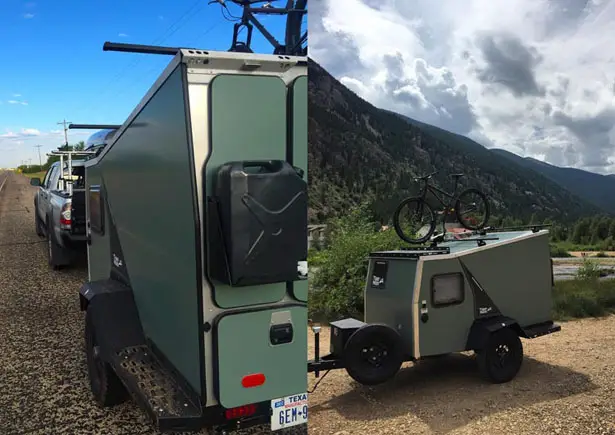 Inside this compact trailer, you'll find bed, lounge, and storage system. There's a pull out kitchen drawer, 5.5 sq. ft. of counter-top to be exact, including cutting board and 2 spacious cubbies to keep your cookware. There are many attach points that you can take advantage of for any wall/ceiling mounted items.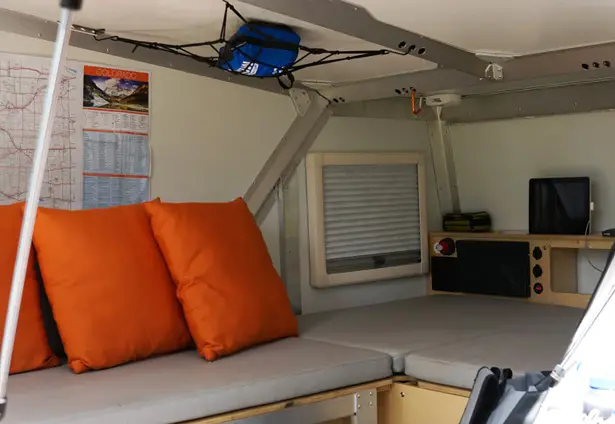 More images of TigerMoth Camper Trailer: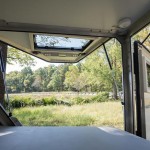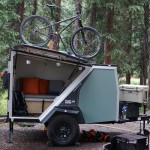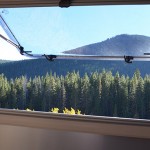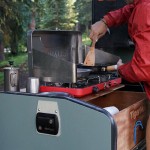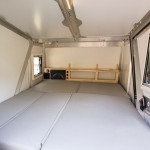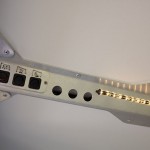 *Some of our stories include affiliate links. If you buy something through one of these links, we may earn an affiliate commission.