TidyBoard is a bamboo cutting board that helps you cut your food prep and clean-up time in half. It can also help store your food easily through its included BPA-Free, food-grade silicone containers. The design of this cutting board streamlines with your food prep by placing strainers, catches, and containers at the end of your cutting board, the smart design allows you to chop fruits or veggies without mixing scraps. You can effortlessly clean up with just one swipe of your hand.
The hanging design of the containers help to maximize your countertop space, this is really useful in a small kitchen. Food prep can be done fast and fun even in a tiny kitchen. [Pre-Order]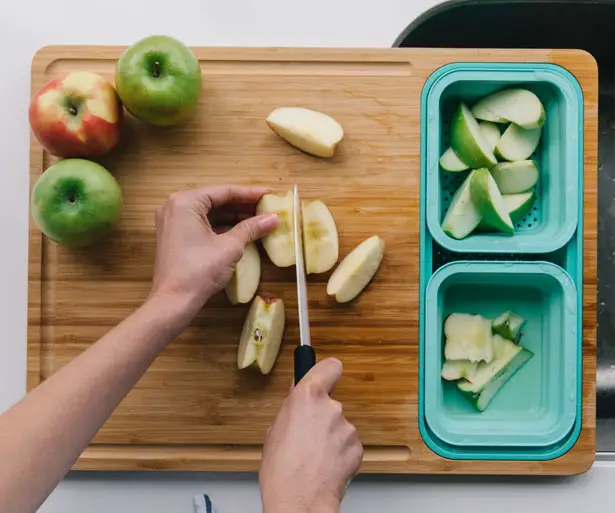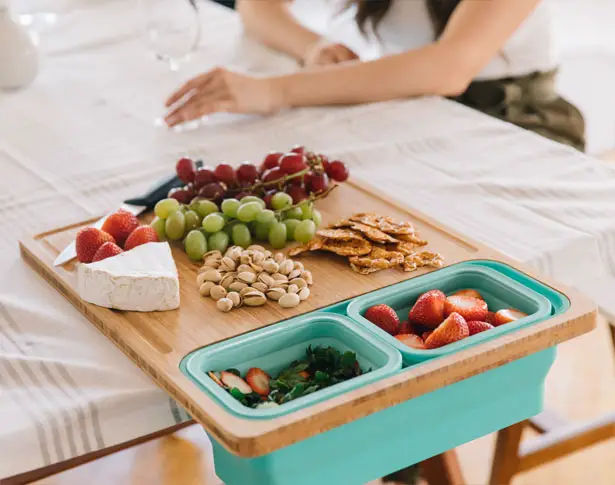 Use TidyBoard and keep that hanging off the edge over the sink, you can utilize that previously unused space. It comes with collapsible containers that save more than 50% of your cabinet space. These containers are microwave friendly, they are convenient for storage and organization. The Bamboo material is antibacterial and maintains durability for years, it won't dull your knives. You can use the strainers nest into the end of this cutting board for straining directly onto the sink, hands-free. These strainers are also collapsible. Designed and developed as a lever, TidyBoard stays steady even with heavy load in the containers, yes the design process was influenced by math and physics. It can hold up to 9lbs of food while hanging off your counter.
TidyBoard helps eliminate cluttered counter, prepped foods don't have to mix with food waste. [Pre-Order]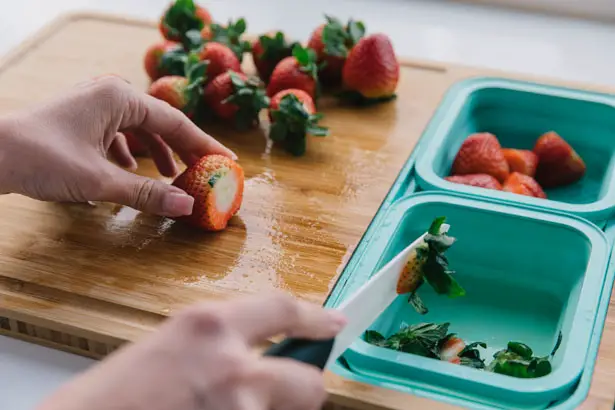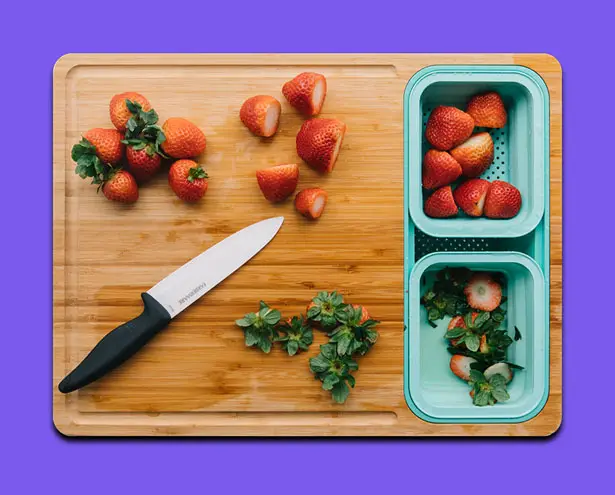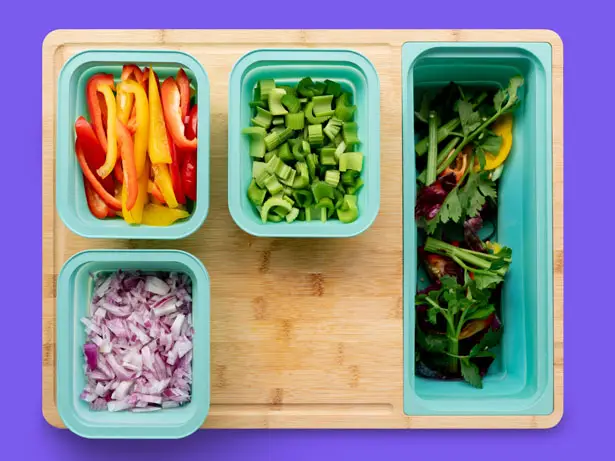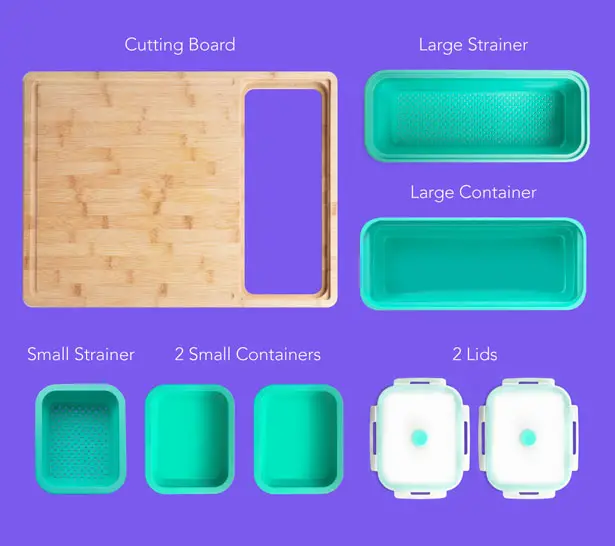 *Some of our stories include affiliate links. If you buy something through one of these links, we may earn an affiliate commission.