If you like your party to be big and loud, this is the perfect place to hold one. Having a yacht as a party place, gives you the opportunity to party non-stop, without having the police on your doorstep and everyone "making like a banana and split" part. This amazing yacht has been inspired from Azimuth Flybridge 70, the designer Hyun-Seok Kim planned the 70 feet yacht to bring a great and unforgettable experience to its owners and passengers. The upped deck of the yacht has four guest rooms, this planning guarantees more space in the owners' room and the placement of wide stairs between the main deck and the lower deck.
Designer : Hyun-Seok Kim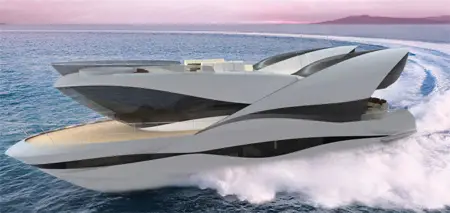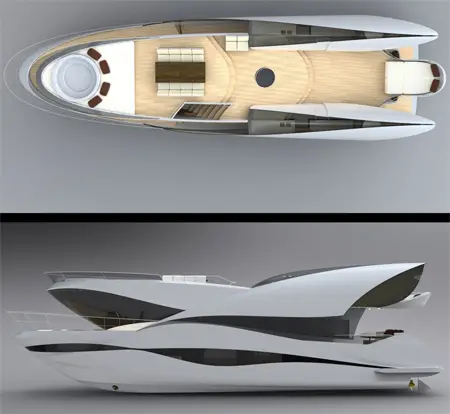 Due to this layout, the bathroom is bigger than usual, thus a sauna has been fitted inside. This aspect also gives the passengers the feeling the main deck and lower deck are one and the same. The designer has fitted the yacht with a kitchen area on the lower deck. The kitchen has been placed near the stairs and has been designed for a comfortable and relaxed cooking experience. The dinning area is on the main deck, very close to the kitchen. The main deck has the space for an indoor party and the front window panorama, relaxes the eye with unique views of the surroundings. The upper deck has also been fitted with a dinning area, in case the guests want to enjoy the sun and the views, while taking a snack. The designer added to the upper deck a swimming pool and sun beds. The new 70 feet yacht enables its passengers to enjoy sea, recreation, stunning views and incredible parties into a fantastic new way.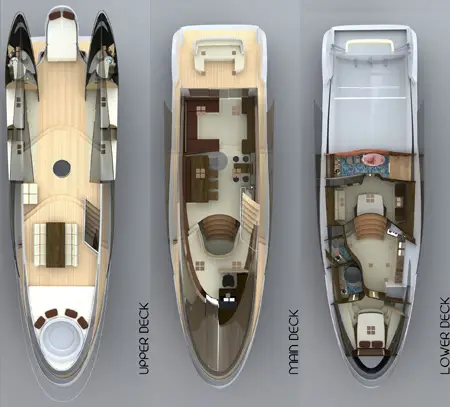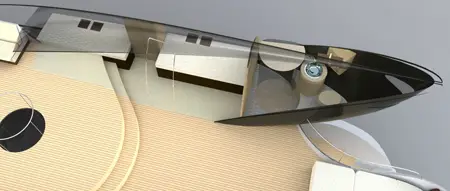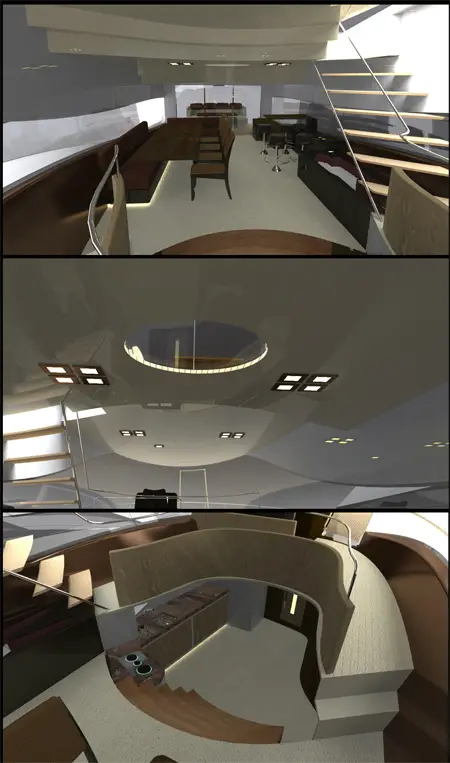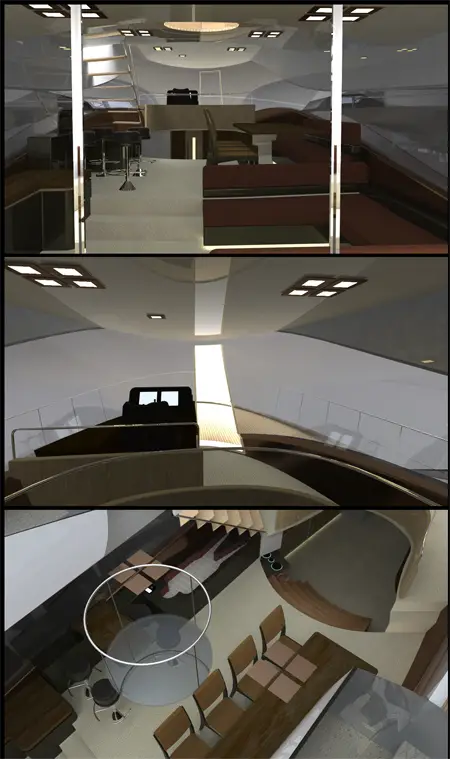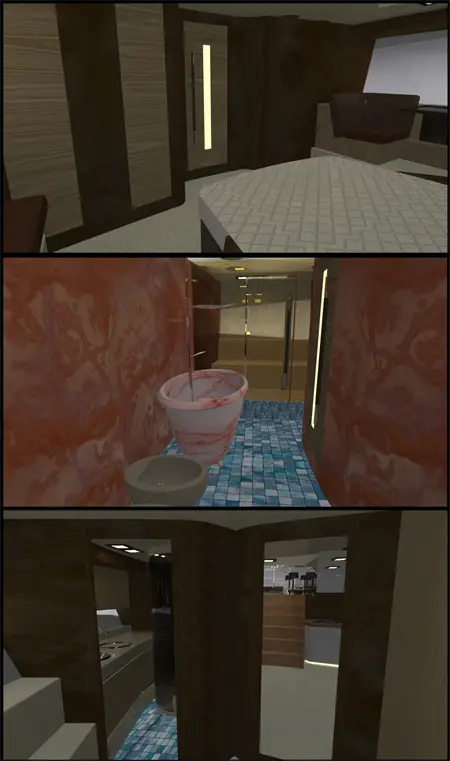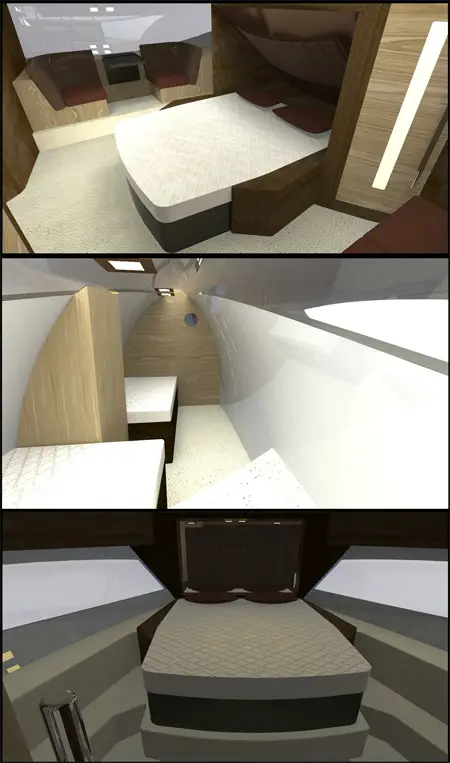 *Some of our stories include affiliate links. If you buy something through one of these links, we may earn an affiliate commission.