People nowadays don't have the time to spare on their daily hygiene as they used to. Now everyone is more concerned about their job and carrier and how to earn more money. Even if you were a great business man, and you'd buy your clothes from luxurious stores, or if you spent hundreds even thousands of dollars on shoes that allow your skin to breathe easily, your feet would still present the specific odor we are all familiar with. It's not about the shoe brand and how this will help you get rid of the smell, it's about plain old hygiene.
For your convenience, Sonagra Bhagvanji, designed the UV-Blower. A system that uses UV rays and air to dry your shoe and to clear it of the bacteria that releases the odor.
The bacteria develops on your skin, because we wear our shoes 8-10 hours a day, sometimes even longer, depending on our job. Due to this stress, the air that is trapped inside the shoe around your foot, allows bacteria to be formed. This bacteria is not only found on your foot, it makes its way through the sock and into the interior material of your shoe. The UV-Blower is a wonderful solution to this daily problem. The main idea that encouraged Sonagra to create such a device, was to eliminate the embarrassing and awkward situation people are put through, due to the foot odor. The main mechanism of the UV-Blower is based on ultraviolet sterilization and forced air. At the tip of each shoe hanger we can see the UV bulb that removes the bacteria from your shoe. In the help of the UV rays, comes air, which is forced through the air blowing mechanism. The UV-Blower is the perfect way to keep your feet healthy and odor free.
Designer :  Sonagra Bhagvanji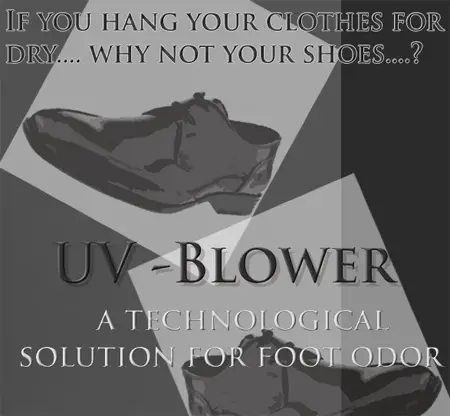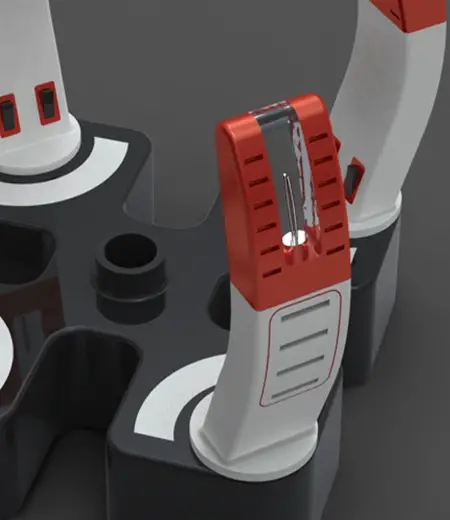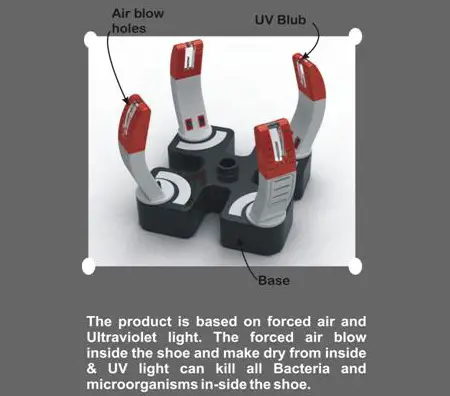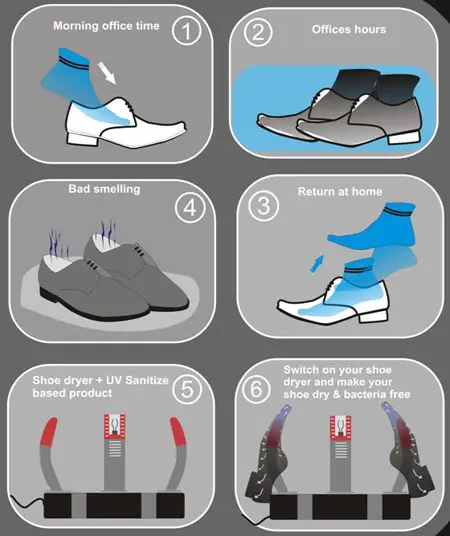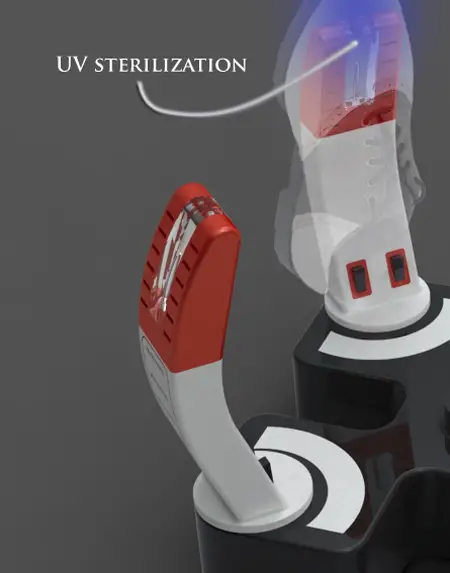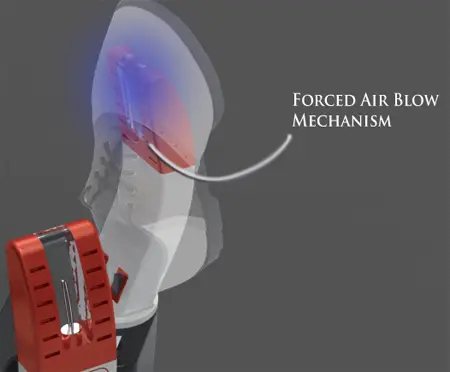 *Some of our stories include affiliate links. If you buy something through one of these links, we may earn an affiliate commission.