Helios Motorcycle was inspired by a god of Greek mythology, it aims to bring back the burning beauty of the sun. It features café racer style, multiple unique parts which have been developed with hundreds of hours of craftsmanship. It's a premium project, Tamarit Motorcycles' team is responsible for adjusting valve seats, oversized pistons, chains drive, grinding cylinders, valve seals, and planning cylinder heads. The engine is opened and refurbished with careful modifications that make it as good as new.
This project combines Thruxton 900 with café racer style, it results in a true classic bike in pure racer style. Featuring orange color that replicates a burning sun, Helios was painted several times just to find the perfect color that would enhance the look of this motorcycle.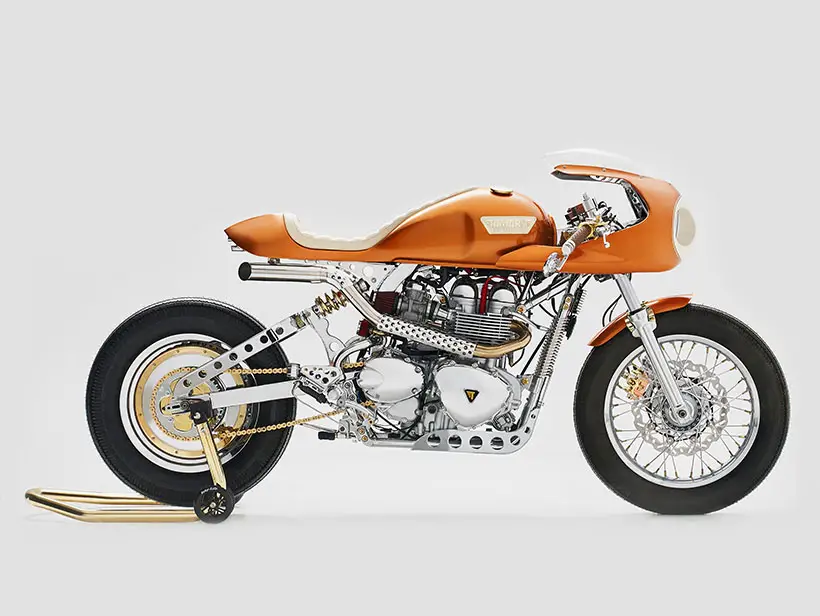 Tamarit Motorcycles explains that Helios has a unique silhouette. One of amazing parts of the project is hydraulic monocoque, this part lifts up, giving access to everything without the need to condemn the bike. Usually on regular bikes, this part is welded, thus, making it necessary to disassemble the bike to access certain parts. The single-seat leather seat is embedded in the tank, it is fully integrated into the shape of the same.
Helios motorcycle is equipped with custom-made methacrylate front fairing, it also incorporates a double headlight. In order to match the color of the seat upholstery, the front of the fairing is also painted in a cream color. The new cooling system is done through the chassis that would definitely lower the temperature.
In order to deliver best optimization of the electronics, the engine control units work as the brain of Helios Motorcycle. This unit comes with Motogadget engine control unit, it is claimed to be the most complete on the market. Therefore, this motorcycle can be completely monitored through your smartphone.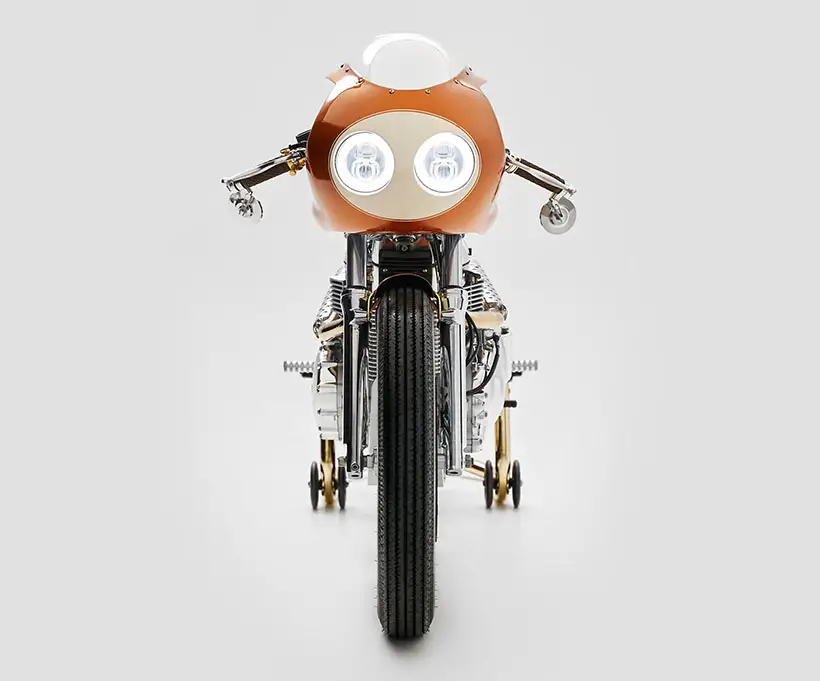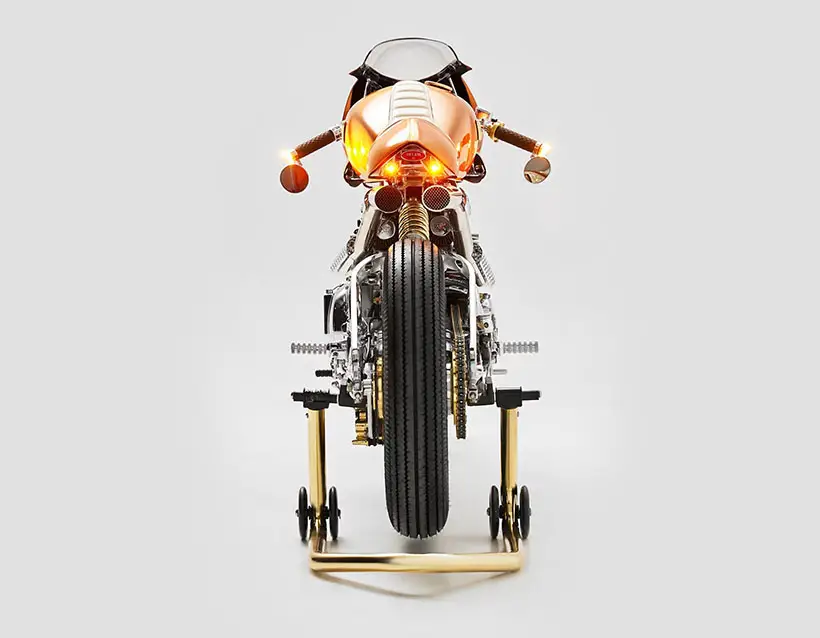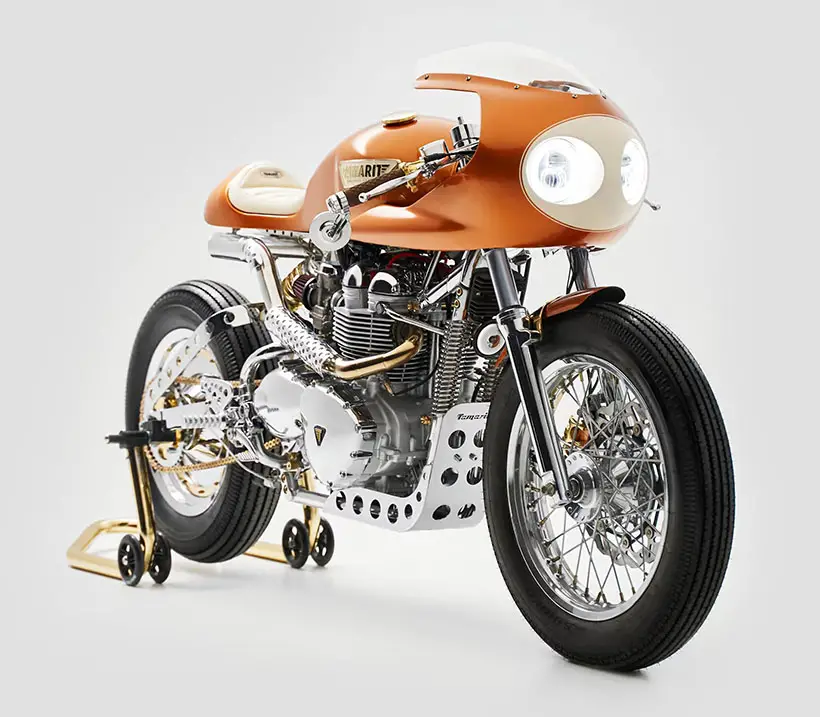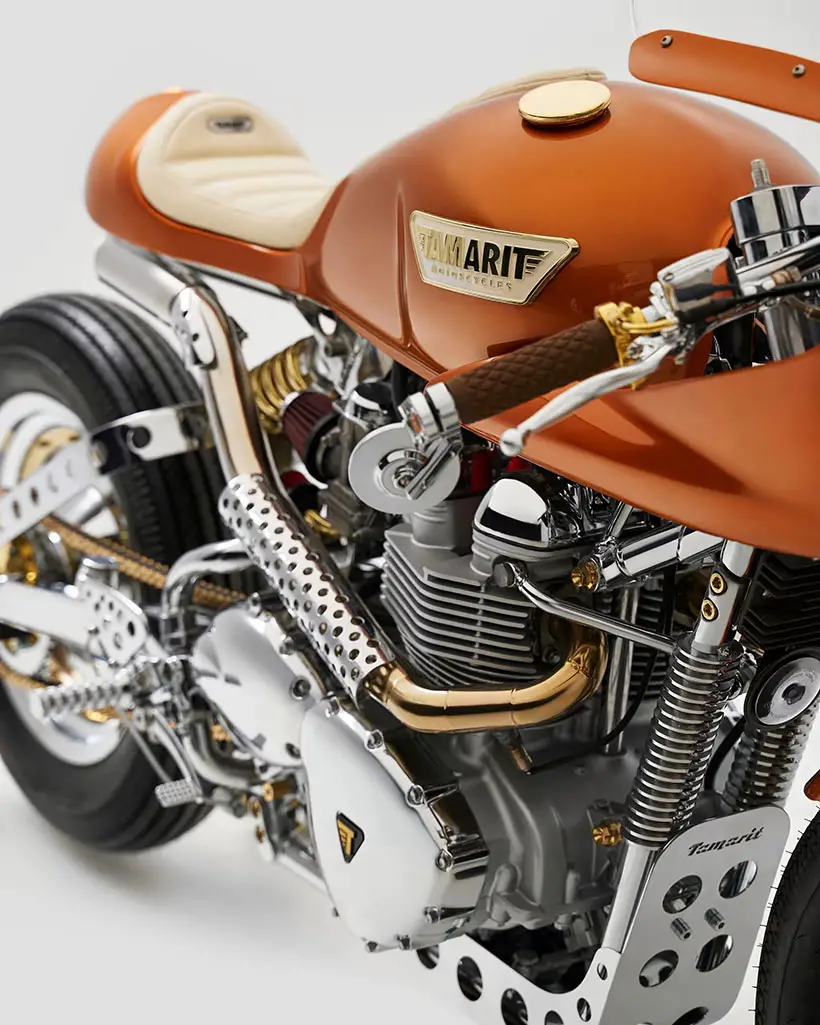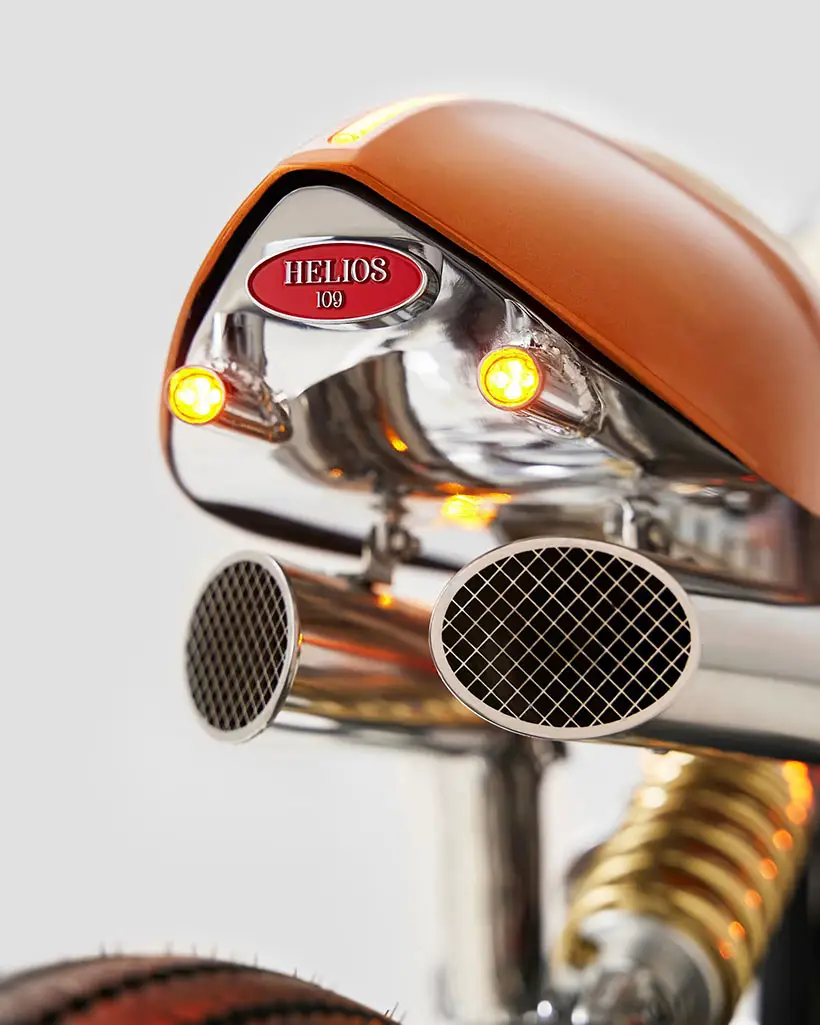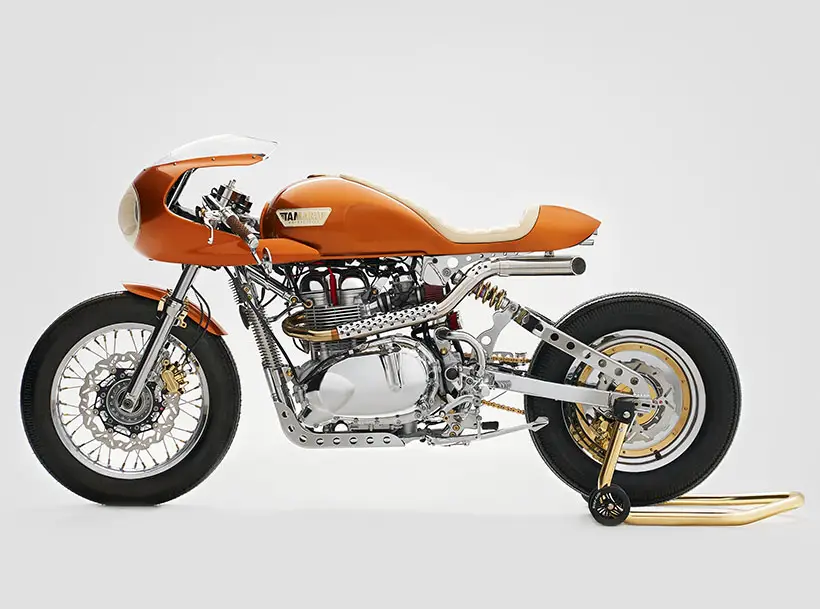 *Some of our stories include affiliate links. If you buy something through one of these links, we may earn an affiliate commission.