The Toshiba Rx tablet PC is an ultimate solution for nurses and medical professionals to perform daily documentation and reference works. It offers quick wireless access to medical and drug reference, patient records and allows instant connectivity with the main database of the hospital. This tablet PC has been designed to save time and boost accuracy by eliminating paper records and has the potential to become a complete hospital solution to save countless deaths each year caused by various medical errors.
The portability and use of state of art medical software of the tablet will replace the nurse's clipboard and increase her functionality. It features a touchscreen interface where the user can interact with various applications and also can be docked on the table for more familiar use. Throughout the hospital there will be several docking base where the nurse can dock the Toshiba Rx to recharge the battery and input data easily through a washable and removable rubber made keyboard. However, in front of the keyboard there is a touchpad located on the raised portion, it also includes mouse option for more convenient use. The entire design is easy for cleaning and disinfecting, which is of vital importance in hospitals.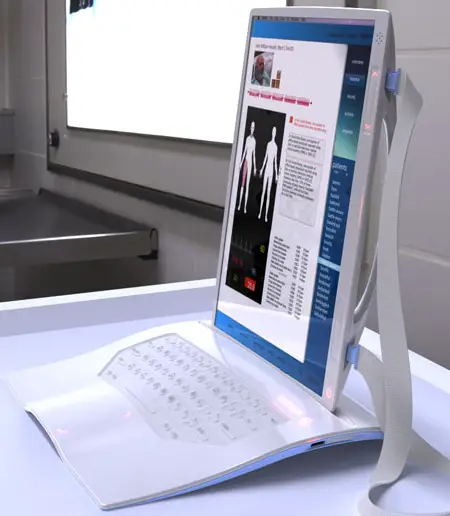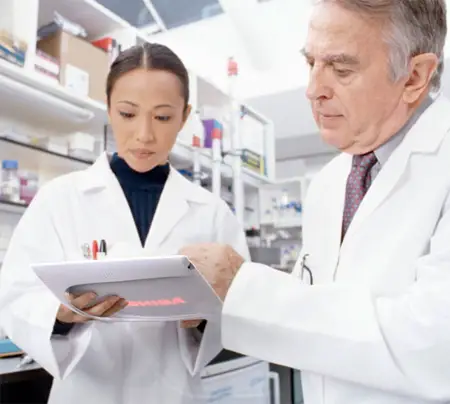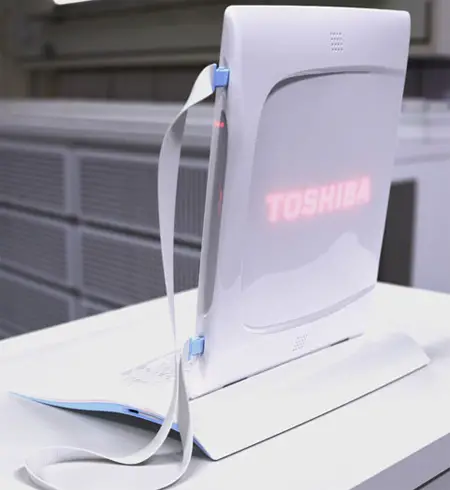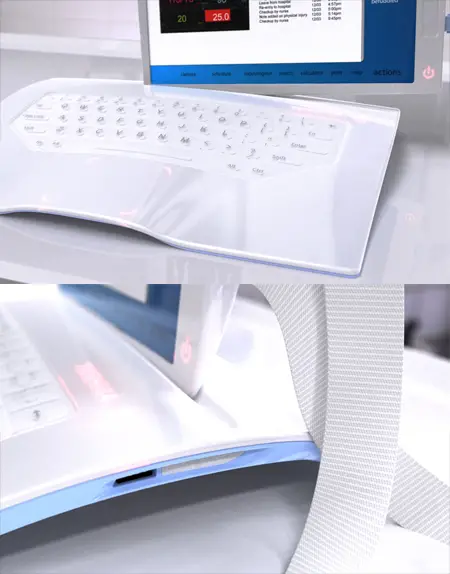 Designer : Geoffrey Cooper
*Some of our stories include affiliate links. If you buy something through one of these links, we may earn an affiliate commission.