Designed with biomimicry as its core design principle, Project M³ is concept motorcycle trying to visualize biological characteristics in a tangible form. The goal of this project is to optimize integration between the rider and their vehicle in order to enhance riding experience and enjoyment. It was inspired by the movie Avatar where the Na'vi people ride on animals and they use neural interface called "Tsaheylu" or "bond", it's where two beings mentally connected and share information with one another. This special connection allows rider to communicate and establish a bond with specific animals where they can ride and control.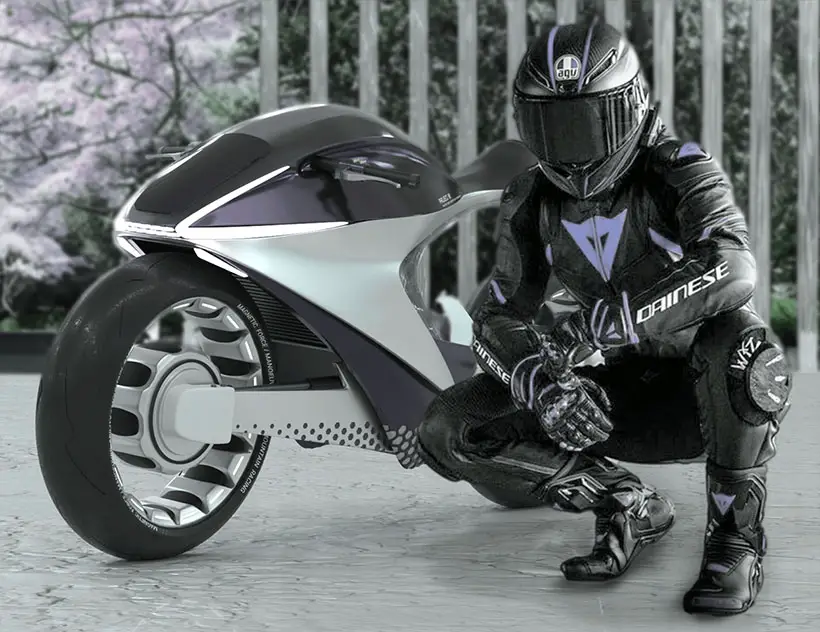 Richard Huang designed this vehicle to evoke similar connection between humans and machines. Project M³ Motorcycle is a concept vehicle that would dramatically enhance your riding experience, it features shape-shifting shell that changes in different speed and environmental conditions. The exterior body undergoes corresponding deformations, enhancing aerodynamic performance while riding.
When a you ride Project M³ at high-speed, the body becomes more compact and streamlined, reducing air resistance. At low-speed ride, it expands to provide better stability, the lights even slowly flicker like a quiet and slow heartbeat. As the speed increases, the rhythm and color of that light flickering also changes, just like accelerated heartbeat. The lights would enhance its visibility under low light environment.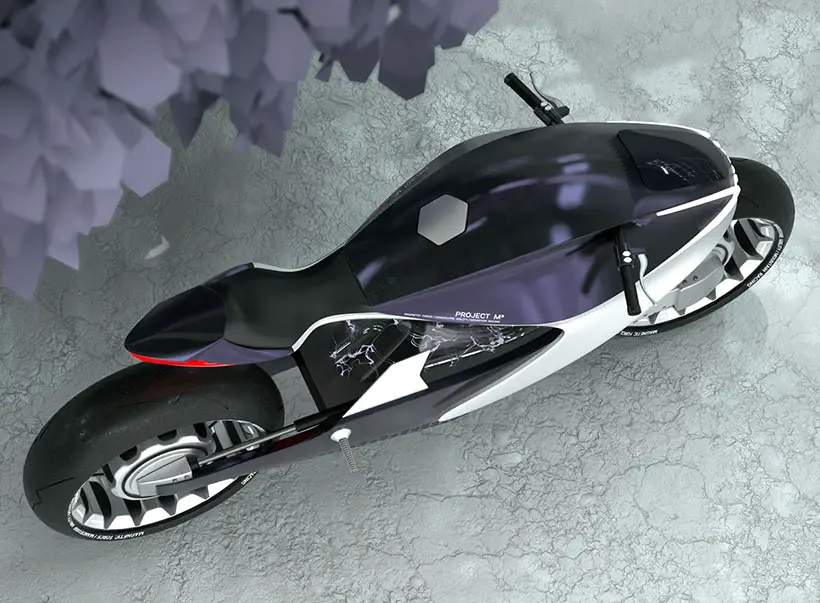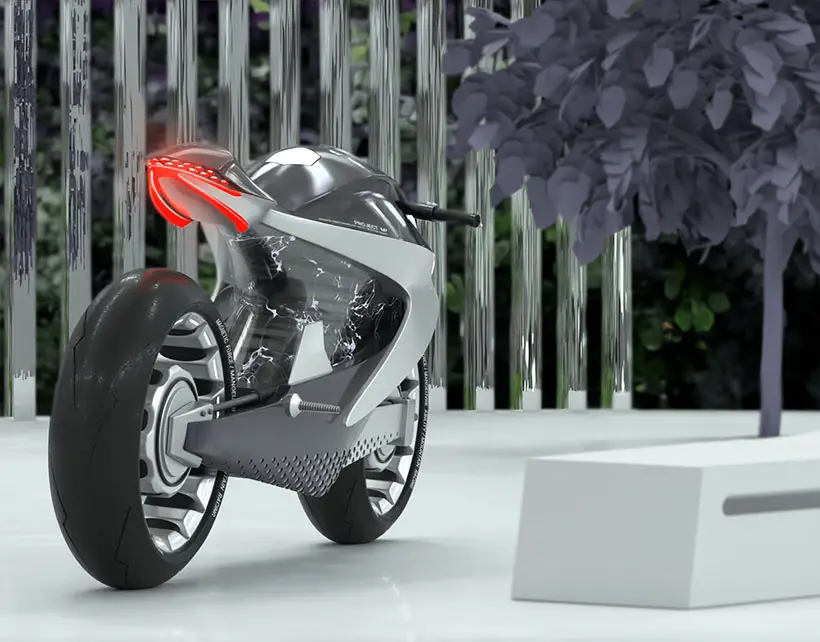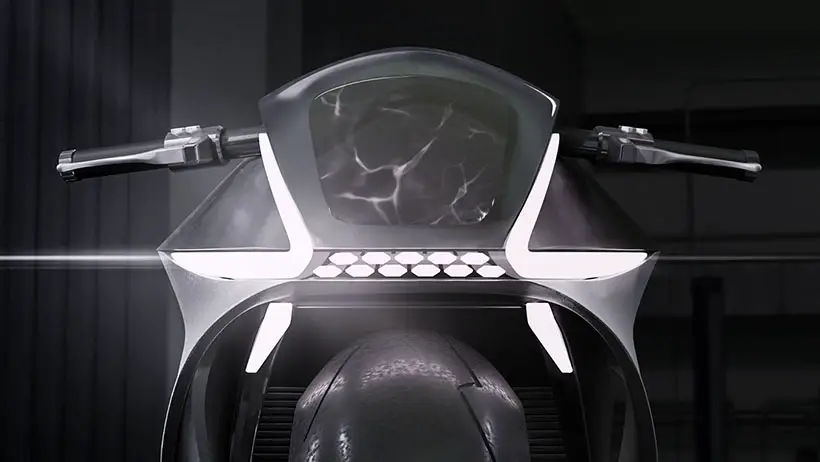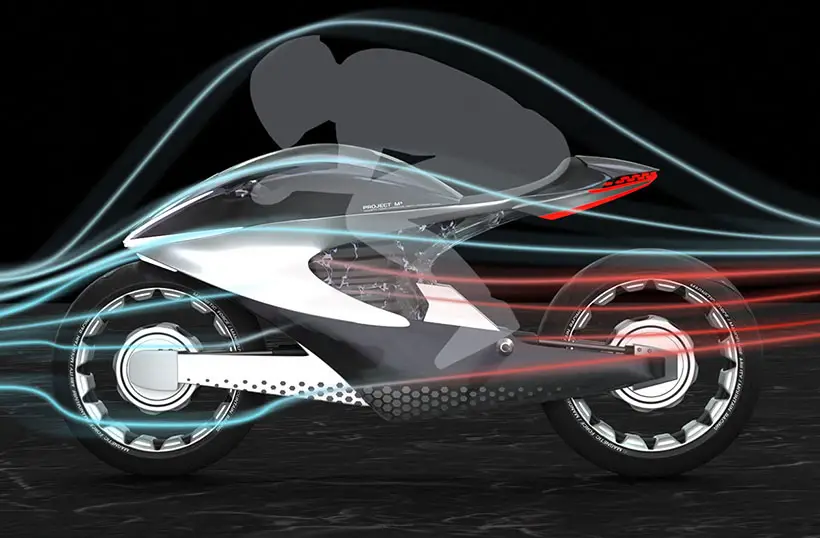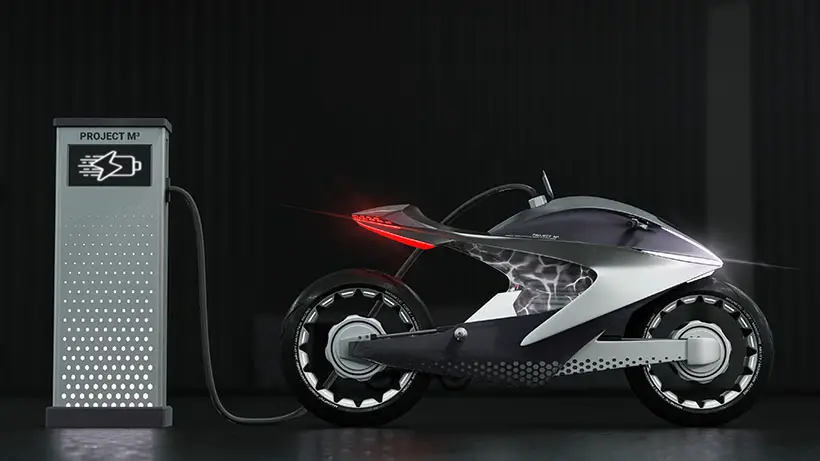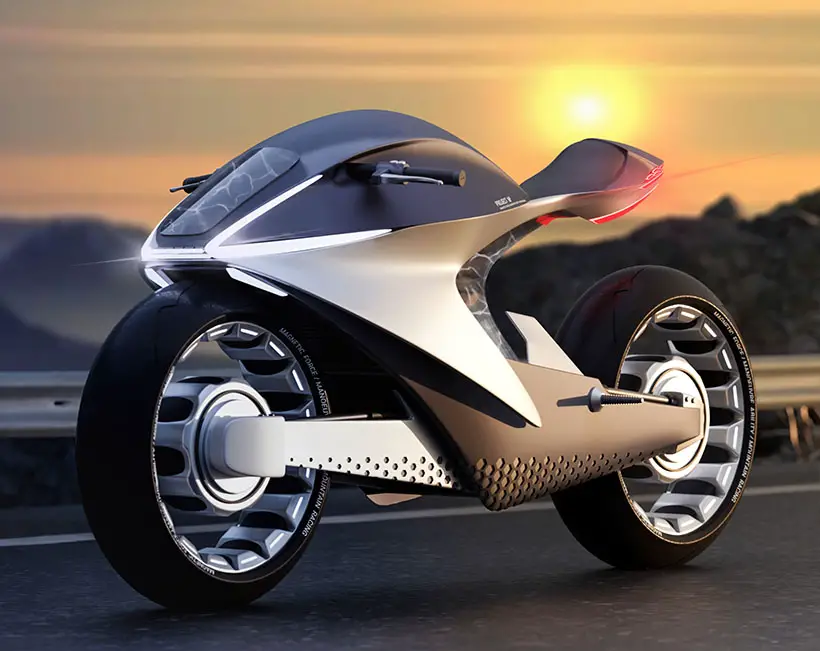 *Some of our stories include affiliate links. If you buy something through one of these links, we may earn an affiliate commission.