Pierpaolo Lazzarini just released The Air Car, it's a concept vision of the future of flying vehicles. It can accommodate one pilot and up to three passengers. Measuring 6-m in length, this concept is a flying car that features ultra-light carbon monocoque that incorporates four rotatable Rolls-Royce jet engines. Thanks to its carbon-fiber body works, this futuristic flying car has ultra-lightweight form that makes it possible for those four jet engines to make it soar to the skies.
Lazzarini Design Studio explains that each jet engine of the Air Car is capable to adjust the inclination and rotation of itself, promising good stability with high maneuverability when turning. This futuristic vehicle can cruise at an estimated top speed of 750 km/h for an estimated autonomy of 1200 km on jet fuel. Due to the rotation of the jet engines (4×4 system), Air Car is capable to maneuver on variable heights and incline its trim depending on the cruising speed requirements.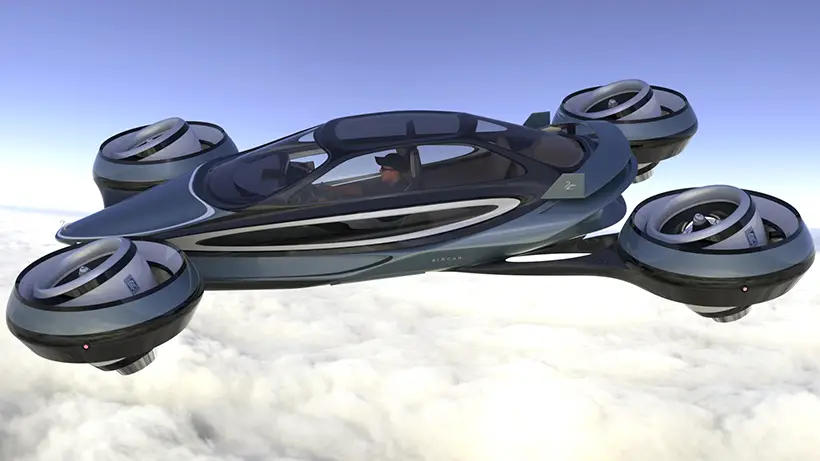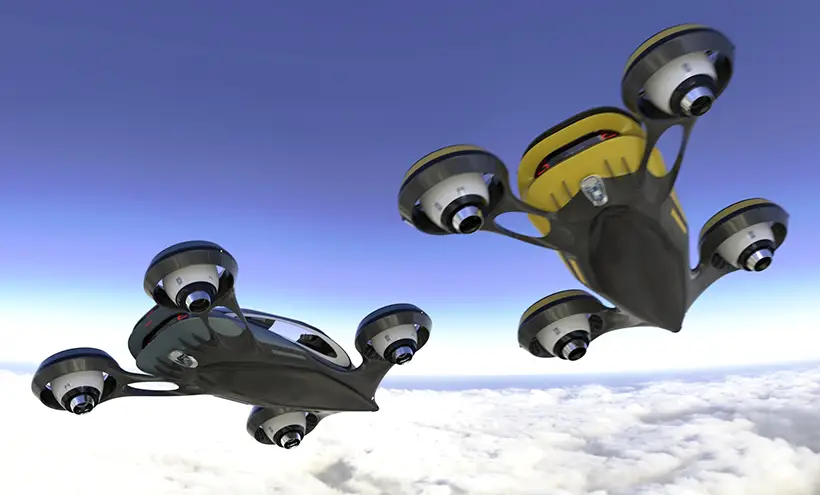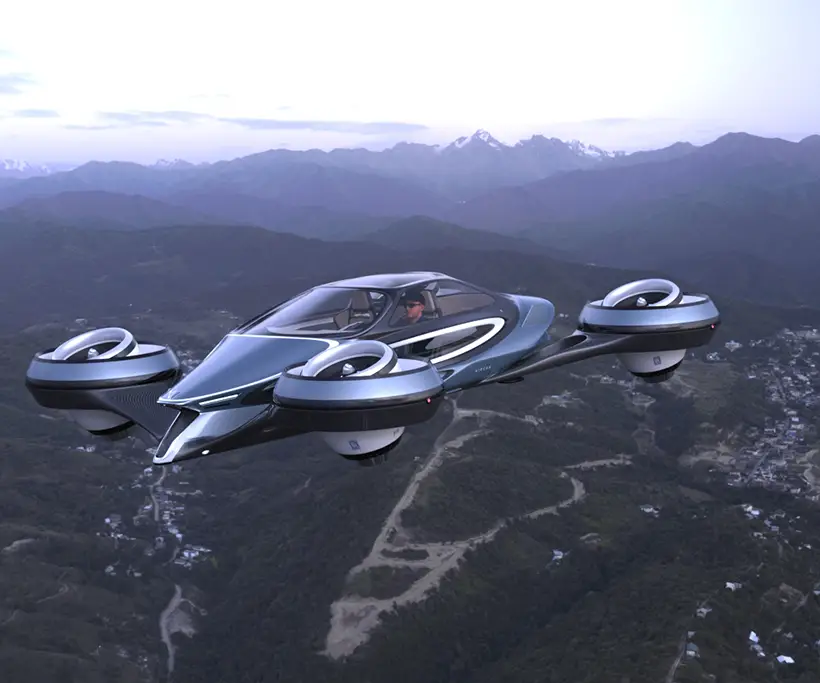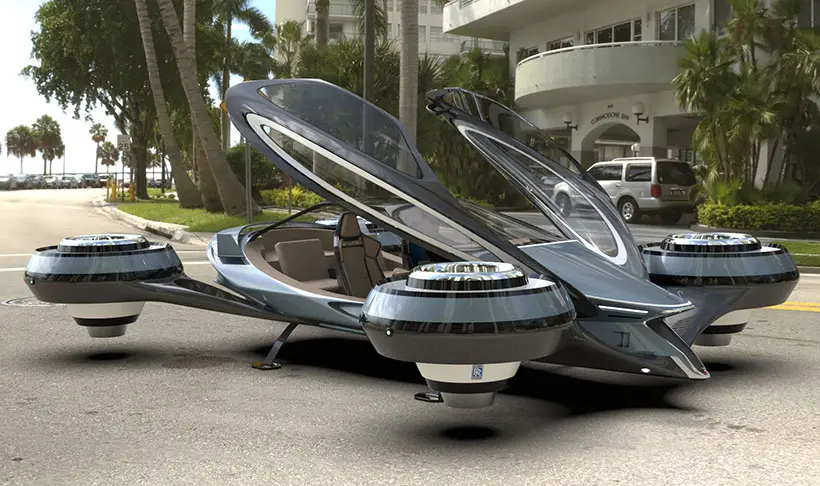 *Some of our stories include affiliate links. If you buy something through one of these links, we may earn an affiliate commission.