It's not easy for visually impaired people to do daily tasks, even having a meal can be a Herculean task. Tangibowls have been designed to help them enjoying their meal a bit better. Tangibowls is a set of tableware based on Asian dining culture, it's been designed based on the design team's experience that followed visually impaired people dining conditions as well as gained insight from firsthand suggestions. This tableware consists of a tray and 5 bowls, one for rice, one for soup, and the other 3 for sides.
There's a built-in magnets in each bowl to keep it stable on the tray, different textures help to distinguish each bowl easier way. Each bowl has been designed to be easy to pick up and help food slide into the mouth. All these functions are pretty intuitive and seamless in use so that there's no need for extra training. Even though this product is dedicated to blind people, and they probably don't care about aesthetics of what they use because they care more about what others think of them, it doesn't mean that the design team ignore this key element. The design features modern design so that the users would be perceived as consumers with taste rather than people in need of help.
Designers : Kyuhyun Lee and Bitnuri Kim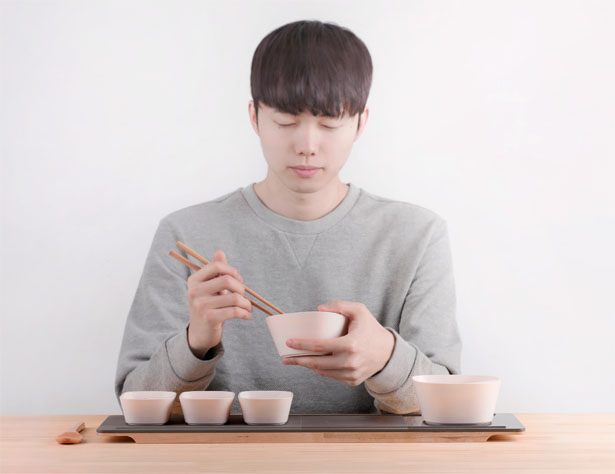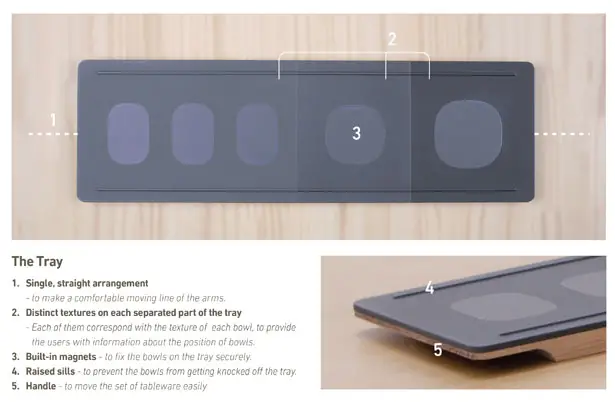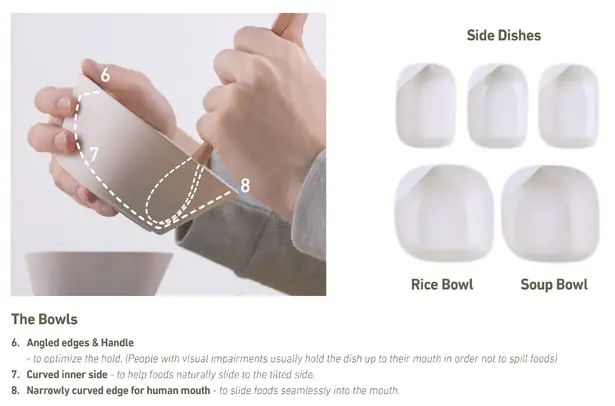 *Some of our stories include affiliate links. If you buy something through one of these links, we may earn an affiliate commission.