To some of you, your favorite gathering place in your house would be your kitchen. Yes, kitchen table is usually surrounded by family and friends, getting together and catching up over a nice cup of coffee or tea. Usually a kitchen table has only 2 purposes: a place to eat and work, Table for Two project aims to transition between these 2 tasks easier by designing a series of folds. You can use the table as a space to work for 2 people (it has 2 drawers as well) and in seconds, you can change it to a basic dining table which accommodates up to 6 person.
Update : "Table for Two" has been picked up by an American company called Quirky.com to be put into production. Please find bellow the link to the new "Table for Two" (which now is called SwitchTop). Lets keep up the enthusiasm and hope if all goes well the table will be in production in the upcoming months.
Designer : Daniel Liss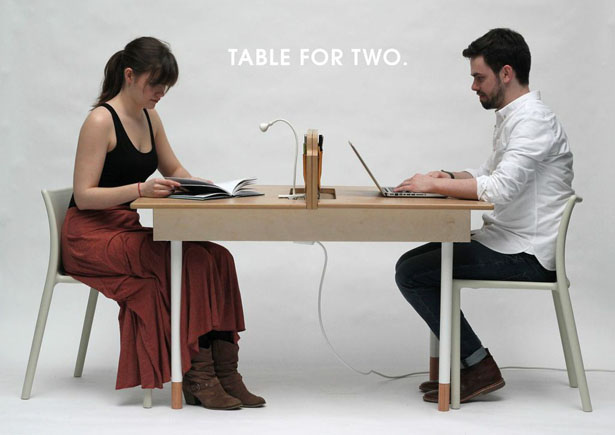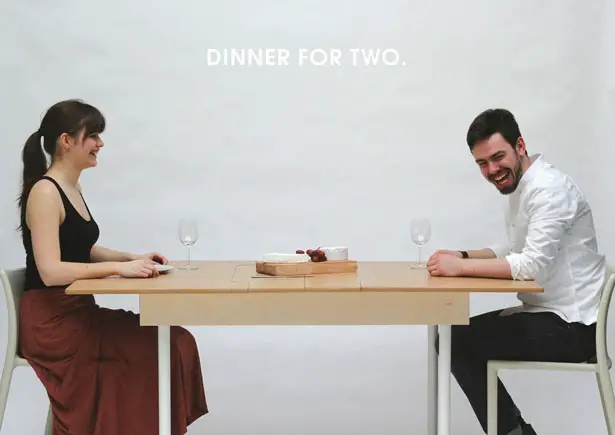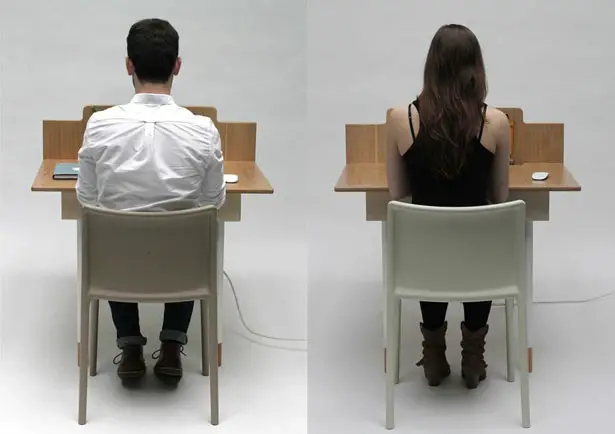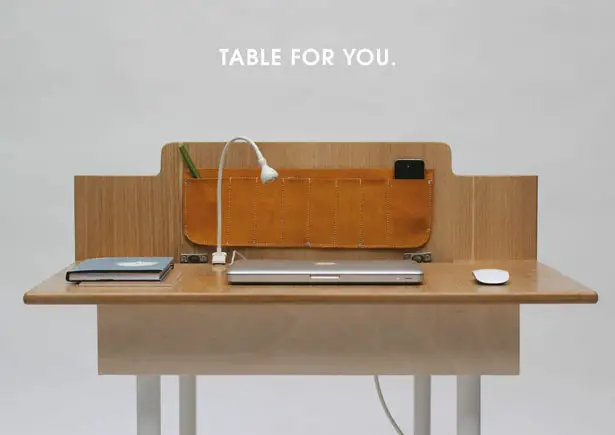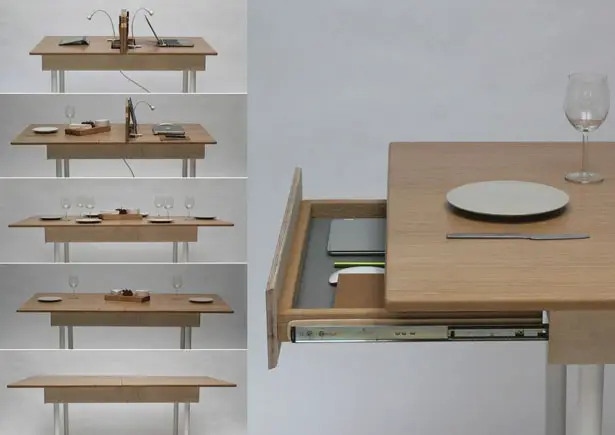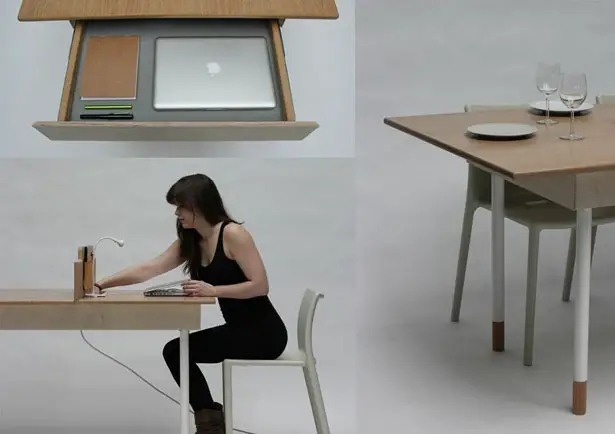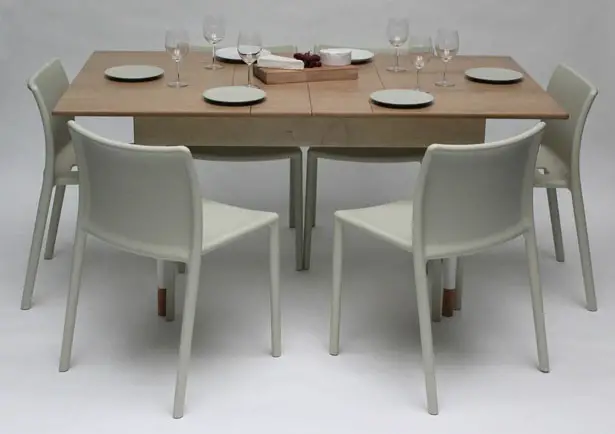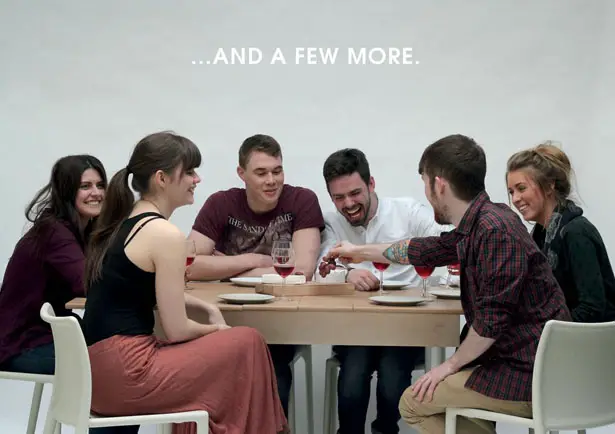 *Some of our stories include affiliate links. If you buy something through one of these links, we may earn an affiliate commission.