After a knee surgery, rehabilitation should be done to help patient recover and increase on self dependency. Syncro Post Surgical Knee Rehabilitation Device has been designed to create better and more effective way compared to traditional devices to help patient going through the recovery process easily and enjoyable. It helps patient to slowly progress from passive to active movement, it features user interface that stimulates patient's motivation to get better. Both legs are used together to create well balanced recovery and synchronization.
After a successful knee operation, patients should endure months of recovery. Usually during the process patients can get bored and lost interest due to the lack of physical involvement, therefore, the challenge here is to create innovative device to motivate patients to follow through the rehabilitation. Do you know that improper rehabilitation can lead to patient's injury permanently?
Syncro Post Surgical Knee Rehabilitation Device offers well balanced recovery by forcing 2 legs to be used together with visual updates through its digital interface. The visual updates motivate patients to get better as they can see their progresses, it's an effective way for a full recovery.
Designer : James Cha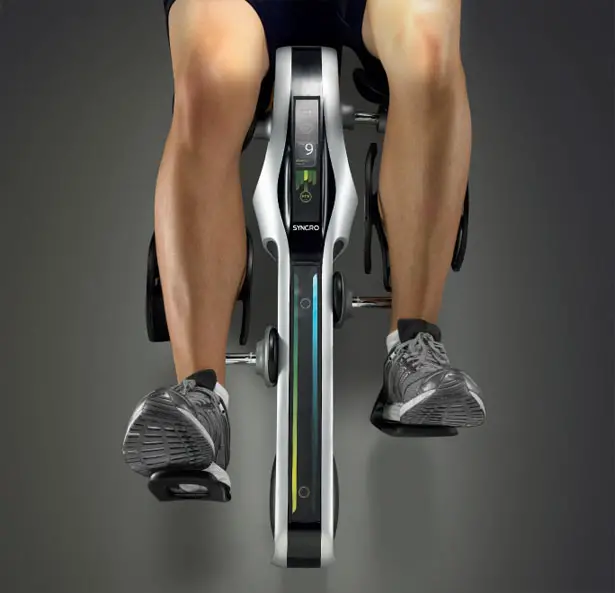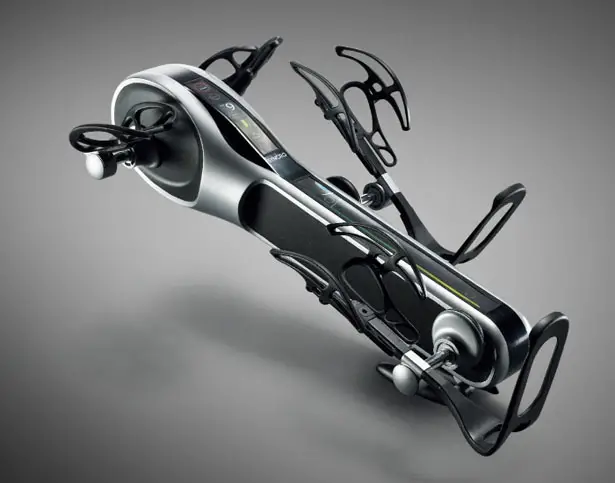 Patients first begin using syncro day after their knee operation. Syncro Post Surgical Knee Rehabilitation Device divides the rehab process which can last up to 6 month into three shorter progressive stages. It starts with passive stage, which acts similar to a CPM device, passively flexing and extending their legs to help regain control. Next, it's followed by a semi-active stage, which involves both injured and uninjured leg. By mechanically distributing the ratio of movement between the injured and uninjured leg, patients can set a goal to reach an equal ratio by end of this stage. Active stage is the last step before a full recovery. Patients use their own strength to push (extend) and retract (flex) their legs without the help of a motor at an inclined position. The controlled motion while progressing through the three stages prevent weakness and damage that could be caused by uncontrolled use of the knee. Also, patients have goals to advance through the stages.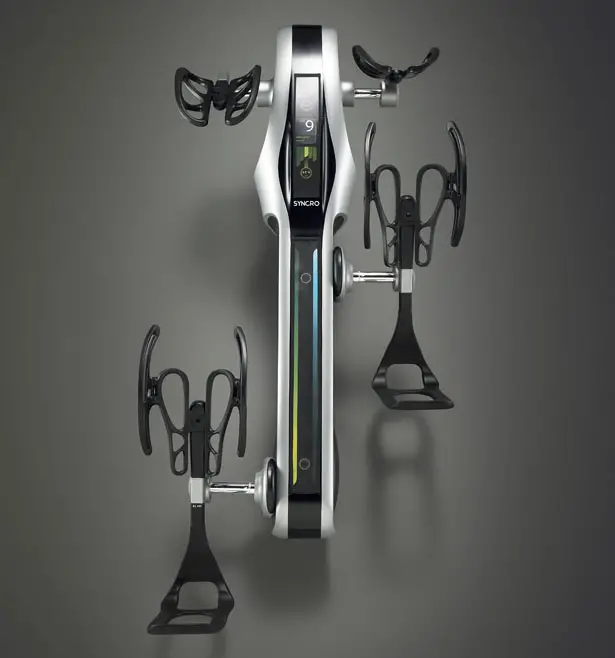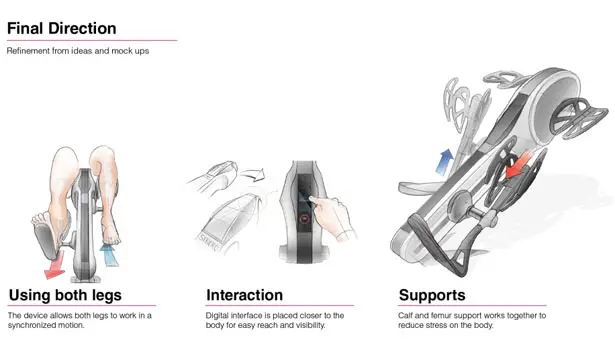 Doctors and Physical therapists can easily overview patients progress and create a customized rehabilitation plan through Syncro. Information containing consistency, stability, and progress are stored on to the device and sent wirelessly to the therapist and doctor. They can make decisions to advance or extend a process with the notifications and the operation history. The value of knowing patient's progress and providing precise plans will reduce recurrence and create a faster recovery. Also confusing charts and numeric spread sheets are represented as shapes, color, and movement to allow patients to visually see their progress. This is a much effective way for doctors and physical therapists to make decisions and keep patients on the Syncro Post Surgical Knee Rehabilitation Device.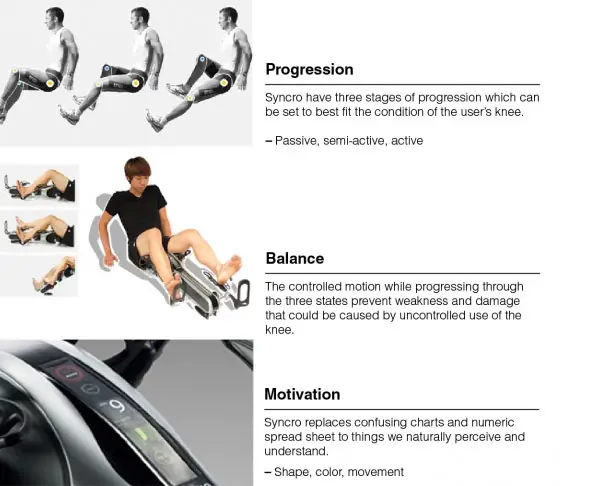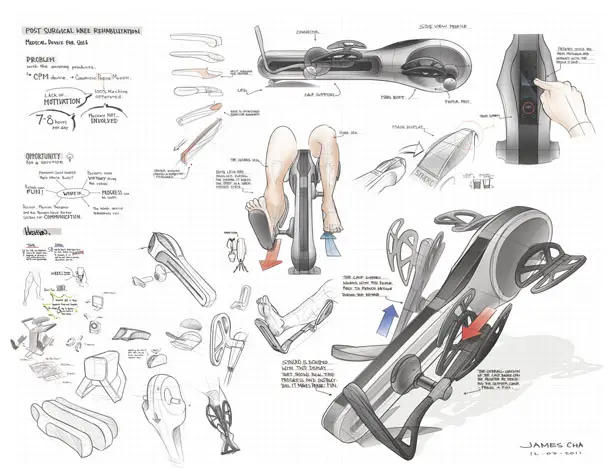 Click above image for bigger view
*Some of our stories include affiliate links. If you buy something through one of these links, we may earn an affiliate commission.