The first model of Syma X8G was a hit, due to an affordable drone that shoots decent quality videos not those blurry ones. Gearbest has sent us Syma X8HG, this is the same model with "Altitude Hold" feature, hence the "H" letter is added. If you don't have big budget, you might want to checkout this unit, this toy drone costs you less than $125 (checkout Gearbest for best price, it might come with free shipping) yet it is able to 1080P/720P video at 30fps. Upon opening the box, the first impression you get would be a super stable drone. It might no be fair to compare this with high quality aerial photography drones such as from DJI that feature 3-axis gimbal, yet this is a good alternative to a high-end toy quadcopter thanks to good quality 8MP camera included in the package.
From : Gearbest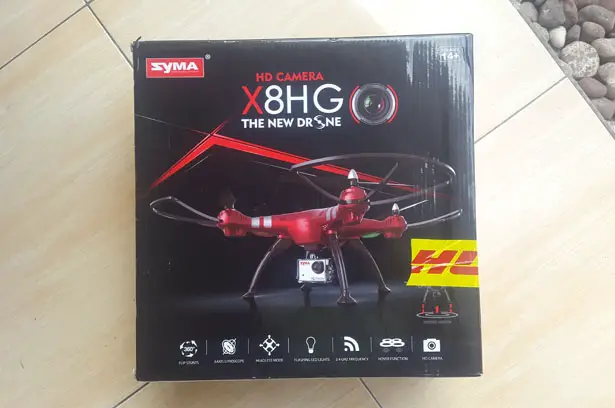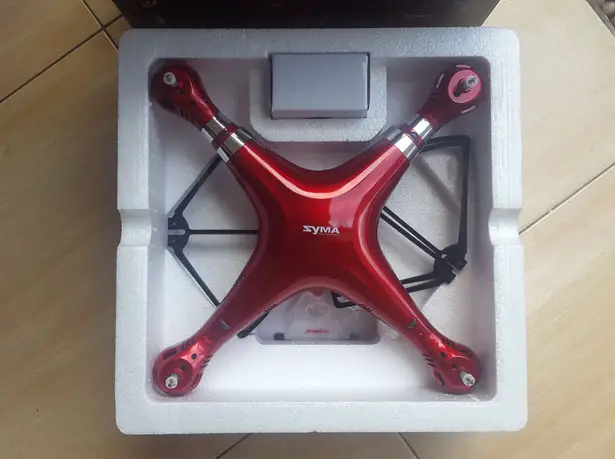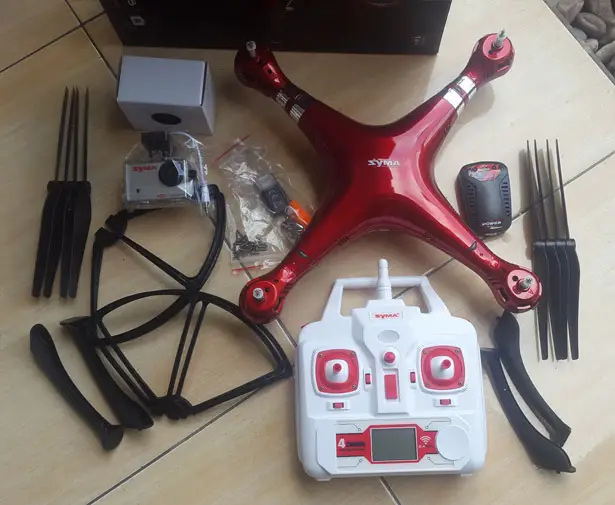 Inside the box, you'll find:
1 x SYMA X8HG Quadcopter
1 x Controller/Transmitter
4 x Propeller Guards
2 sets of Propellers
1 x Camera
1 x Mobile phone retaining clip
1 x Card Reader
4 x Landing Legs
1 x Power adapater
1 x Screwdriver
1 x USB cable
1 x Manual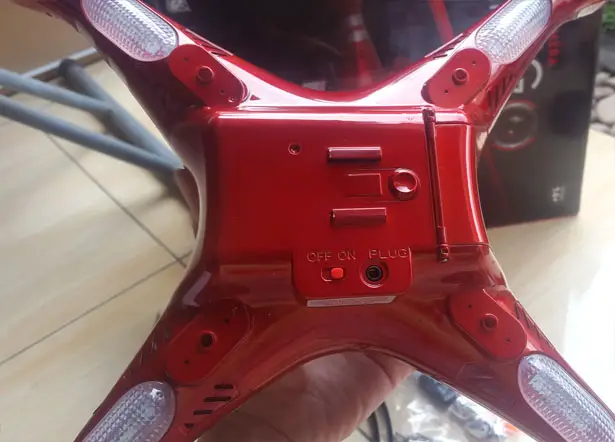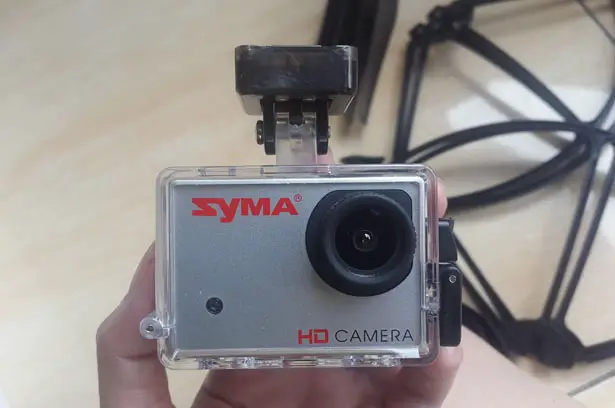 Basically Syma X8HG Quadcopter is equipped with identical components to its predecessor, except that it comes with altitude hold and new color. One thing we'd like to mention here, most people are mistaken for X8HG is similar to X8HW, an FPV drone, well, it's NOT! If WiFi FPV is an important feature for you, then you shouldn't purchase X8HG, you might want to checkout Syma X8HW or X8SW.
Syma X8HG features:
6-axis gyroscope for stable flight
8MP camera
Easy to fly
Altitude Hold
Blade protectors
Remote control with a maximum range of 70 meters.
If you own other Syma drones, then you already know how it feels to control it. It is very stable in the air and easy to pilot, the additional "Altitude Hold" feature helps to make flying even easier for beginners. The same feature also helps you to focus even more on the aileron and elevator controls during video recording, because Syma X8HG would be able to maintain a consistent altitude without a problem. However, it also means that controlling X8HG can be done as precise as drones that don't have "Altitude Hold" feature. We believe that shouldn't be a problem since this drone is designed for aerial photography not a racer. If you fly this drone in a windy area, low speed mode might not be your best choice, we highly recommend that you switch to the high speed mode, it would make the drone easier to control against the wind. Flying this drone, we feel that it's pretty stable and easy to control, it's not another drone that's wobbling around.
Syma X8HG has headless drone and can perform 360 flips, oh yeah, this drone flips, but not sure when you would need this special feature. Maybe one of you can lighten us up a bit? The modular design means that you can swap out parts, including the camera. You can choose to use third party cameras such as GoPro or any other camera. [Buy It Here]
More images of Syma X8HG Drone Hands-on Review: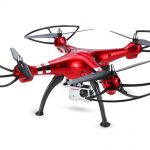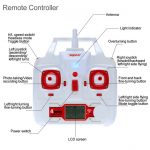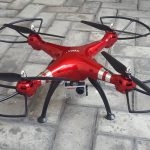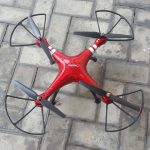 Tuvie has received "Syma X8HG Drone" from our 'Ask for A Review' feature, where we receive test unit/product sample for a review. It is sponsored by Gearbest.
*Some of our stories include affiliate links. If you buy something through one of these links, we may earn an affiliate commission.