SylvanSport GO camping and travel trailer will give you the comfort of a motor home while maintaining the simplicity of the tent. It works like a pop up camper which can be fixed anywhere as it occupies less space. Also it is quite light compared to regular trailers thus can be pulled by even small cars. The whole set up takes a few minutes and comes out to be a size of a king size bed, which seems perfect to rest after a long drive. These beds also double up as a table thus making optimum utilization of space. Their MSRP is $8995, which includes everything, including large rear awning and poles, internal bed panels, 4 self-inflating POE air mattresses and spare tire kit as well as a long list of small items such as straps, bags, etc. Well I guess not that cheap for a travel trailer.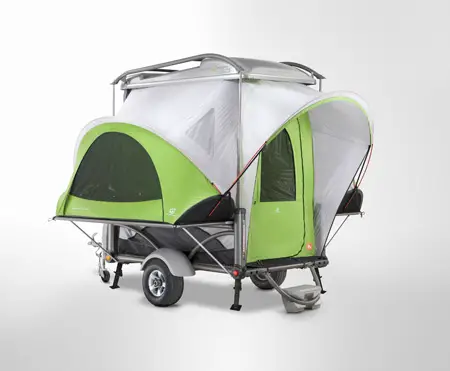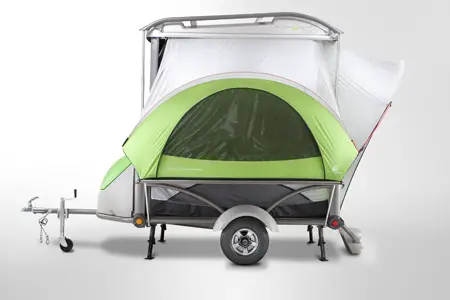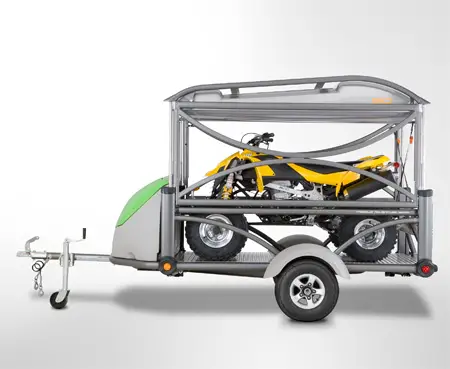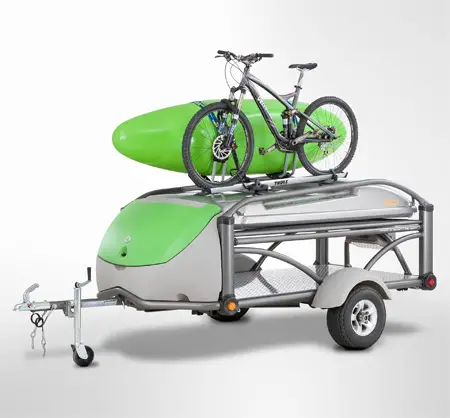 SylvanSport words :
This is a three-in-one towable vehicle that morphs from compact, traveling profile to rugged toy-hauler mode to spacious and comfortable camping configuration. The integrated, lightweight unit can be pulled by almost any vehicle and can carry up to 800 lb. of gear. It can also accommodate top-mount racking systems. For its toy-hauler mode, GO's control-tilt deck releases at the front, angling the deck toward the rear for loading. The tilted deck lowers gradually back to level with a hydraulically-controlled return. The camping configuration features a weather-proof tent system and a sleeping surface equivalent to a king-and-a-half sized bed.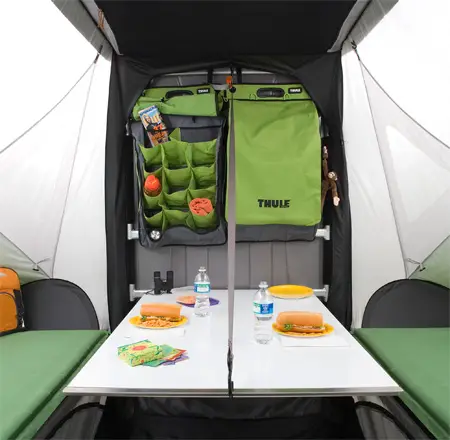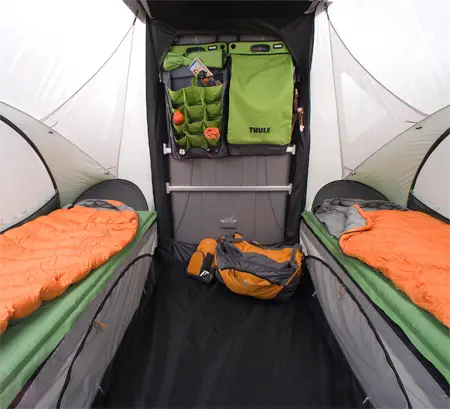 Designer : SylvanSport
*Some of our stories include affiliate links. If you buy something through one of these links, we may earn an affiliate commission.