Switch UP is a fan-made, update proposition for Nintendo. It's the game console designed with a leaner experience in mind, the design focuses on what matters: power, portability, and attractive color.
Nintendo Switch UP wants to offer an entire new piece of hardware, the updated form factor boasts reworked ergonomics with rear grip handles that allow for comforter play sessions. The layout of buttons has been rearranged to have a symmetrical configuration, including that beloved D-pad makes its comeback.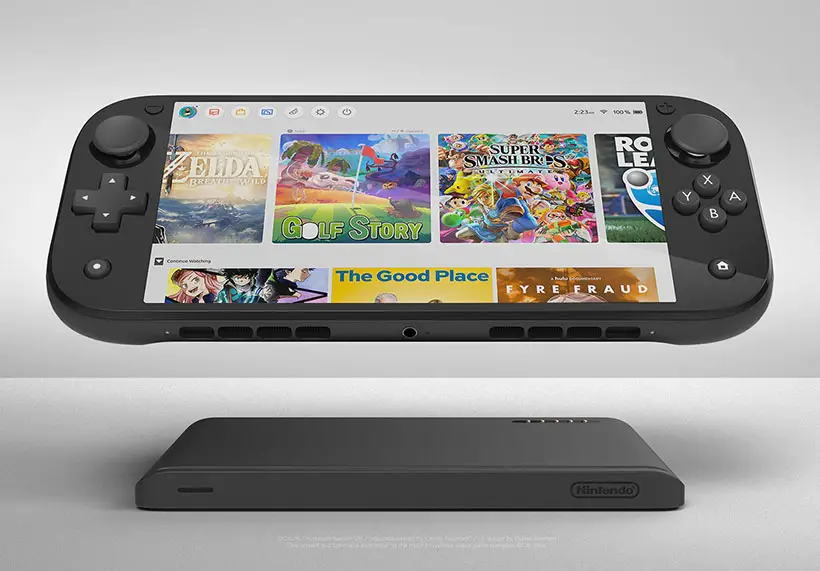 Boasting screen size of 7 inches, Nintendo Switch UP brings increase to the original model up to 25%. For the display, Switch UP is equipped with a new IPS LCD Multi-touch display with a resolution of 1080p. Designed by Olivier Raymond, a designer and Nintendo's fan, this game console will be powered by a brand new set of processors, the Nvidia quad-core Cortex-A72 in terms of CPU and Nvidia Turing 10nm high-performance for the GPU. The RAM is bumped into 6GB for faster load times, better graphics, and of course overall greater performance. It also comes with 64GB of onboard storage for more games on-the-go. use that SD card slot for extra storage.
The Nintendo Switch UP provides 4.5 to 8 hours of portable battery life. Jetset gamers can choose to purchase Nintendo Switch Up Shell Kit for additional 5 hours of battery life, portable gaming time would increase to about 12 hours. That external battery snaps magnetically at the back of the console, it fills the gap between the handles seamlessly.
The redesigned, flattened dock station makes this console easier to pick up, it can now rest horizontally when on TV mode. Called Clever Dock, it integrates its own processing power, allowing asymmetric gameplay through a stable Wi-Fi connection. Available in 6 vibrant colors, this concept project is like a love letter for the company.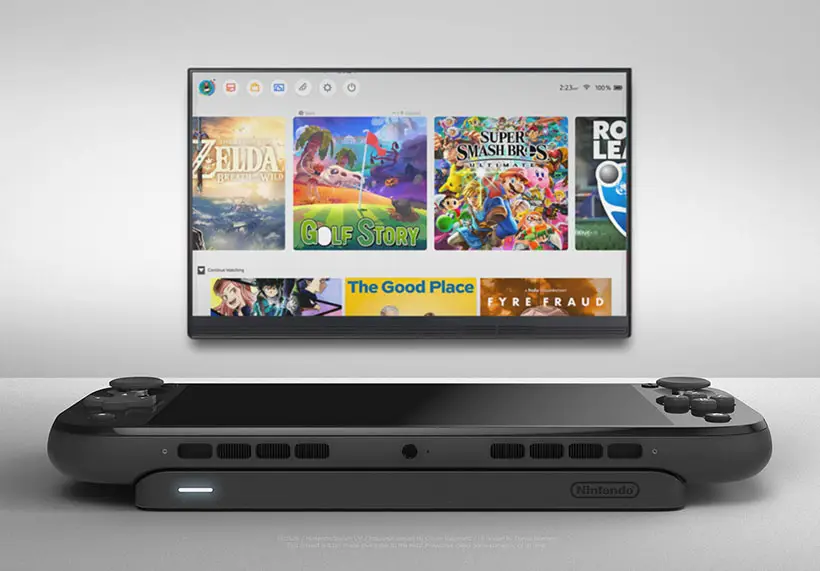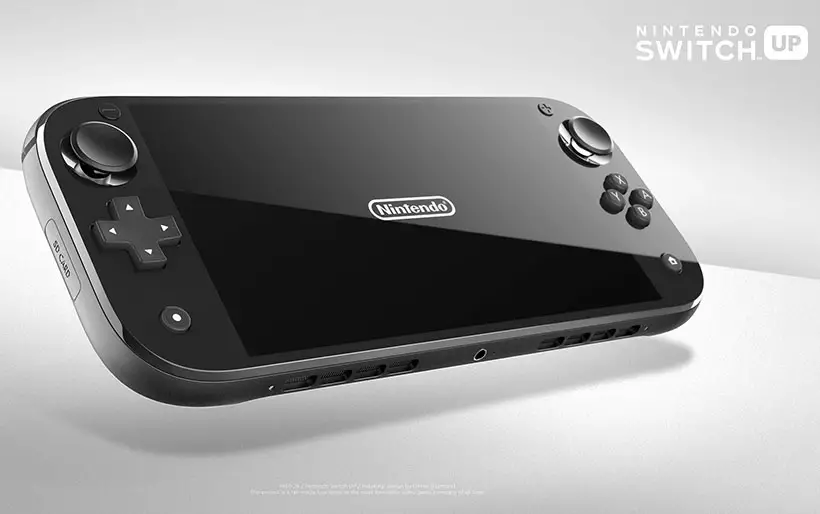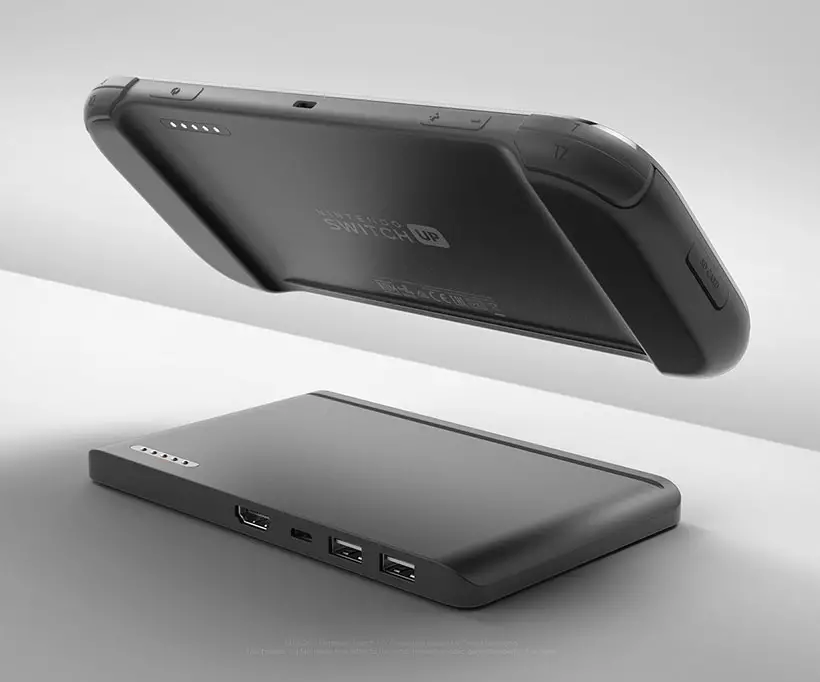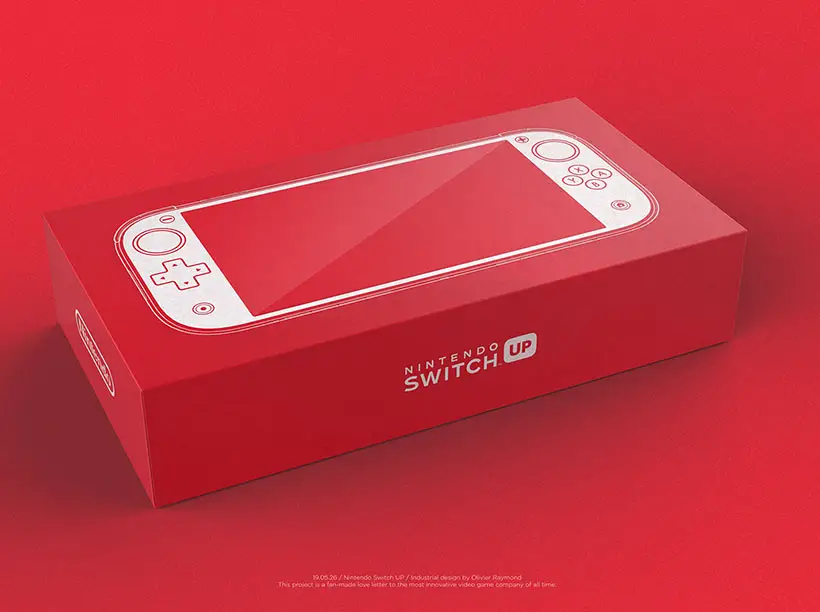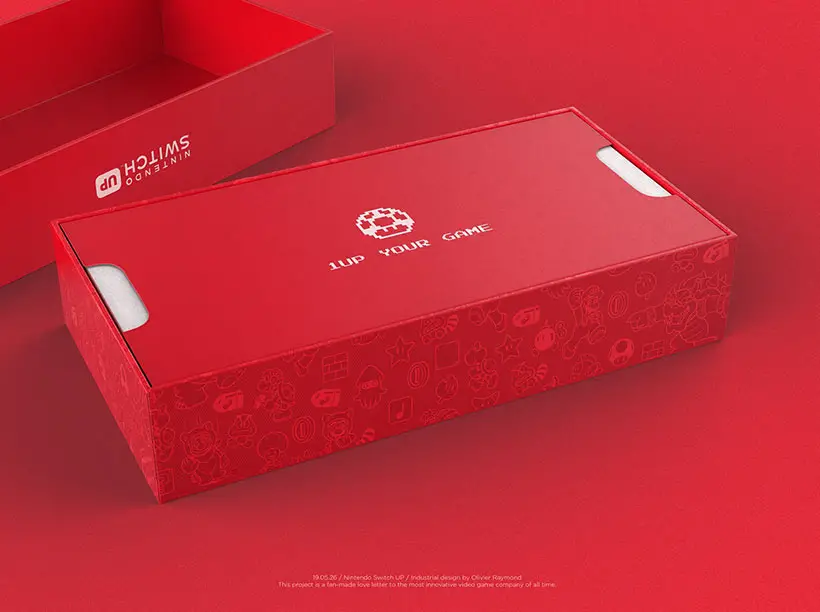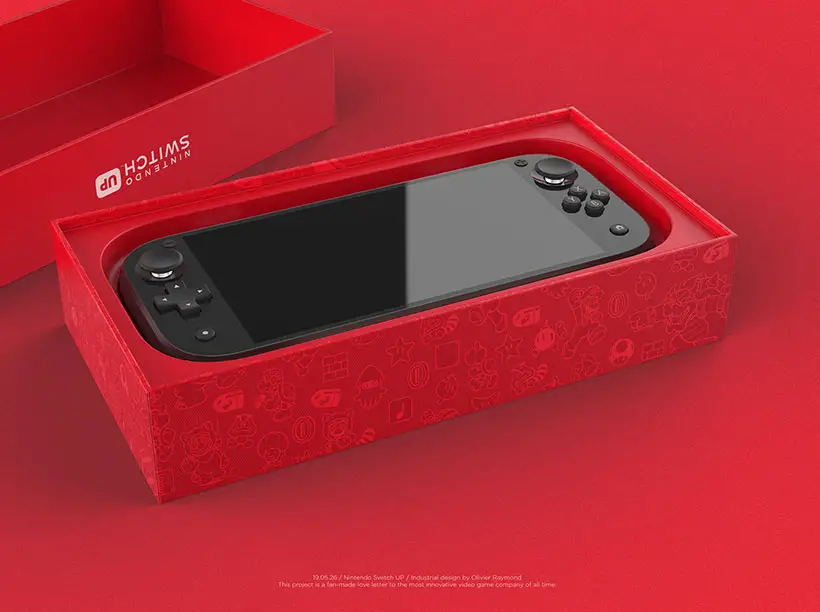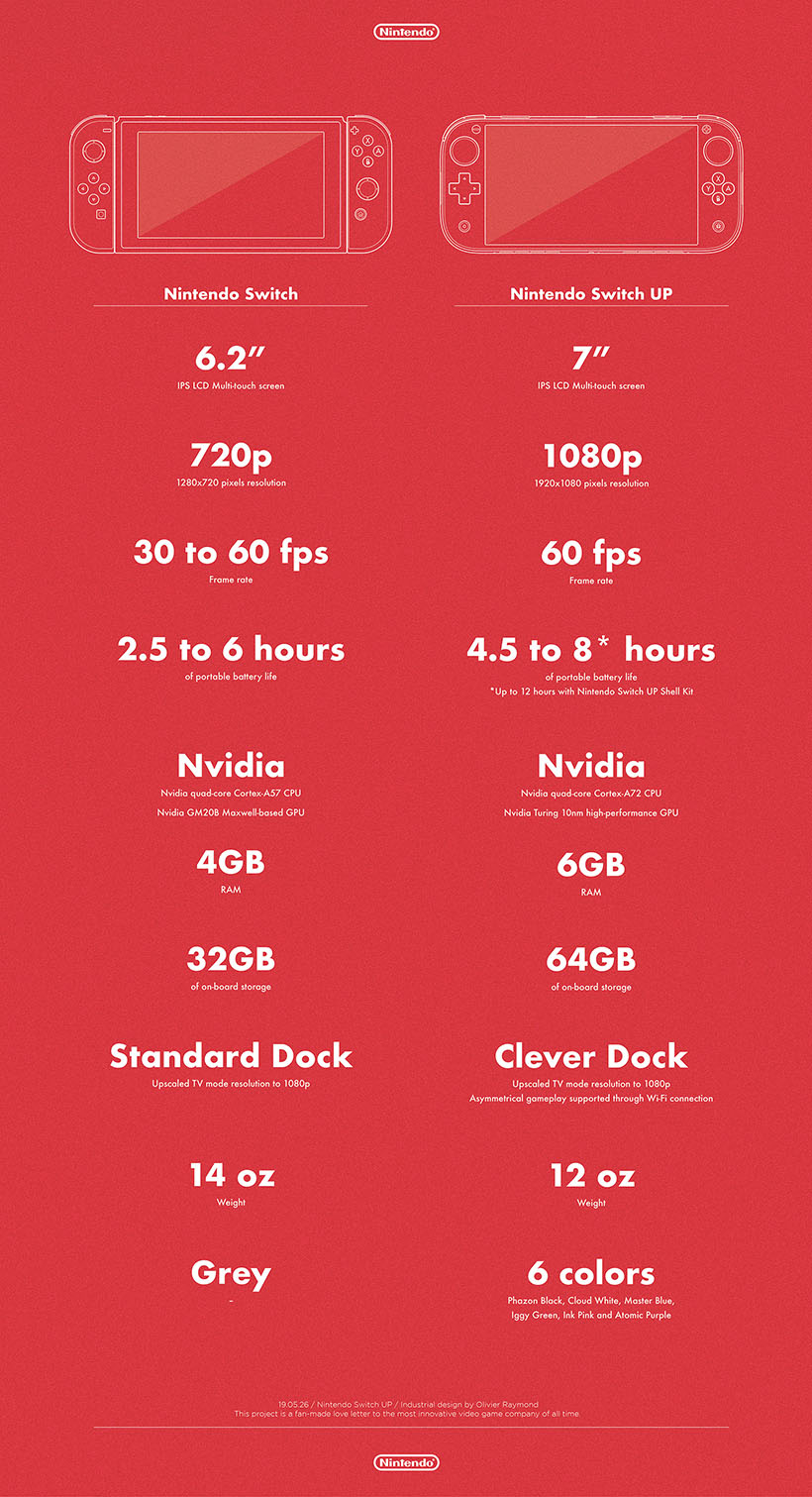 *Some of our stories include affiliate links. If you buy something through one of these links, we may earn an affiliate commission.