Enjoy a good sauna wherever you are, SweatTent would make it possible to start your sauna routine at anytime and at any weather. Sauna has some health benefits from relief a chronic pain, relaxation, to improve your health. SweatTent wood-burning sauna wants to support you to take control of your health through portable and anywhere sauna like you've never seen before.
Designed specially to go with you anywhere, SweatTent transforms to compact form that fits in your trunk. Yet, you just need 3 minutes from unzip to fire lit, the "QuickPop" design allows you to set this sauna alone or with a partner. The overall weight is less than 60 lbs, it is claimed to be the lightest traditional sauna ever. [Buy It Here]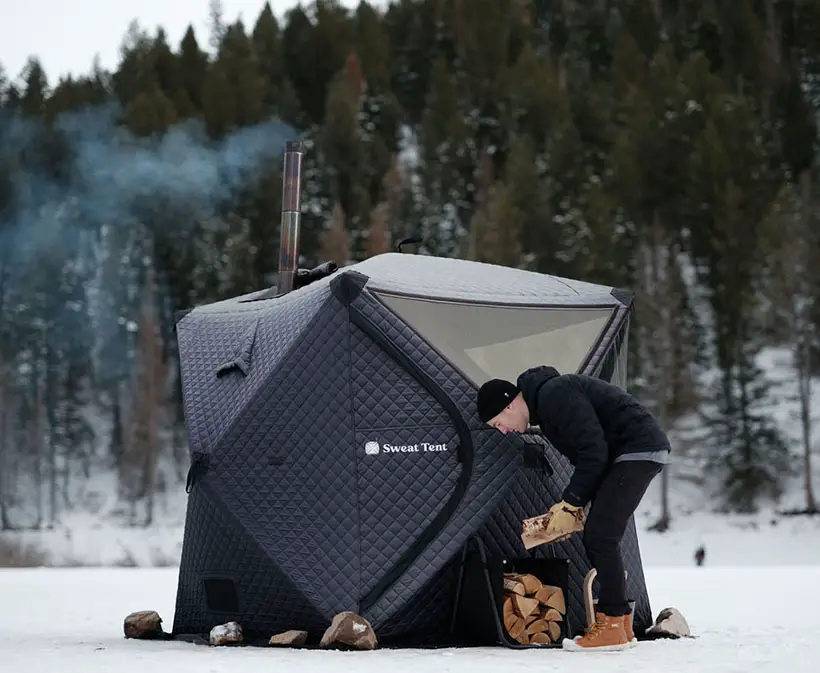 It's a traditional wood-fired sauna definitely better than steam/infrared saunas. The specially designed stainless steel stove can produce the highest heat output possible up to 200-degree F in less than 30 minutes. SweatTent is crafted from two layers of durable weather-proof Oxford 210D fabric along with powerful layer of insulation in between.
Tested in different environment and weather, from frozen lakes to mountain tops, SweatTent has been proven to be able to operate without a problem. Reinforced corners, ground-seal wind skirting, and holdfast steel stakes, it's a reliable sauna tent that you can take absolutely anywhere. [Buy It Here]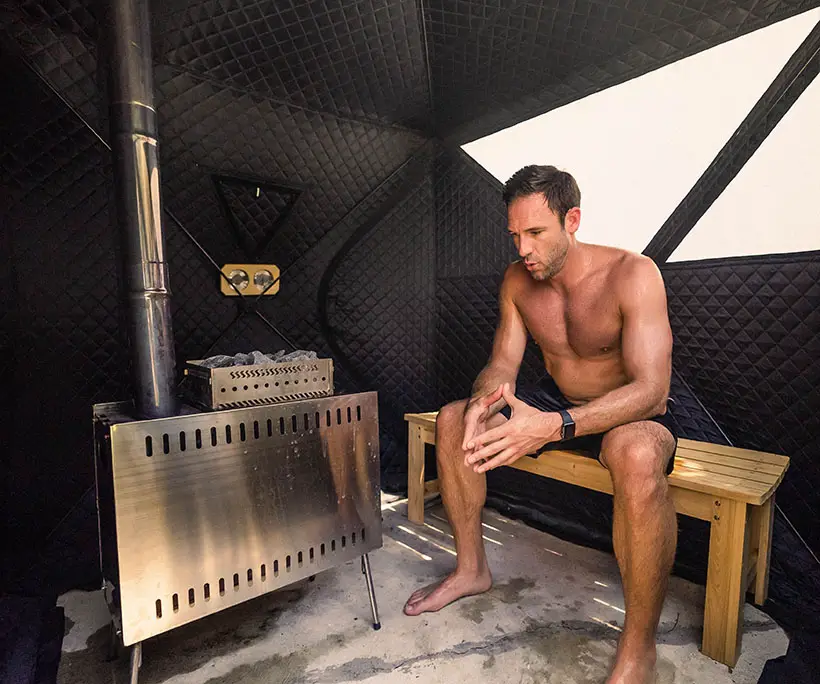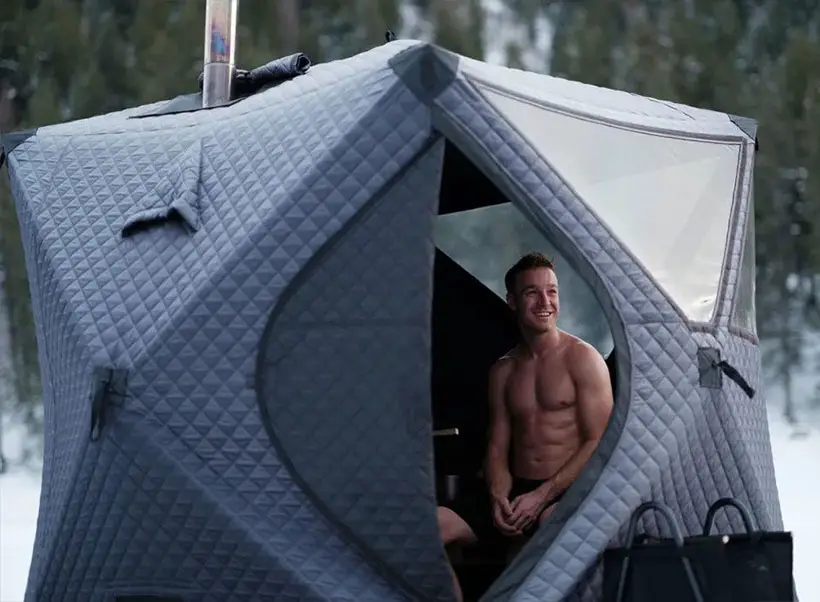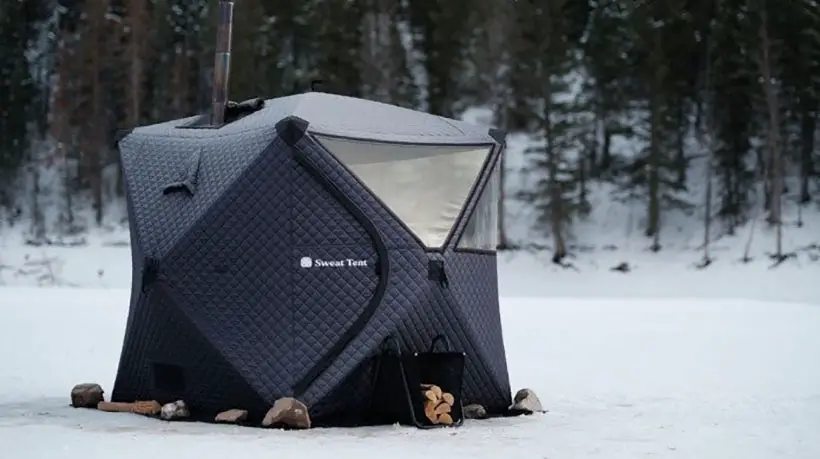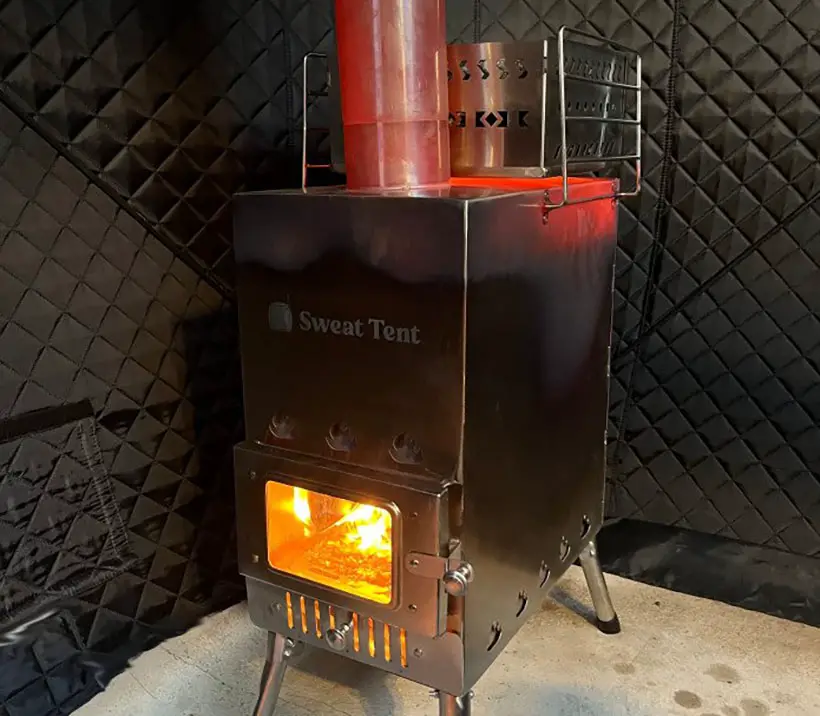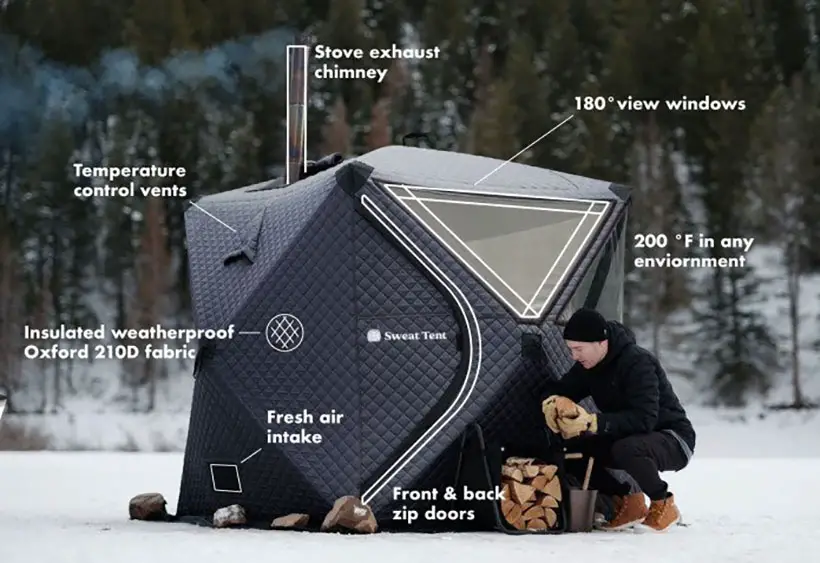 *Some of our stories include affiliate links. If you buy something through one of these links, we may earn an affiliate commission.