Zaha Hadid Architects will build Sverdlovsk Philharmonic Concert Hall in Yekaterinburg, Russia, their design has been selected by jury of the international design competition. As the capital of Urals, Yekaterinburg is Russia's third largest economy, in the past decade, the population has increased by more than 10% to 1.5 million and growing. This place has become a primary hub and a meeting point to connect east and west, Europe and Asia, thus, attracting many cultures, talents, and industries across Eurasia.
Since this city has built a rich musical tradition, it also has established its reputation as a cultural and artistic center. Ural Philharmonic Orchestra has performed in more than 20 countries and collaborates with hundreds of artists worldwide.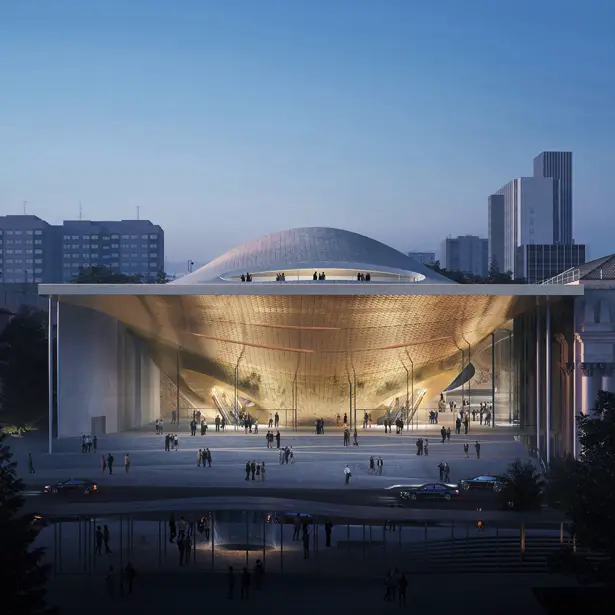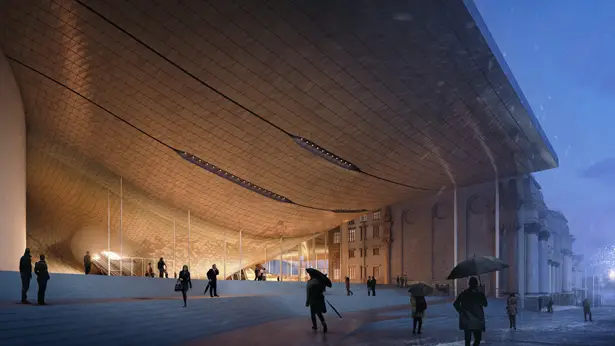 Dated back from 1936, Sverdlovsk Philharmonic building has been full houses all year round. The new building would provide an inspirational venue to meet increasing popularity of orchestra's programme of concerts. Sverdlovsk Philharmonic Concert Hall by Zaha Hadid Architects would also house a new public plaza for the people of the city.
The new design of Sverdlovsk Philharmonic Concert Hall is inspired by musical sound resonance that creates wave vibrations in a continuous smooth surface. This building would re-interpret these physical acoustic properties to define spaces for auditoria that are suspended within the canopy. It'll look like as if floating above new civic plaza that is both the lobby and enclosed urban square.
Featuring 1,600-seat concert hall and a 400-seat chamber music hall of the highest acoustic standards. These new additions are nestled within surface deformations of the suspended canopy, it frees the lobbies from obstructions, making it an open space for local community as a gathering place. This new addition will be located in the void between existing buildings and Weiner Gardens, it won't complete with these historical buildings. It'll seamlessly merge with surrounding natural landscape.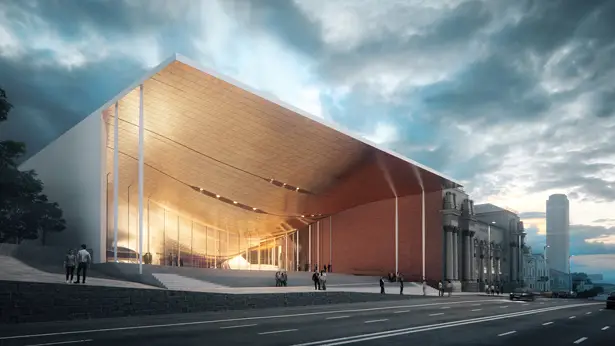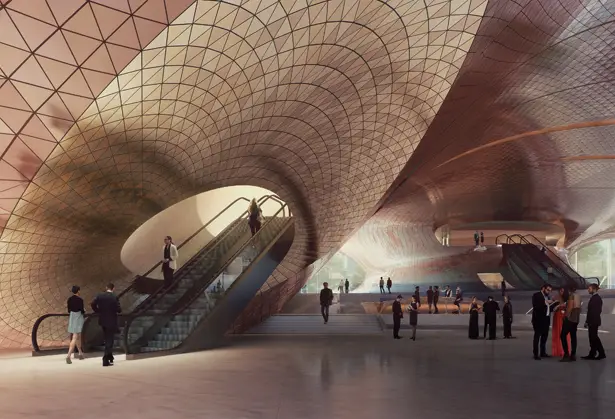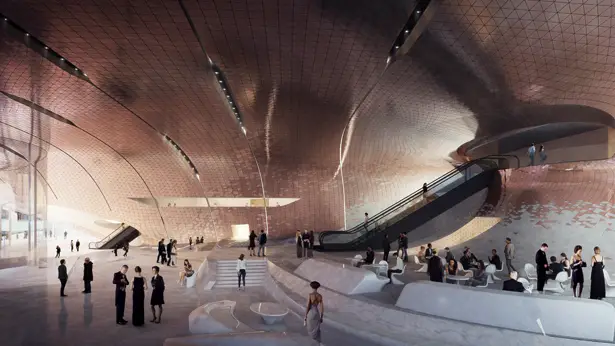 More images of Sverdlovsk Philharmonic Concert Hall: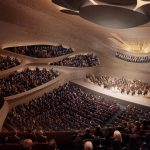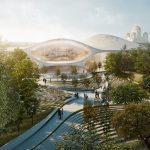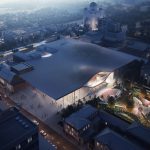 Project Team
Architect: Zaha Hadid Architects (ZHA)
ZHA Principal: Patrik Schumacher
ZHA Design Director: Christos Passas
ZHA Project Architect: Alessio Costantino
ZHA Design Lead: Ben Kikkawa, Melhem Sfeir, Zsuzsanna Barat, Afsoon Es Haghi
ZHA Design Team: Duo Chen, Christina Christodoulidou, Anna Uborevich-Borovskaya, Ekaterina Smirnova, Aleksandar Bursac, Alicia Hidalgo Lopez, Maria-Eleni Bali, Eckart Schwerdtfeger, Maria Avrami, Valeria Perco, Sattor Jabbor
ZHA Senior Interior Designer: Sonia Renehan
ZHA Cultural Researcher: Vera Kichanova
ZHA Administrator: Nastasija Hahonina
ZHA Project Consultant: Liudmila Harrison-Jones
ZHA Graphic Design: Silviya Barzakova
ZHA Videography: Henry Virgin
Local Architect: SPEECH (Moscow); Sergey Tchoban, Marina Kuznetskaya, Daria Demidova
Structural Engineering: AKT II (London); Daniel Bosia
MEP Engineering: Atelier 10 (London); Meredith Davey, Ivan Jovanovich, Piers Watts-jones, Younha Rhee
Façade Engineering: OPTIMISE (London); Scott Cahill, Adam Willetts, Tim Macfarlane (Glass Light and Special Structure)
Landscape Design: ARTEZA (Moscow); Irina Chebanenko
Theatre Consultant: Theatre Projects (London); David Staples, Dave Agnes
Acoustic Engineering Design: Marshall-Day (Melbourne, Hong Kong); Peter Fearnside, Peter Exton, Thomas Scelo
Lighting Design: OVI (New York); Enrique Peininger, Jean Sundin and Markus Fuerderer
*Some of our stories include affiliate links. If you buy something through one of these links, we may earn an affiliate commission.