Hiking is becoming a famous out door activity for many people these days. As with any outdoor activity, individuals need to be aware of the potential dangers they might encounter during the process. During hiking, there are high chances of people falling off from the cliff. In such case, this survival hiking kit is very handy to ensure safety. The survival hiking device has been designed in such a way to lower injury levels when the hiker falls down while hiking. The air bag when worn by the hiker will serve its purpose by enveloping the hiker's body when he falls. This air bag has been designed using high quality materials and attractive color so that it can be easily discovered by others. With an ability to resist 1000N force, the air bag is made of 100% polyester with nylon over the device surface, which is scratch-resistant as well as water-resistant. The mechanism works as expected at the right time, pumping the air into the bag. For safety purpose, compresses CO2 is used, which is not harmful for humans.
Designers : Sam Wong Hok Pan and Lo Man Chun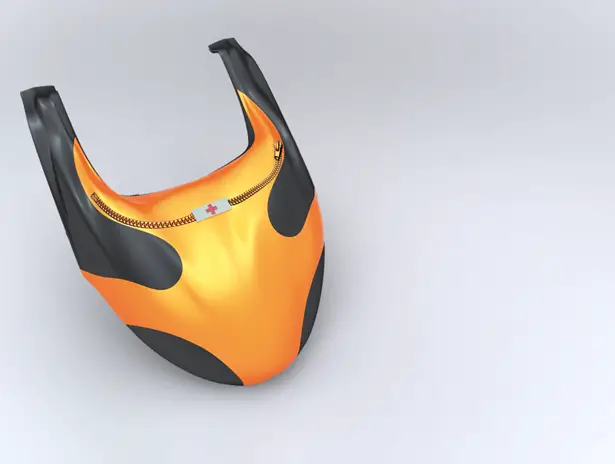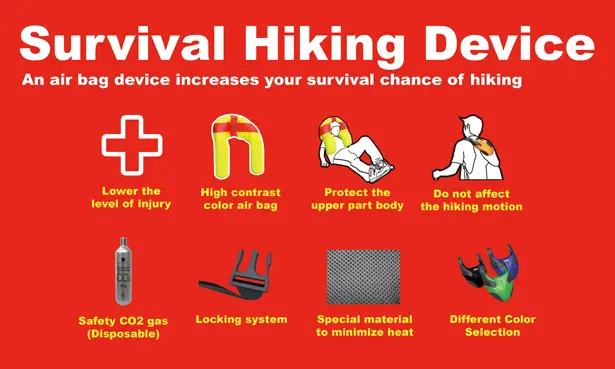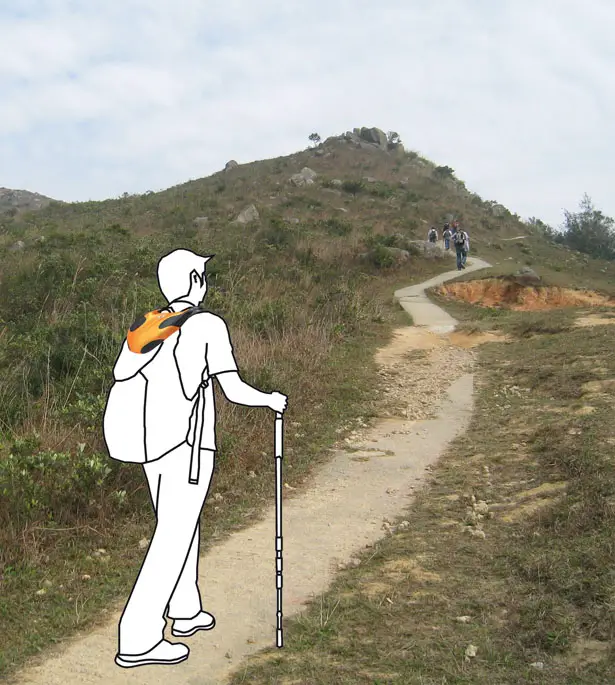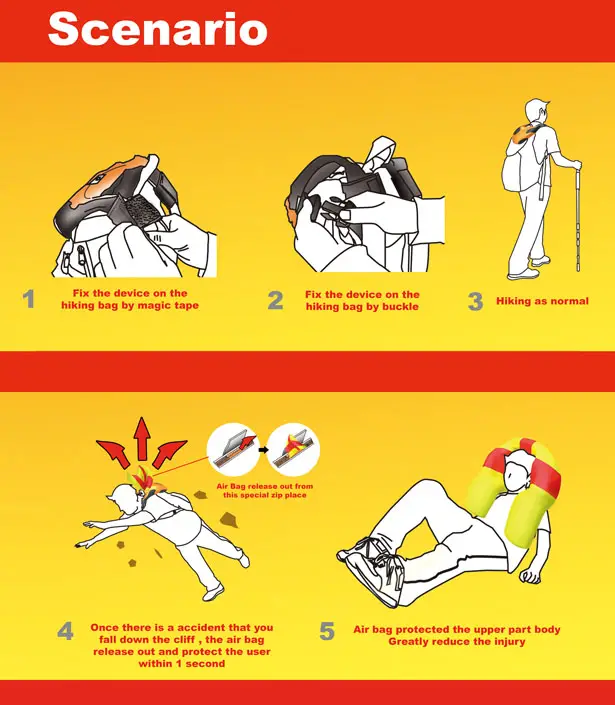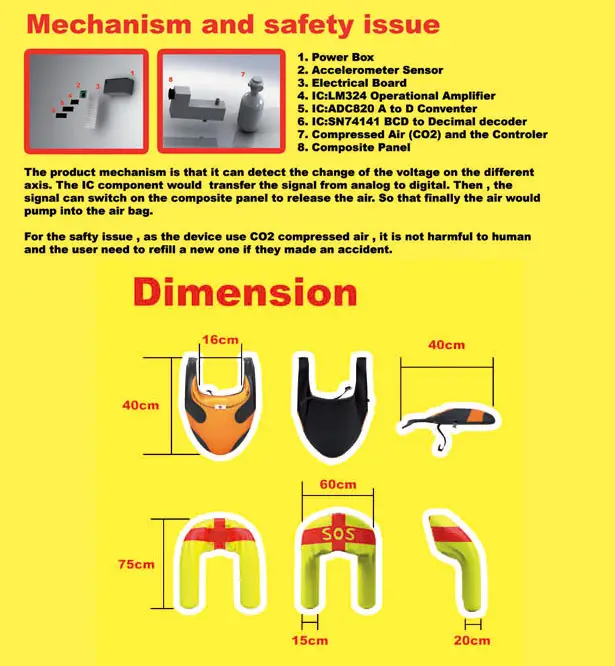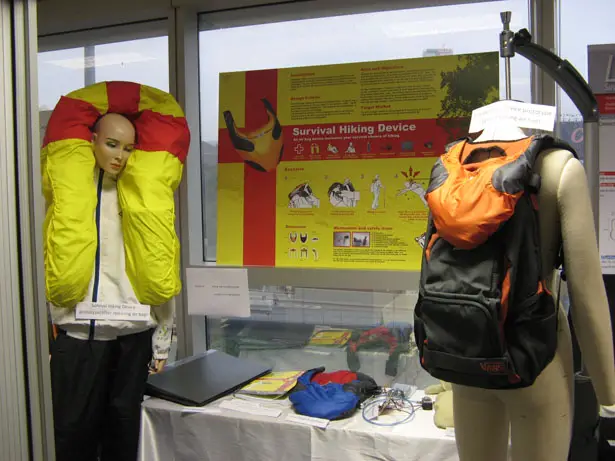 *Some of our stories include affiliate links. If you buy something through one of these links, we may earn an affiliate commission.