A multifunction baby carrier, Suki aims to provide you with a soft and comfortable carrier, in which an add-on, it can be transformed into a handy baby rocker. Babywearing is a millennia old tradition found in all cultures across the world, it's a practice of carrying a baby in a sling to keep the baby close and connected to you as you engage in daily activities. Suki design is based on that old-fashioned baby carrier, it is redesigned to suit new lifestyle of urban nomads by adding transformative function. The new function allows you to carry a baby with Suki or rest Suki on the ground and use it as a cradle.
In baby carrier mode, the ergonomic design balances the baby's weight to the shoulder straps and the hip belt. The wide base would allow for natural posture of an infant, with legs tucked, while the soft textile cradles those little backbones gently like a hammock.
Designer : Daniela Gardeweg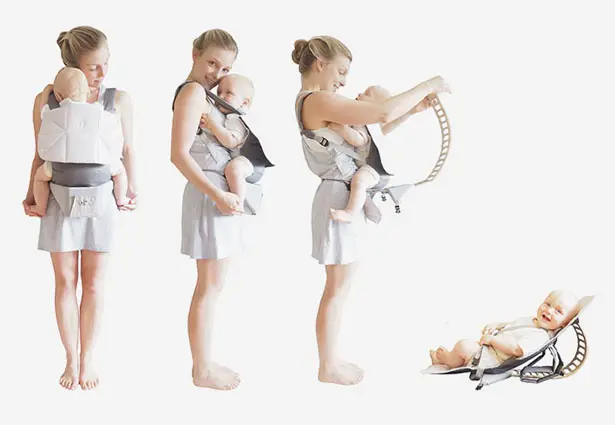 The additional cradle takes the inspiration from Native Americans. Suki Baby Carrier combines engineering and design into a high functional product. It uses light bamboo and cloth while the interaction of materials creates various uses. The bamboo belt is extendable, it is sectioned through slats that can form a structure to create rocker function. In rocker mode, you can keep your baby in 3 positions: sitting, lying, or swaddling.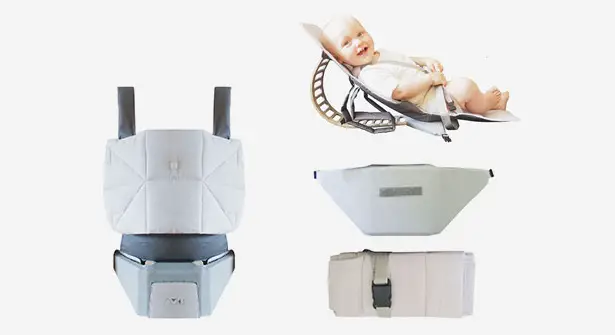 *Some of our stories include affiliate links. If you buy something through one of these links, we may earn an affiliate commission.