SongJiang Hotel concept is pretty stunning project, it's been won by Atkins as part of an international design competition to design a 5-star resort hotel set. It will take advantage of the beautiful but abandoned water-filled quarry and blend this nature with the hotel structure, a perfect leisure resort in China that includes extreme sports facilities (rock climbing, water based sports, bungee jumping, and many more), 400-bed hotel, visitor center, cafes, restaurants, conference facilities up to 1000 people, and banqueting center. The hotel, at some level, would be situated under water, guests will be exposed to the beauty of natural water and landscape. An aquatic theme is inevitable, there are 2 underwater levels that will house a restaurant and guestrooms where people can enjoy 10-meter deep aquarium.
With respect for nature, sustainability principle is integral part to Atkins' design of this beautiful resort. SongJiang hotel would feature green roofing and exploit the location's geothermal heat which is abundance to generate electricity and heating. A naturally-lit internal atrium incorporates the existing rock face, with its waterfalls and green vegetation.
Designer : ATKINS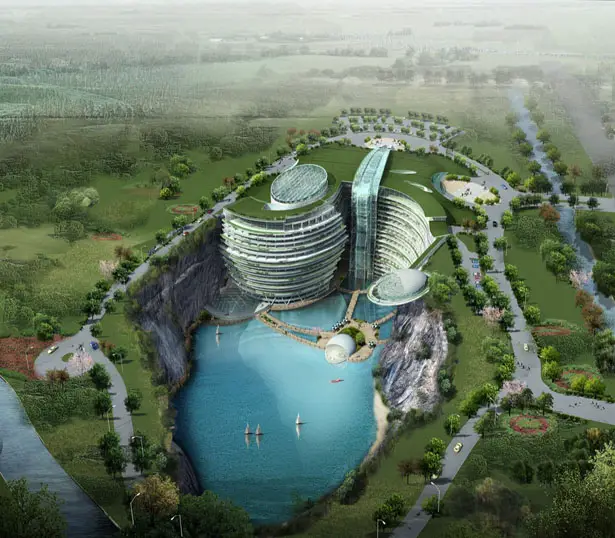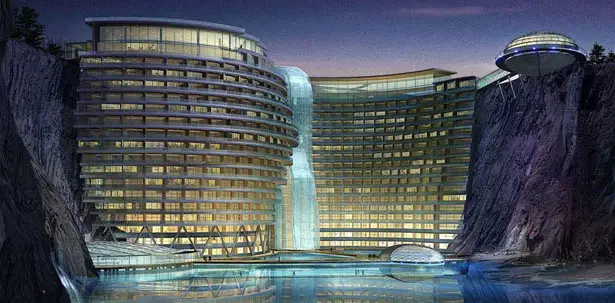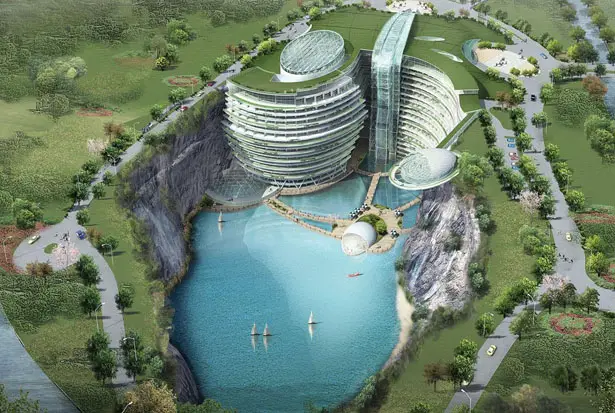 *Some of our stories include affiliate links. If you buy something through one of these links, we may earn an affiliate commission.