Dubai is coming out to be the next destination as far as architectural designs are concerned. An example of the same is the Strata tower, a forty story, luxury residential building designed by architects Hani Rashid and Lise Anne Couture of Asymptote. The work has started on the Al Raha Beach and is slated to be completed by early 2011.
The tower would be 160 meters high and will be tallest building in the Al Dana precinct, which is the centerpiece of Aldar Properties PJSC's prestigious Al Raha Beach development. The project and its development shall be showcased at Cityscape Abu Dhabi from May 13–15, 2008. the Strata Tower is designed to signify an important and dignified future for the Abu Dhabi and the surrounding region.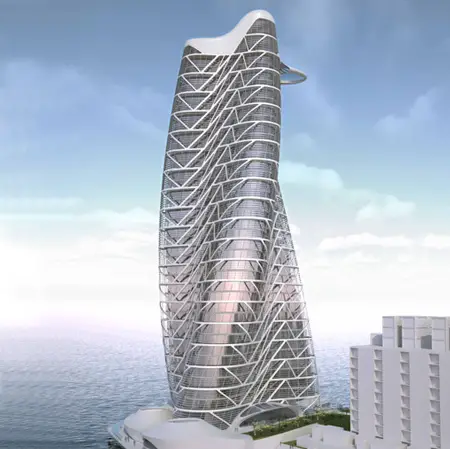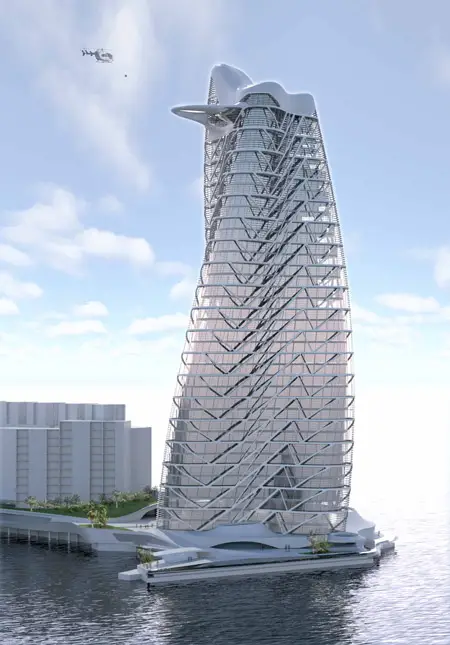 Its physical presence is striking as it encapsulates the meaning through abstract form which is drawn from both motifs and local cultural landscapes along with forces of global influence. Its design utilizes the mathematical means in design to achieve a highly pertinent architecture for UAE. This innovative form was created using techniques from various influences along with the state of the art advanced parametric modeling tools and factors including economies of production and fabrication with special consideration given to environmental sustainability. Sophisticated computer modeling tools were utilized to produce the building's intelligent, environmentally responsive louver system which is held in a cantilevered exoskeleton structure. This exoskeleton veils the entire tower in a shimmering curvilinear form set against Abu Dhabi's surrounding desert and sea, embracing and reflecting the ever-changing light and atmospheres that contain and enfold it.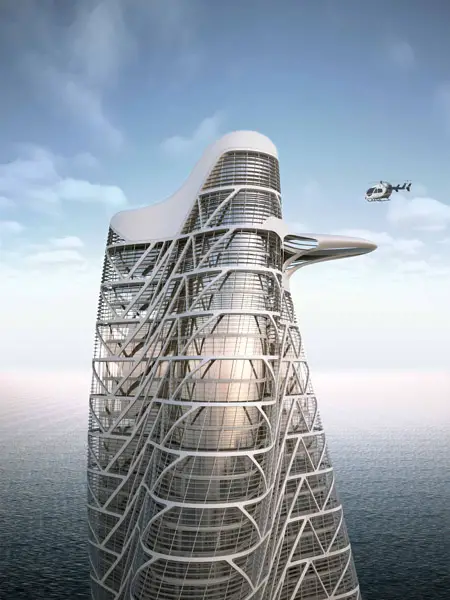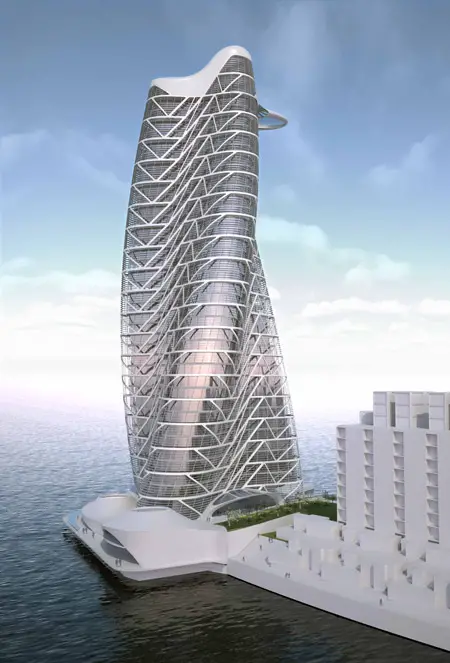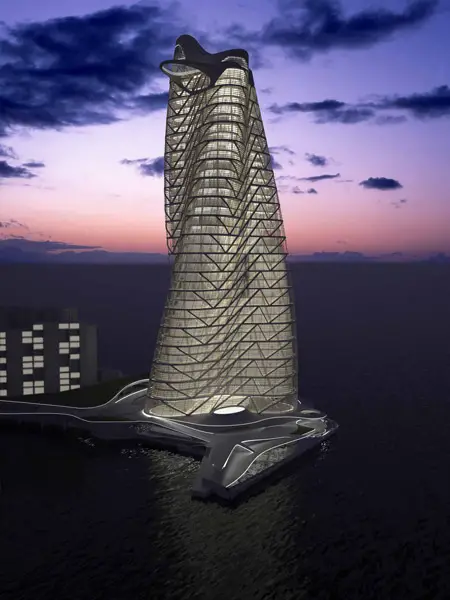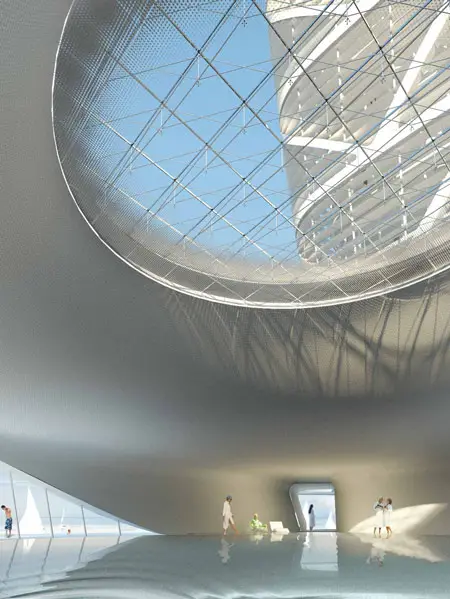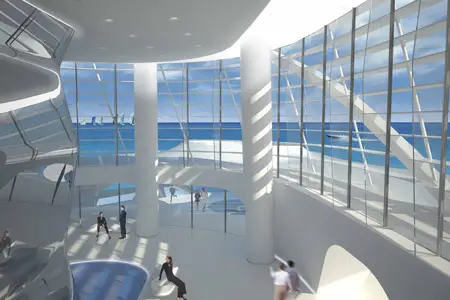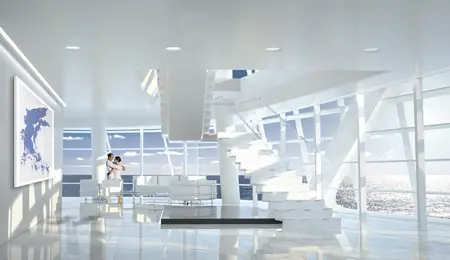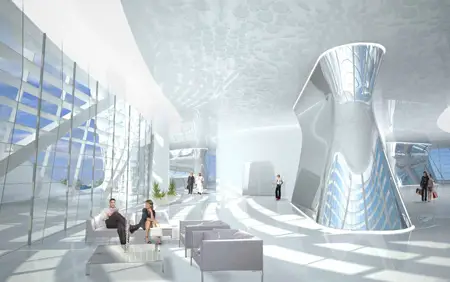 Designer : Hani Rashid and Lise Anne Couture via Dezeen
*Some of our stories include affiliate links. If you buy something through one of these links, we may earn an affiliate commission.