The innovative STER UV water sterilization concept has been designed for fast, simple, compact and intuitive water purifying to ensure a clean and healthy kitchen environment. The concept comprises a thin and lightweight UV light stir stick along with an induction charger that purifies drinking water directly in a pitcher, glass or other water container quickly and easily. The induction charger doesn't require replacement of batteries or contains no heat production or moving parts, making it an energy efficient and environment friendly tool with optimum effectiveness. The most suitable stir tool length has been determined as 20cm by testing it in different containers of up to 1.5 liter capacity and the conical shape of the tool gives effective visual clues, great grip comfort and semantics. The linear lamp technology of the stir tool was chosen for both the advantage of a tip reinforcement and maximum surface exposure. Both the stick and the base are made of ABS plastic housing, creating a smooth and clean surface and stunning aesthetic.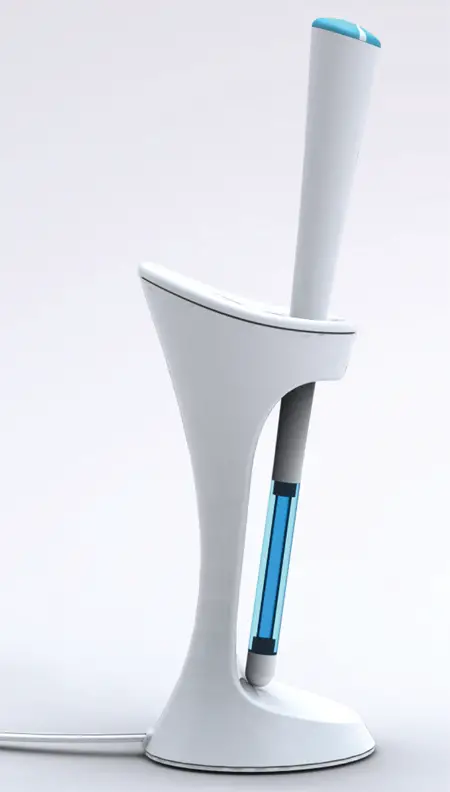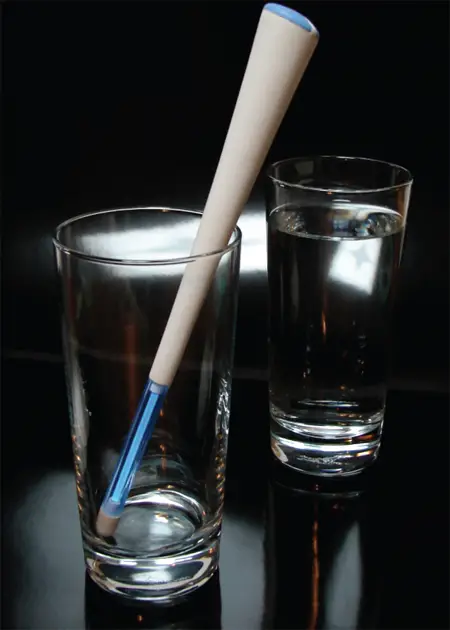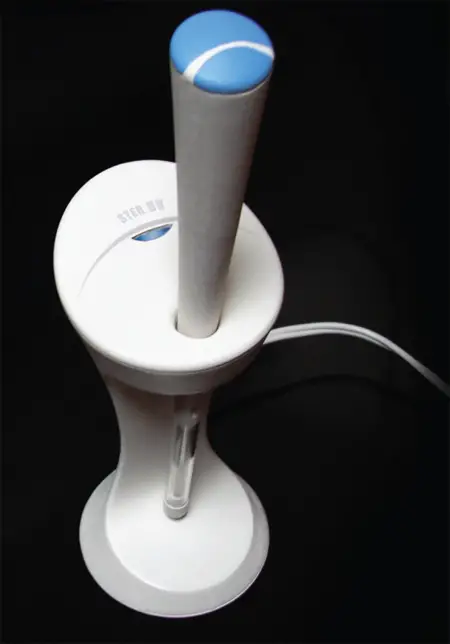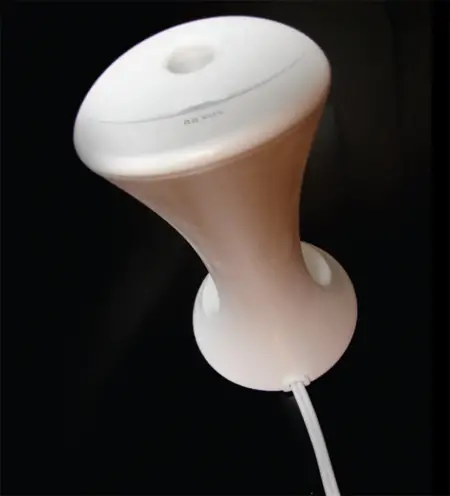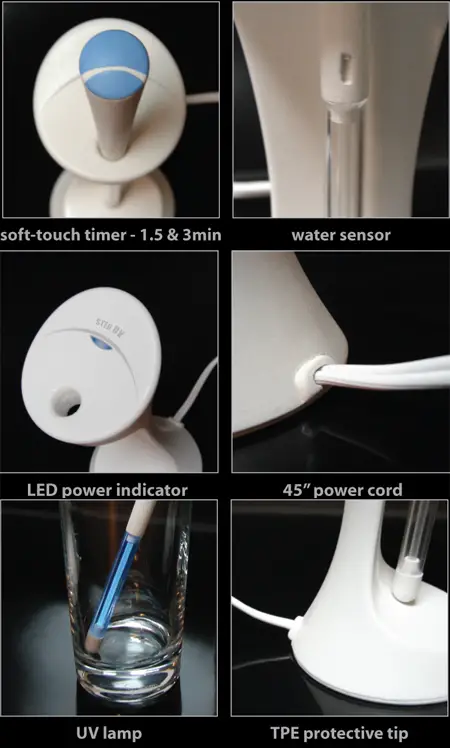 Designer : Olivia Blechschmidt
*Some of our stories include affiliate links. If you buy something through one of these links, we may earn an affiliate commission.